Christmas Tablescape ~ Dollar Store Challenge
When it comes to decorating, there are definitely things that don't come easy or natural for me; this tablescape was one of those things. No doubt about it, I LOVE a great deal, but the dollar store isn't where I generally shop for my home decor. But, I do love a challenge, and love to use my creativity, so when some of my blogging buddies asked me to be part of this challenge, I was all in!
The challenge was to create a Christmas/winter tablescape, using items purchased from Dollar Tree.
What I purchased…
•Kraft paper and gift wrap, for my table runner.
•Gold charger plates.
I painted them in white chalk paint, and then slightly sanded them, to expose some of the gold underneath.
•Gold rimmed dinner plates.
With a gold marker, I drew polka dots on the edges of the plates.
•Holiday salad plates
•Wine glasses
•Jingle bells.
I painted them, and added name tags.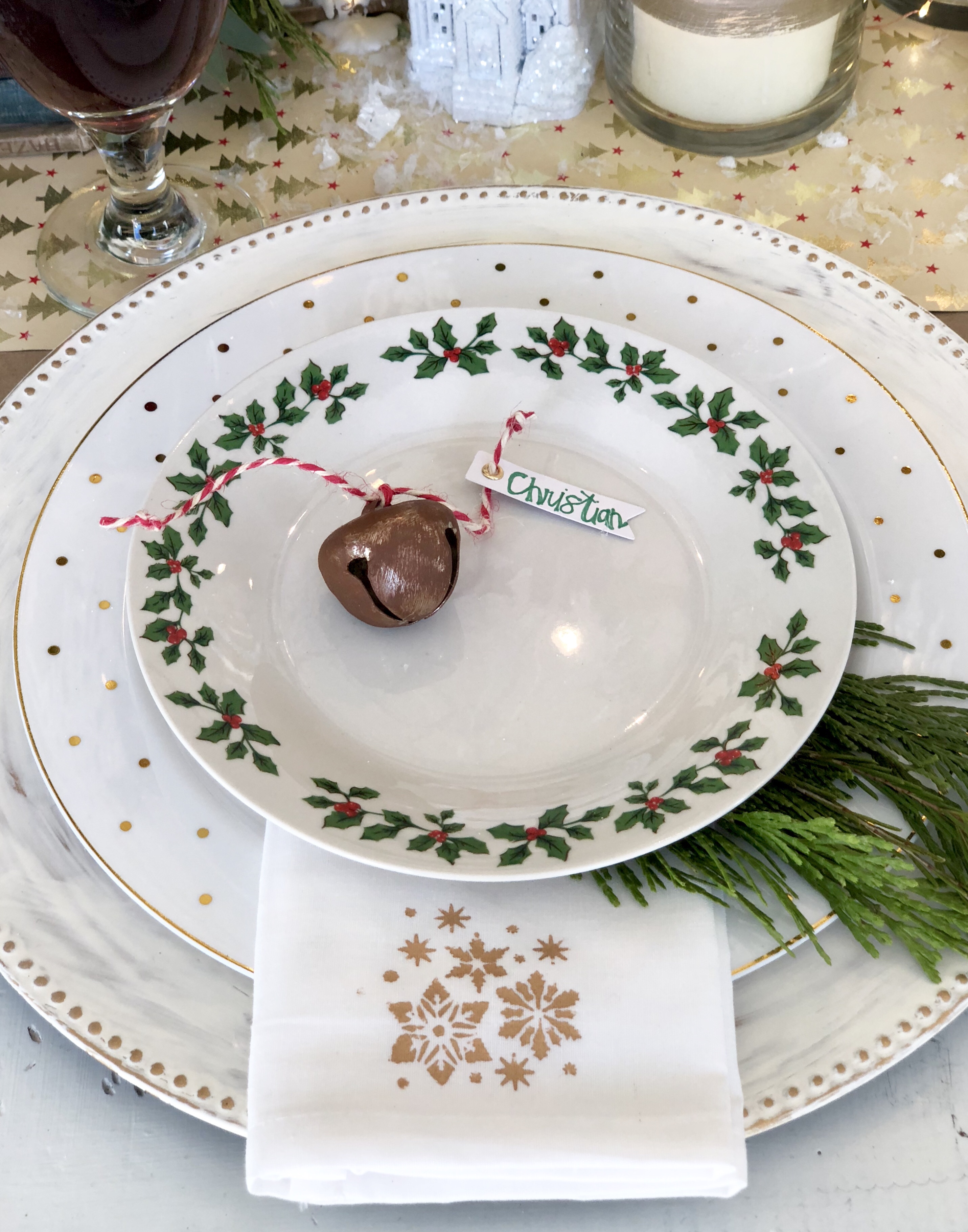 •Glass vases.
I taped them off, and painted them with gold spray paint. When the spray paint was almost completely dry, I sanded the paint with a piece of wet, fine grit sand paper.
And, on some, added a stencil.
•Village pieces.
I spray painted them in flat white paint. Then, while the spray paint was still wet, I sprinkled glitter on them. I taped over the "post office" and "hotel" signs on the houses, before I painted them.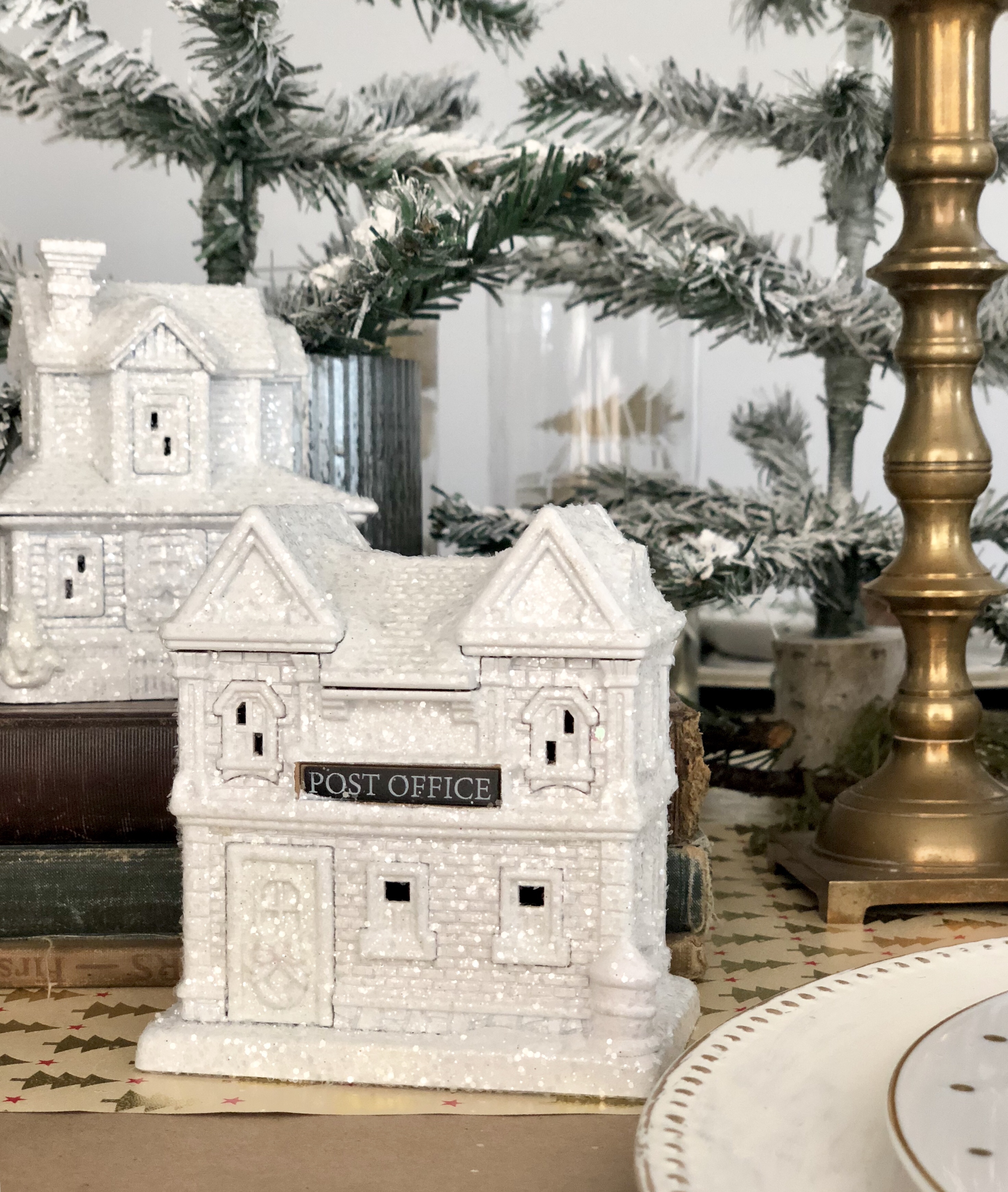 •Small Christmas trees.
I flocked them, added SnowTex, and glitter. And switched the stands.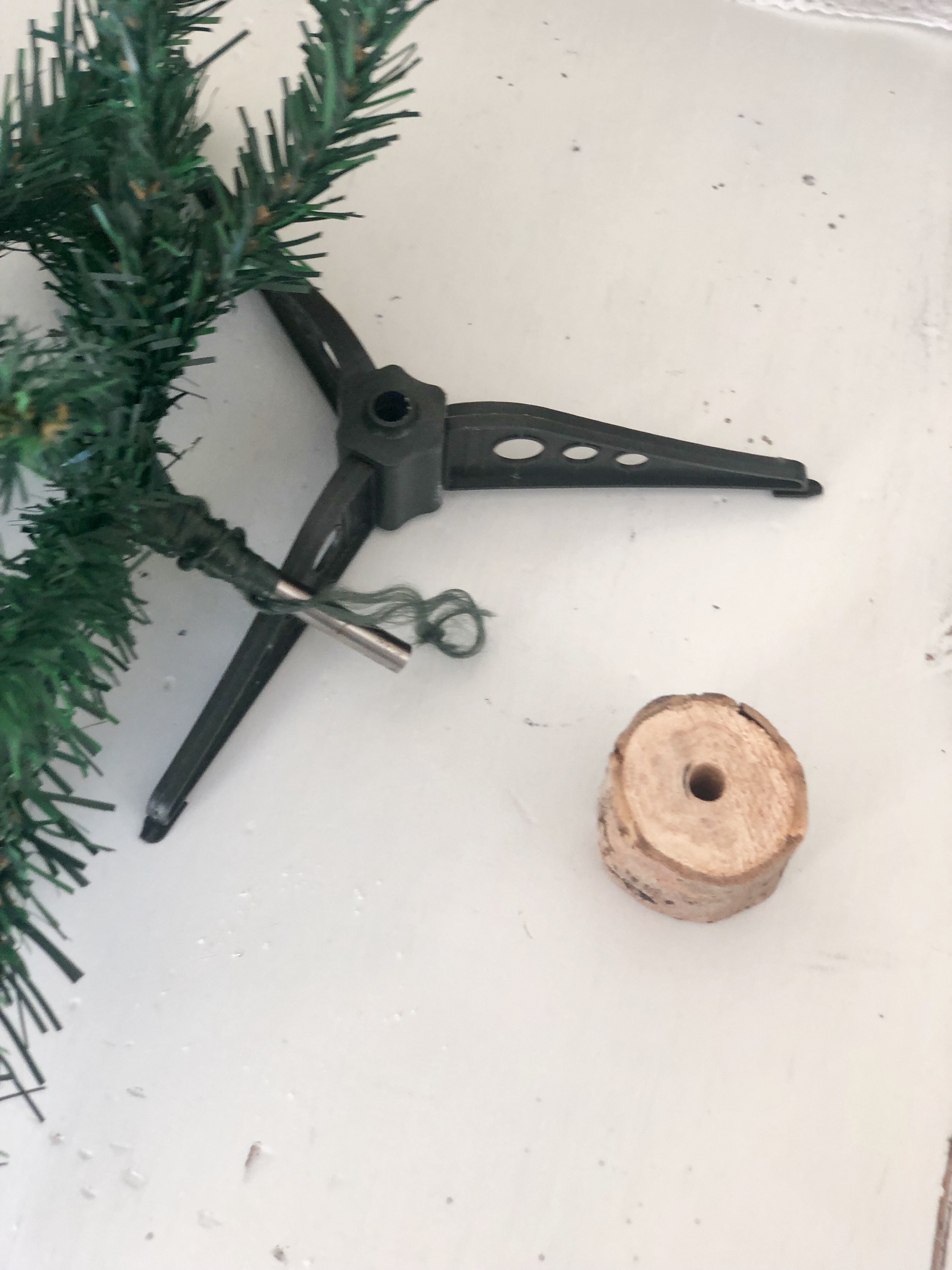 •Snowflakes
I spray painted them in flat white paint, and while the paint was still wet, I sprinkled glitter on them. I then tied them to the chandelier that hangs above my dining table.
Something that I love to use whenever setting a table is candles! These little votives are always a favorite.
And then of course, taper candles for my old brass candlestick holders.
There you have it, a tablescape that came almost primarily from the dollar store. The only things not purchased from Dollar Tree, the brass candlestick holders, the buckets that the Christmas trees are in, and the fresh greenery.
What do you think? If you didn't know better, would you have been able to guess that this is a Dollar Tree tablescape?
Do you want more Dollar Tree inspiration? Be sure to visit my blogging buddies that have participated in this challenge too, just click on their names below.
Tara @stilettosandshiplap
Terrie @decorateandmorewithtip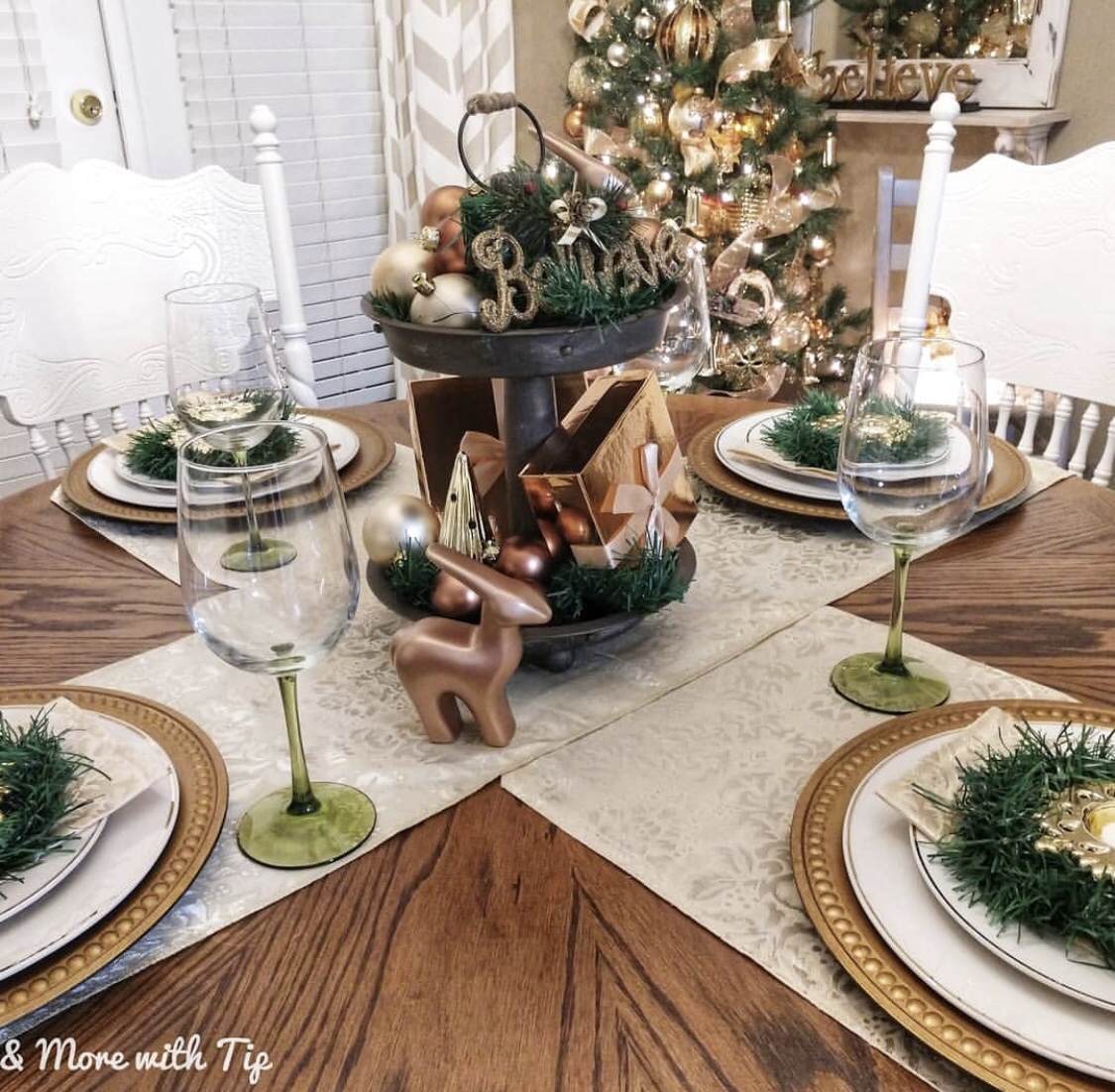 NJ @thecolorfulwingsjournal
Thank you for visiting LeCultivateur!!!
~Emily
Check out where I have linked this project…. Blog link list