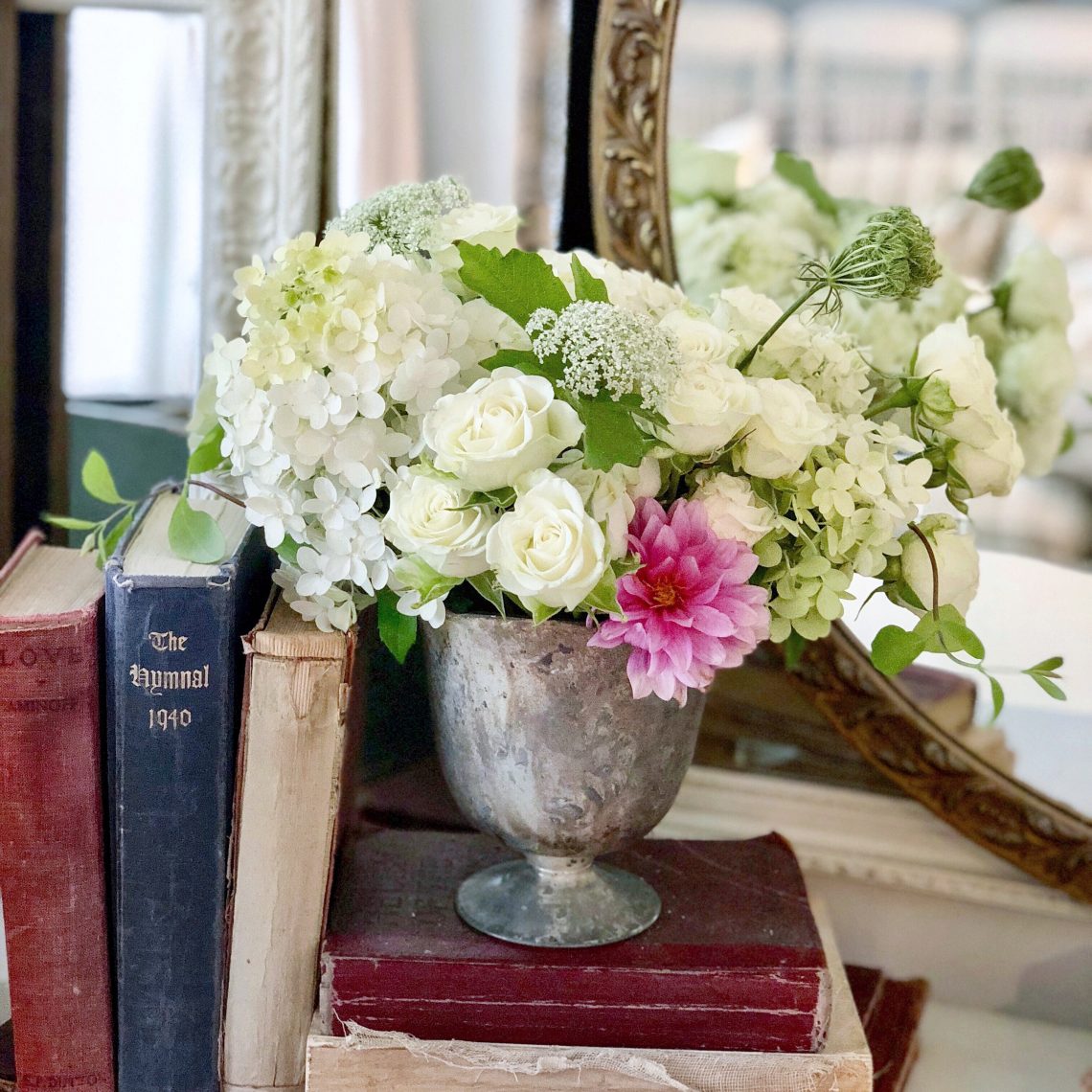 Happy Thursday, friends!! The last few weeks have been so incredibly busy! But, I have found a few minutes, here and there, to play with some fresh flowers. And, you know what I'm really loving right now? Spray roses! They're just so lovely and easy to work with. I have incorporated them into this sweet little summer bouquet.
Can you believe that May is almost over!!?! Where has this month gone?
I am so excited for summer to begin! My boys have their last week of school next week, and then on to the pure craziness of summer break! I can hardly wait!!
Happy Thursday, sweet friends! Hope y'all have a wonderful, safe Memorial Day weekend!! I will be back on Monday with our monthly thrift store challenge. I can't wait to show y'all what I have found!
Thank you so much for visiting LeCultivateur!!! I so appreciate YOU!!
Hope you have a wonderful day!
~Emily
Check out where I have linked this project…. Blog link list.