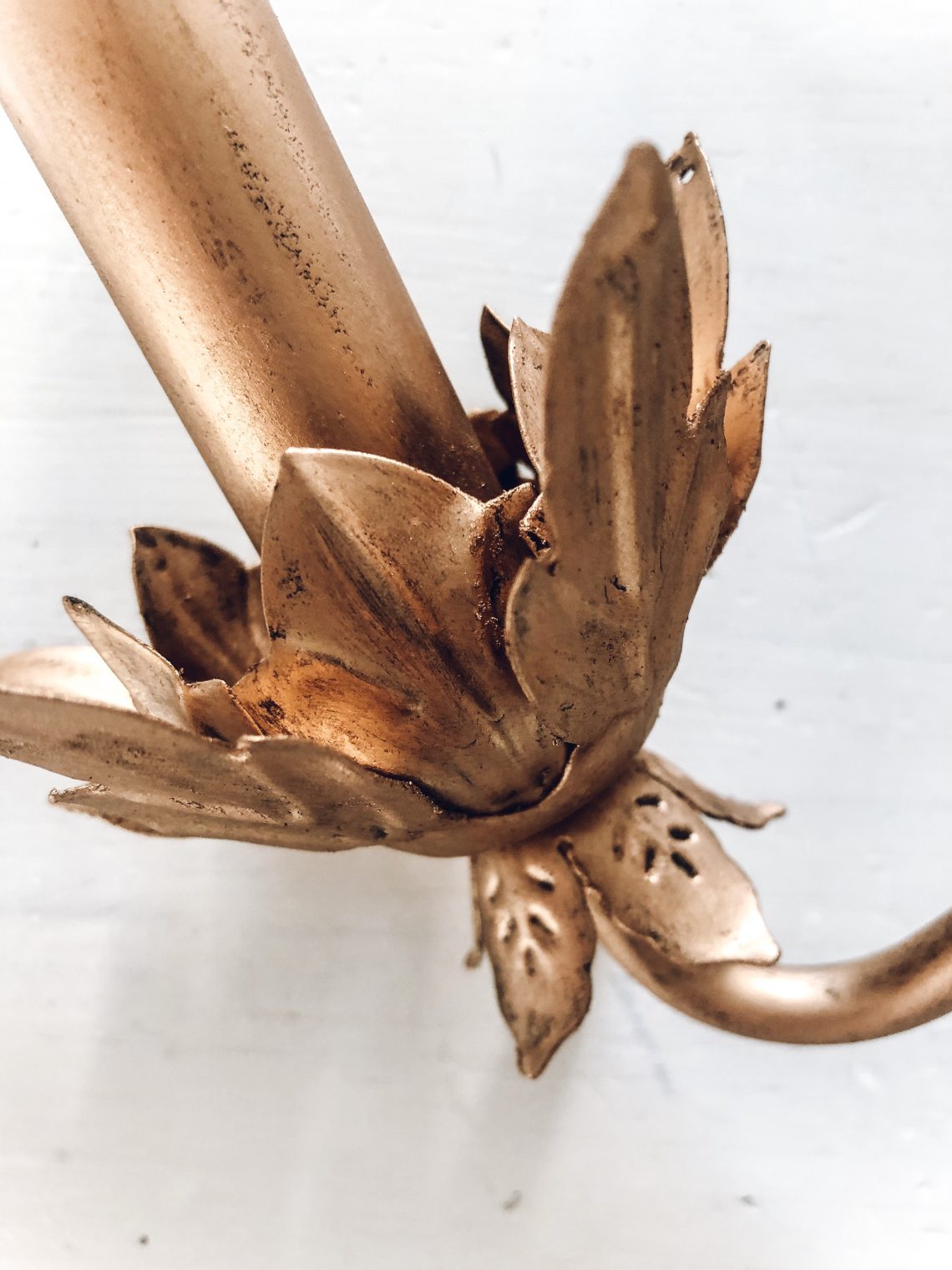 Checking things off my checklist ~ project #4
Happy Friday, friends!!! I am so excited to have completed yet another project from my list of nagging projects. We are down to just one more project on this list!
Remember the little chandelier that I bought from the Facebook marketplace a few months ago…
I was unsure of where I was going to put this little beauty, but I knew that I couldn't pass it up, especially for just $10!!
Then, last week, I came upon a light fixture that I LOVED and wanted to get to hang in my powder room, but, it was sold out!
Which made me think of my little chandelier, and I instantly knew that I was going to take the crystals off and paint it gold, trying and recreate the gorgeous gold chandelier that is pictured above.
I stripped my little chandelier of all crystals, and then gave it a light coat of black spray paint.
Then grabbed some of my favorite product, Rub'n Buff, in the color "antique gold".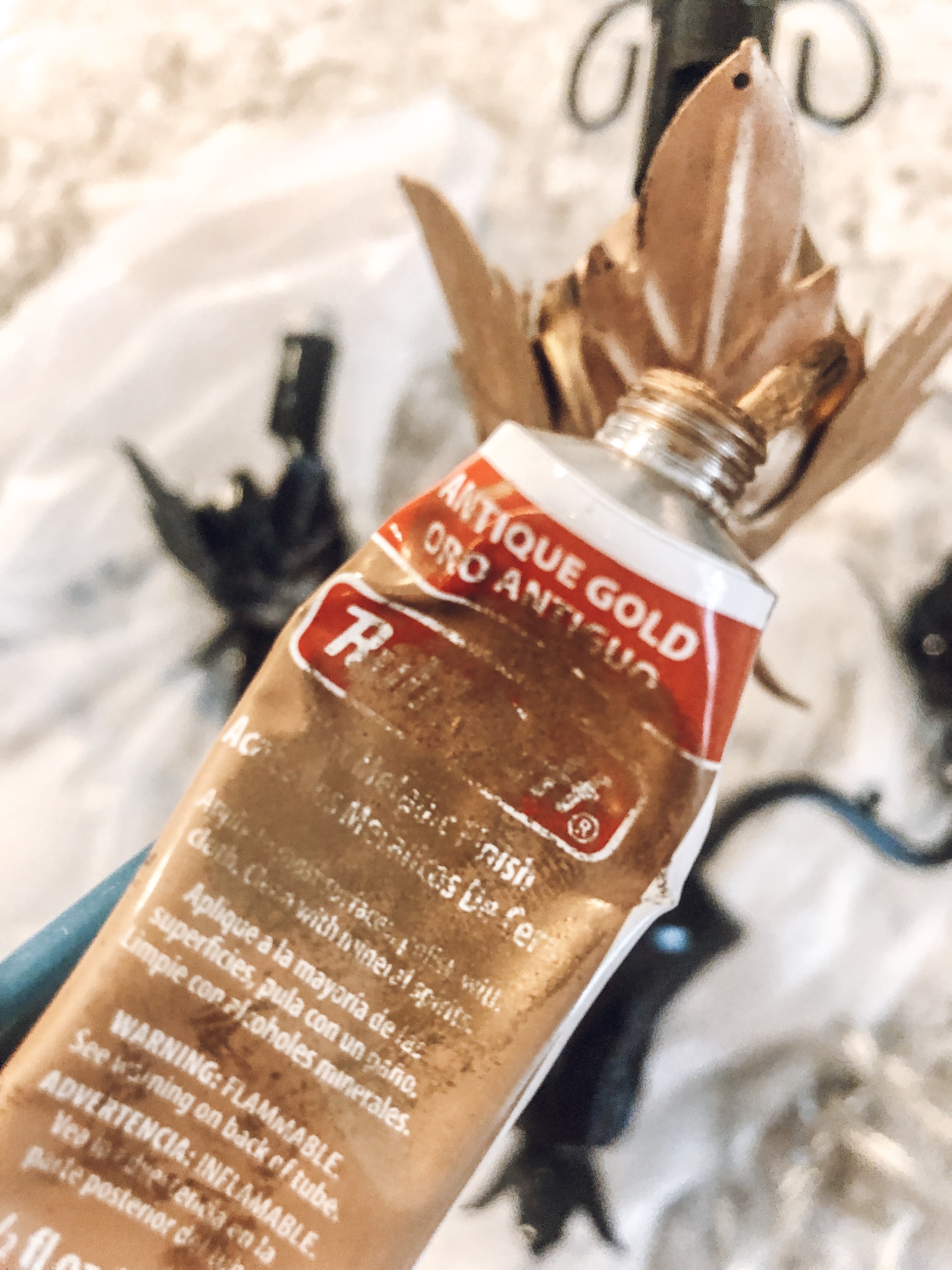 I started brushing away, giving this little light a new look!
I love the way Rub'n Buff looks when applied over black paint. It gives the finish a little more depth and vintage appeal.
If you haven't tried Rub'n Buff, I definitely recommend it!! You can purchase it at most crafts stores, or online.
To hang the chandelier in my powder room, I used a toggle swag hook, also painted with Rub'n Buff.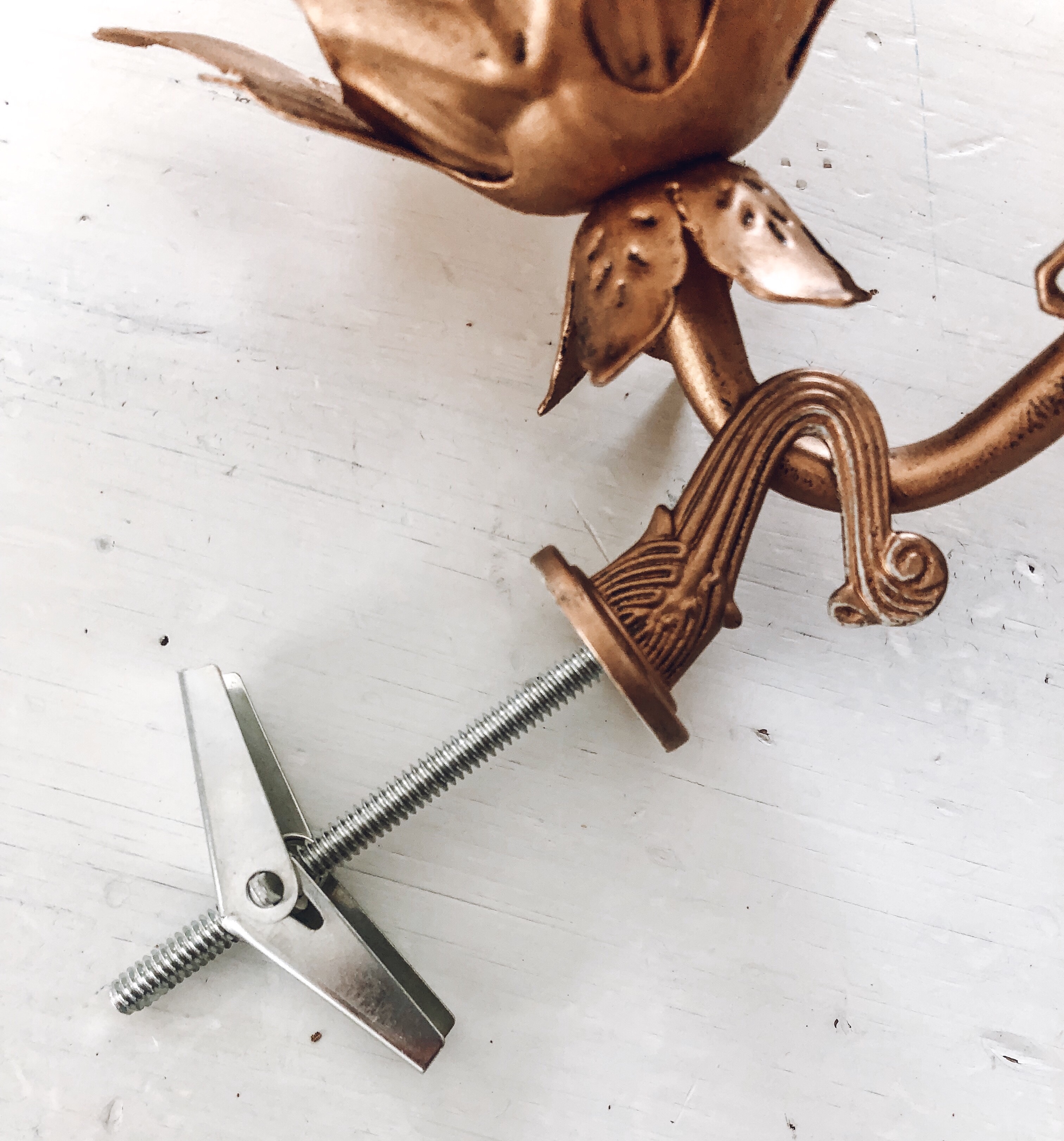 I wired the light to the wall, and then placed the chain on the hook that I placed in the ceiling.
Similar to this illustration, but my cover plate and wiring is on the wall vs on the ceiling like the one pictured above.
Here she is, hanging happy in my powder room!!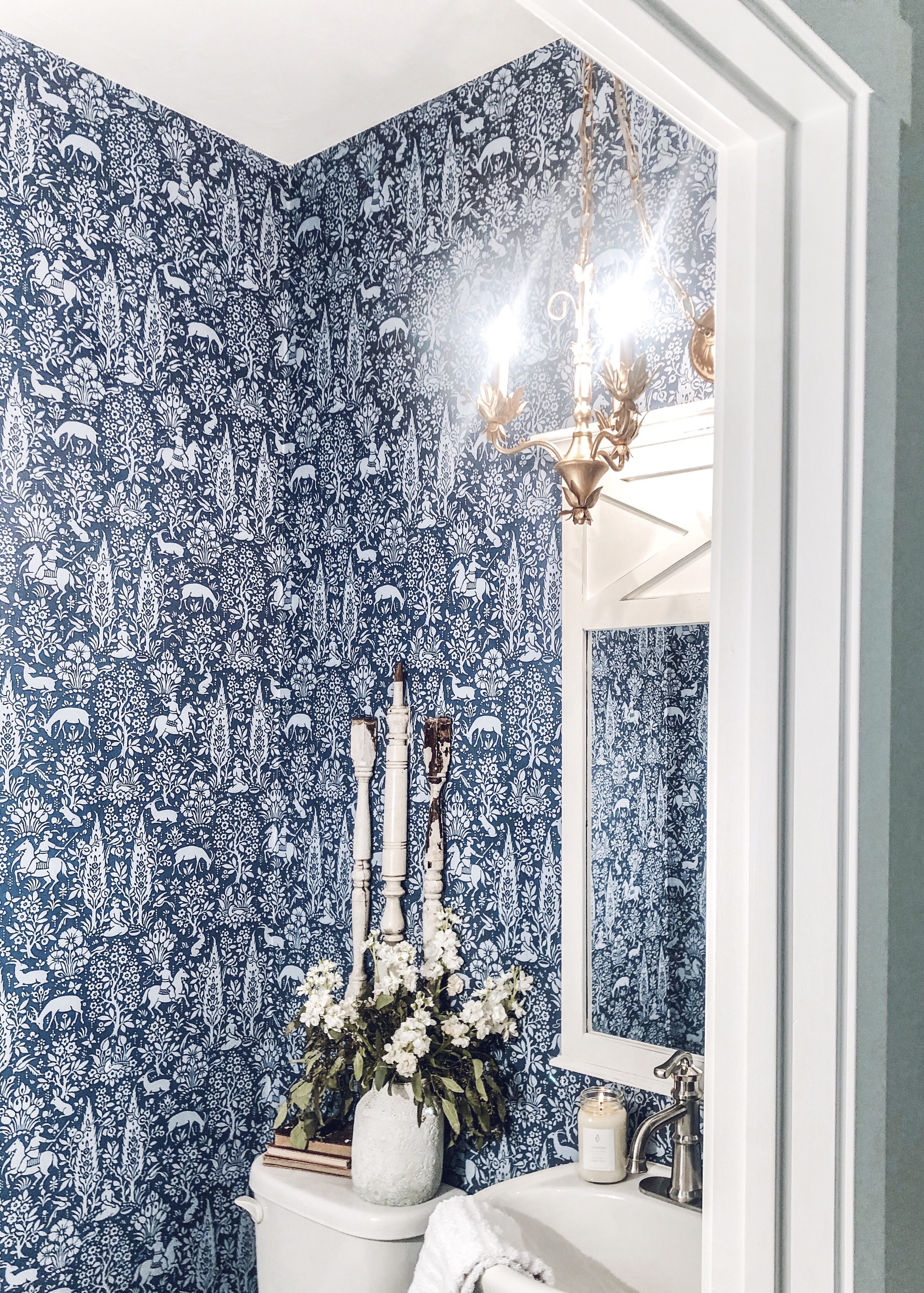 And, don't forget to enter my giveaway for August! Click on the graphic below to take you to the post with the entry details!!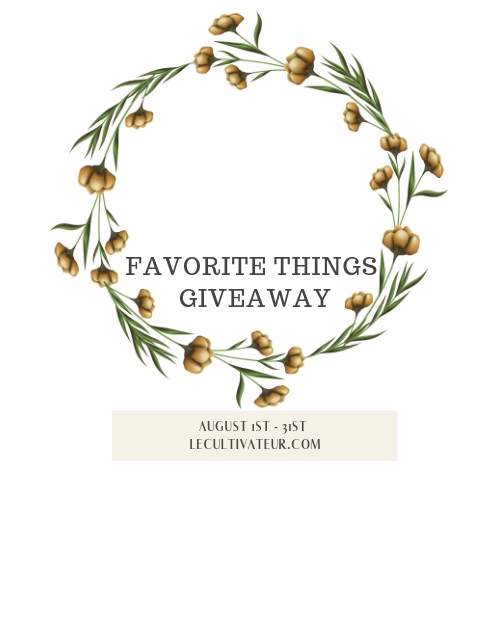 And, now, I'm sure you're all excited to see the chandelier that Tara hung!! Just click on the picture below to take you to her post!!
Thank you so much for visiting LeCultivateur!!! I so appreciate YOU taking the time to read my blog and for leaving such sweet comments!! Y'all are the best, and make blogging so much fun!!
Hope y'all have a wonderful weekend!!
~Emily
Check out where I have linked this project…. Blog link list