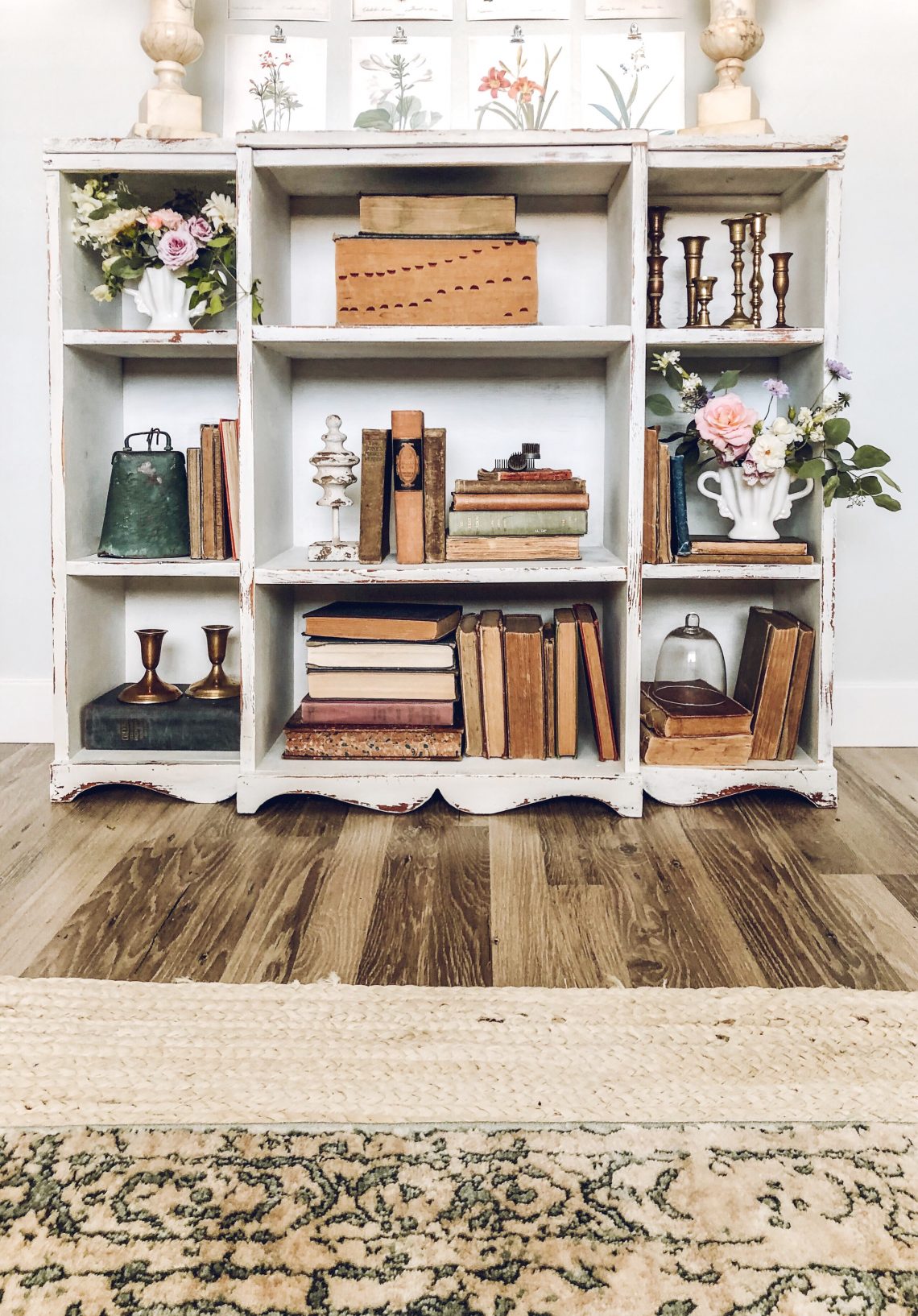 Happy Monday, my friends!! How was your weekend? My seven year old had surgery, at the end of last week, recovery hasn't been quite as smooth sailing as we thought it would be. So, our weekend consisted of a lot of laying around, book reading, movie watching, snuggling, etc. It's always so hard to see my little ones in pain, but it's also nice to slow down and spend these moments together! While he slept, the first afternoon after surgery, I spent a few moments playing with flowers from my garden, and styling this little bookcase that I recently got from the Facebook marketplace, for FREE!!!
I immediately fell in love with the shape of this bookshelf! And, with a little white chalk paint, almost anything can look amazing!
Here are a few little tips that I like to use when styling shelves…
Make sure organize your shelves in a way that keeps your eye moving, keep it interesting, yet calming. Similar groupings, with a consistent theme throughout, help to achieve this. Notice in the picture above, the consistent theme is books. There are four pairs of similar sections, and then the center section.
Similar sections…
1. The glass cloche, and cow bell have similar shapes.
2. The top and bottom, center sections are just books, no extra decor.
3. Two Flower cubbies.
4. Two Brass cubbies.
5. The center section has no similar section.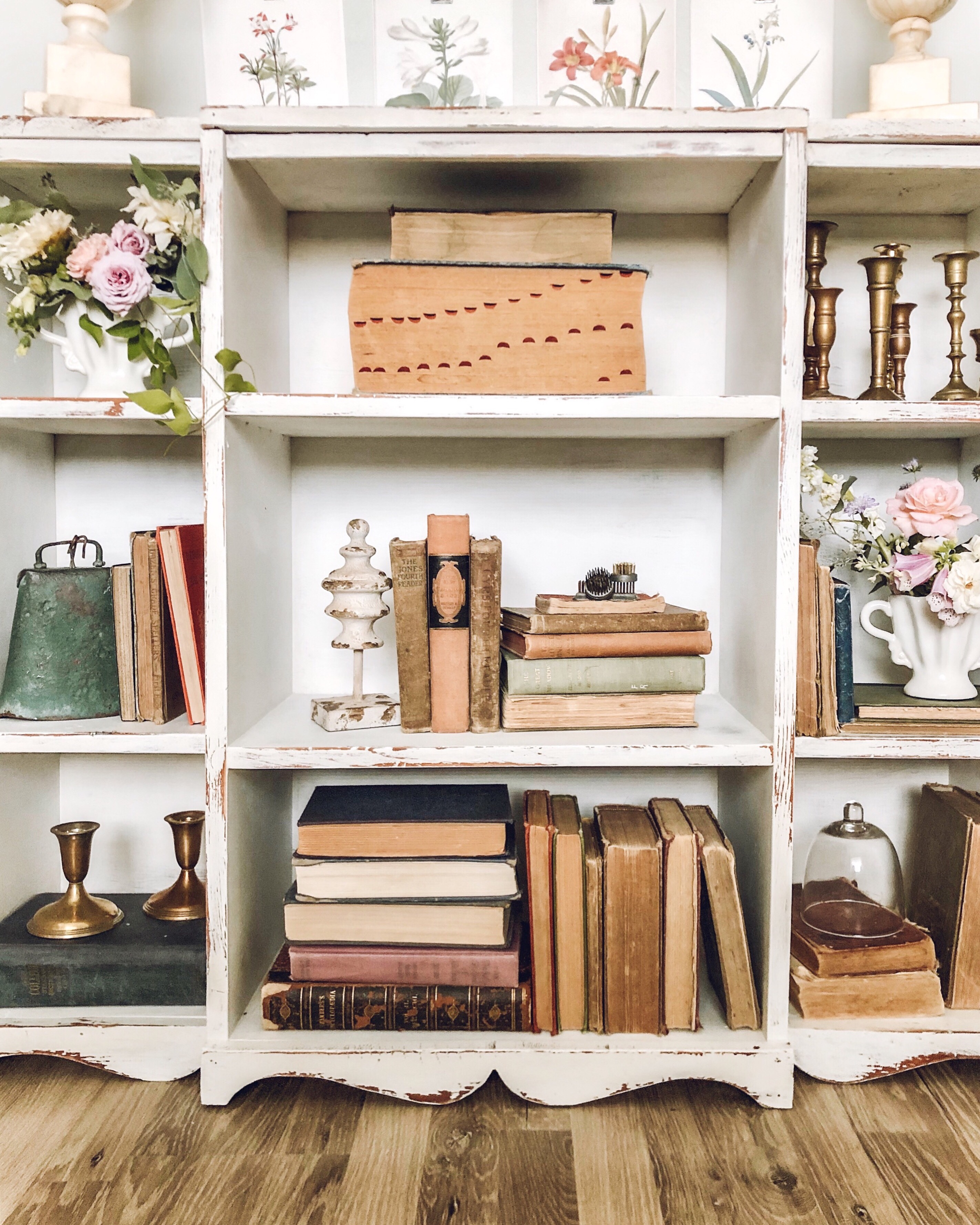 By no means am I a professional, these are just a few tips and tricks that work for me, when styling shelves.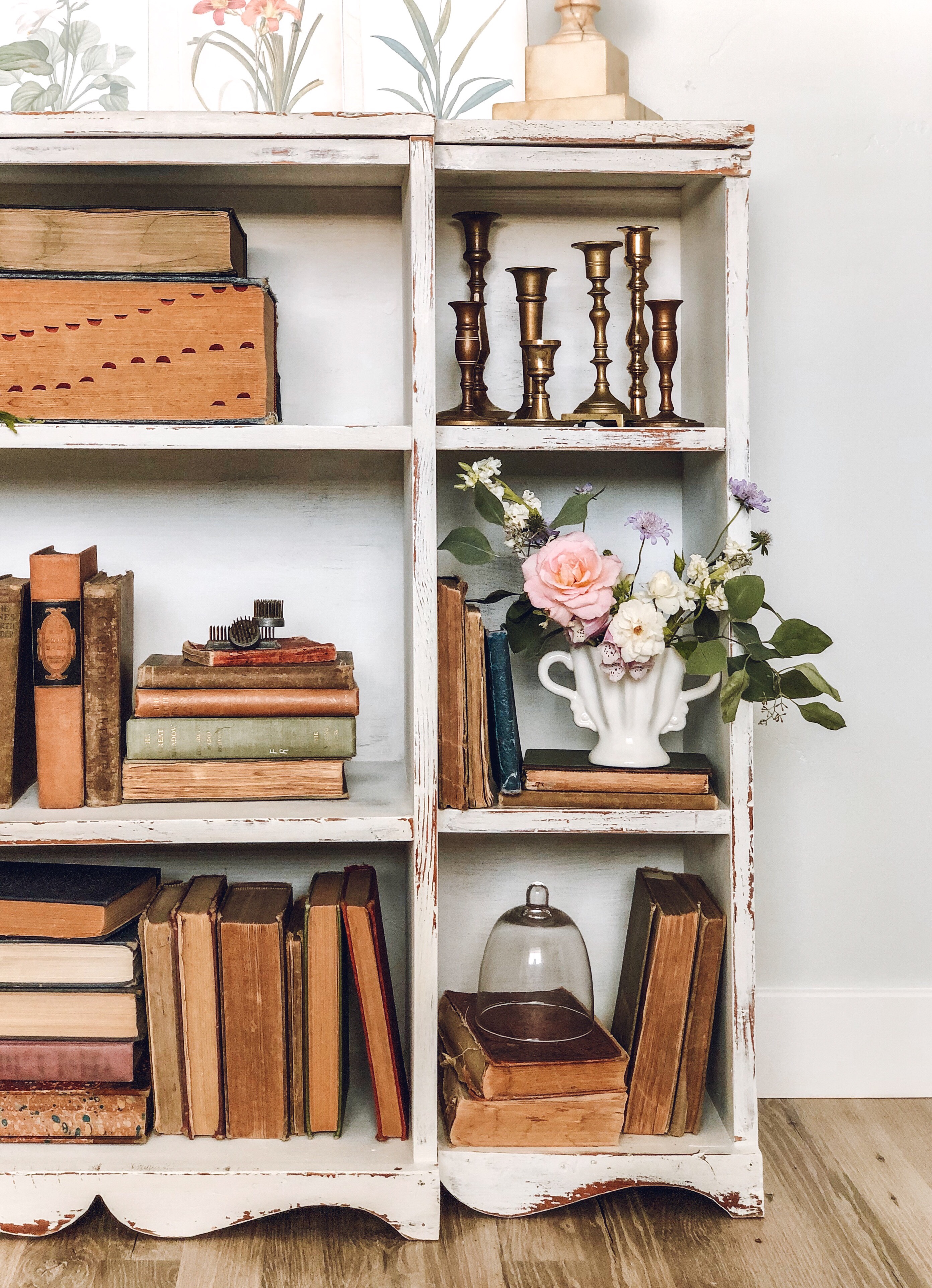 Does it get much better…fresh flowers and vintage books, with a little splash of vintage brass! Loving this combination right now for these lovely summer months!!! And, of course, I'm already picturing little pumpkins and all things autumn in these cubbies in the near future.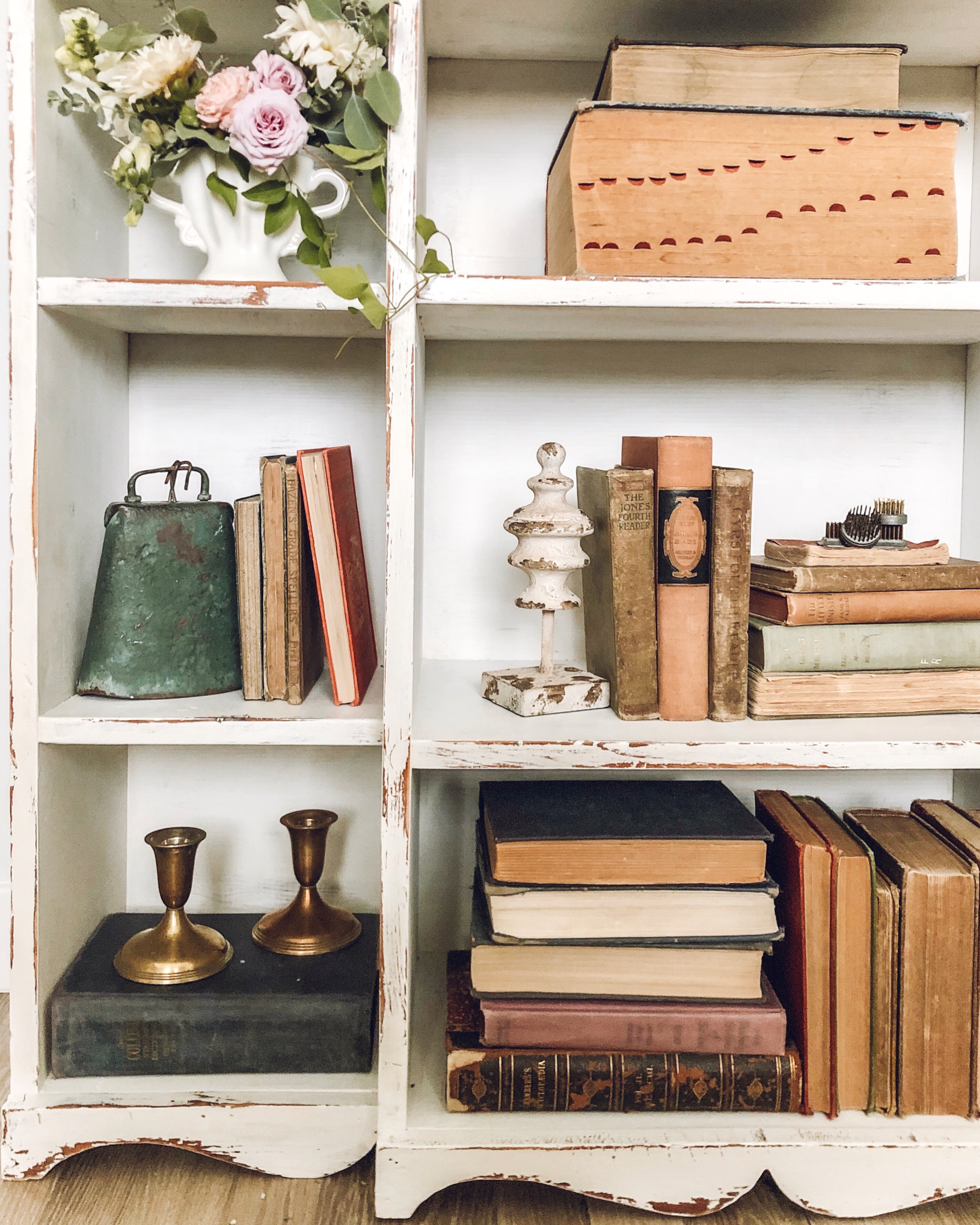 What tips do you use when styling shelves? I'd love to hear!!!
Hope y'all have a wonderful Monday!!
Thank you so much for visiting LeCultivateur!!! I so appreciate YOU taking the time to read my blog and for leaving such sweet comments!! Y'all are the best, and make blogging so much fun!!
~Emily
P.S. Don't forget to enter my giveaway for the month of August! Click on the picture below for entry details!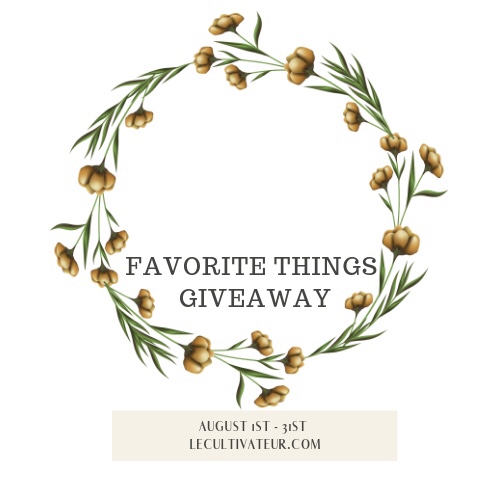 Check out where I have linked this project…. Blog link list