Dreaming of a White Christmas
Happy Sunday, friends!! I hope y'all are having a wonderful weekend!
It's beginning to look a lot like Christmas around here! I know that many of you aren't quite ready to get your Christmas on just yet, but over here, we're getting started and loving it!
The first thing that I brought out from storage this year, was the white village that I made last year. You can click HERE to see just how I made them!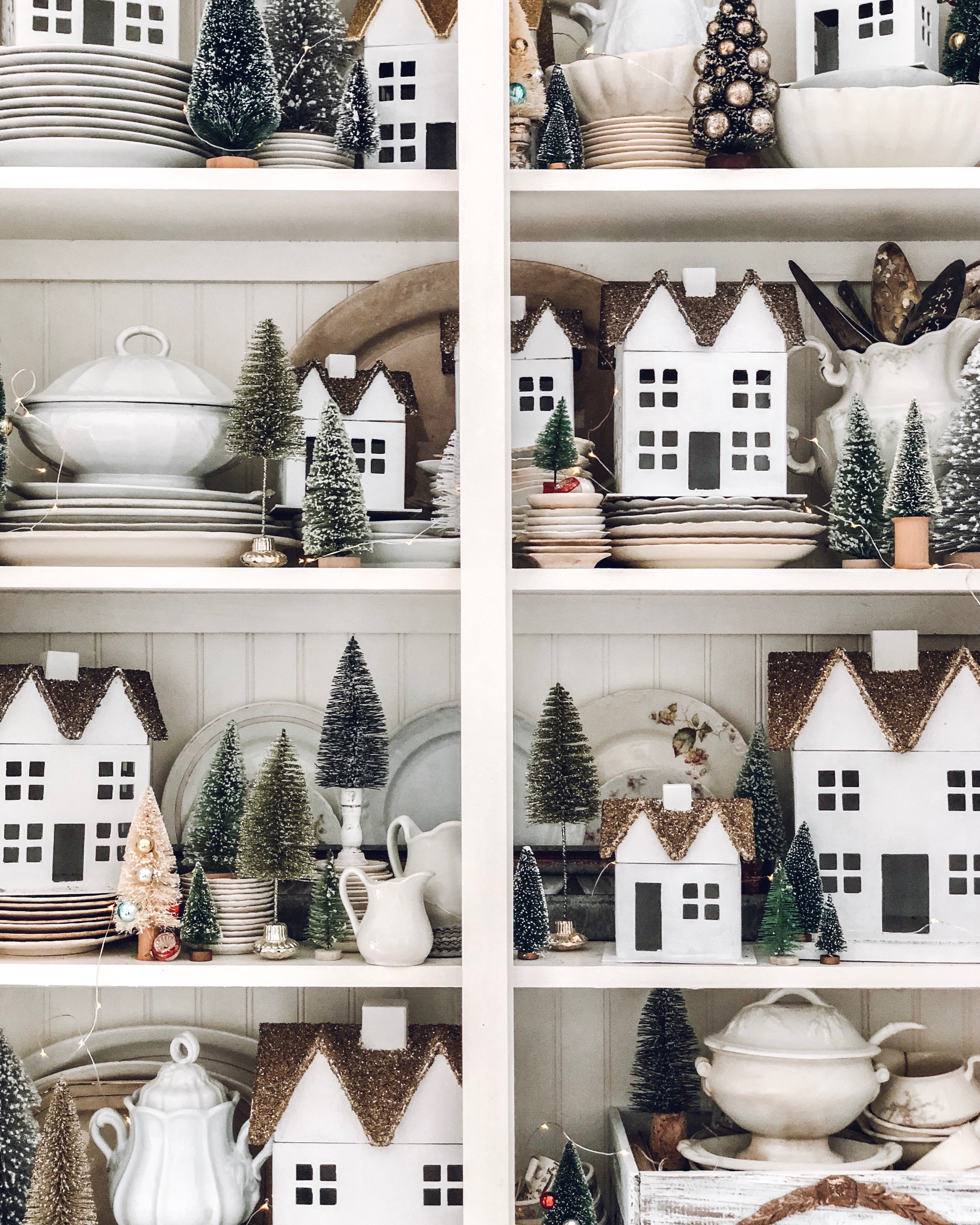 These little houses, with their sparkling glass glittered roofs, paired with bottle brush trees (new and vintage), and twinkle lights are perfect for the winter months!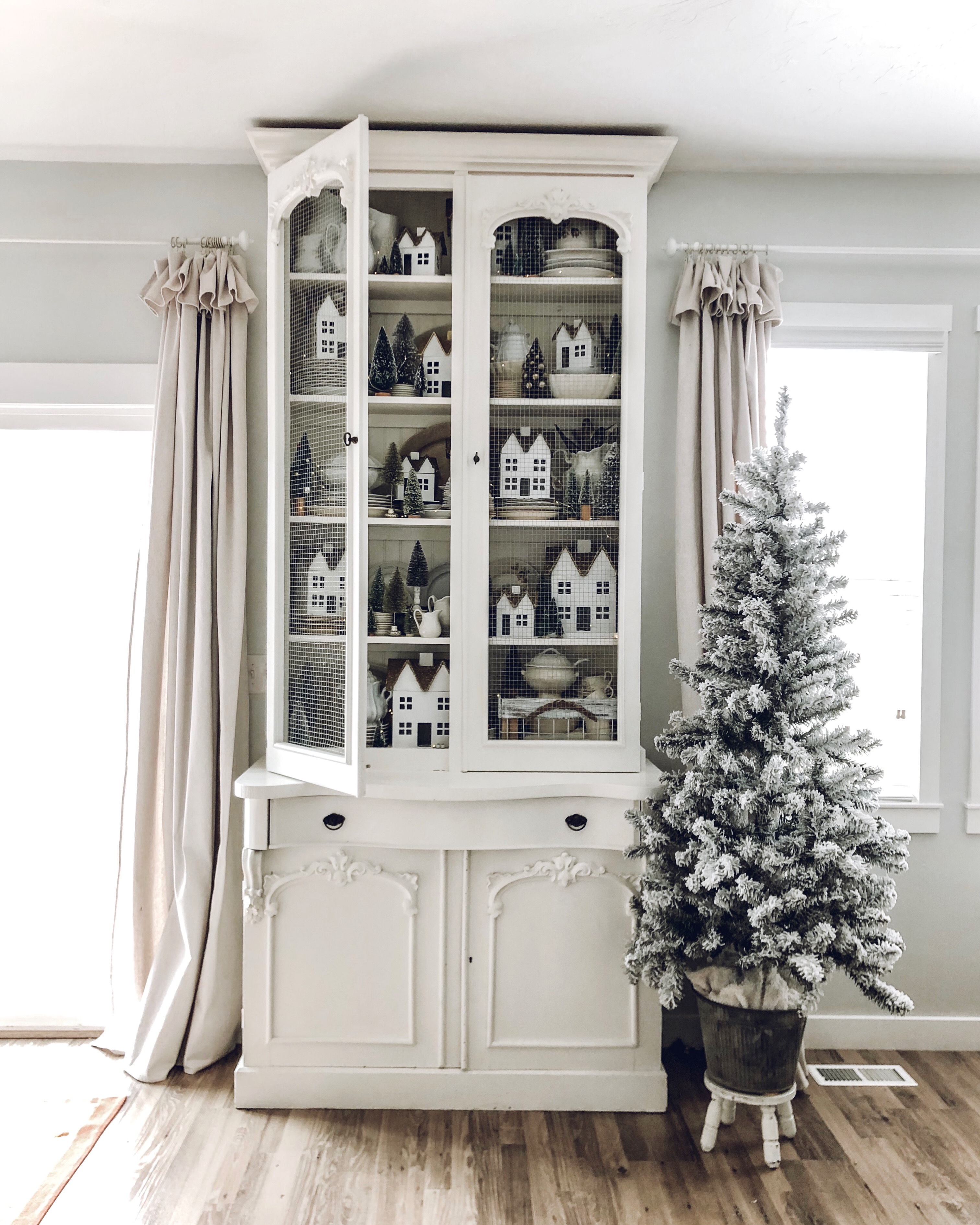 This hutch is one of my favorite things to decorate, so of course it's one of the first things that gets a little seasonal love!
When asked what colored scheme or look I'm going for this year, my answer is always the same…VINTAGE! I love all things vintage and it is no different with my Christmas decor!
My hutch is the general vibe of my Christmas decor this year…lots of white and neutrals, vintage, chippy, and cozy!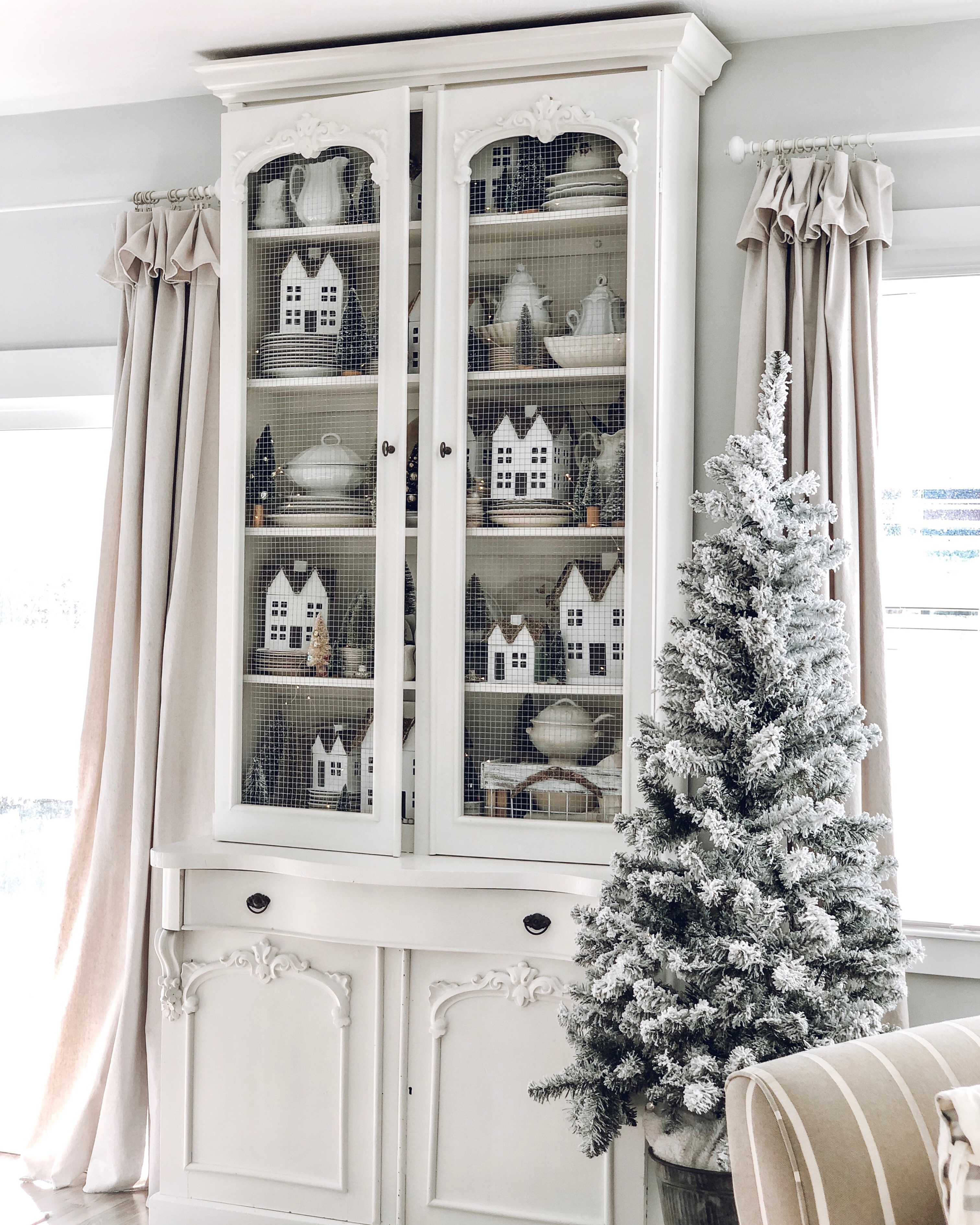 What are you planning for this year's holiday decor? I'd love to hear!
Now, let's hop on over to Tara's blog, to get a little peak of what she is planning for this year's holiday decor! Just click on the picture below…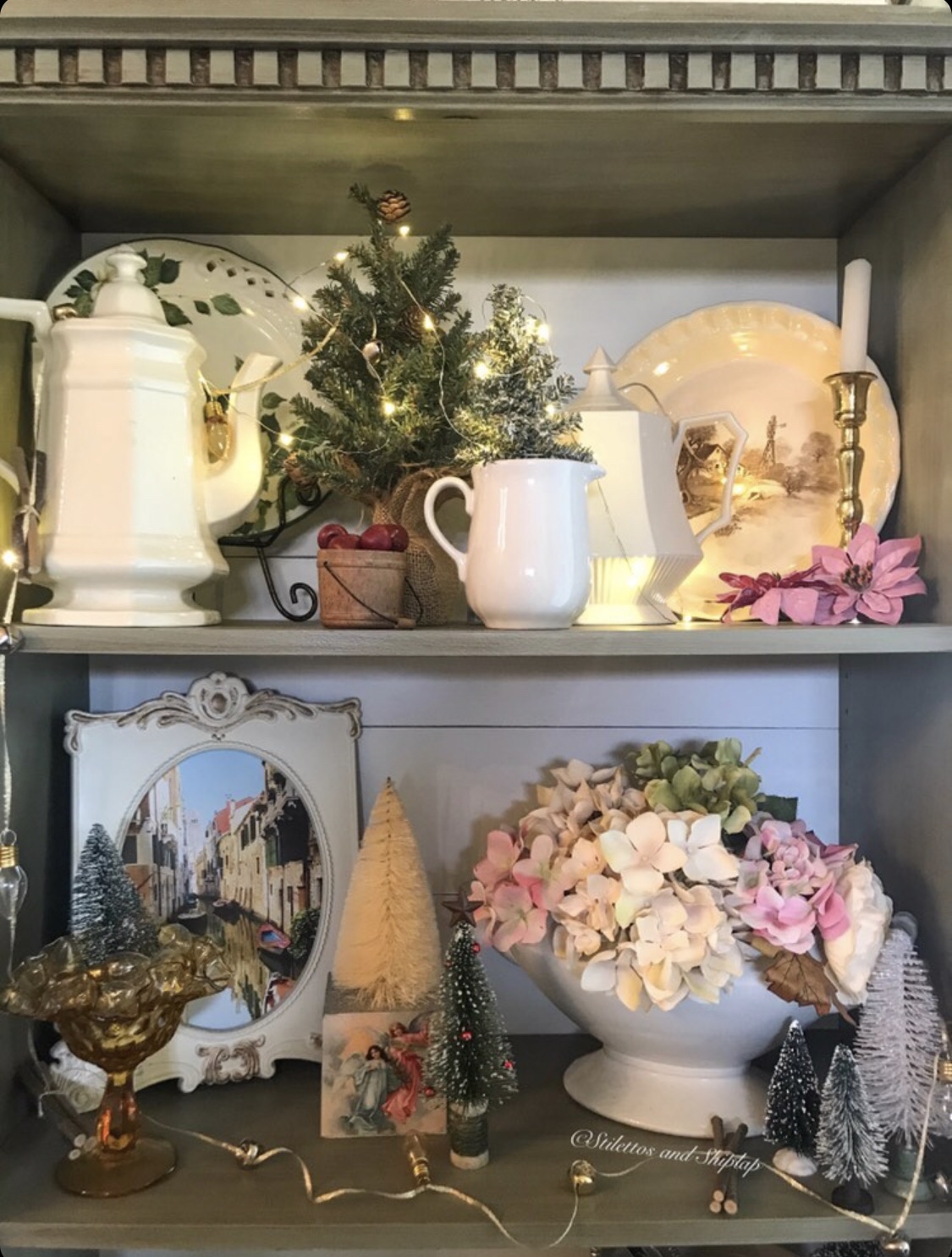 Thank YOU so much for visiting LeCultivateur!!!
Hope y'all have a wonderful Sunday!!
~Emily
Check out where I have linked this project…. Blog link list