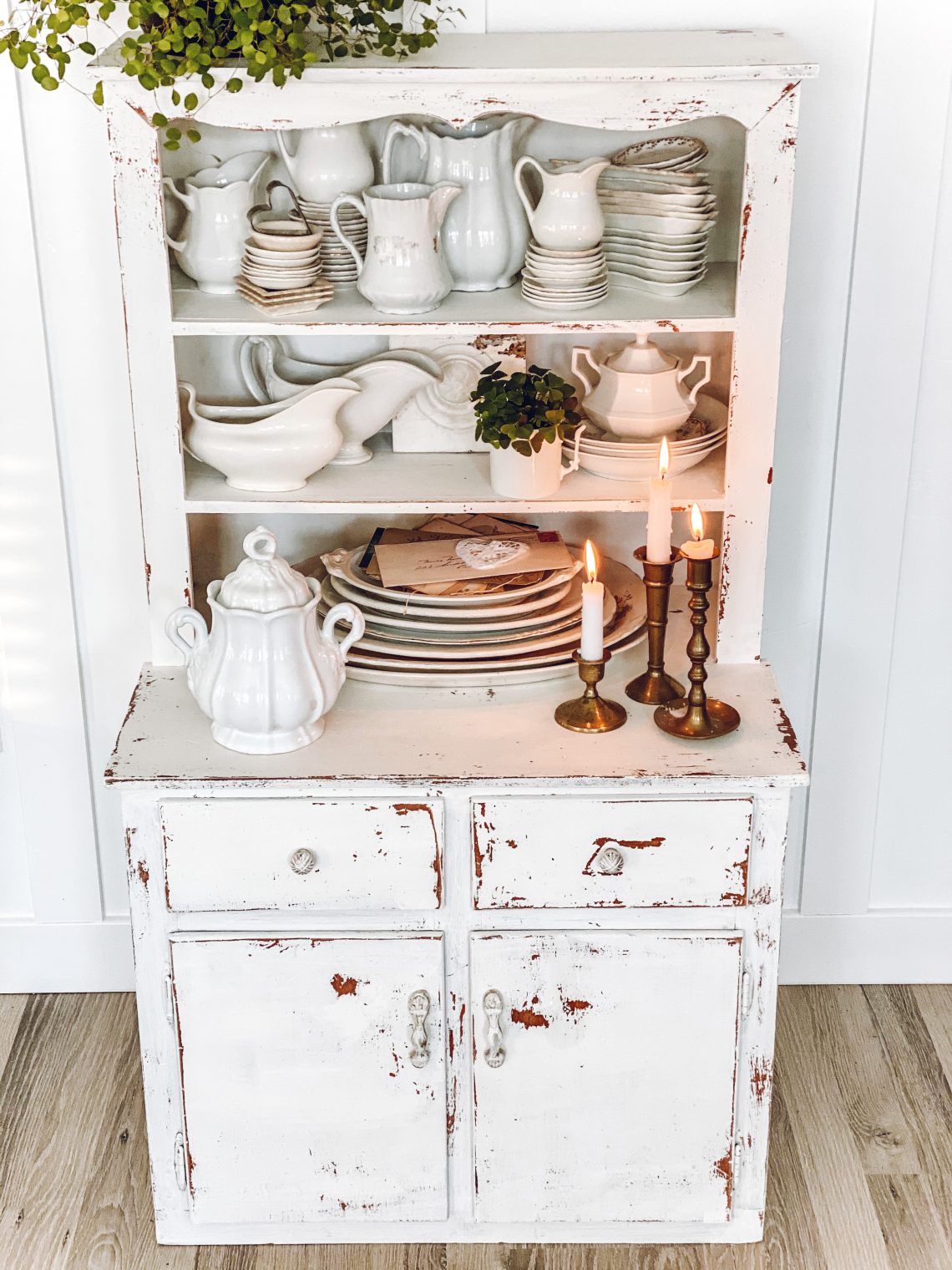 Hi friends! I hope you're having a wonderful week! My youngest turned five this week! It's so bitter sweet seeing my babies grow up. If only they could stay little forever!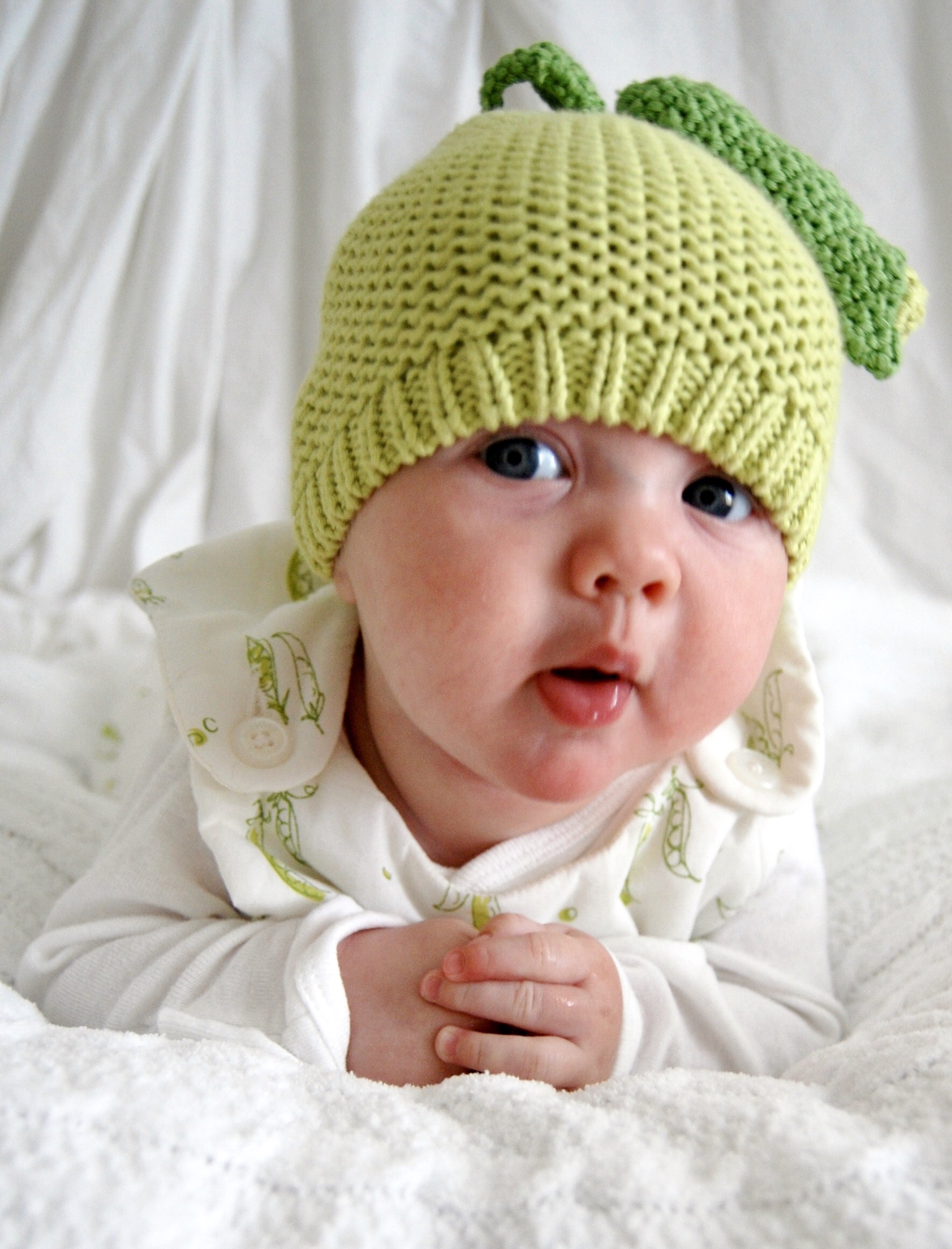 He is so feisty, full of personality, sweet and so kind to everyone!! Love him so much!
Now that I've taken you down memory lane for a moment, let's get to what I'm sharing today, PAINT! Paint is most definitely my very favorite DIY medium! Paint can transform almost anything!!
For all of those of you that have been reading my blog for a while, y'all know that I am constantly buying furniture to transform for my house, if I don't have a spot for it, I sell it. I absolutely LOVE painting and distressing furniture! It's so much fun to take something that most people wouldn't look twice at, and turn it into a beauty.
For example, a week or two ago, I was scrolling through the marketplace when I saw this little cabinet for just $20….
A few days later, I saw it again, but now it was just $10!!
I, of course, got it! How could I pass up such a darling cabinet! I was envisioning her with some white chippy paint and looking amazing!
A couple coats of white, some sanding, scraping, and new hardware, and she's a brand new girl!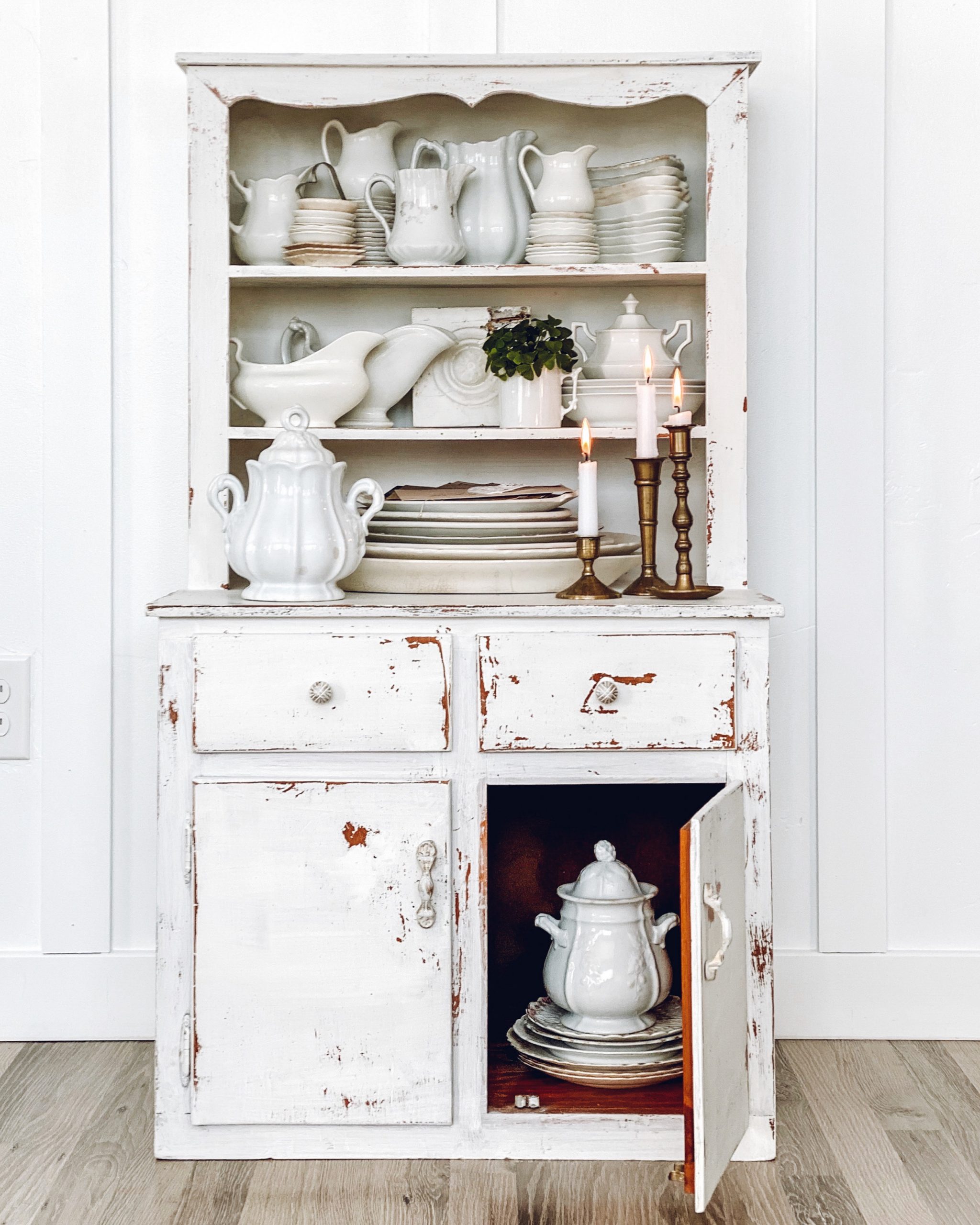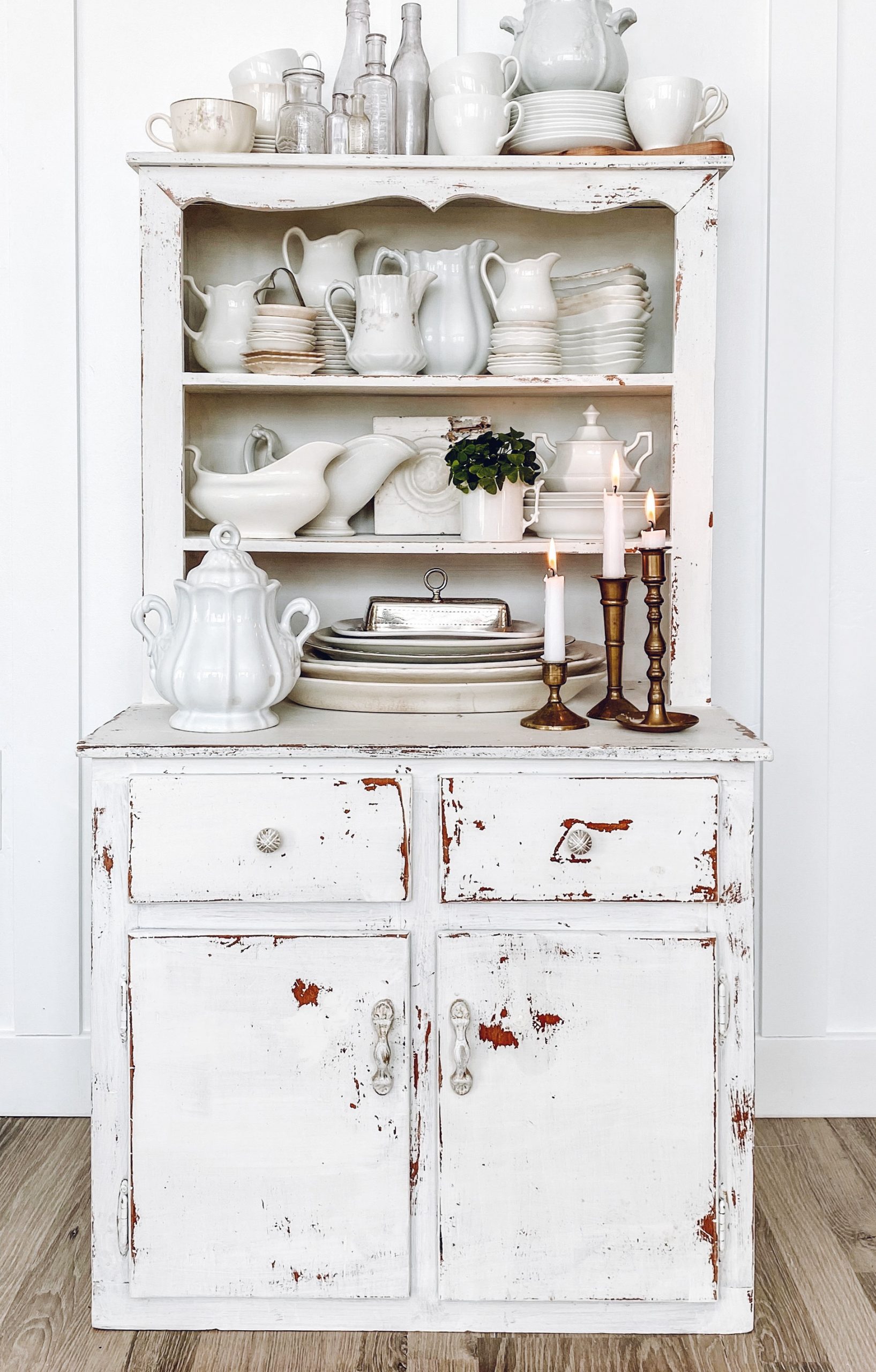 I wonder if my love for white distressed/chippy furniture will ever change? I've been painting furniture white for years and years, at least 15 years! That's not to say that I haven't tried other colors before, because I totally have!
One of the few times that I strayed from my usual white was with this desk. I loved how the finish turned out on her!
Furniture isn't the only thing that I paint. I also love painting light fixtures. What?!! Yep, you heard that right, light fixtures!
One of my first ever light fixture painting projects….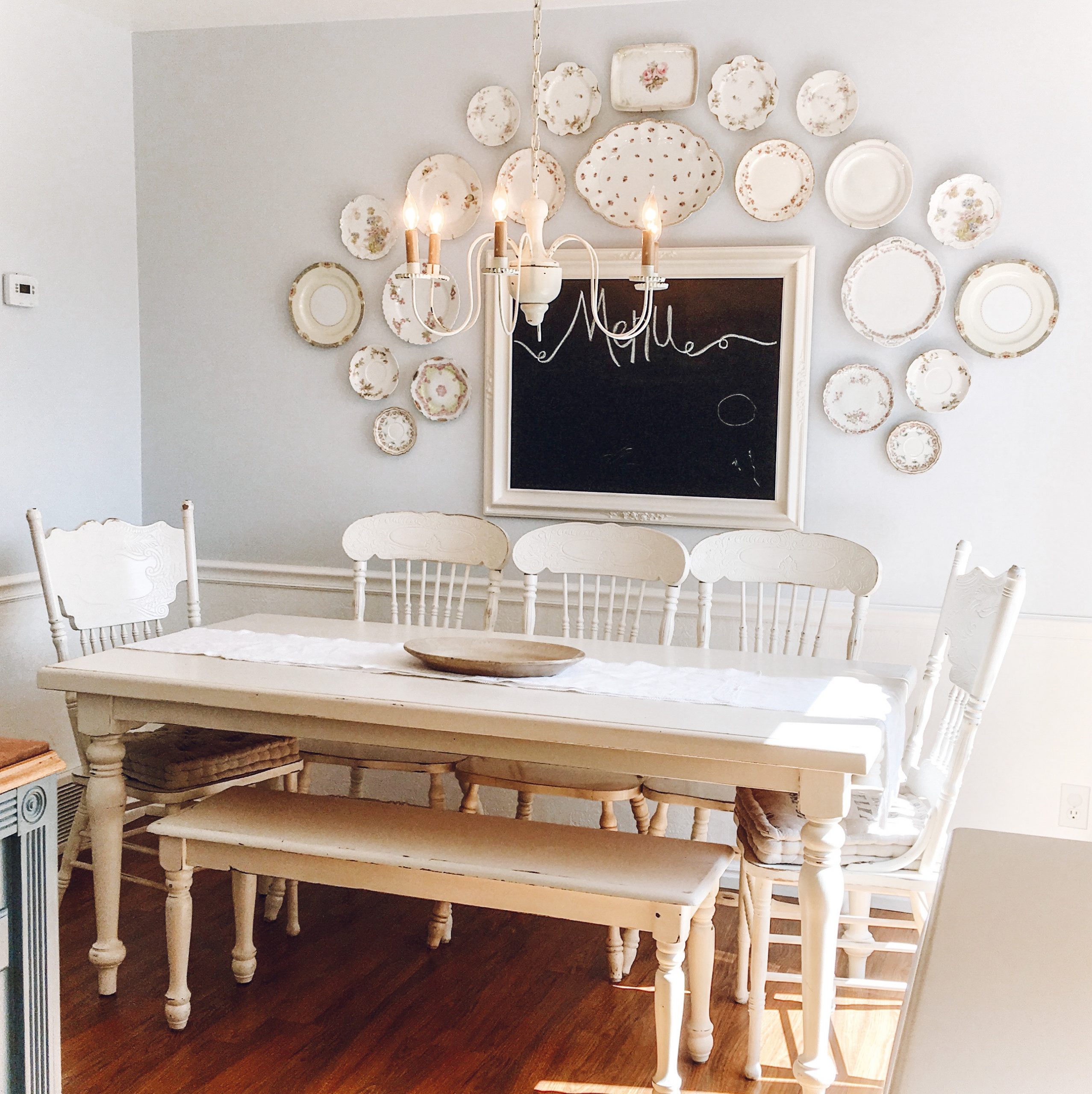 This chandelier was once barn red and forest green, but it got a fresh coat of white. I painted it probably 15 years ago. I was just married and trying to make my little house a home on little money. It's when my frugal creative really came about!
Last year, I wanted to move the vintage chandelier (also painted white) that I had in my living room, up to my bedroom.
I needed to find a new chandelier for the living room. I looked and looked, at antique stores, online, on the marketplace, etc, but nothing! That's when I decided to get something inexpensive that would work for now, until I find what I am really looking for. I came across this chandelier for just $20 on the marketplace….
(Pictures from the marketplace ad)
Hard to envision her beauty? Well, just two cans of white spray paint and a slight distressing…
Turned out even better than I thought it would!
The last few times that I have posted a picture of my living room on Instagram, to my surprise, I have gotten quite a few comments and messages about this chandelier. The power of paint is real! It can totally update just about anything! If you want to paint something, but are scared, just remind yourself that anything can be fixed. I am still constantly reminding myself of this!
💗💗💗
Let's hop over and see what Tara has transformed with paint. Simply click on the picture below…
Thank you so much for stopping by!! Y'all are the best!!
~Emily
Check out where I have linked this project…. Blog link list