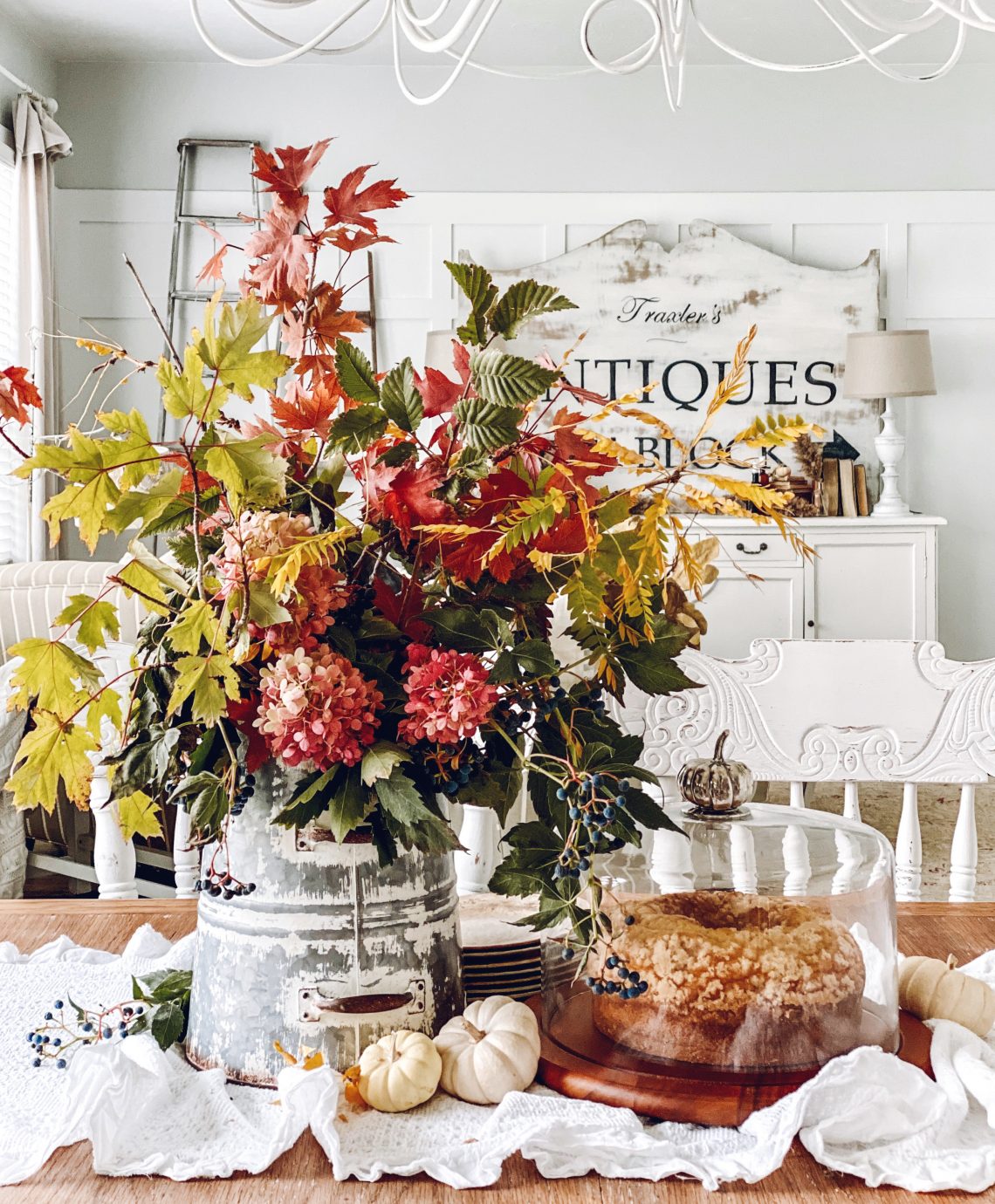 simple fall table centerpiece
Happy Monday, friends!!! I hope you all had an amazing weekend!
Today, I wanted to quickly show y'all this simple and easy fall table decor.
I started with my favorite white table runner. This table runner is far too long for my table, which I like. It leaves extra fabric to bunch up in the center of the table.
I then cut a few fall leaves and found a cute bucket/metal container at Hobby Lobby.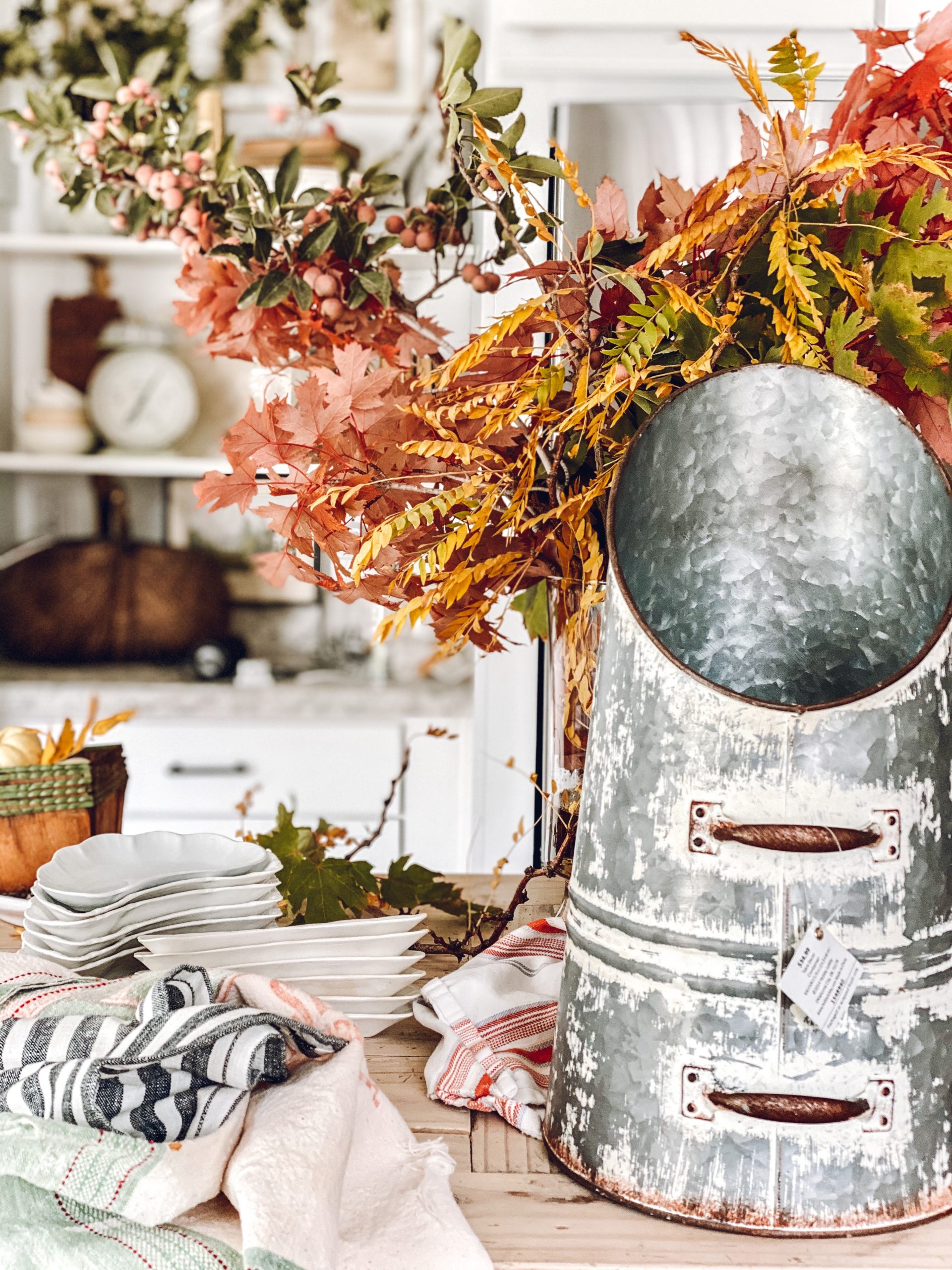 When arranging fresh florals/greenery inside a container such as this, make sure to put another container inside. I put a glass container/vase inside the bucket to arrange my leaves in. You'd hate to fill this container with water, and have it leak all over your table!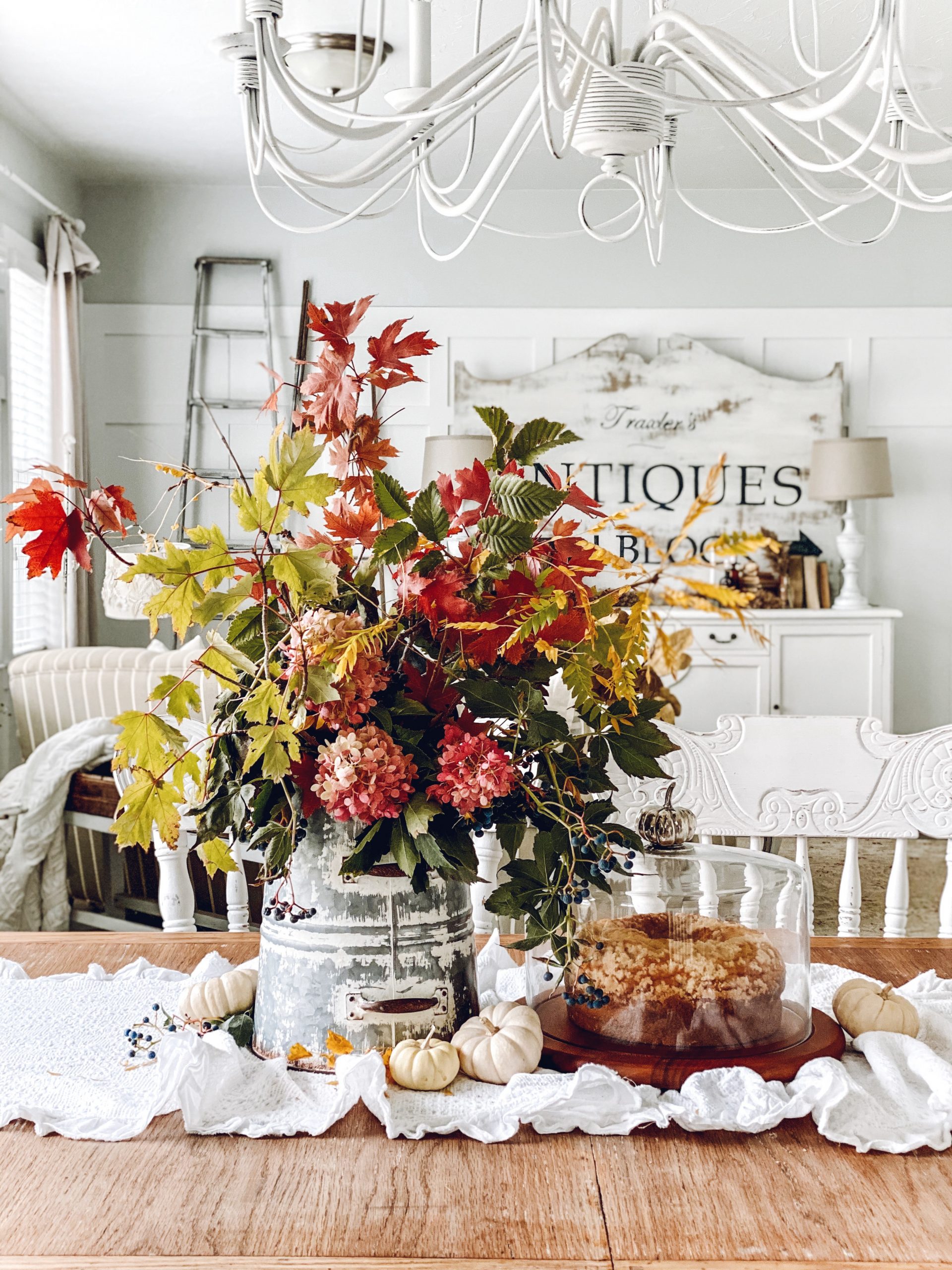 A few white pumpkins, a bucket full of leaves, and cake! Super simple, and so lovely.
I love adding natural elements to my decor, in this case, it's leaves and fresh pumpkins. It really brings a space to life, and chances are, you can go out and forage some things for free!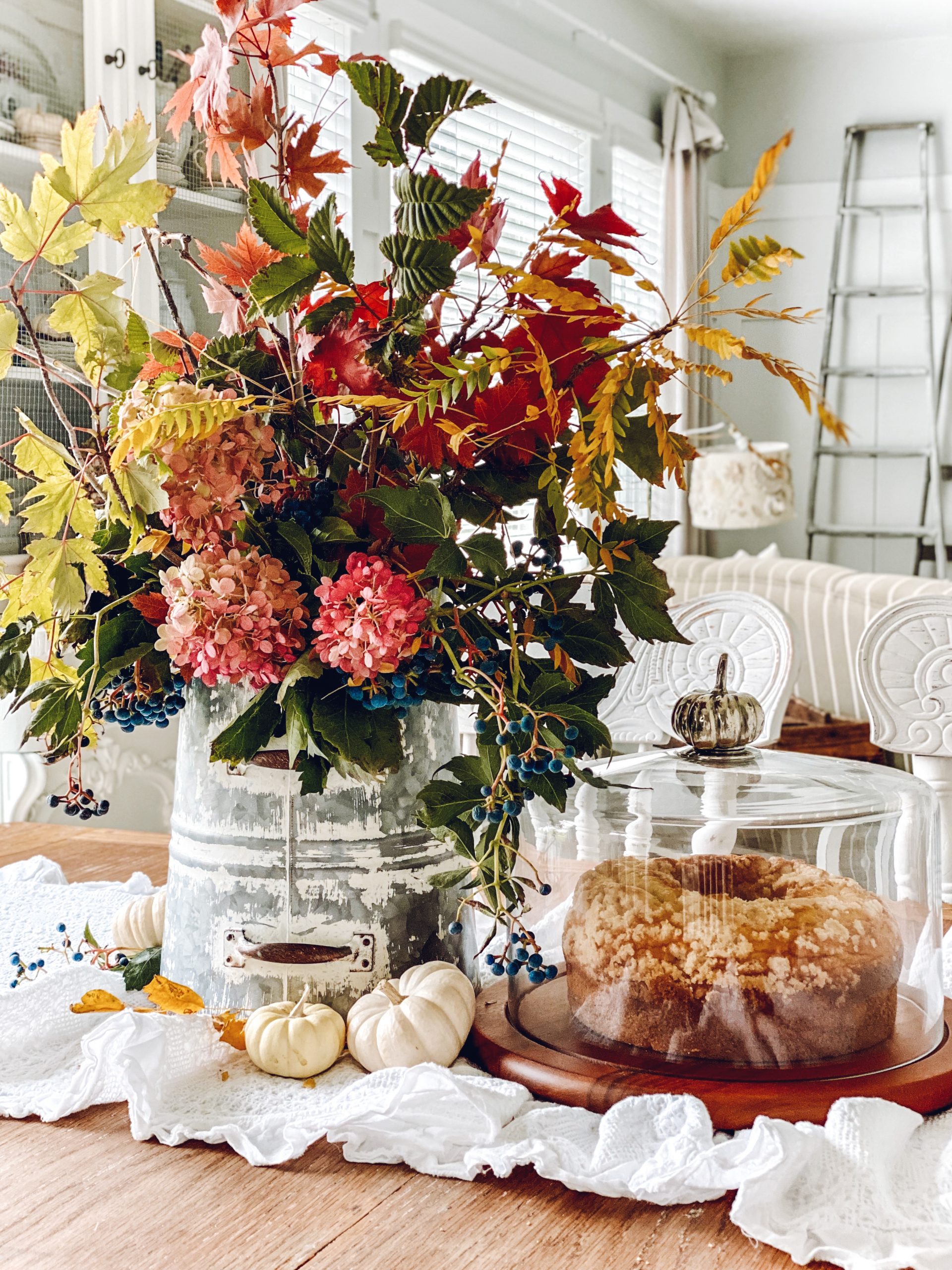 And, seriously how cute is that cheese board, that I'm using as a cake plate!!! Love it!
Sources
• cheese board/cake plate is from Vagabond House. Click HERE to check it out.
• bucket is from Hobby Lobby.
•white table runner is from Home Goods
Happy new week!!!
So much love to you all!
~Emily
Check out where I have linked this project…. Blog link list