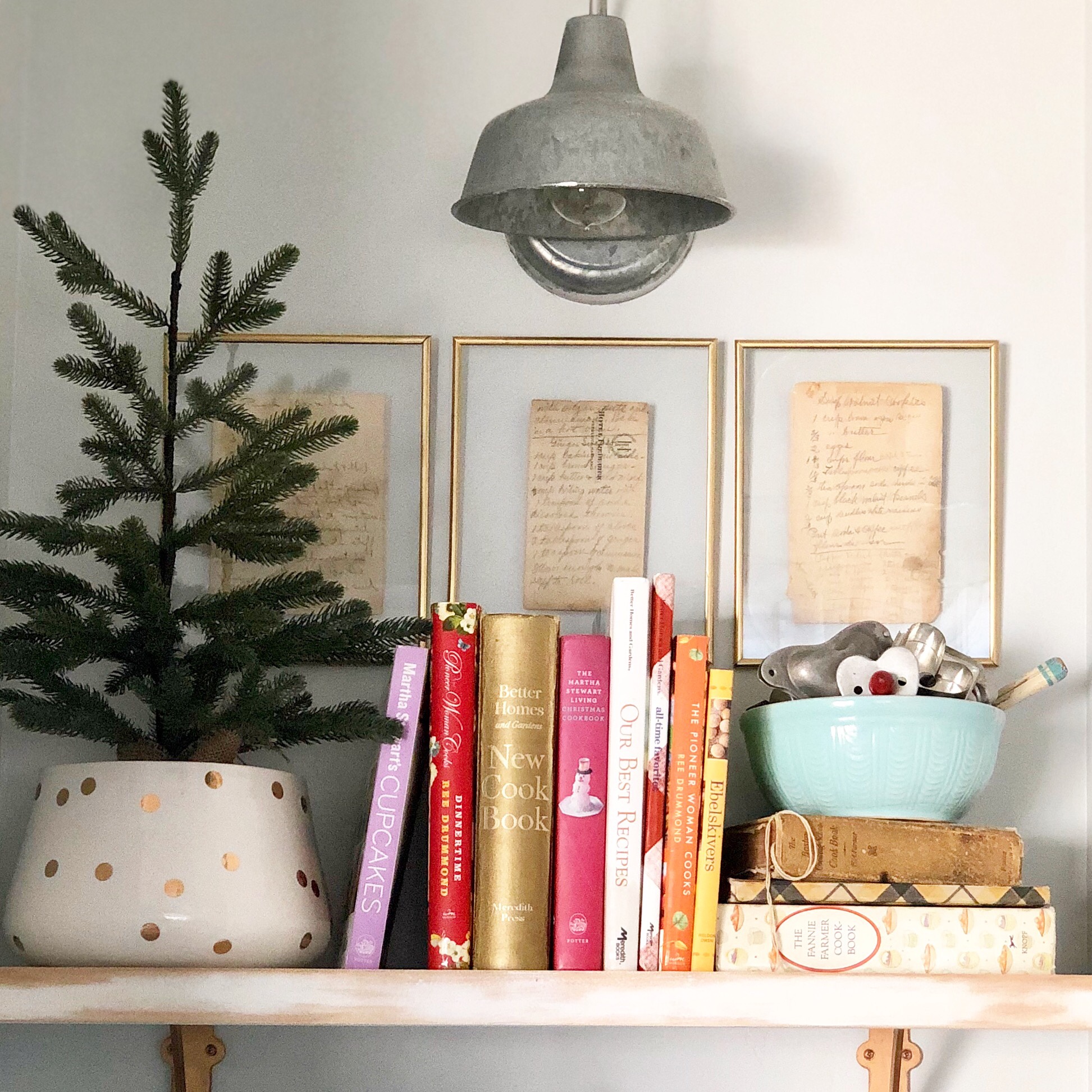 Favorite Things Thursday ~ Clearance Finds
A few months ago, a couple of my blogging friends, Tara, at Stilettos and Shiplap, Terrie, at Decorate And More With Tip, and I started doing a monthly clearance challenge. The first month that we did the challenge (November), I was having the hardest time finding anything that would work for the challenge. Sure, I occasionally shop the clearance section of any given store, but it wasn't my "go to" spot to shop. This was a challenge that was literally going to challenge me! I LOVE a good challenge!! The monthly clearance challenge has become one of my favorite things to prepare for. I am always checking the clearance sections now, in hopes of finding the perfect thing for our monthly clearance challenges!
The first month's challenge, October, I found some black frames on clearance for just $1! I painted them gold and framed some vintage recipes. I also found that cute little tin house, that I painted white.
Top Shelf Clearance Challenge ~October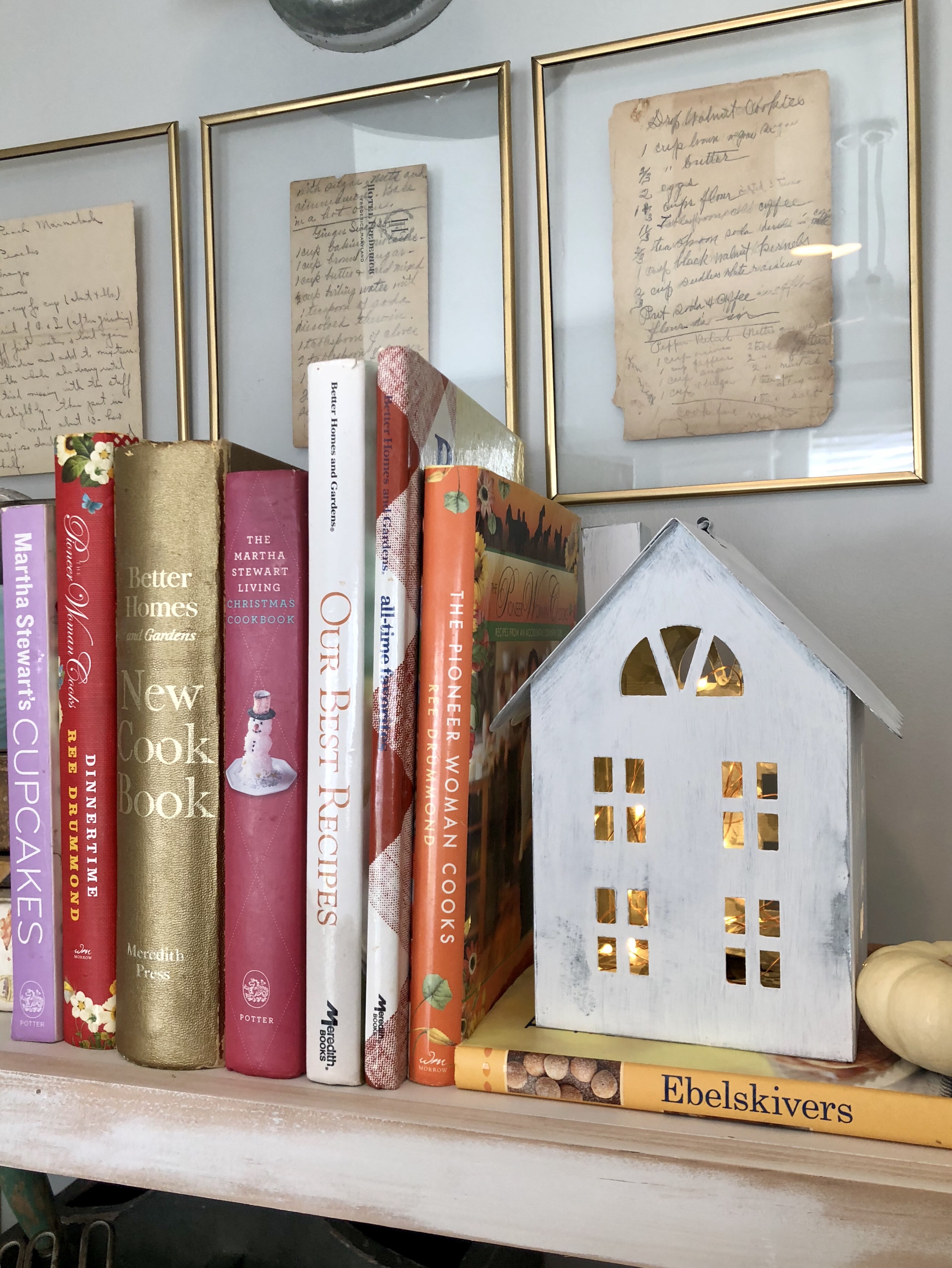 For November's challenge, I distressed and stenciled a bucket, and also made a little Christmas display in a terrarium that I found on clearance.
Top Shelf Clearance Challenge ~November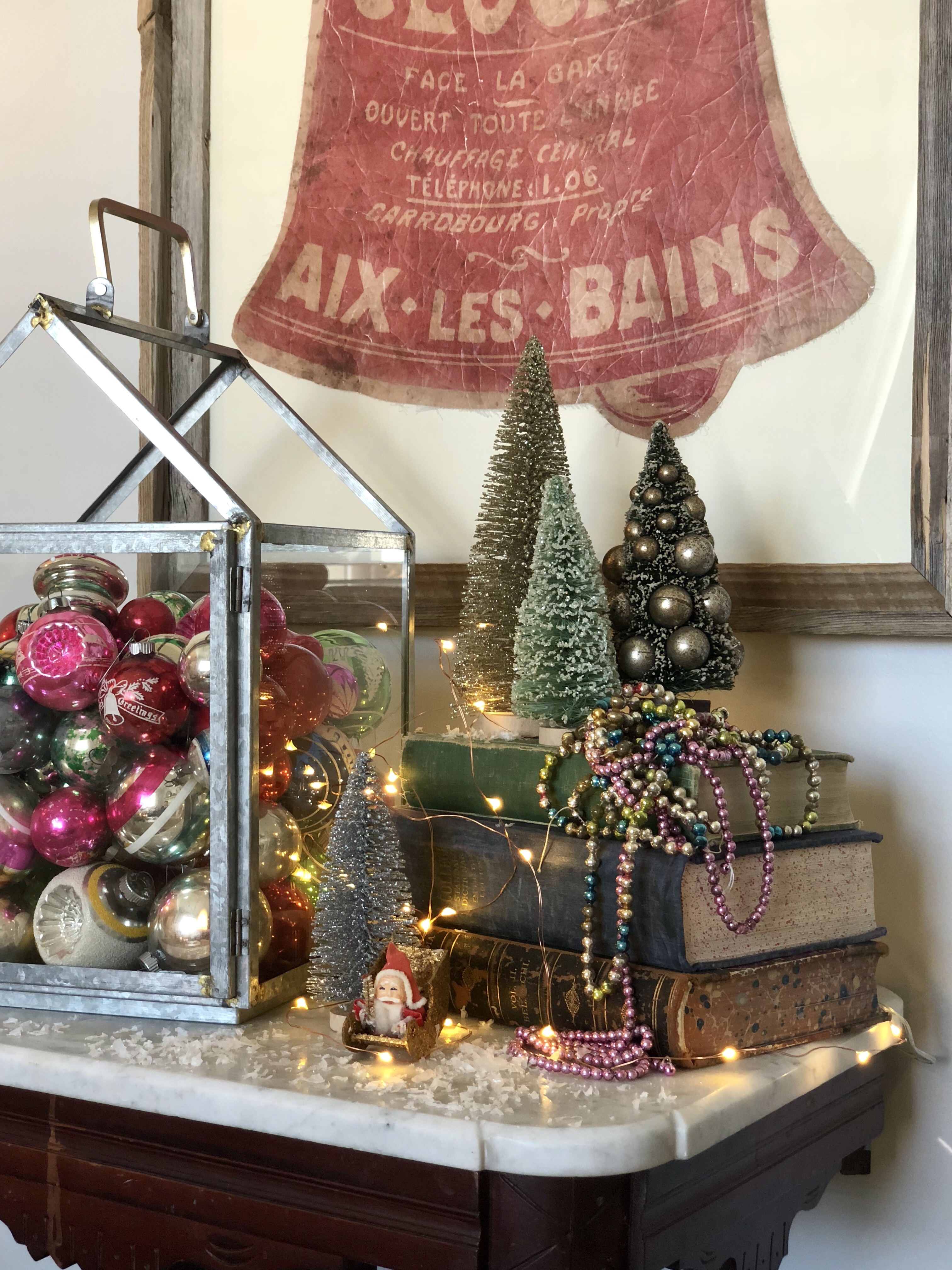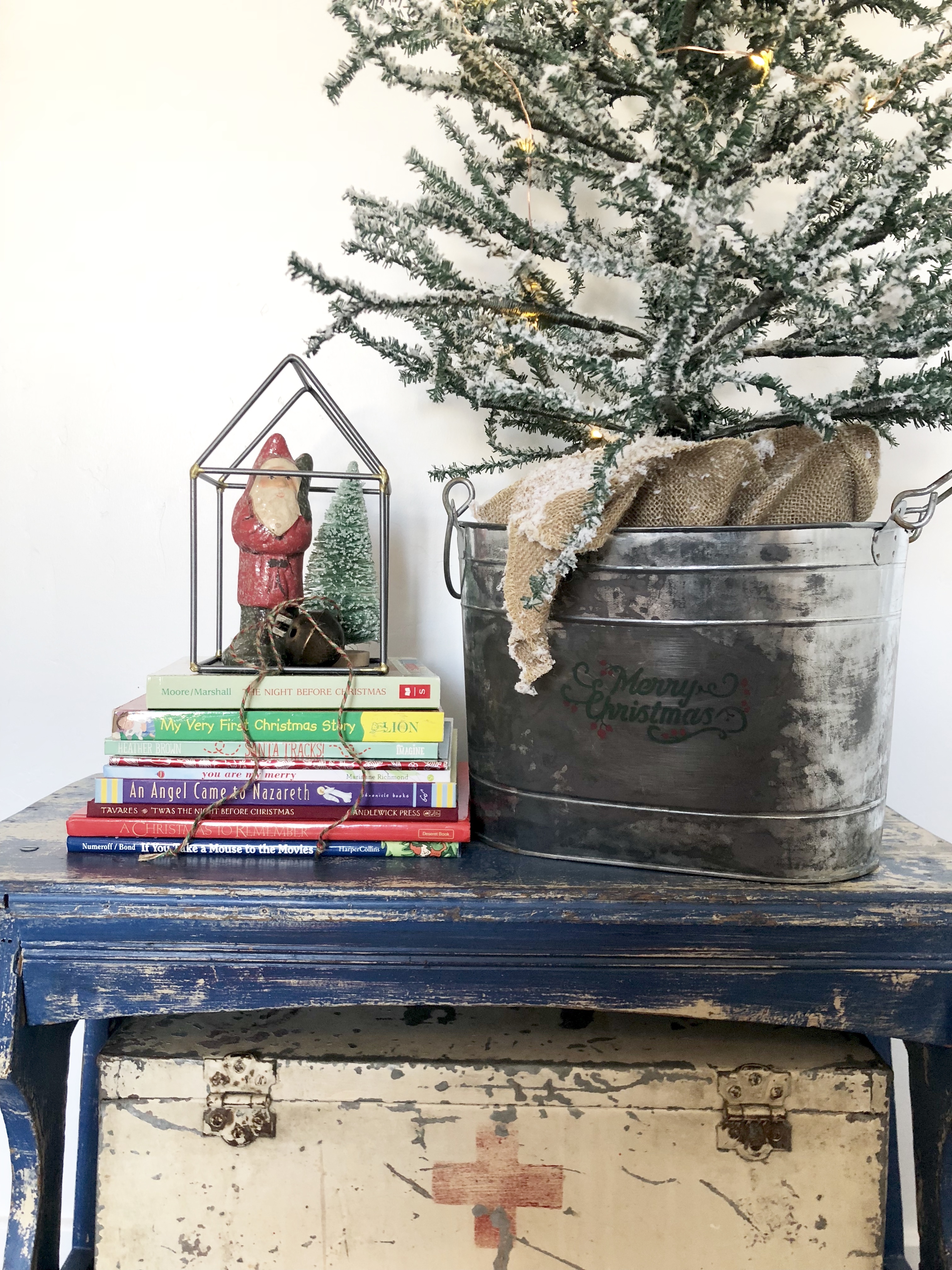 And, for December's challenge, I made a winter village. 15 little white houses, for just $15!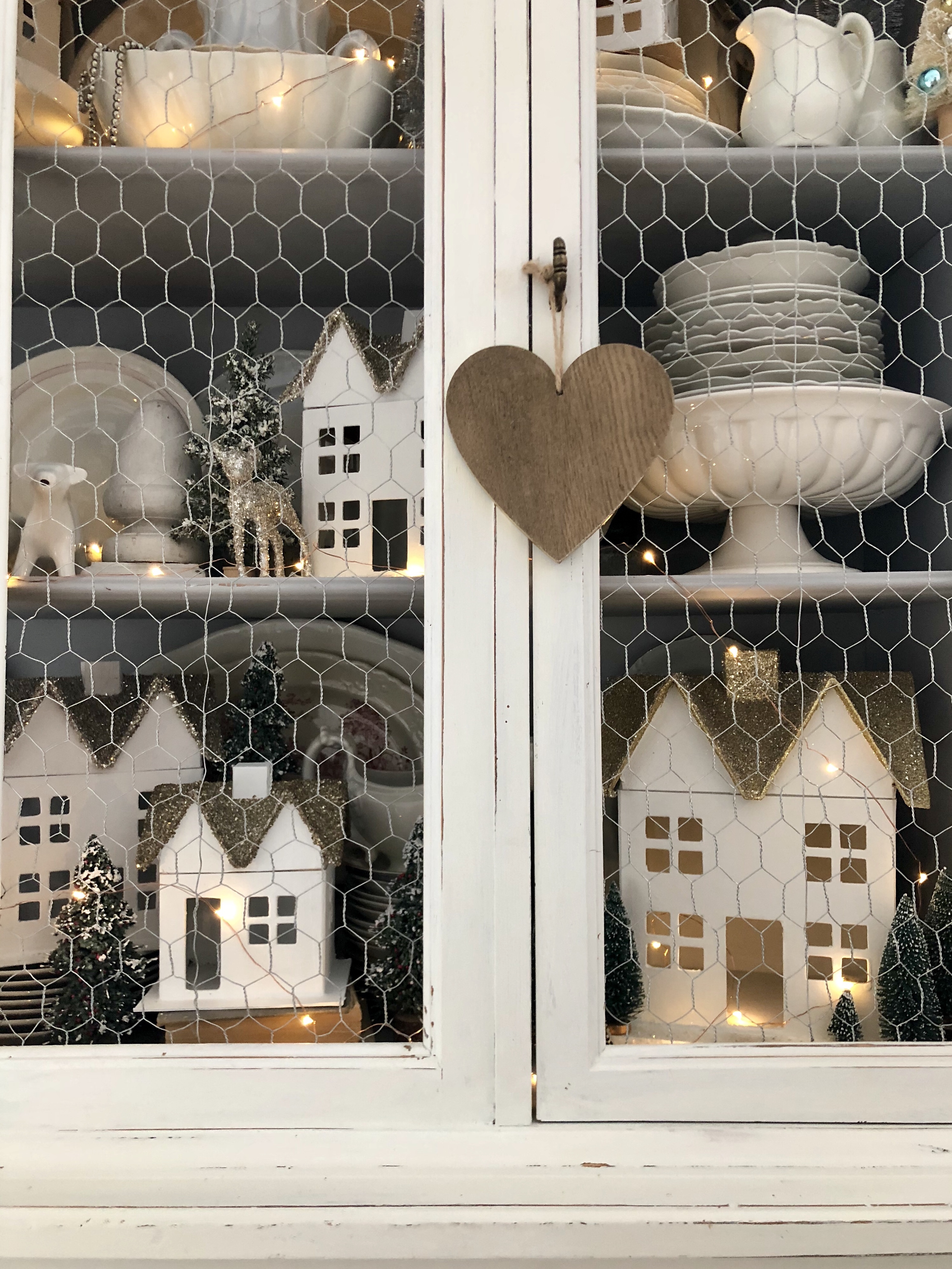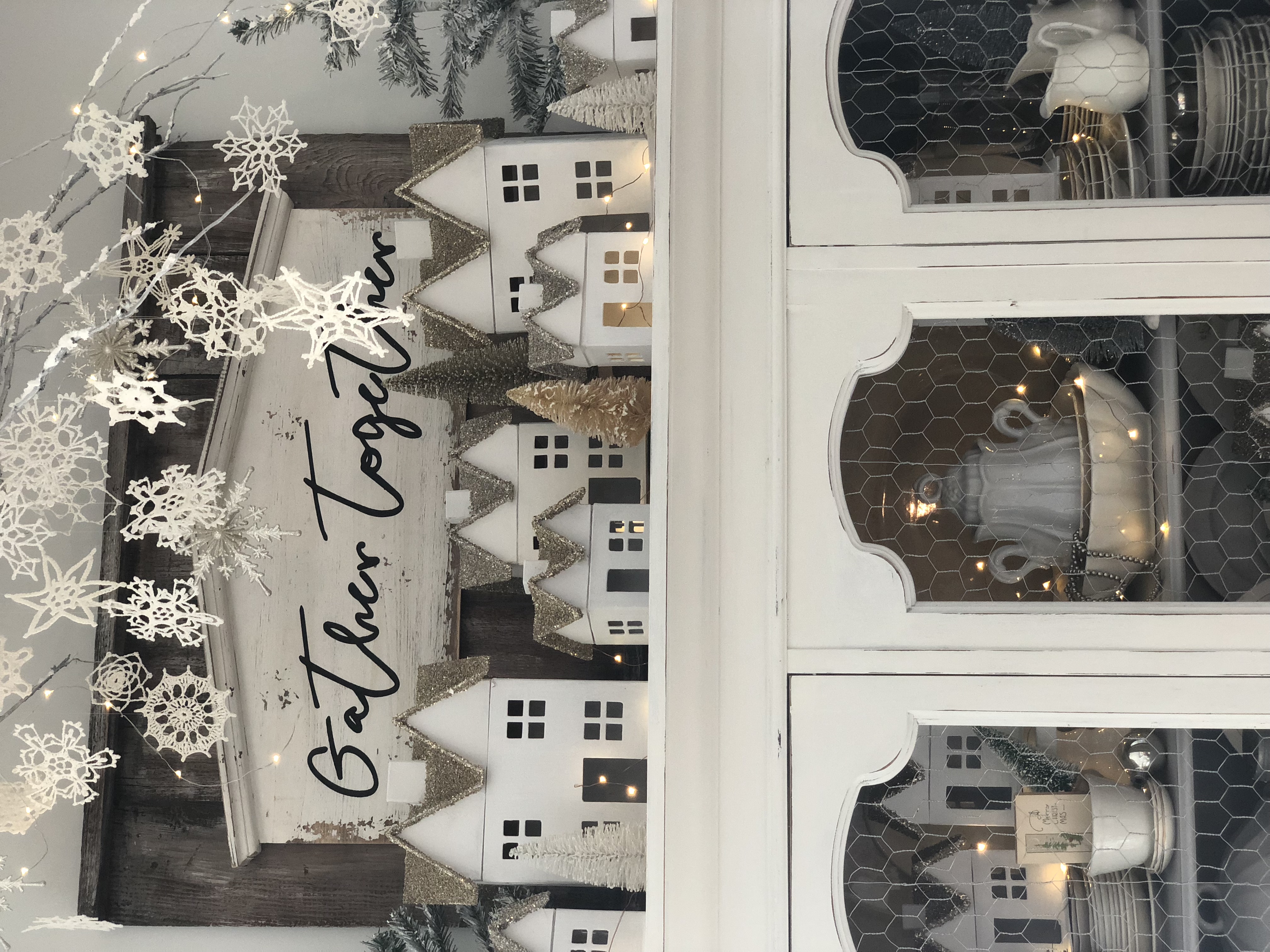 Recently, I found this cute polka dot vase and tree at the Target after Christmas sale. The vase was just $1.70, and the tree just $1! It's perfect for the transition from Christmas decor to winter decor.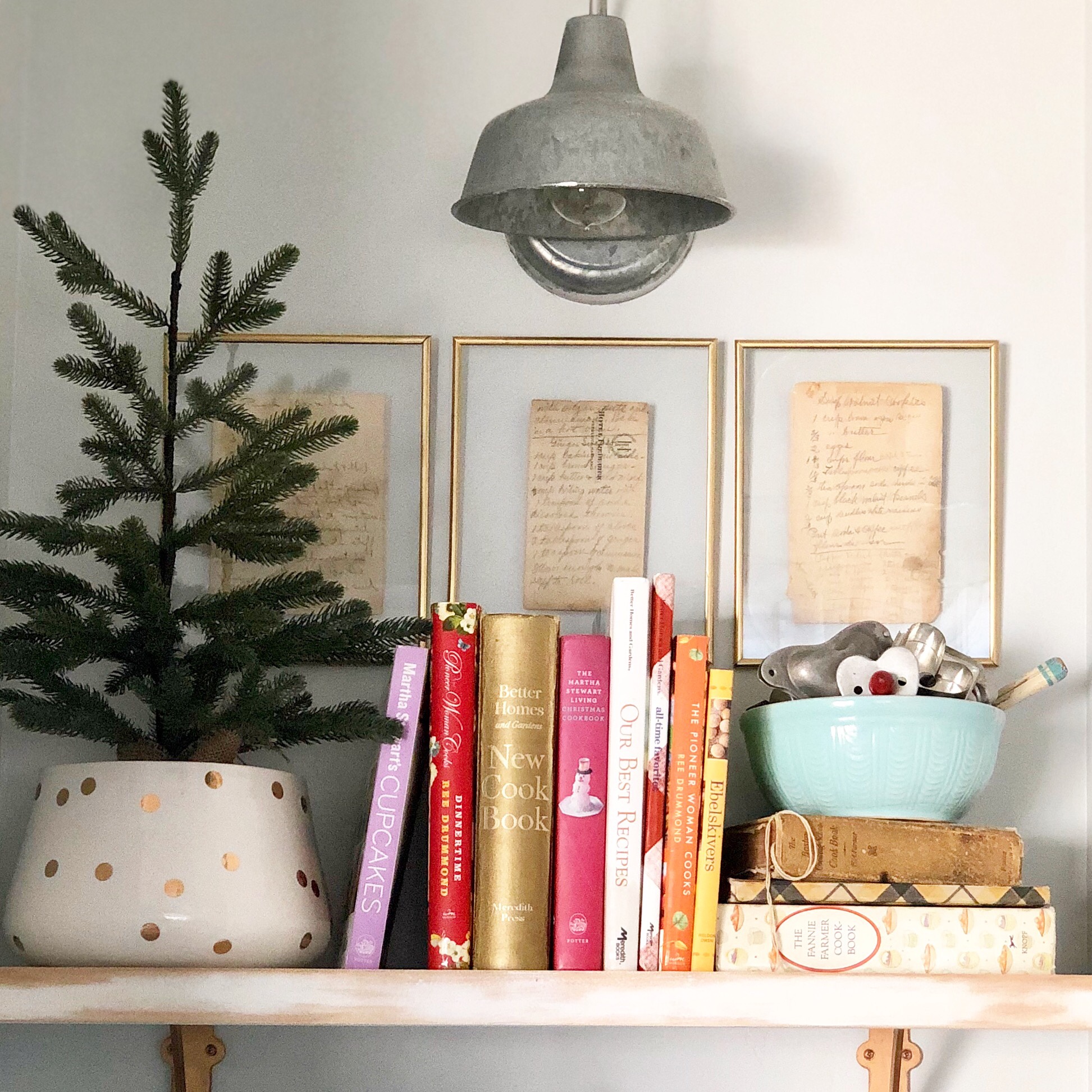 Be sure to come back on Monday, we will be posting our January Top Shelf Clearance Challenge, it's all about organization.
What do you think you could do in the clearance section with just $15?
Thank you for visiting LeCultivateur!!!
~Emily
Check out where I have linked this project…. Blog link list