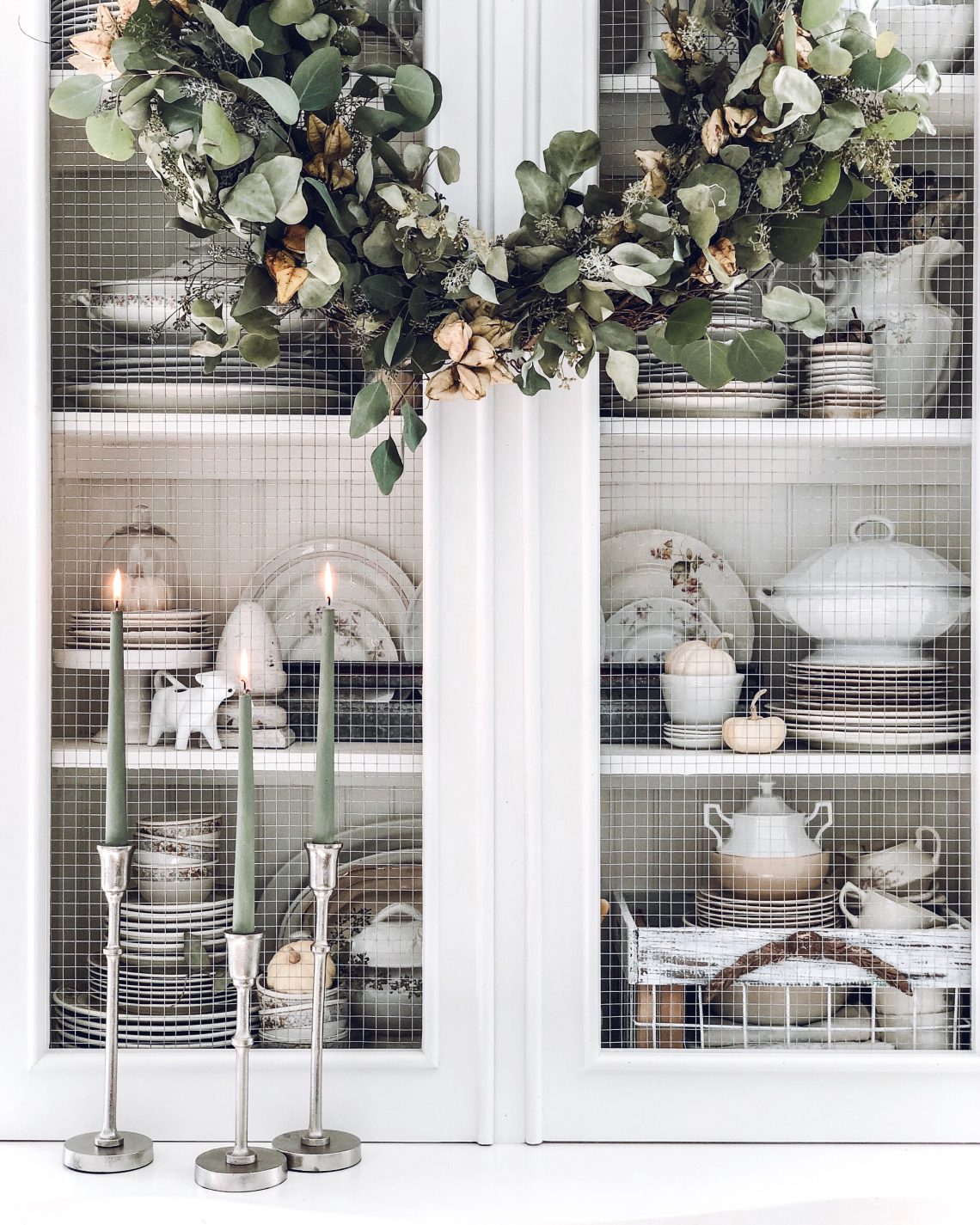 Easy To Make & Inexpensive Fall Wreath
Happy Thursday, friends!! I hope you're having a fantastic week!
Today, I want to show you a super simple, fall wreath that you can seriously make in hardly any time at all!
Start with a grapevine wreath. You can click HERE, to purchase a wreath like the one that I used.
Grab some greenery, I used fresh eucalyptus and a few seed pods from a golden rain tree, but faux would look really pretty too.
If you prefer faux, here is a great option. Click HERE to check it out.
Or click HERE for this great option…
I think it would be cute to mix the two varieties of greenery.
Another cute option to add in…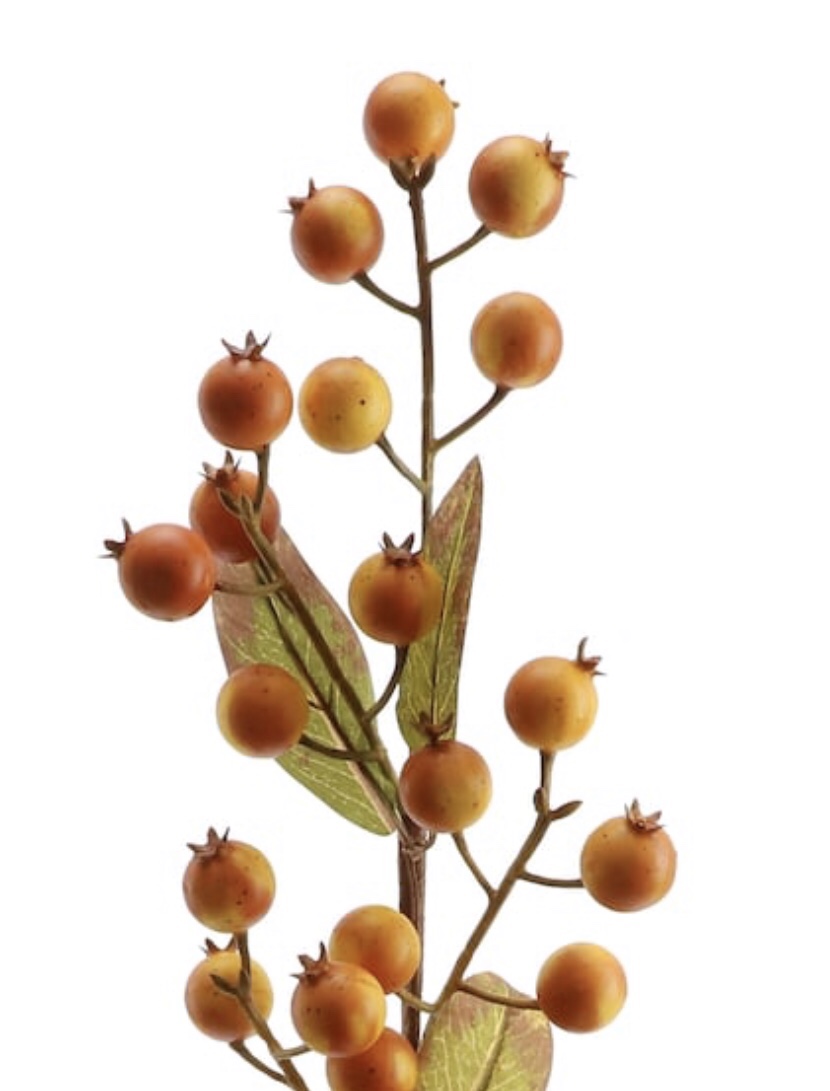 Click HERE to check it out
And one more cute faux option, click HERE to check it out.
All of these faux options are on sale right now! Yay!!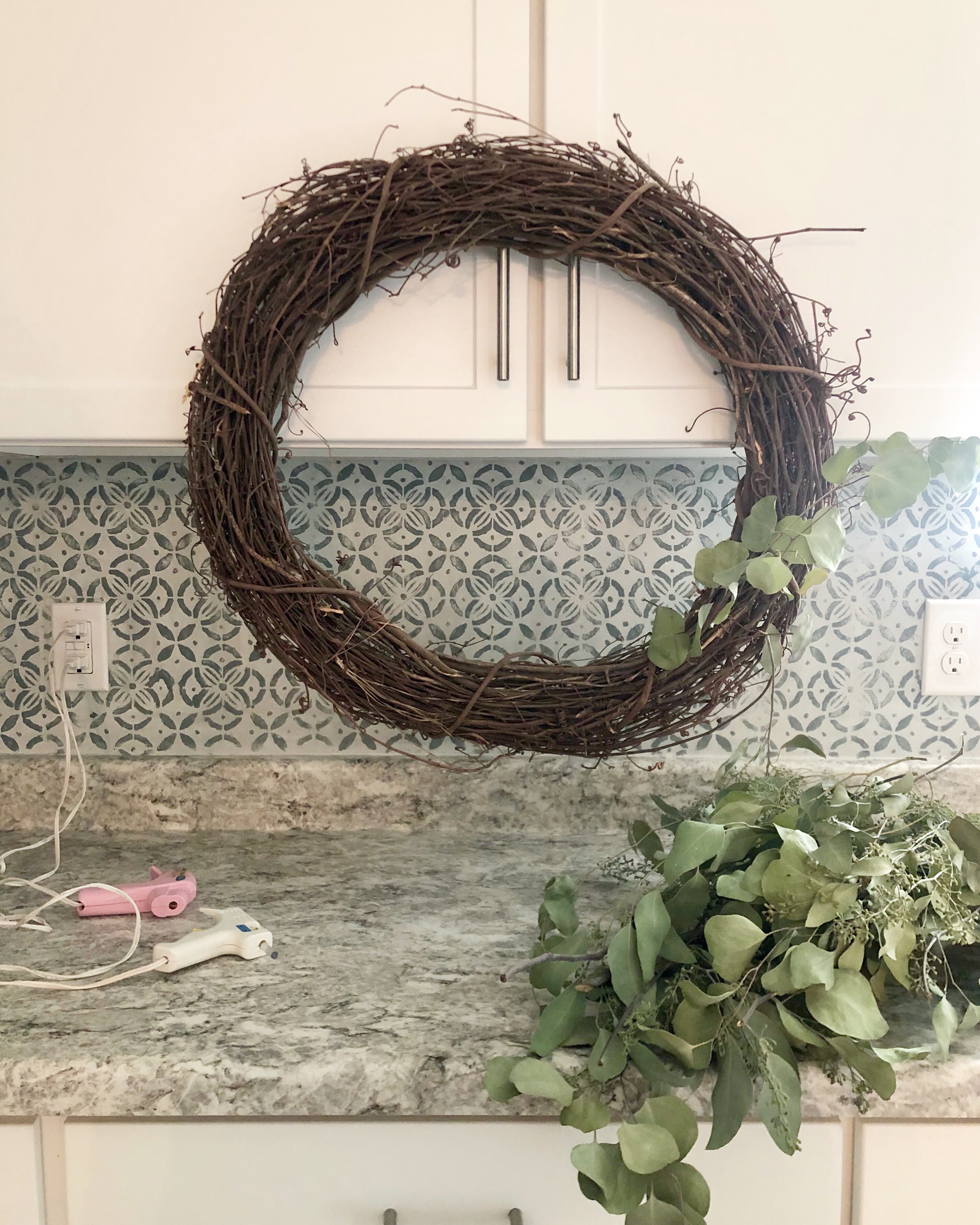 I started by hanging my wreath on my cabinet doors. Some people like to make their wreaths while the wreath is laying flat, but I like to have it hanging, that way I can see just how the greenery will look when hanging.
Continue to add more greenery, until it is as full as you want it to be.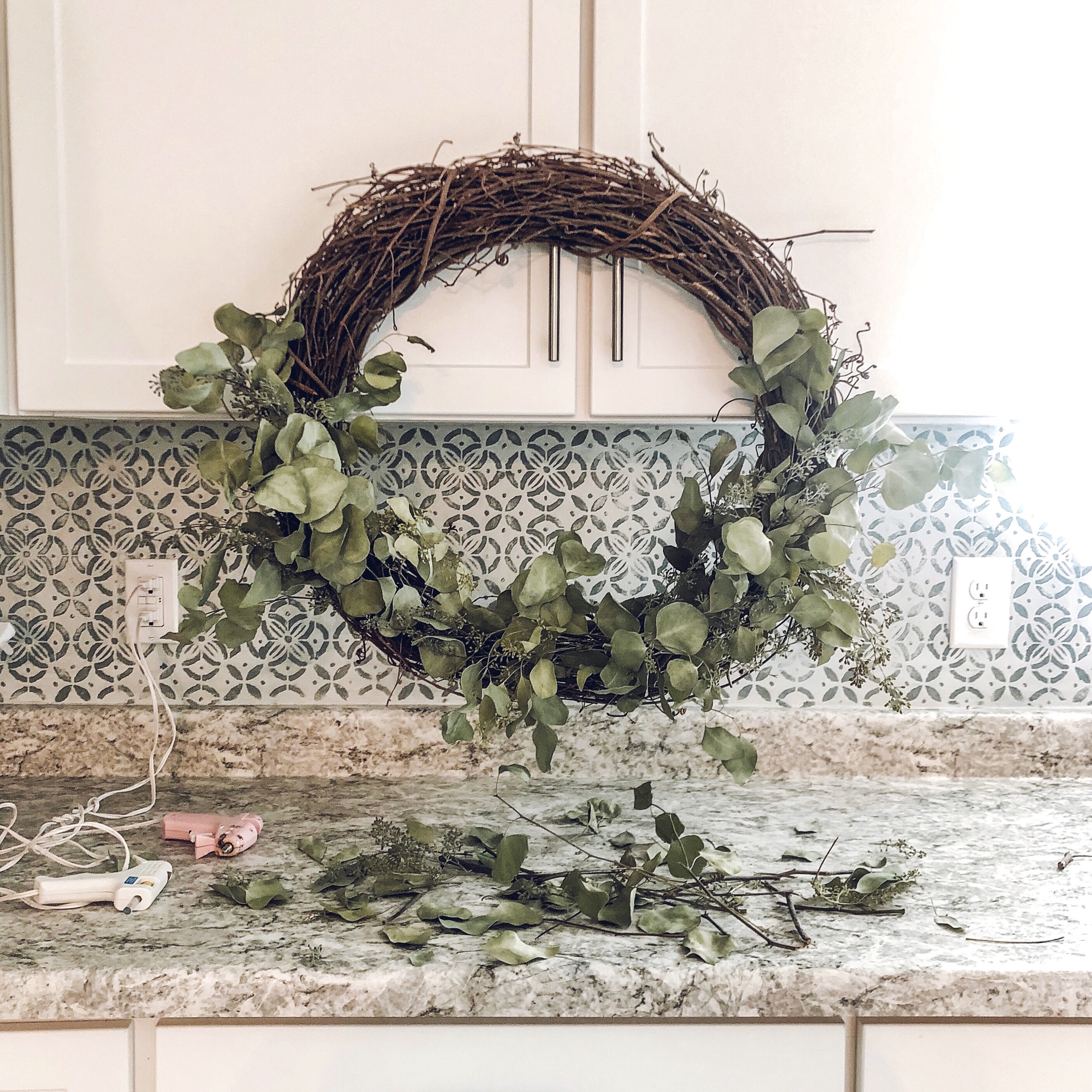 Then, I added the seed pods from a golden rain tree…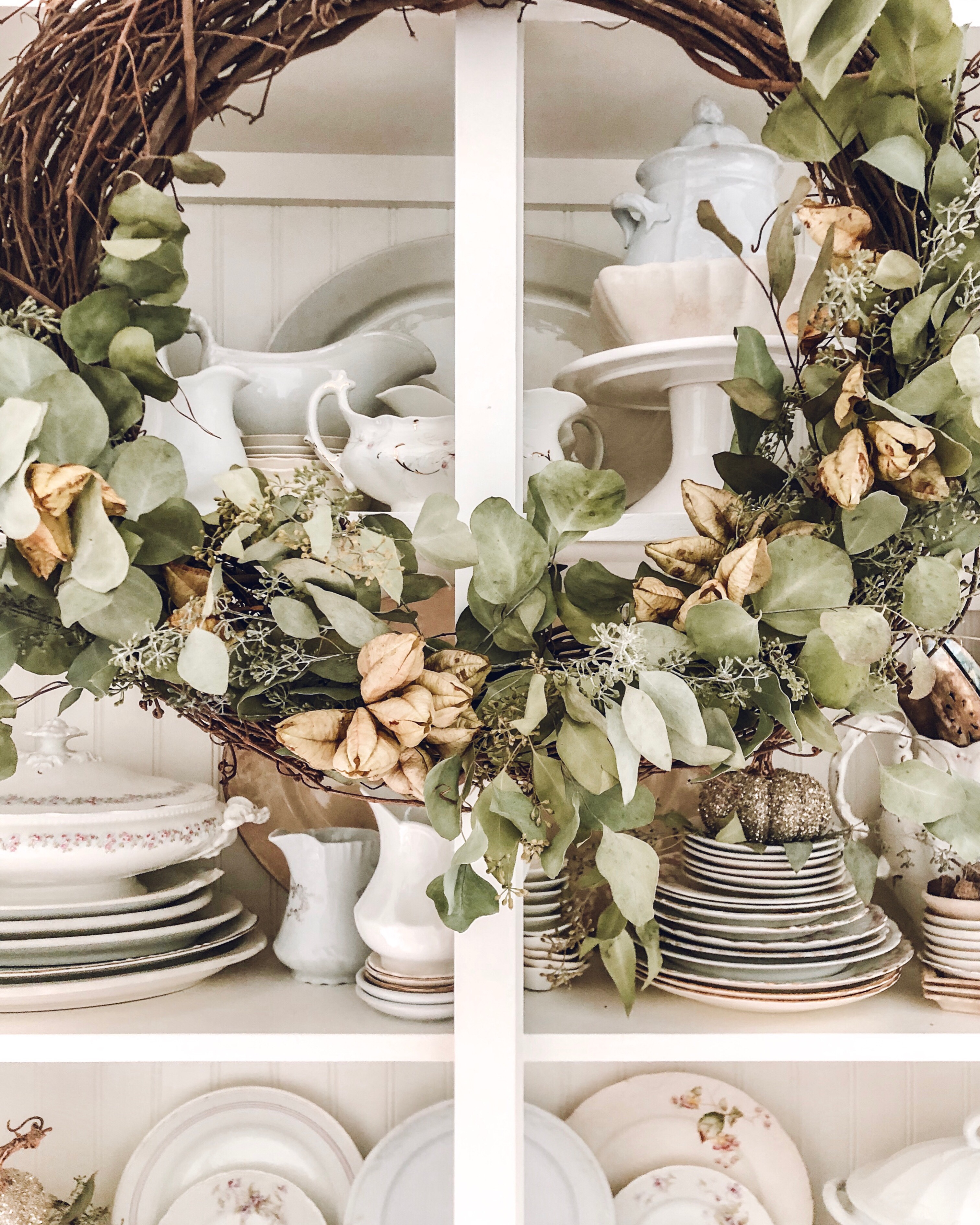 Using a hot glue gun, I added a ribbon to the back of the wreath. This is the ribbon that I had on hand. The stripes were a bit too much for the look that I'm going for, so I just placed the stripes facing back…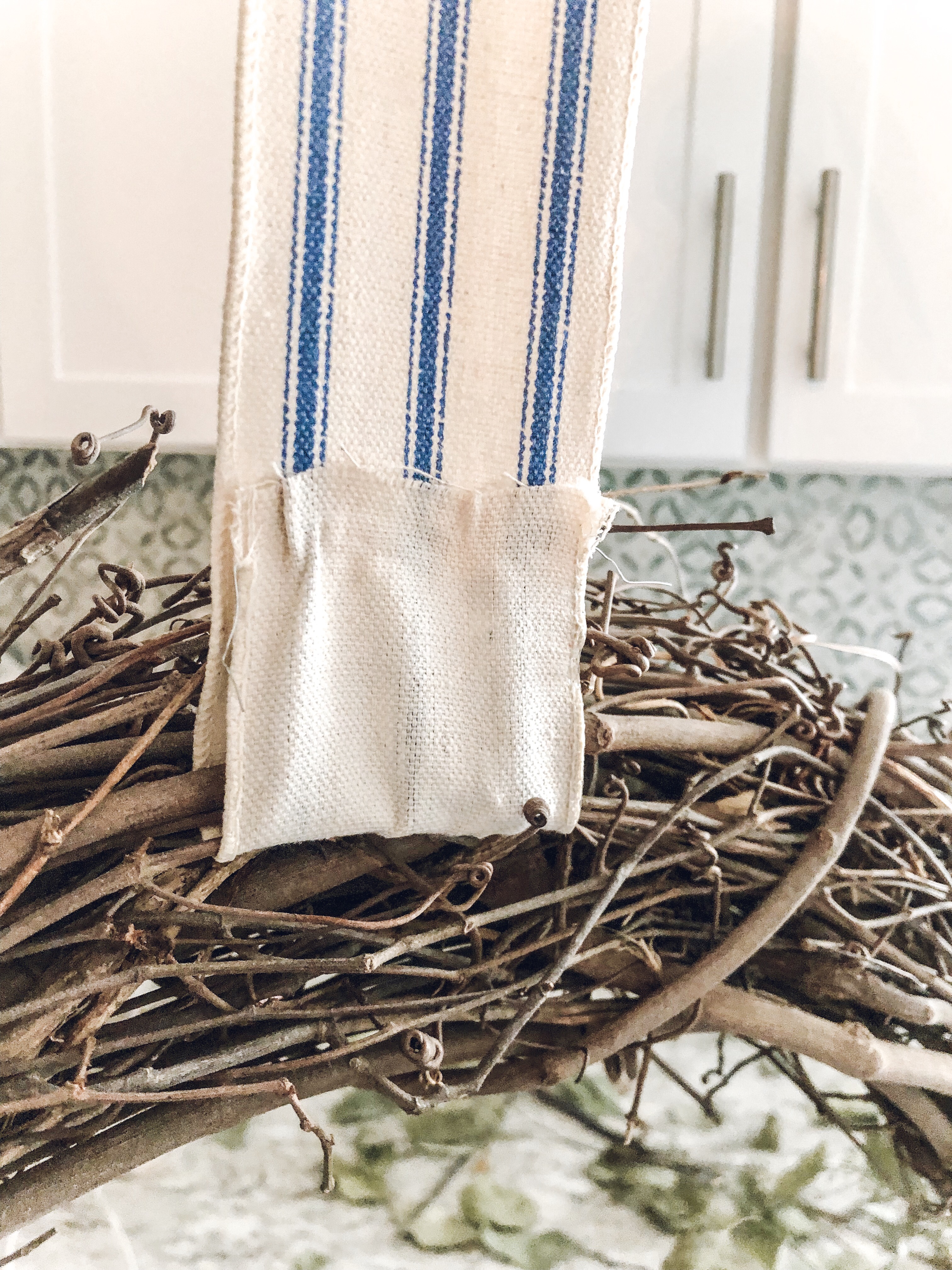 Then glued the ribbon to my hutch. , This is where the wreath to hang for the season….
This wreath definitely makes a beautiful statement, hanging on beloved hutch!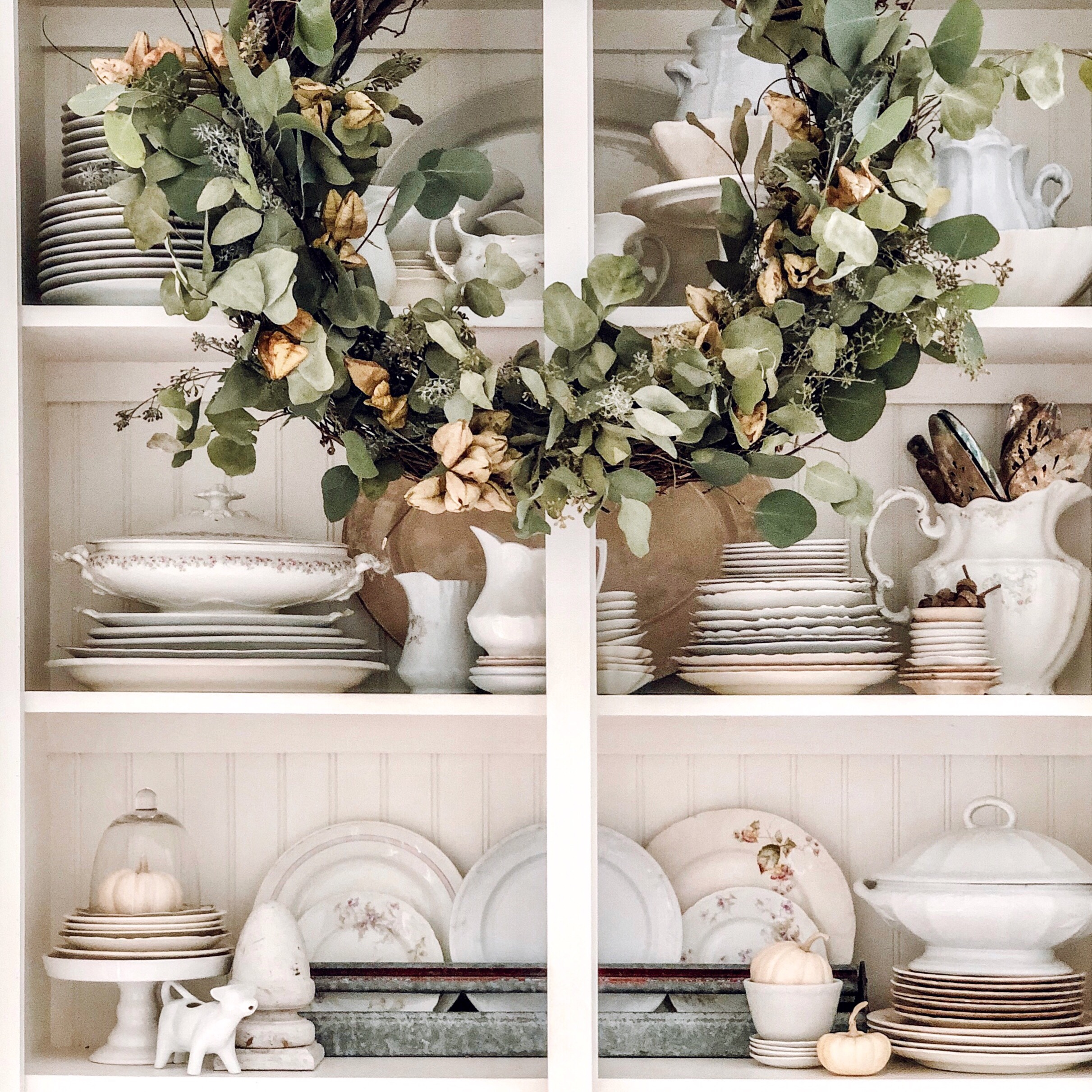 I'm loving the look of it, especially with some of my favorite vintage treasures sitting in the background!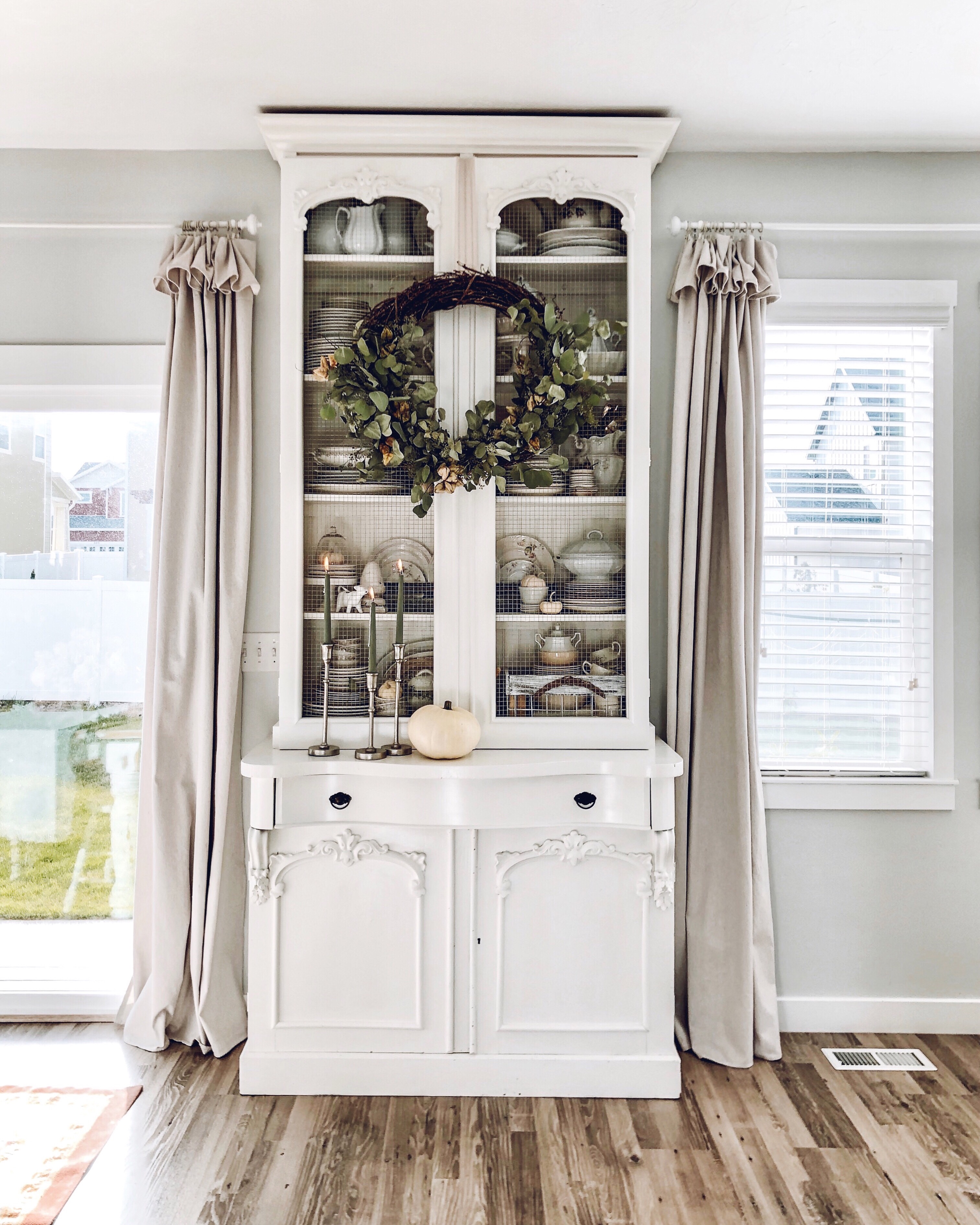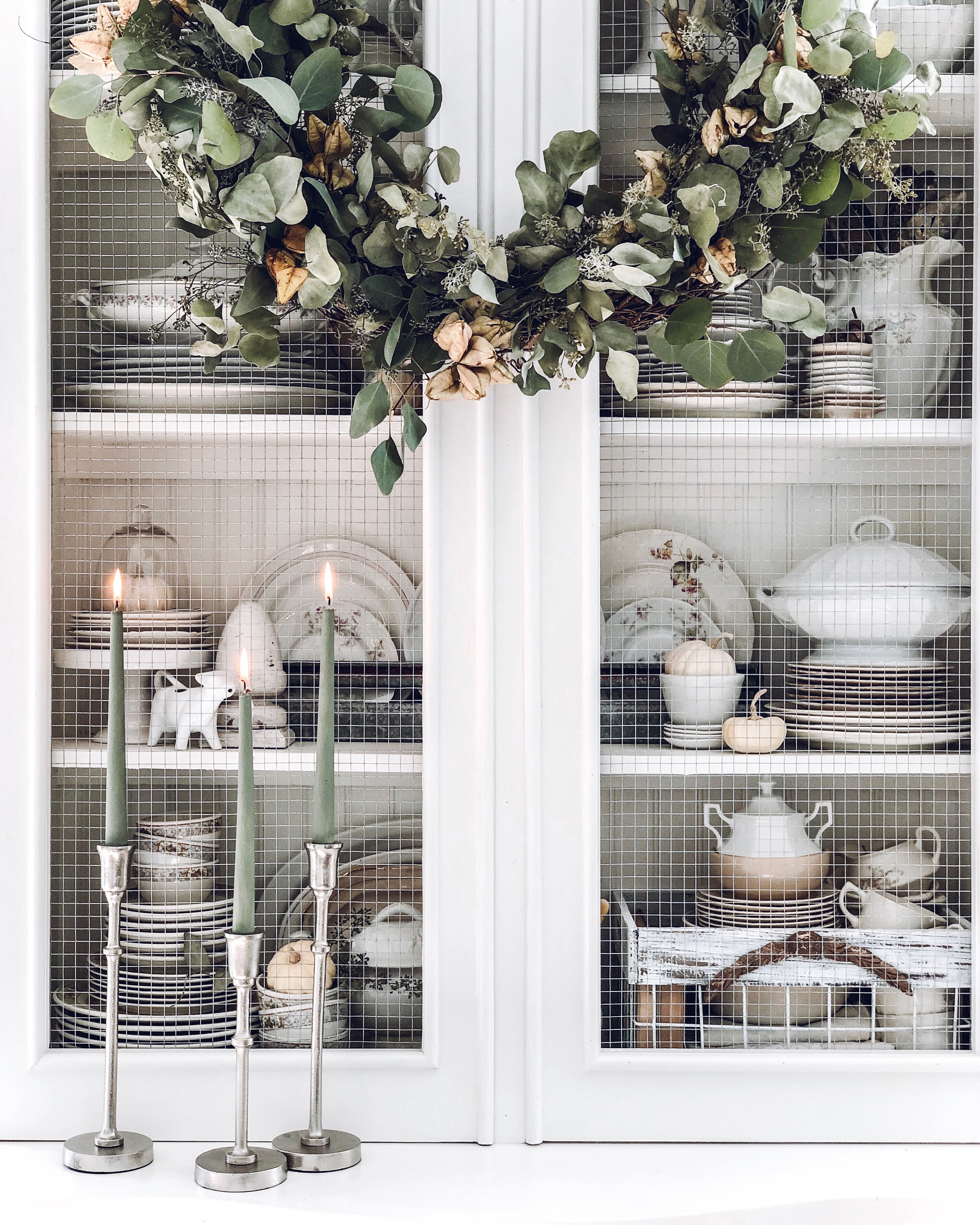 Thank you so much for visiting LeCultivateur!!! I so appreciate YOU!!!
Hope y'all have a wonderful day!!
~Emily
P.S. Don't forget to enter my giveaway for September! Just click on the graphic below for entry details…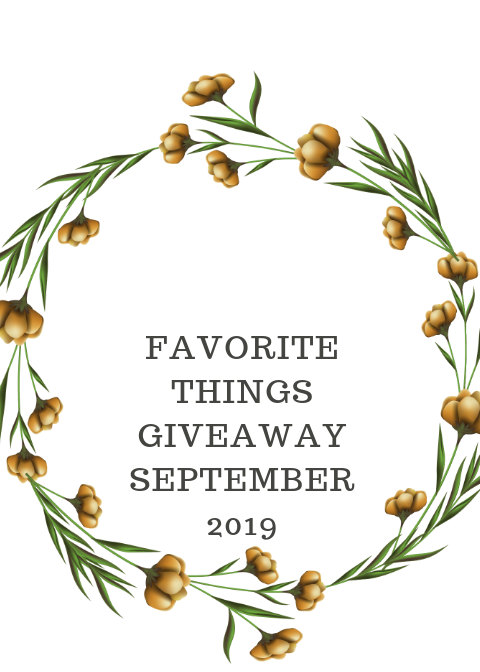 Check out where I have linked this project…. Blog link list