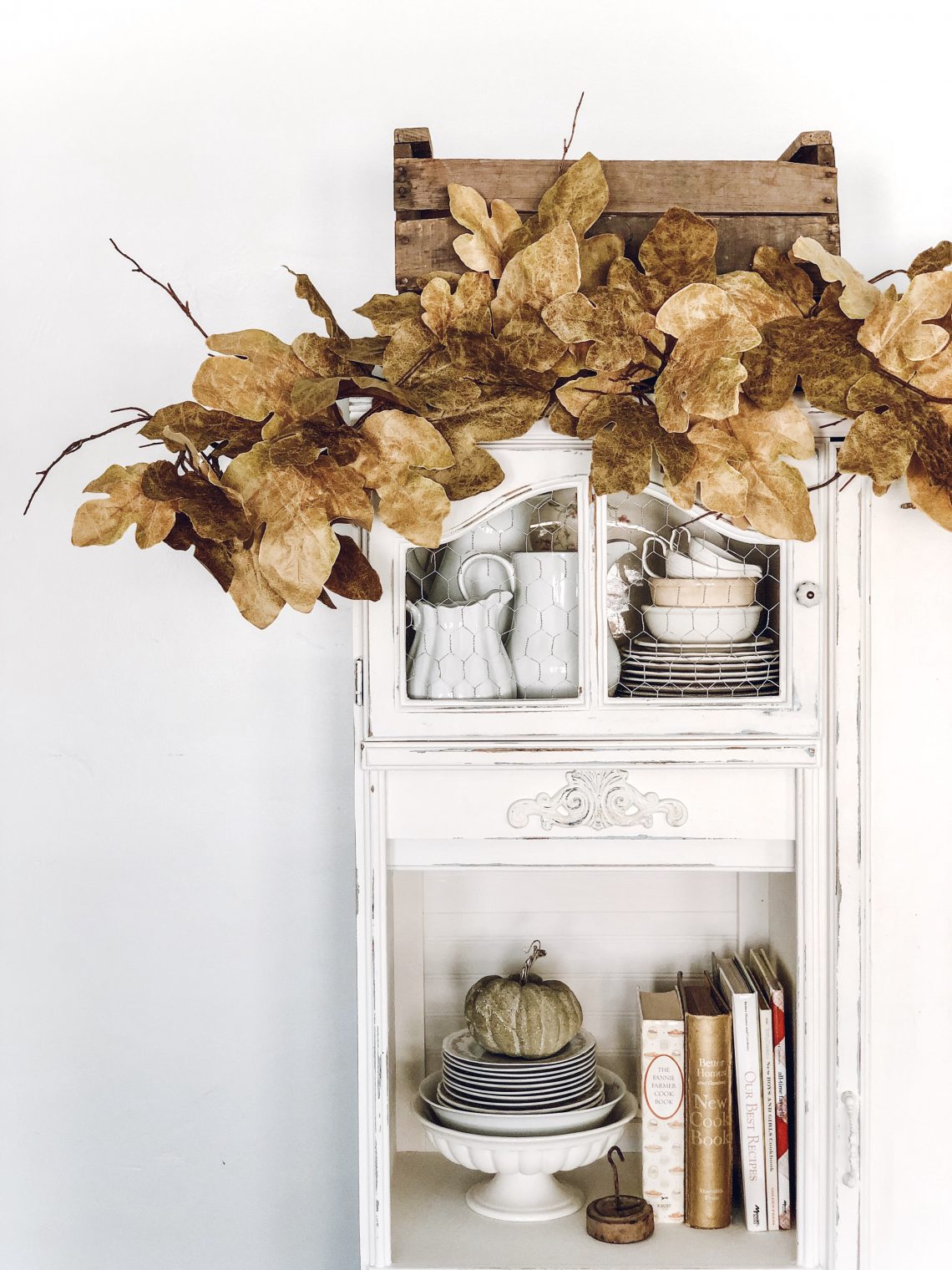 The good, the bad, and the ugly ~ selling on the Facebook Marketplace
Happy Monday, sweet friends!! I have been so incredibly busy these last few weeks, so if I haven't replied to your email(s)/comment(s), please know that I'm working on it! Y'all are the best! I appreciate all the love and support that y'all show!!
Anyone who has ever read my blog before, knows that I absolutely LOVE to give new life to old, broken, beaten down, pieces of furniture. It's such a fun creative outlet! Because I usually end up falling in love with almost every piece that I redo, often times I go back and forth between selling and keeping the items, but unfortunately I just don't have a place for every piece!
Recently, I scored this super cute piece….
Sorry for the poor "before" pictures! They were taken in my messy garage, so just ignore the mess and look at this fabulous piece!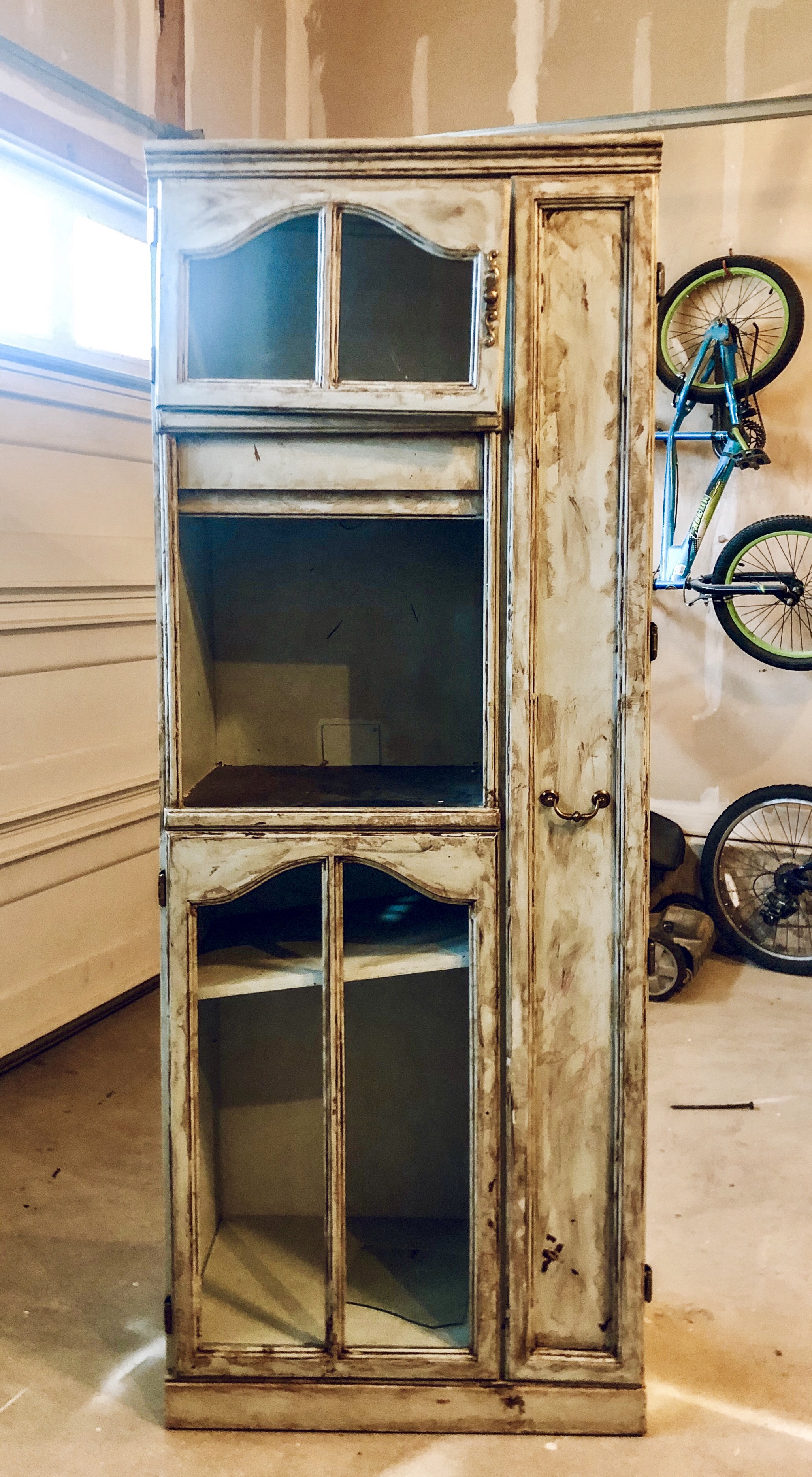 Just $25, but no one else wanted it! I was one of the only people to message about it…crazy, right!
I guess it's hard for some people to look beyond the broken/missing glass, broken shelves, poorly patched holes, and super dirty exterior. But me, I saw the cute shape, and knew it could be amazing!
I'm not going to lie and say that this was an easy project, because it wasn't! It took a lot of work just to get this piece clean enough to start painting. Not to mention, all the little fixes! But in the end, it turned out pretty cute!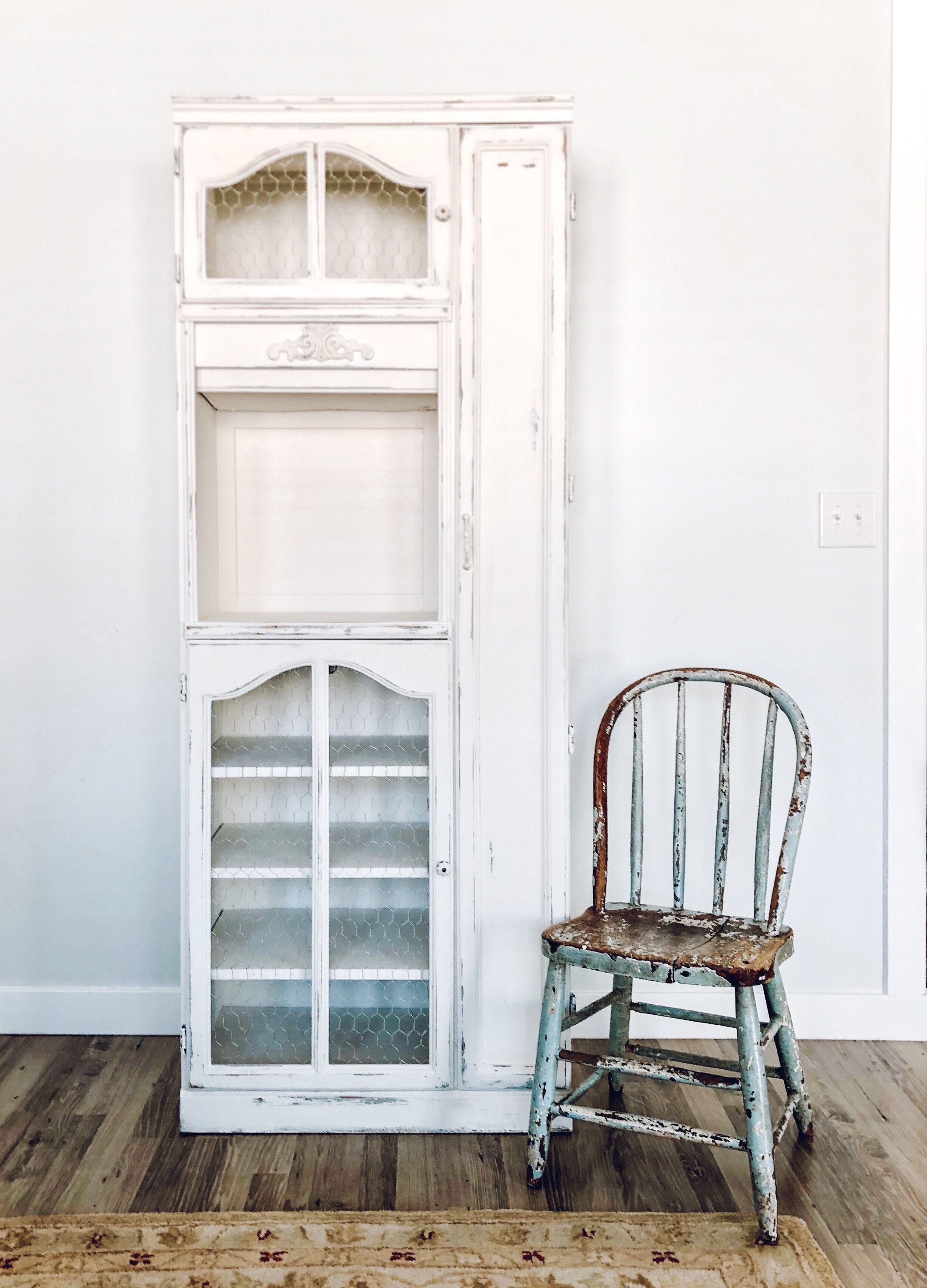 I replaced the glass with chicken wire, fixed the shelves, new knobs, added bead-board over the poorly patched hole, added a sweet little detail on the board, just below the top door, and chalk painted it. Doesn't it look so much better?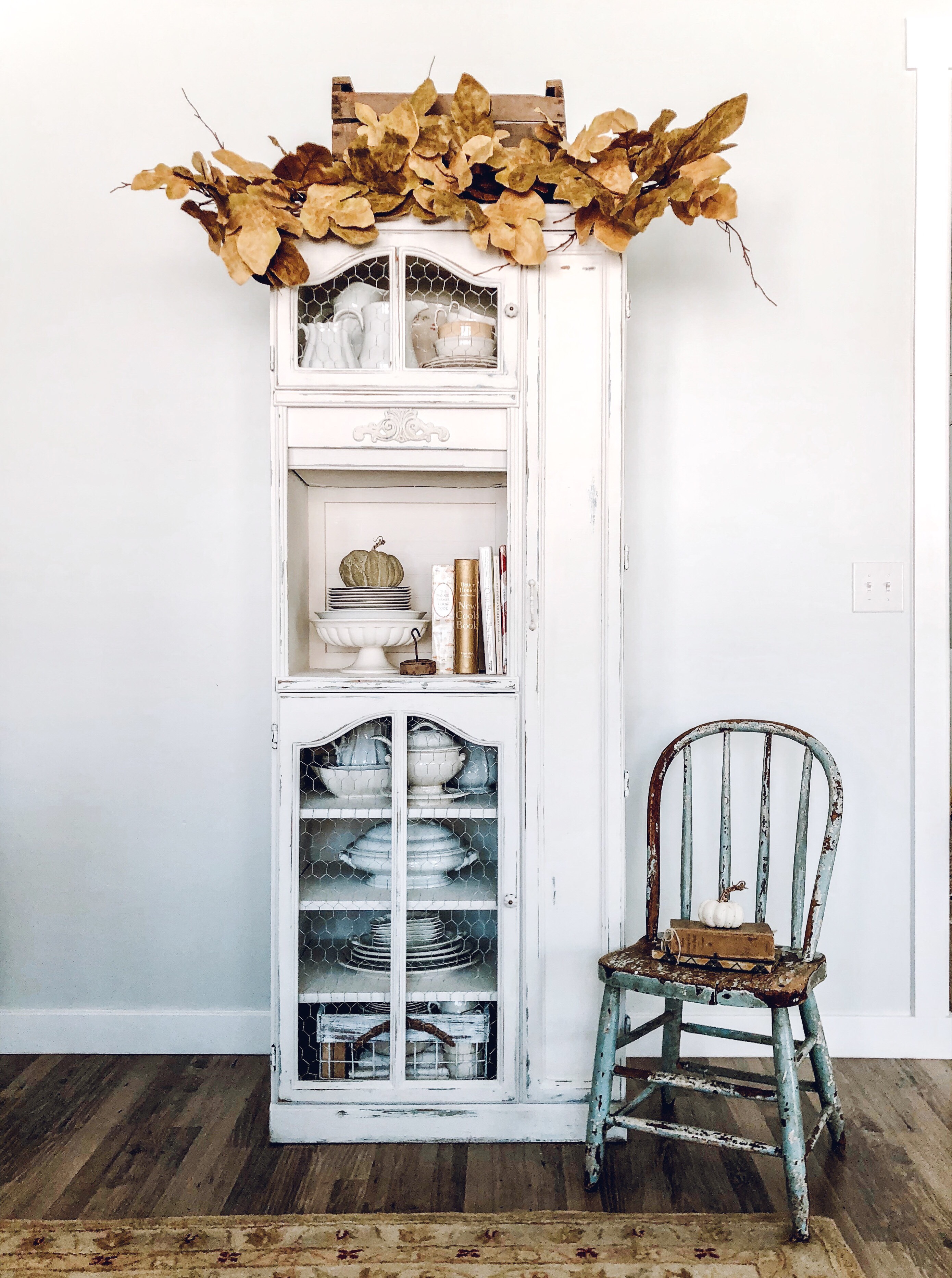 And, of course, I took the time to style it, before listing it. Styling each piece is my favorite part!! And, I think it helps in the selling process sooo much!!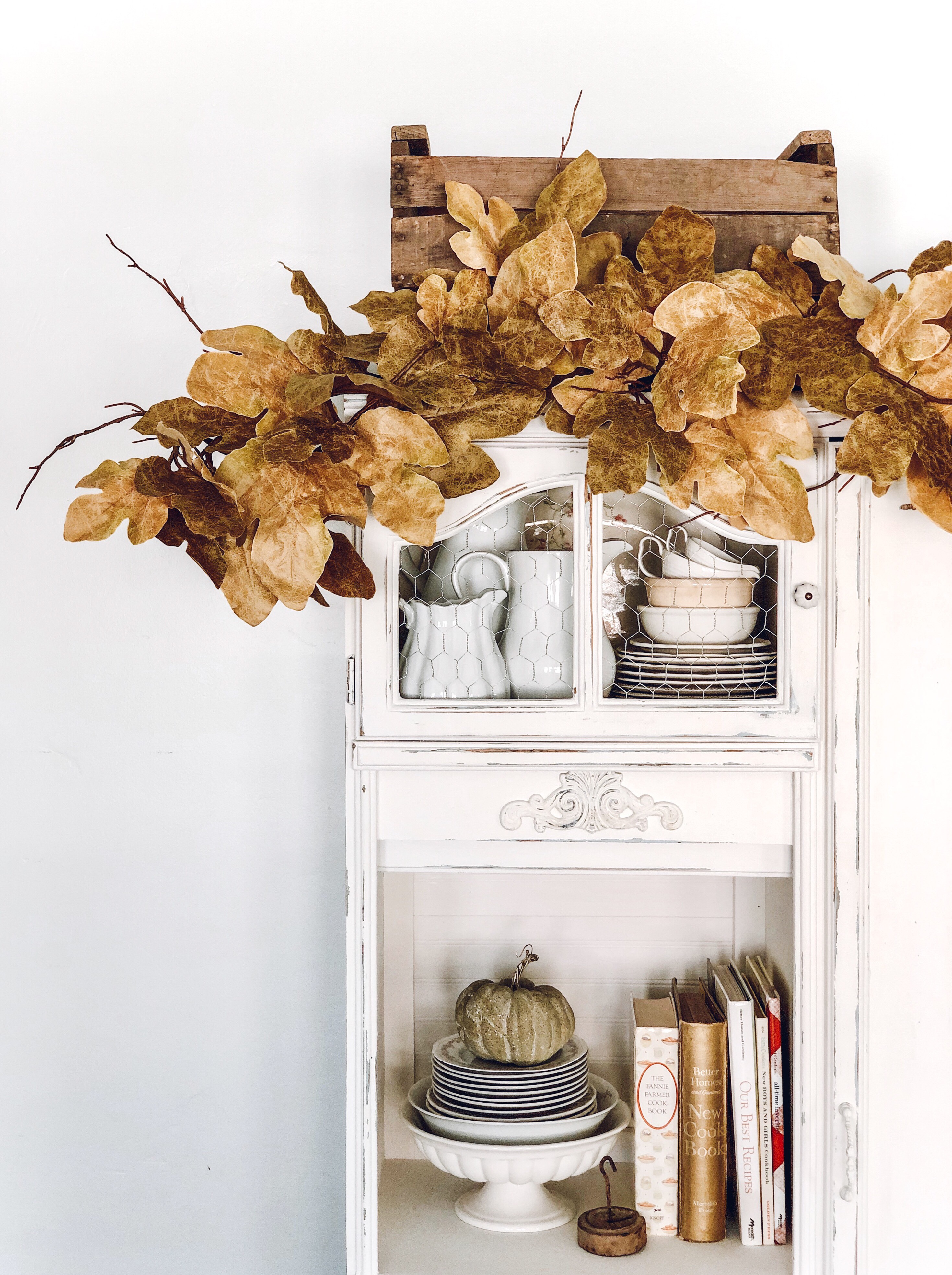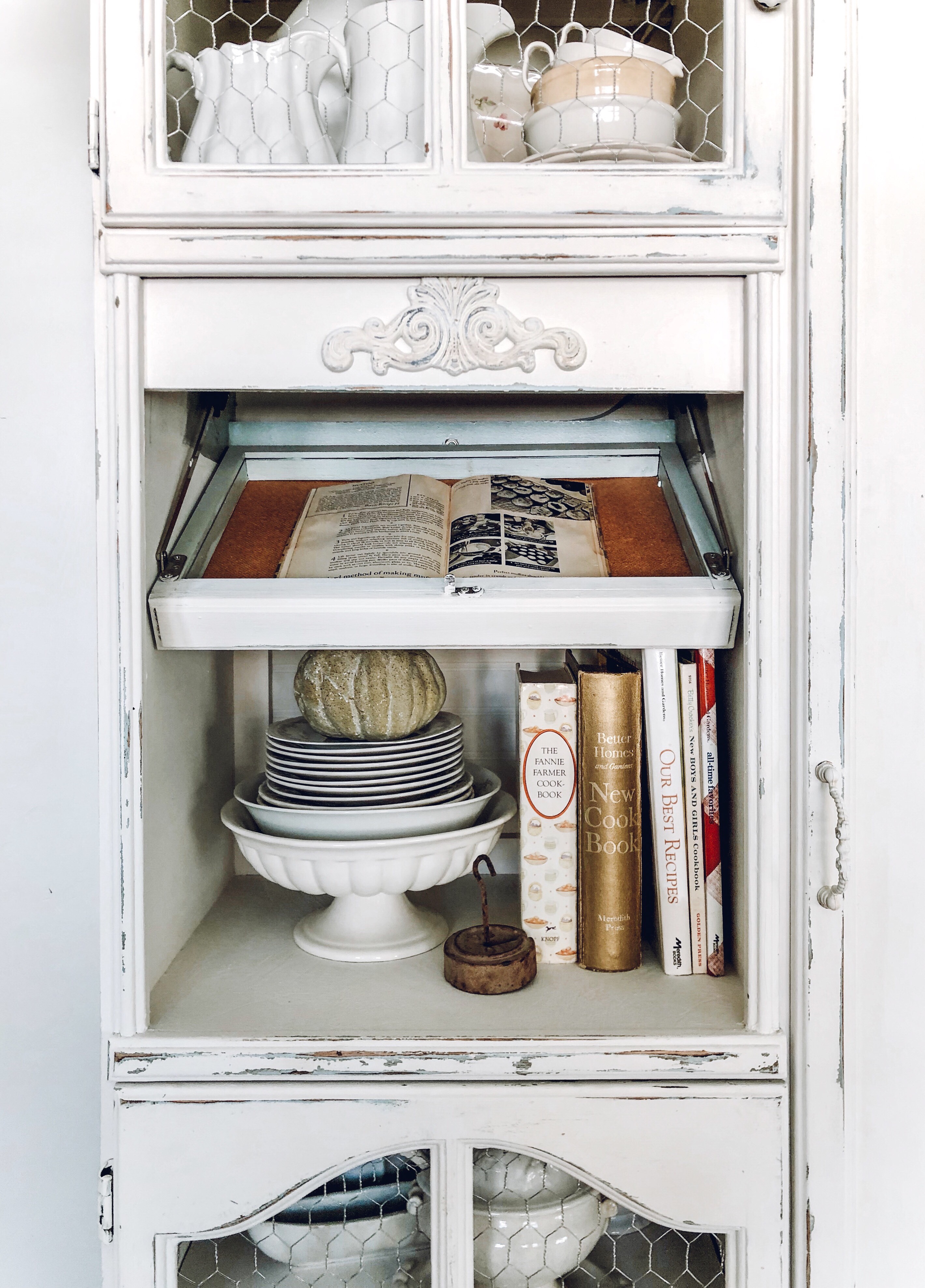 How fun is that little pop down book holder!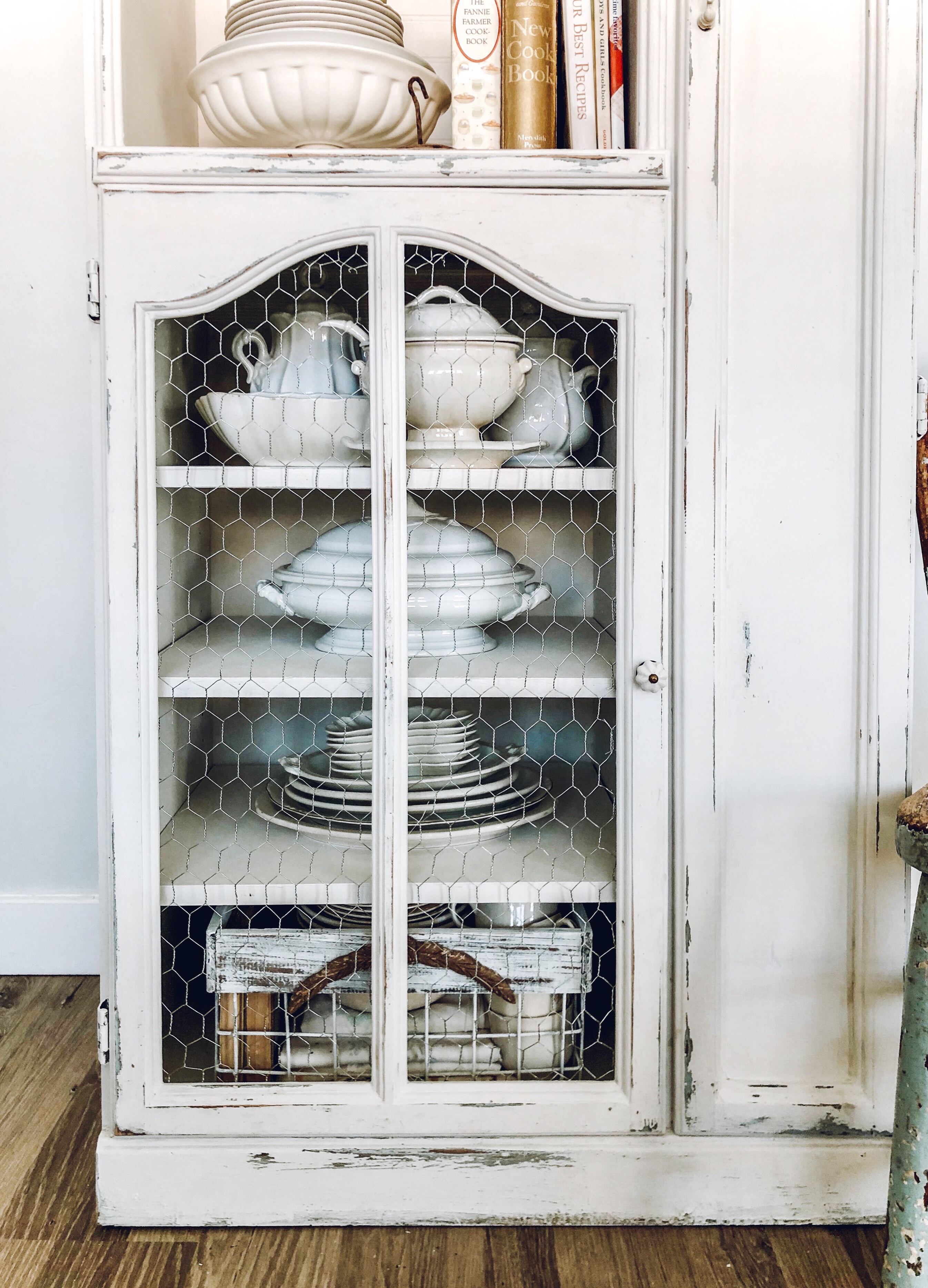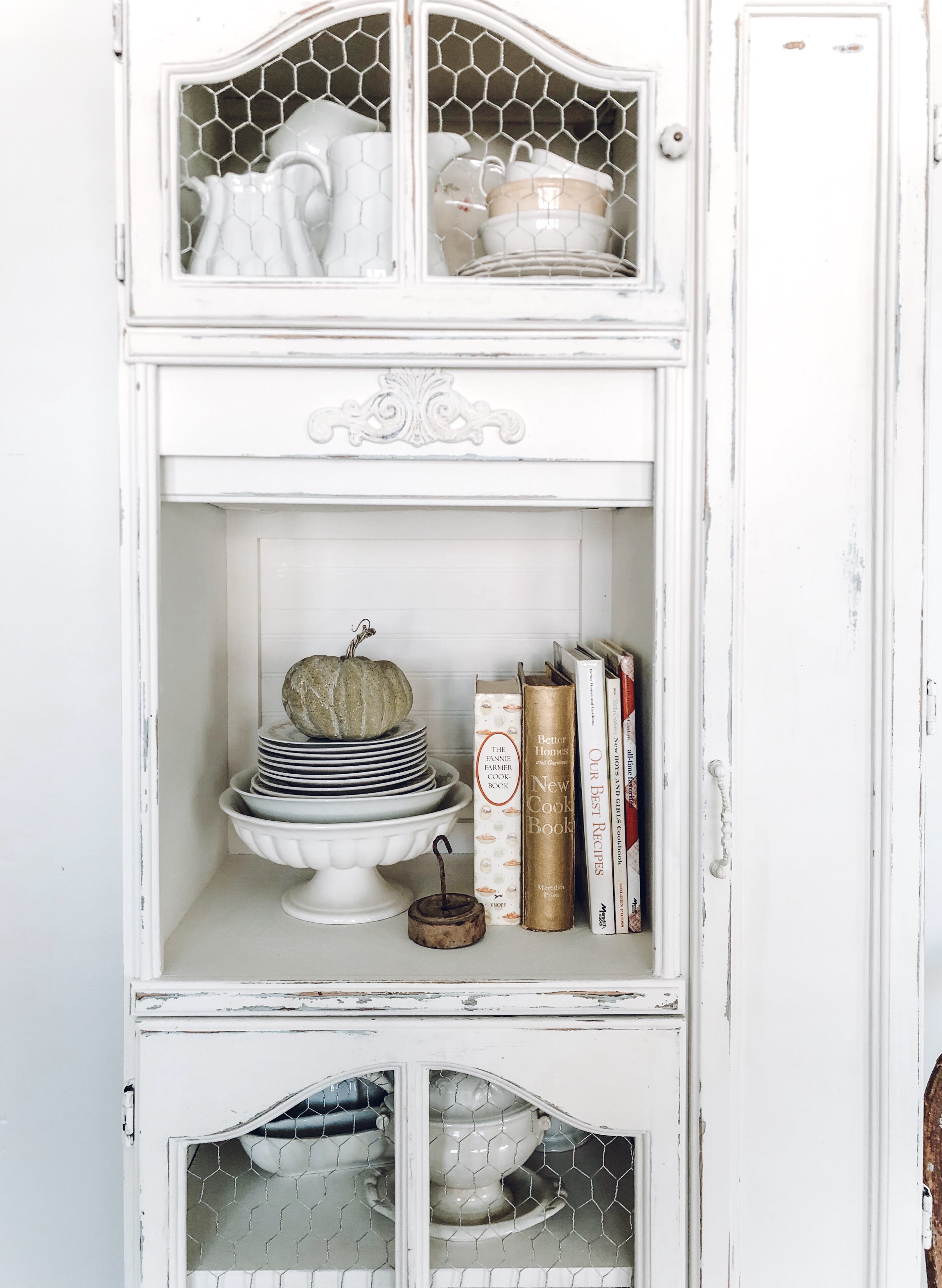 I'm totally loving it, and everyone on the Marketplace loved it too! It sold really fast, to the sweetest lady! It always makes me happy when I know that my pieces are going to a home where they'll be well loved!
And, just because I want to be 100% truthful, and not completely sugar coat the whole selling process….I have had a few not so happy encounters on the Marketplace. While selling this piece in particular. I had well over 50 people that really wanted it. I had people ask me to sell it to them, even though I'd already promised it to someone else. I had people tell me that I wasn't selling it fairly because they wanted to pick it up right then, and the person buying it wasn't coming until the following day. I had people offer me significantly more money if I would sell it to them instead….all of this behavior is so completely off putting to me! I have been in a position before where I REALLY wanted something on the marketplace, it was promised to me, and then on the way to pick it up, they sold it to someone else. It made me feel really bad! I have promised myself that I would NEVER do that to anyone!
Thank you so much for visiting LeCultivateur!!! I so appreciate YOU taking the time to read my blog, and for leaving such sweet comments!! Y'all are the best, and make blogging so much fun!!
Hope y'all have a wonderful day!!
~Emily
P.S. Don't forget to enter my giveaway for September! Just click on the graphic below for entry details…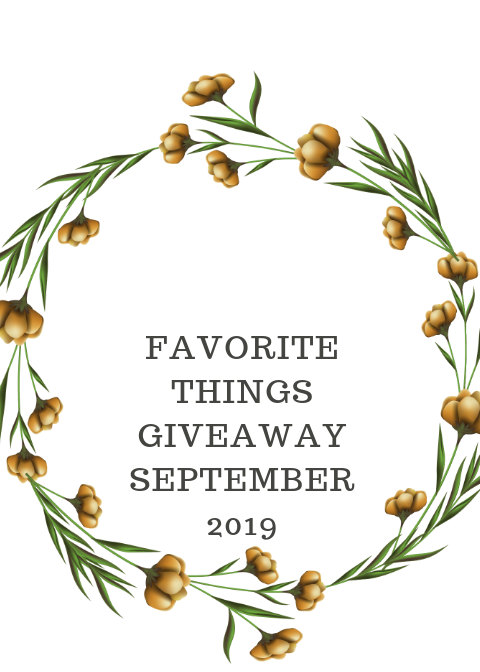 Check out where I have linked this project…. Blog link list