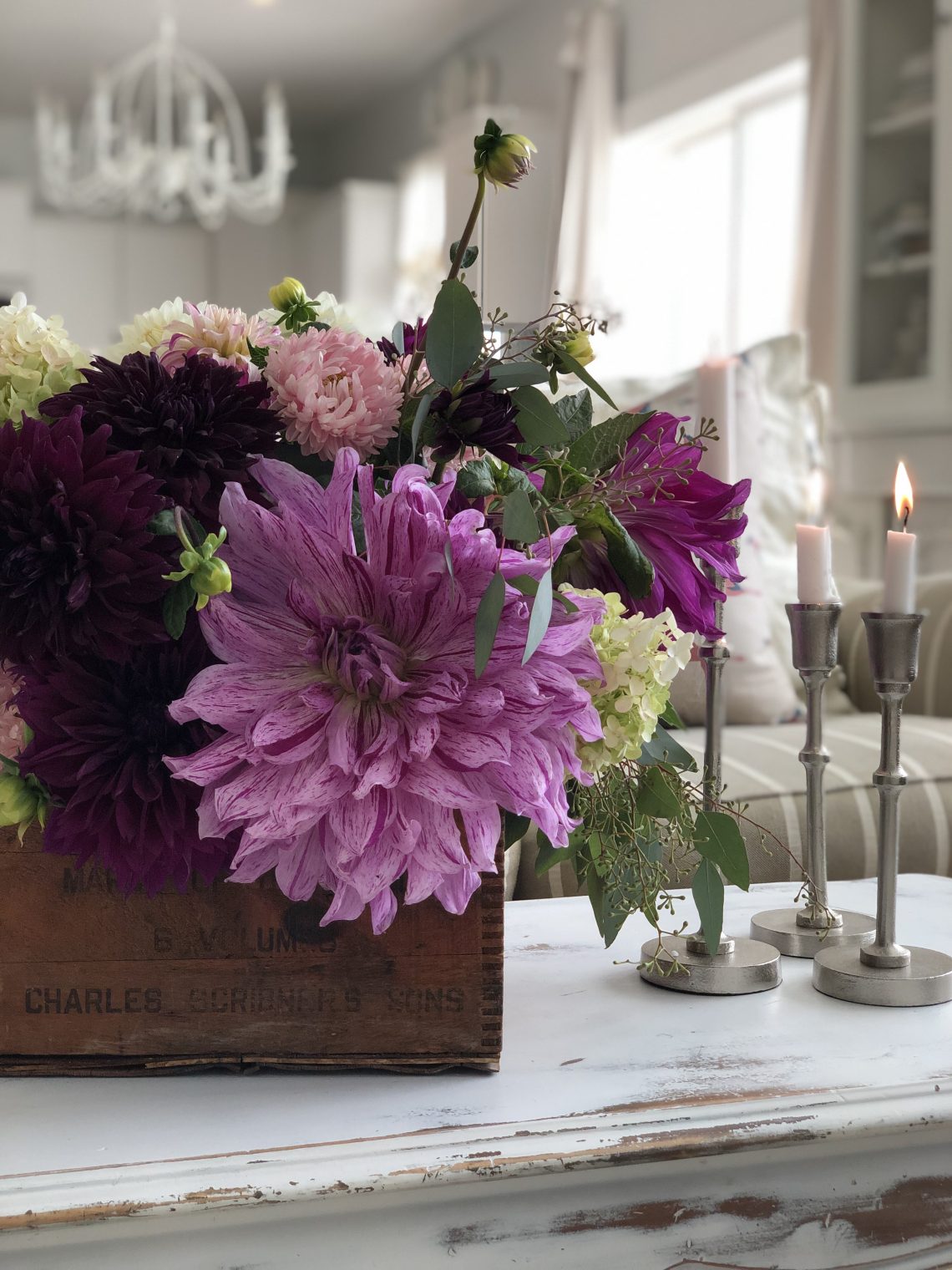 Happy Thursday, sweet friends! How's your week going? My week is flying by! Probably because I've been so busy! I have been working on something that I am sooo excited about! Remember a little while back, I sold this desk…
And, I used the money to buy a bed frame. A bed frame that I have been dreaming about for years, and finally found! It's getting so close to being finished, but it's not done yet, so I'll just give you a little sneak peak!
Here she is, pre-paint….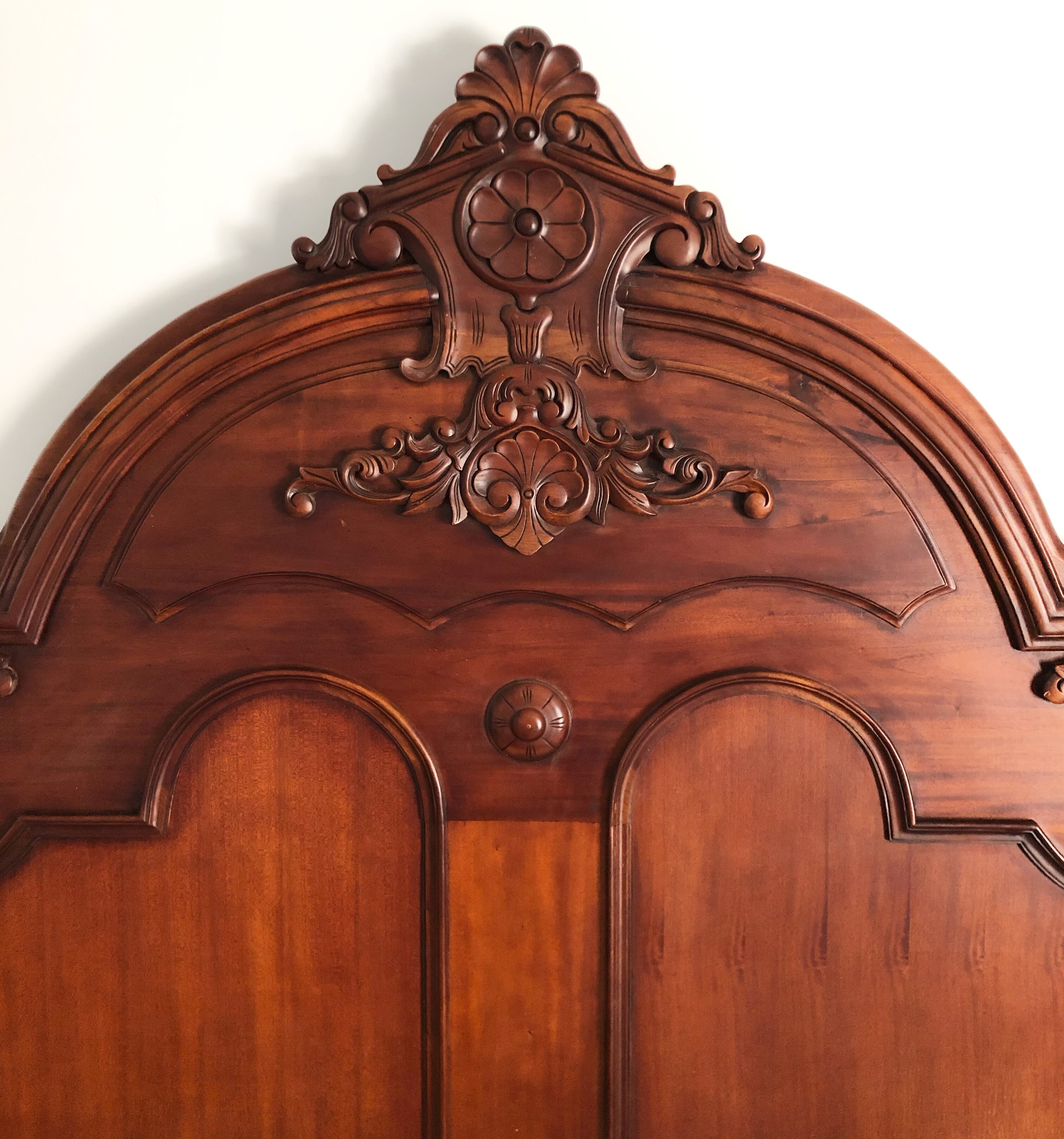 Isn't she stunning!! Look at those details! I really went back and forth between painting the bed, and leaving it as is. I know that some might view it as a huge mistake to paint such a beautiful antique piece, but I knew I would love it even more in a soft white coat of paint, and ever so slightly distressed…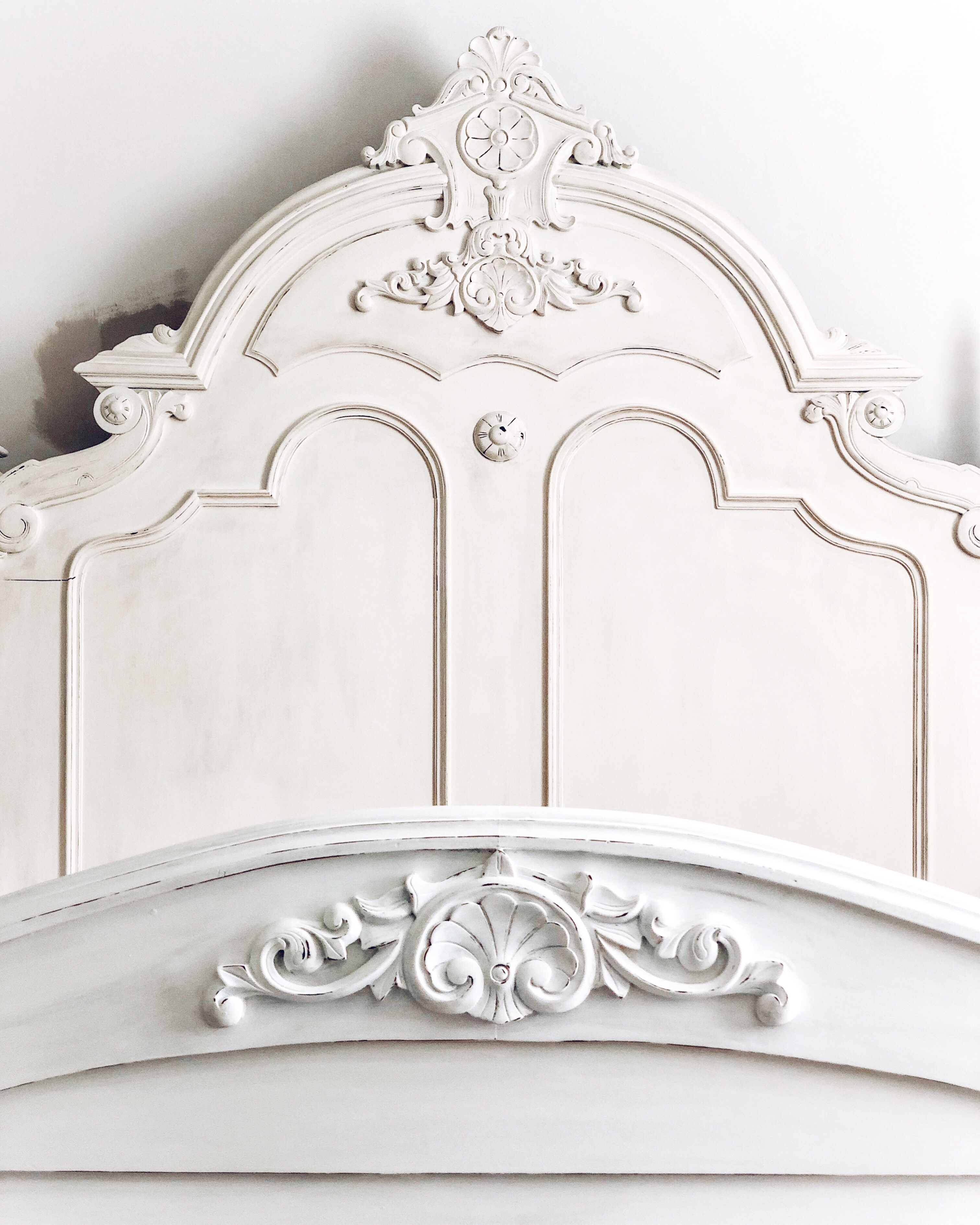 Don't mind the two swatches of paint on the wall behind the bed…I'm getting ready to paint the walls. The color that I have chosen for the walls is called "Cornforth" by Farrow and Ball. Here is what the color looks like…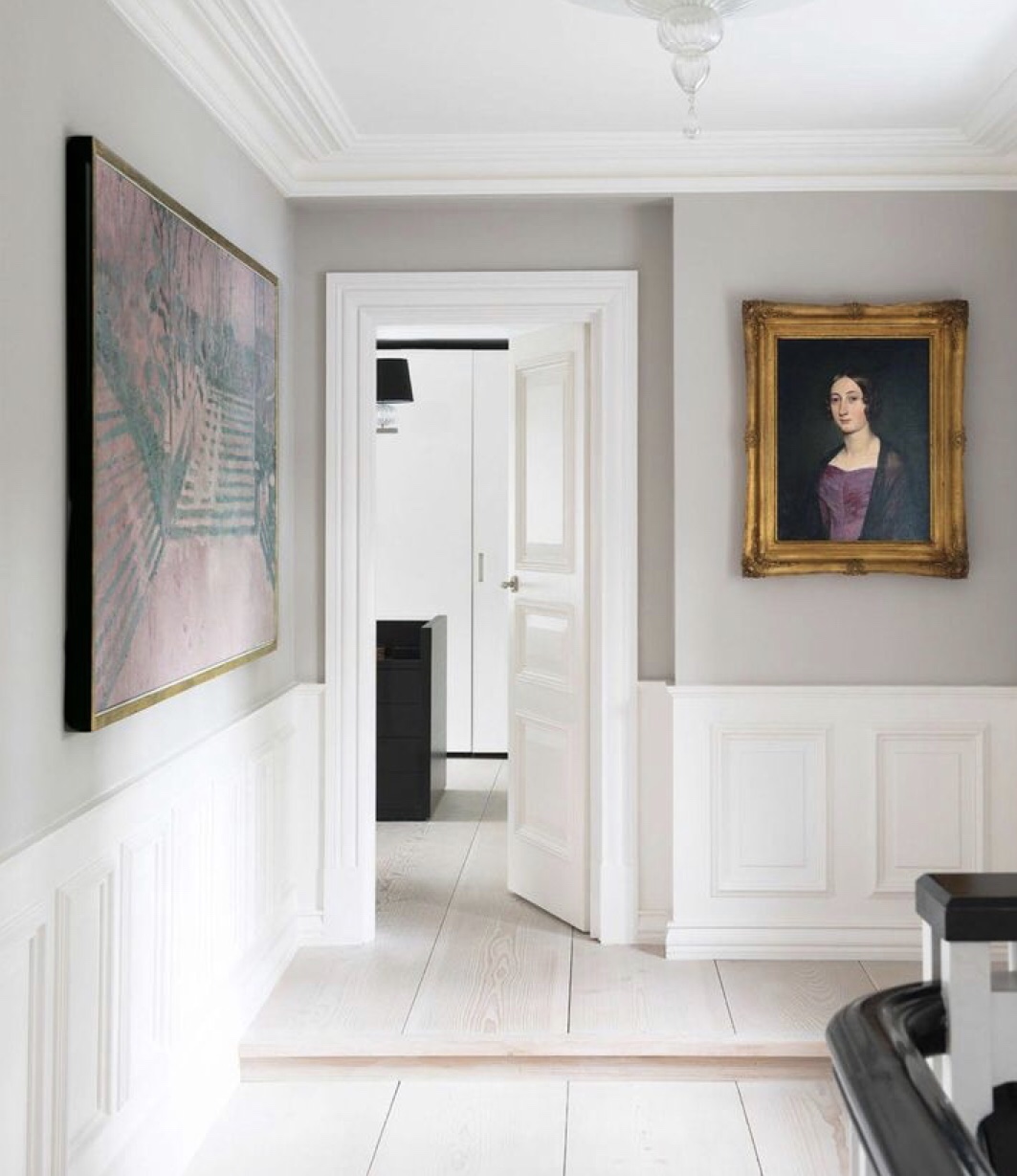 It's a soft gray, with a slight purple undertone. I can't wait to see how it looks!
And, now let's get our flower arranging on!! I always get so many questions and lots of sweet compliments about my flower arrangements, so I thought I'd quickly show you a few things that I like to do when arranging flowers. For all of you floral arranging masters, I'm sure you'd cringe seeing how I arrange my flowers, but I'm just an amateur trying to teach myself and do what looks appealing to me. Playing with flowers makes my heart so happy!
For this arrangement, I started with a wooden box, and several glass containers full of warm water…
For my arrangements, I usually like to showcase one specific flower, and have a few other varieties to help showcase the star. For this arrangement, dahlias are going to be the star of the show.
I started by taking all of the leaves off of the parts of the stem that will be in the water. It is so important that you make sure that there aren't any leaves in the water! This will help your flowers last longer.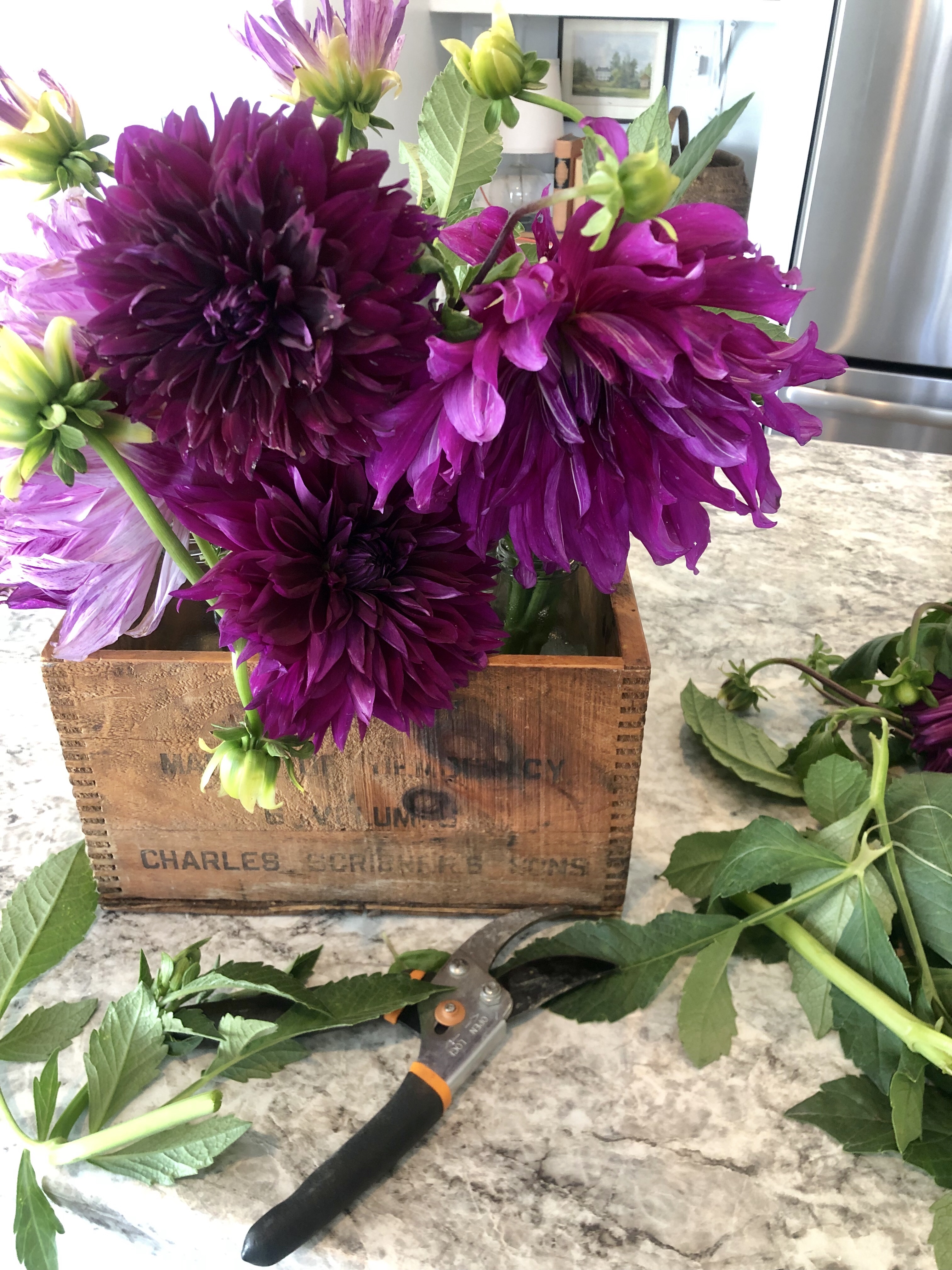 Start placing the flowers in your container(s). I started with my dahlias. A lot of professional floral artists start with their greenery, but I like to add that very last. I think the more you play around with flowers, the better understanding you will have of what works and doesn't work for you. This is just what works for me. As with anything that you put in your home, do what makes YOU happy, no one else's opinion should matter!
After I got all of my dahlias placed in the box, I added a few hydrangeas…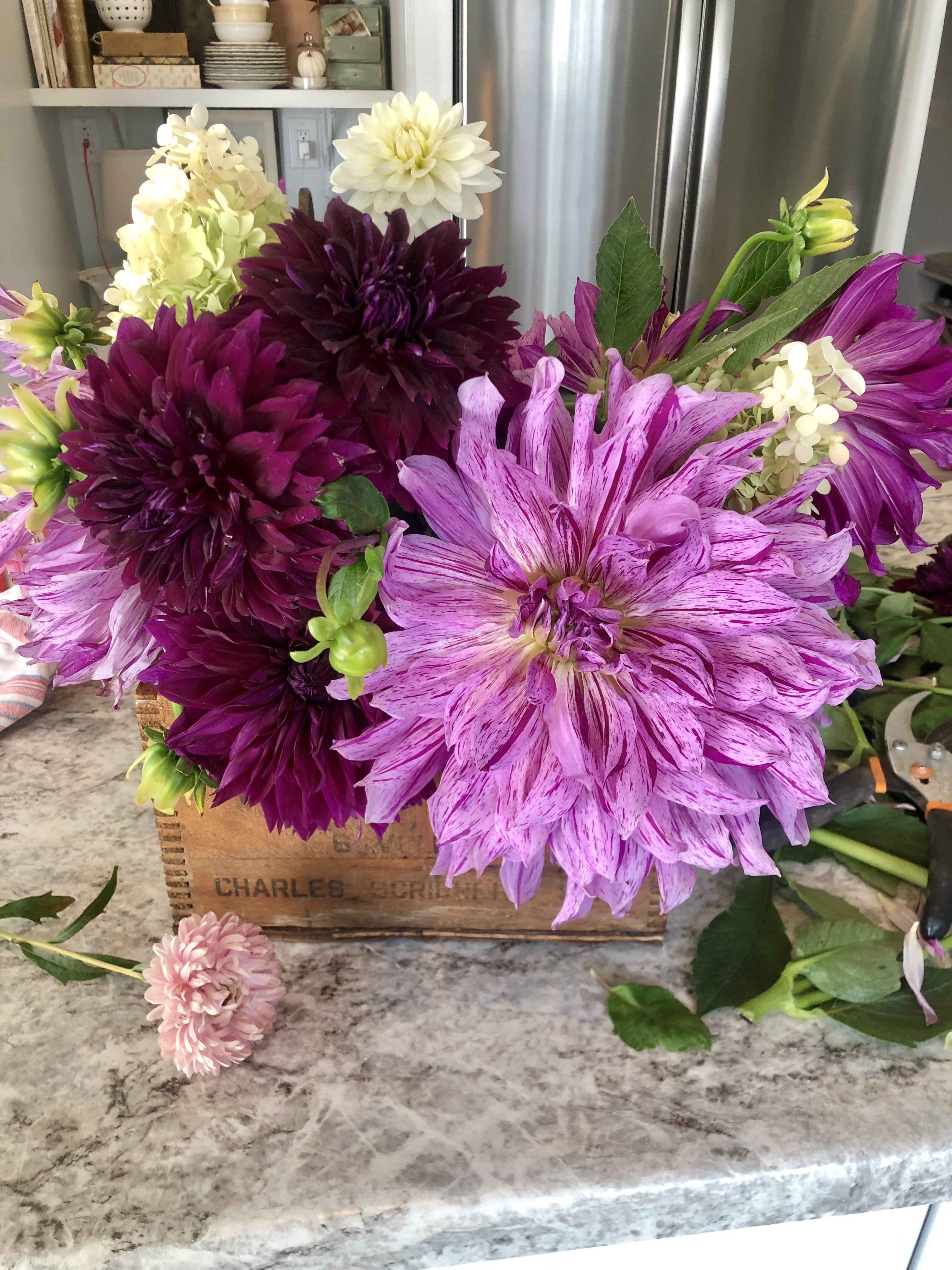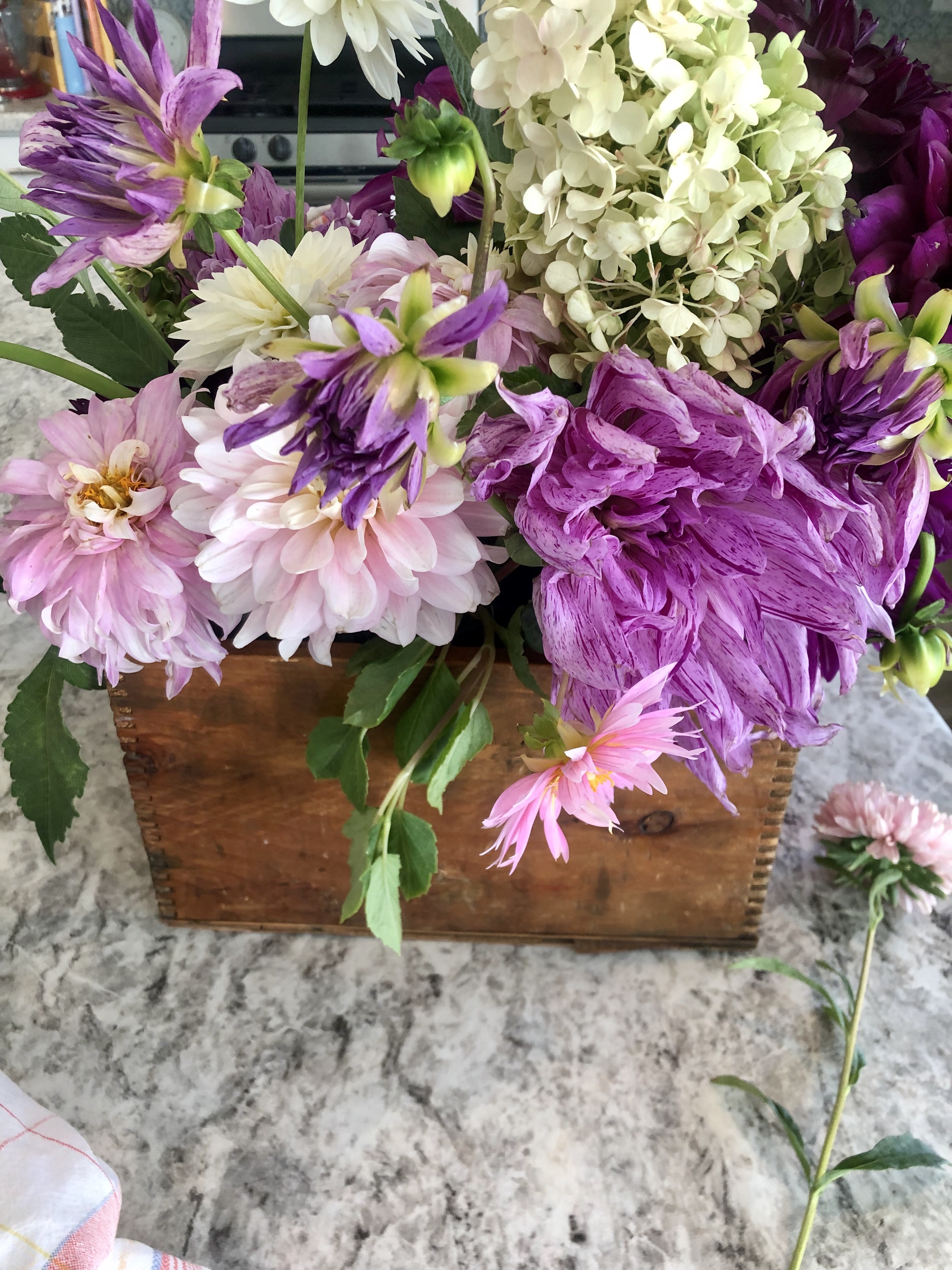 Then added some pink asters…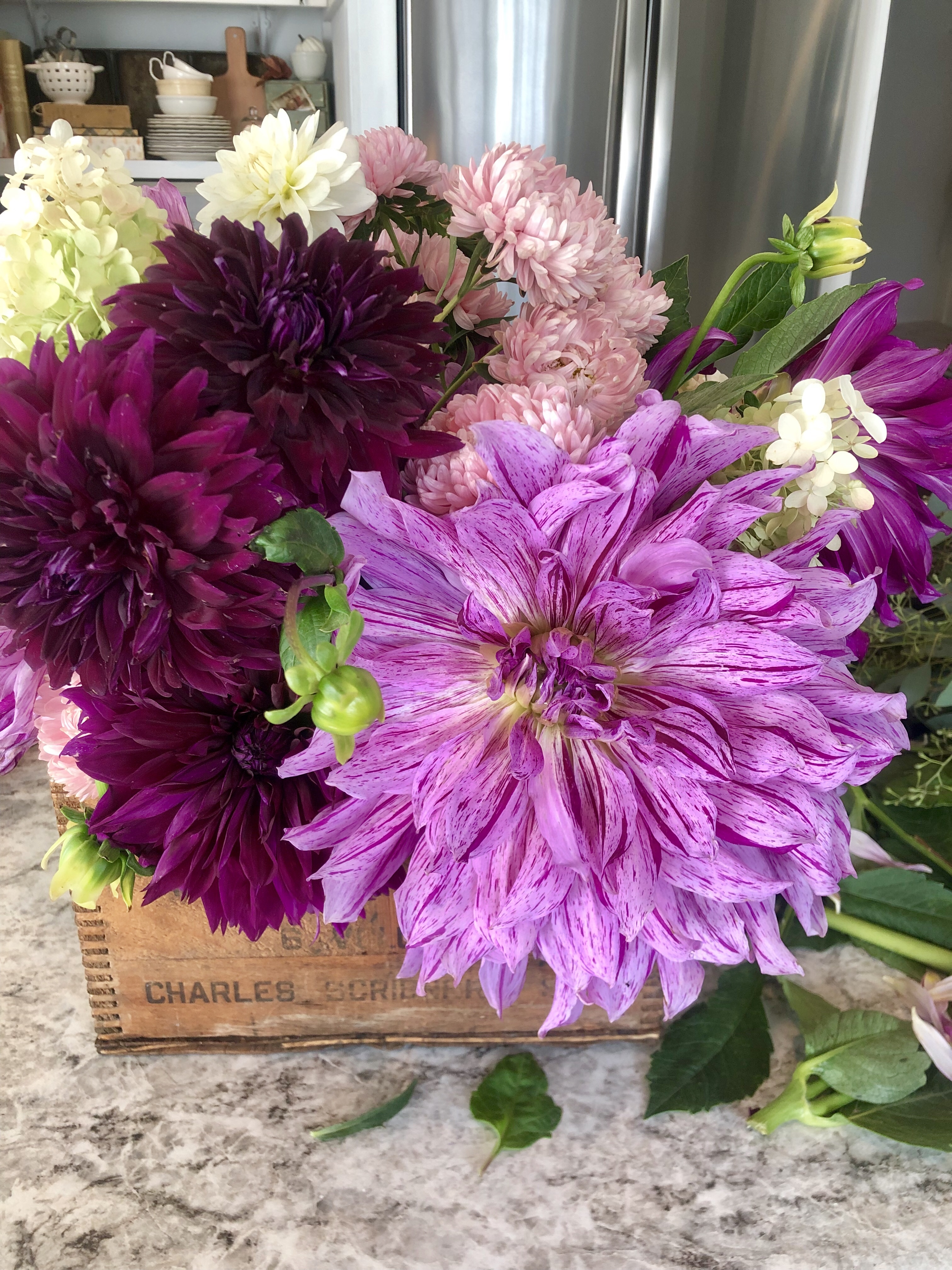 A little seeded eucalyptus for my greenery, and she's done!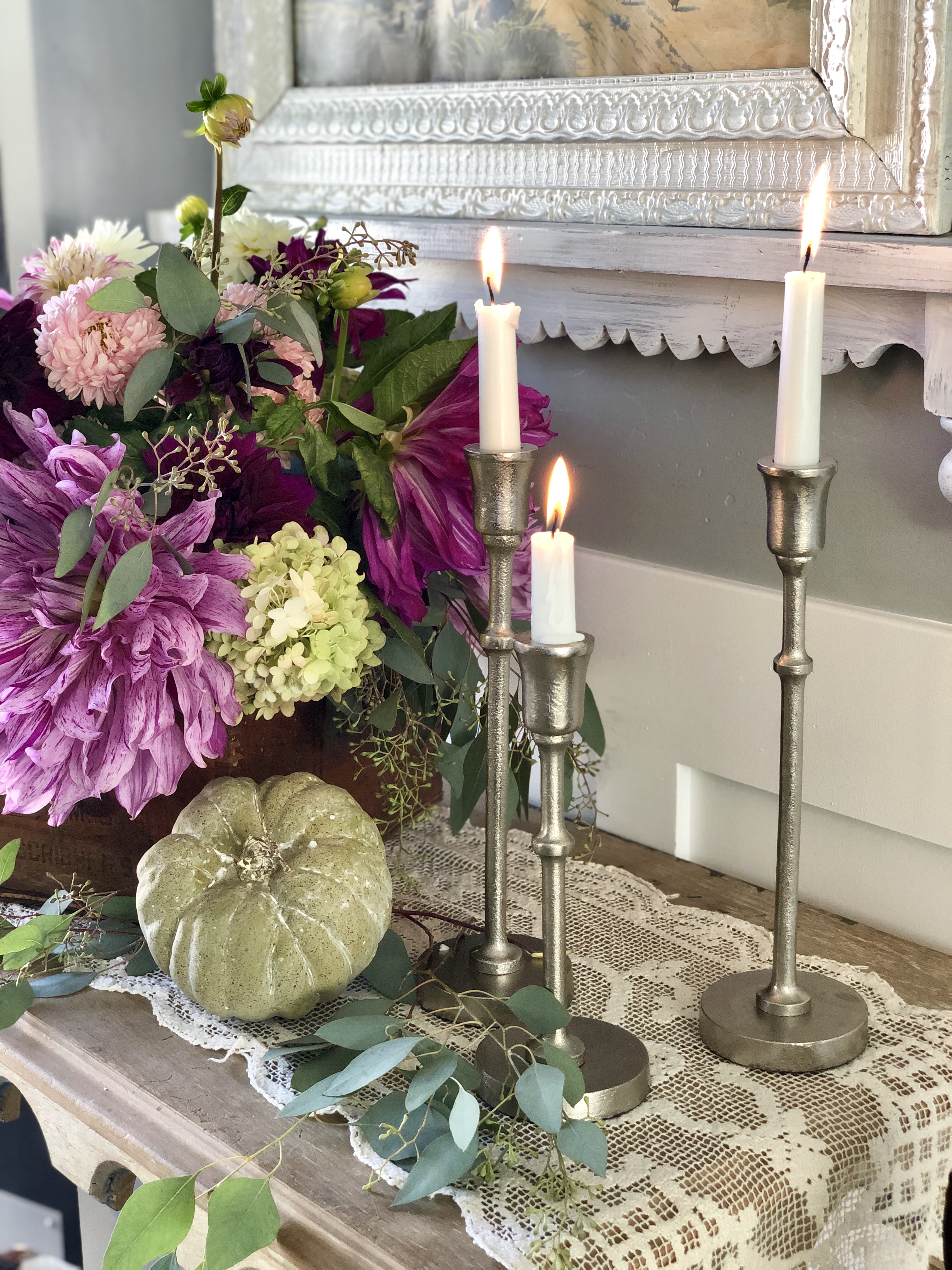 Just like anything else, the more you do it, the better you will be at it!!
And sometimes, the most simple arrangements are my favorite!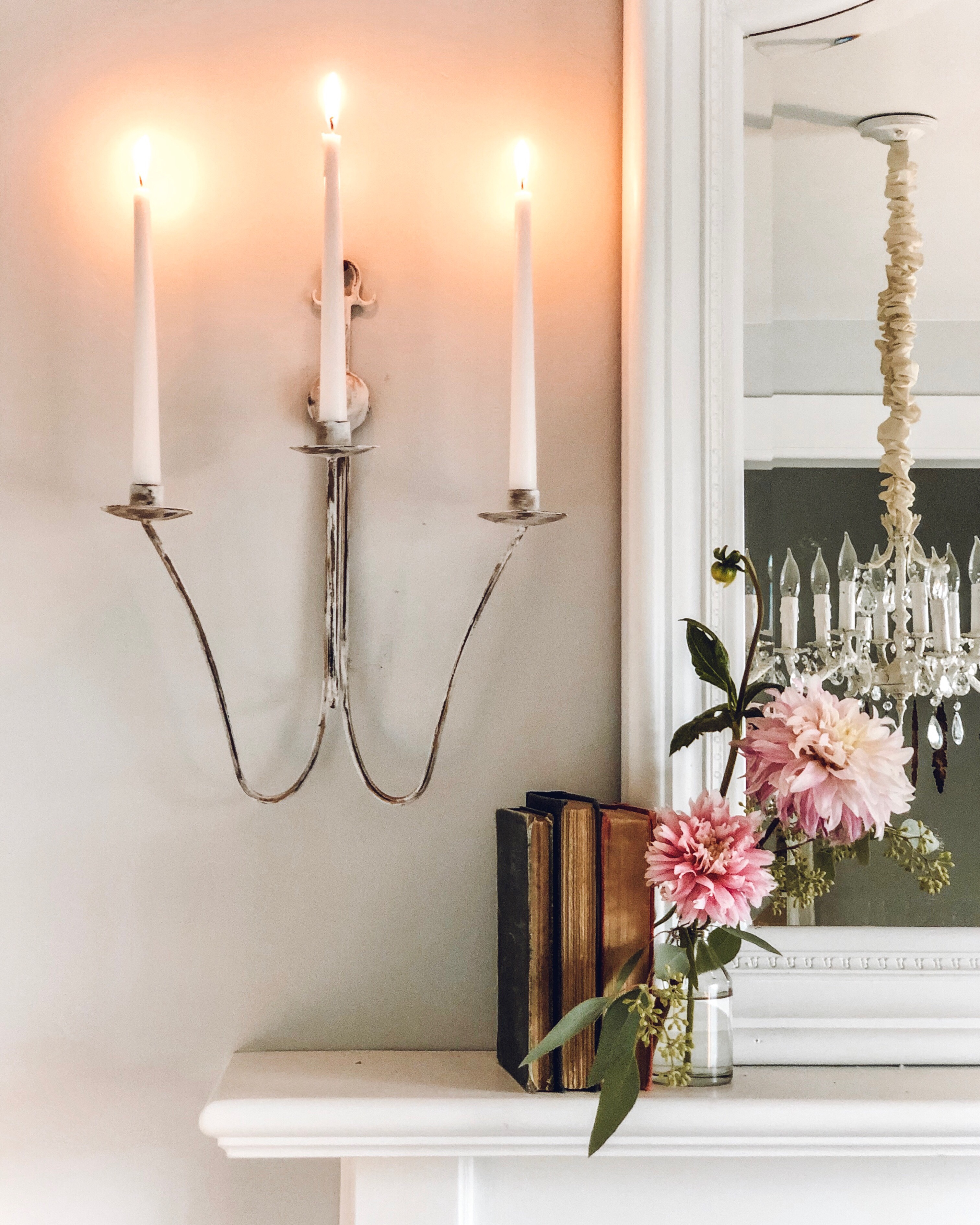 So simple, yet so beautiful!
Hope you have a wonderful day! I'll be outside gathering more flowers for another arrangement!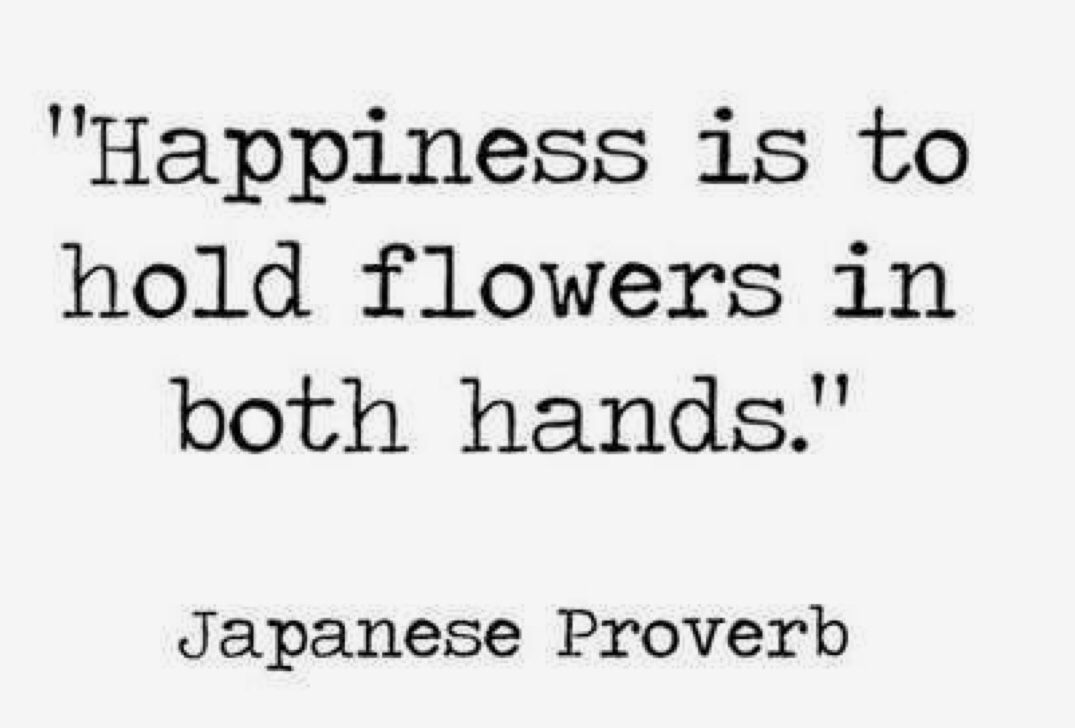 Thank you so much for visiting LeCultivateur!!! I so appreciate YOU taking the time to read my blog, and for leaving such sweet comments!! Y'all are the best, and make blogging so much fun!!
Hope y'all have a wonderful day!!
~Emily
P.S. Don't forget to enter my giveaway for September! Just click on the graphic below for entry details…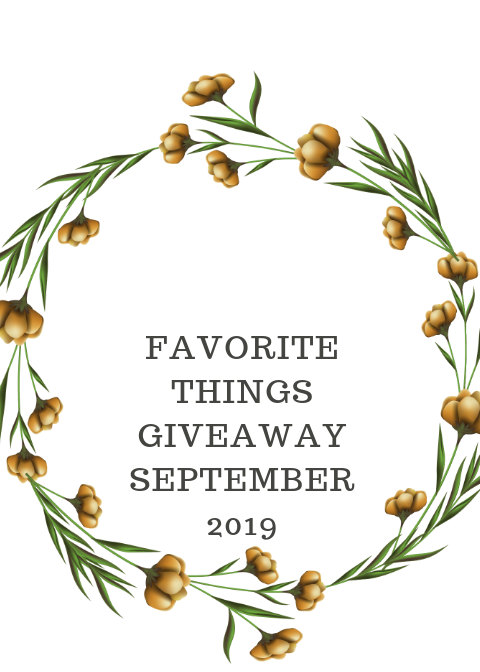 Check out where I have linked this project…. Blog link list