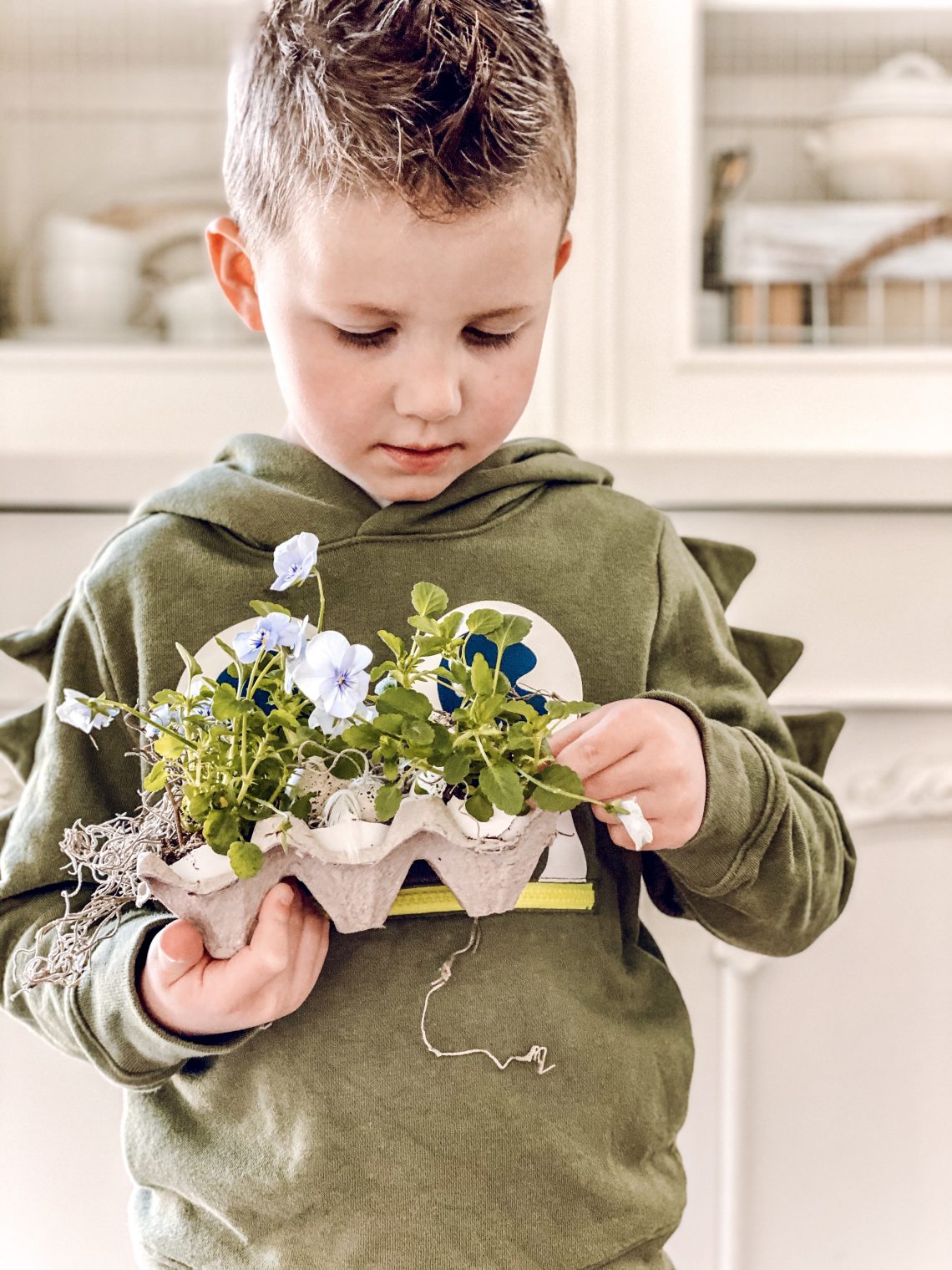 The art of staying at home and surviving "social distancing"
Happy Saturday, friends!! I hope you are well, and having a wonderful weekend!
Today, Tara and I are sharing a few things that we have been doing to survive, and even enjoy, being home during this crazy time. Just because we are all socially distancing, doesn't mean that we have to be on complete lock down, and feel like prisoners. Find something that you can do, with the current circumstances, that will bring you joy, and take full advantage of it, everyday! For my littles and I, it is getting outside, enjoying nature, and being creative! Here are a few things that we've been up to….
Today, we spent the morning planting little seedlings inside eggshells, and talking about the lifecycle of a plant.
Start with clean, dry eggshells, soil, and plants or seeds…
We cut the egg crate apart to hold our eggs…
We planted some sweet little violas in the eggshells…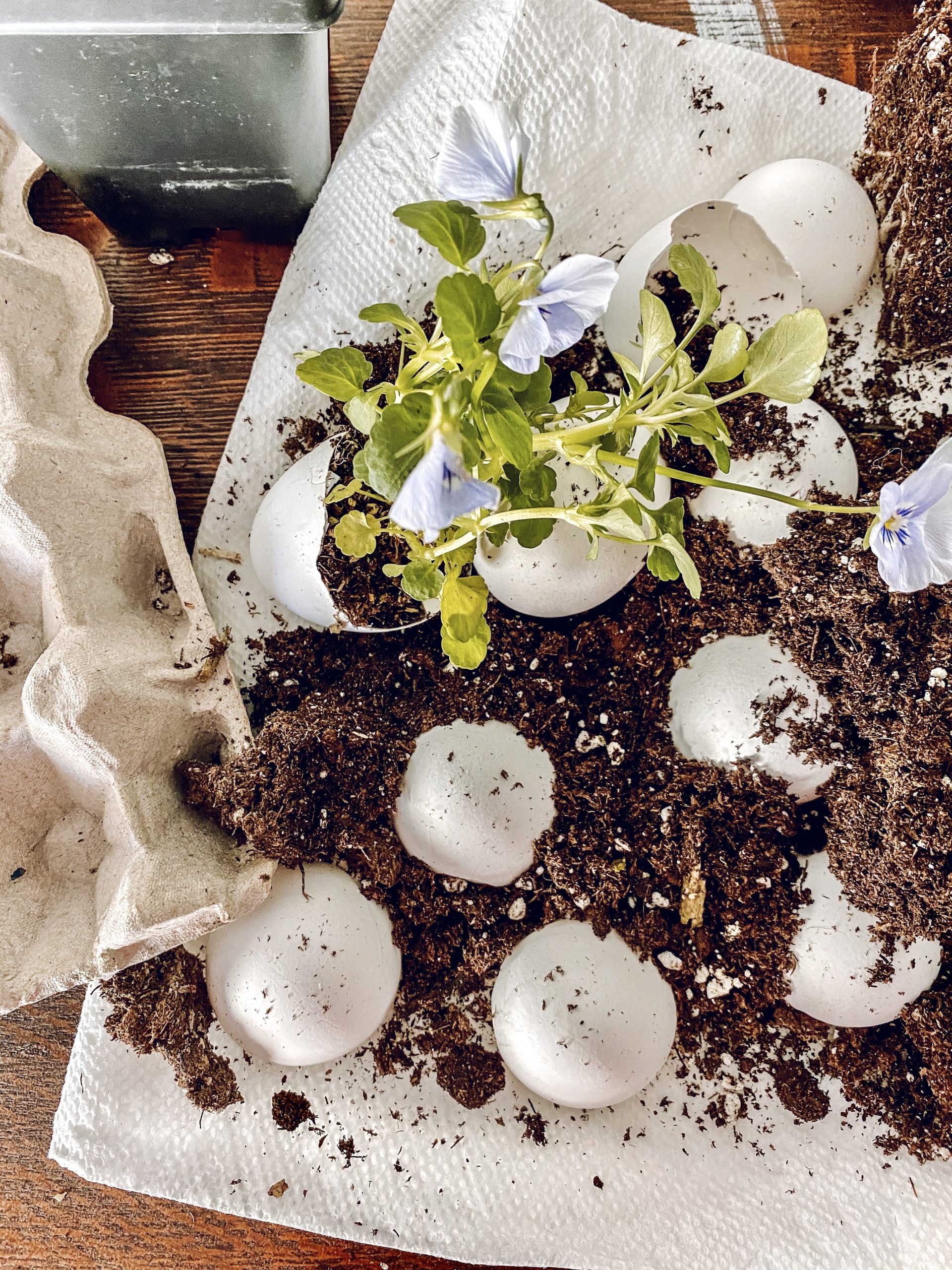 And added a few faux eggs, feathers, moss, etc.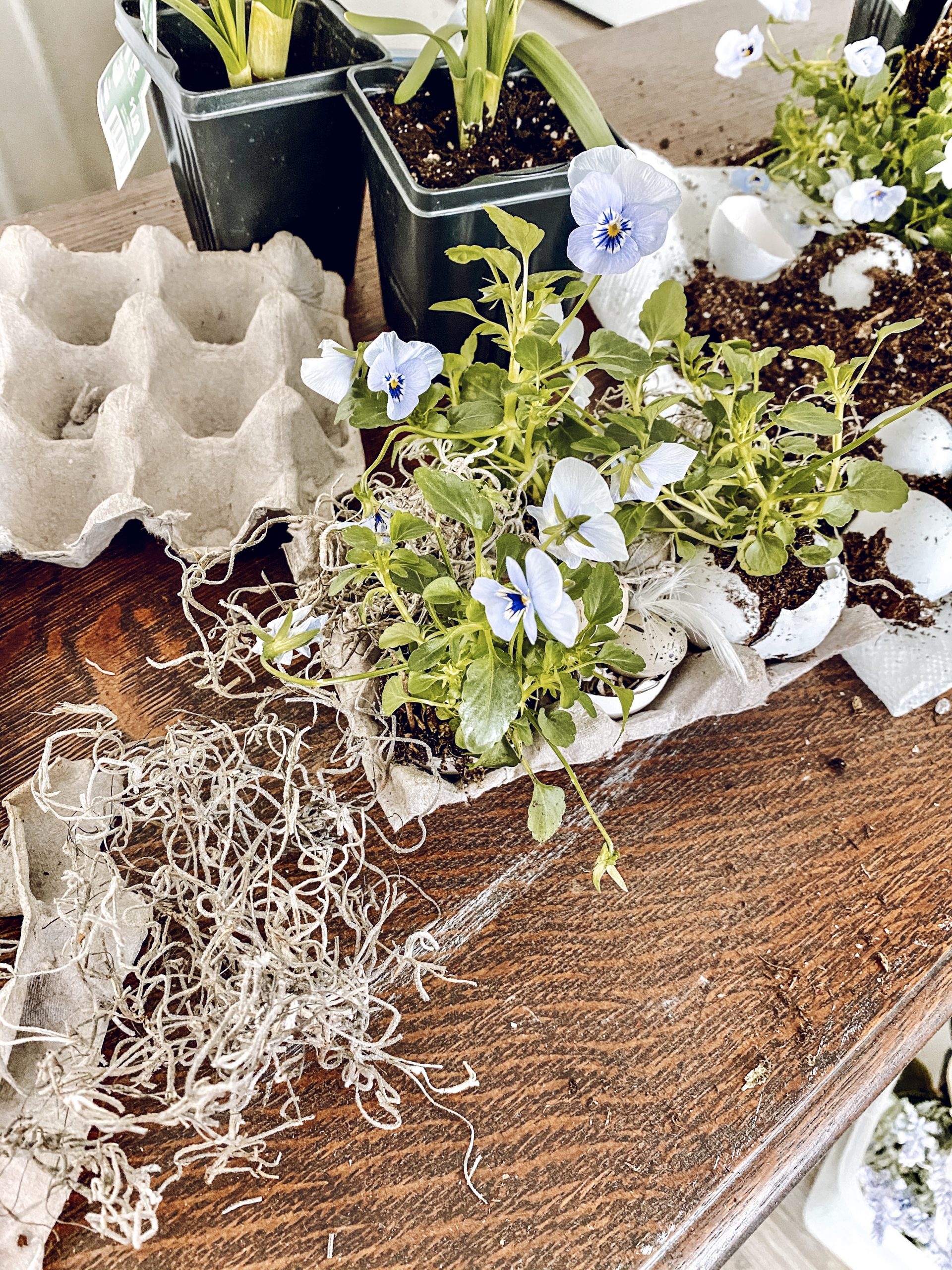 It was a fun project, perfect for anyone!
If you don't have plants to use, you could always order seeds online, or check to see if your local greenhouses are still open. While I completely agree that we do need to be socially distancing, I also think it is so important to support small businesses during this time.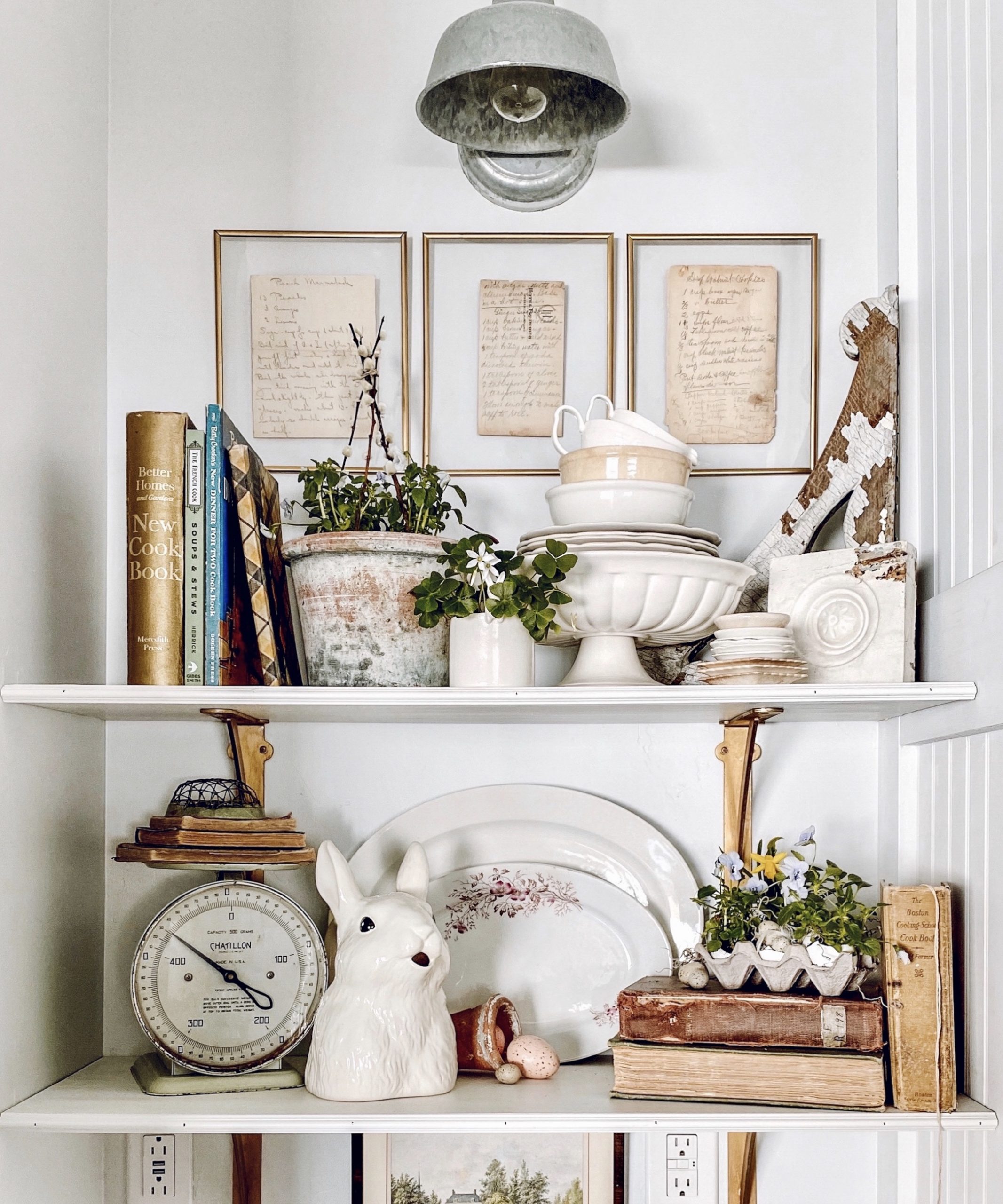 Another idea, making sugar eggs. I shared these the other day. They are easy to make, and just require sugar and water to construct. So fun and so easy! Click HERE for instructions on how I made these eggs.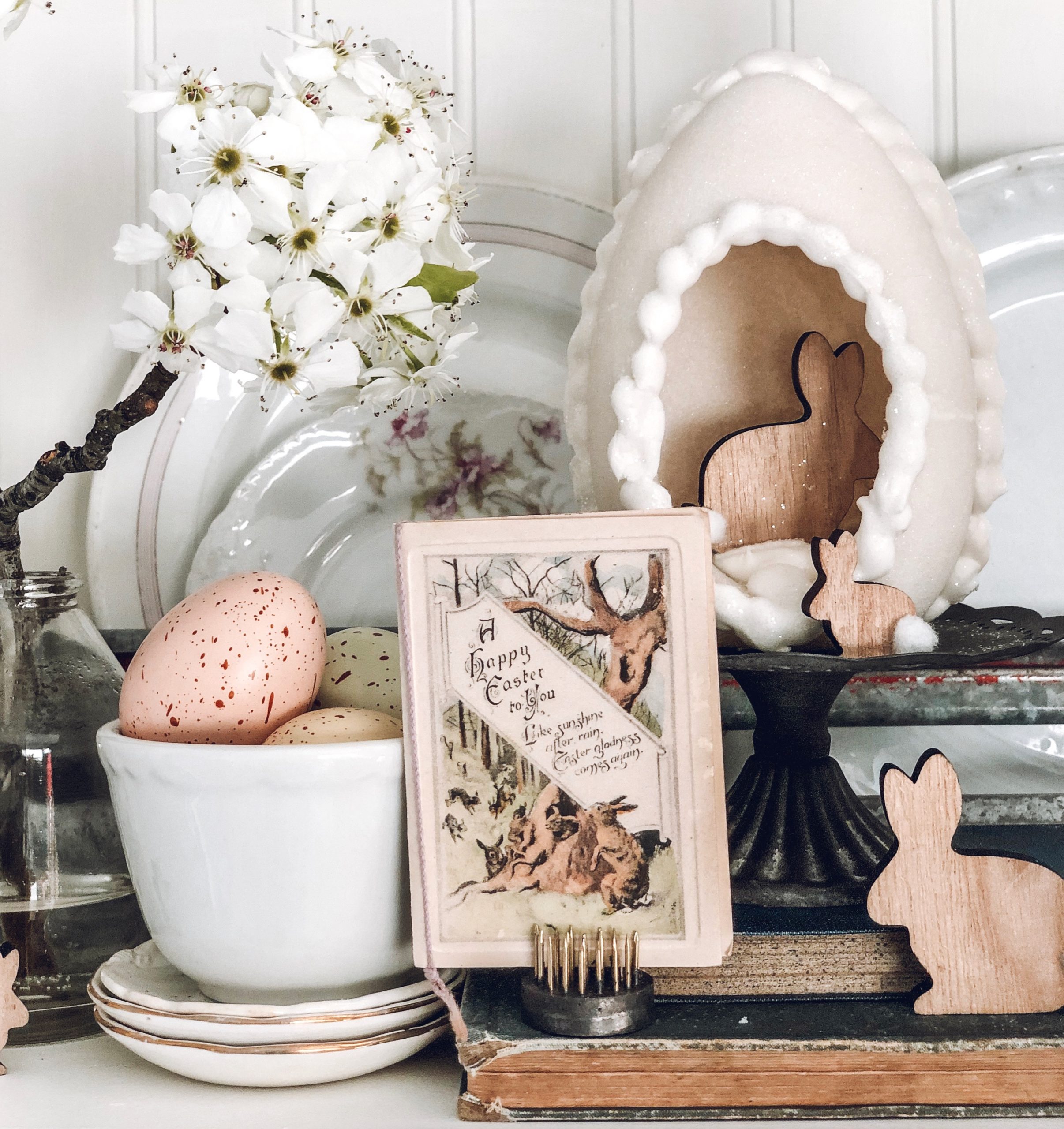 Something else that we love to do, is go on nature walks. On a nature walk, gather little twigs, leaves, flowers, etc. to create a bird nest, like this one, that my boys and I made…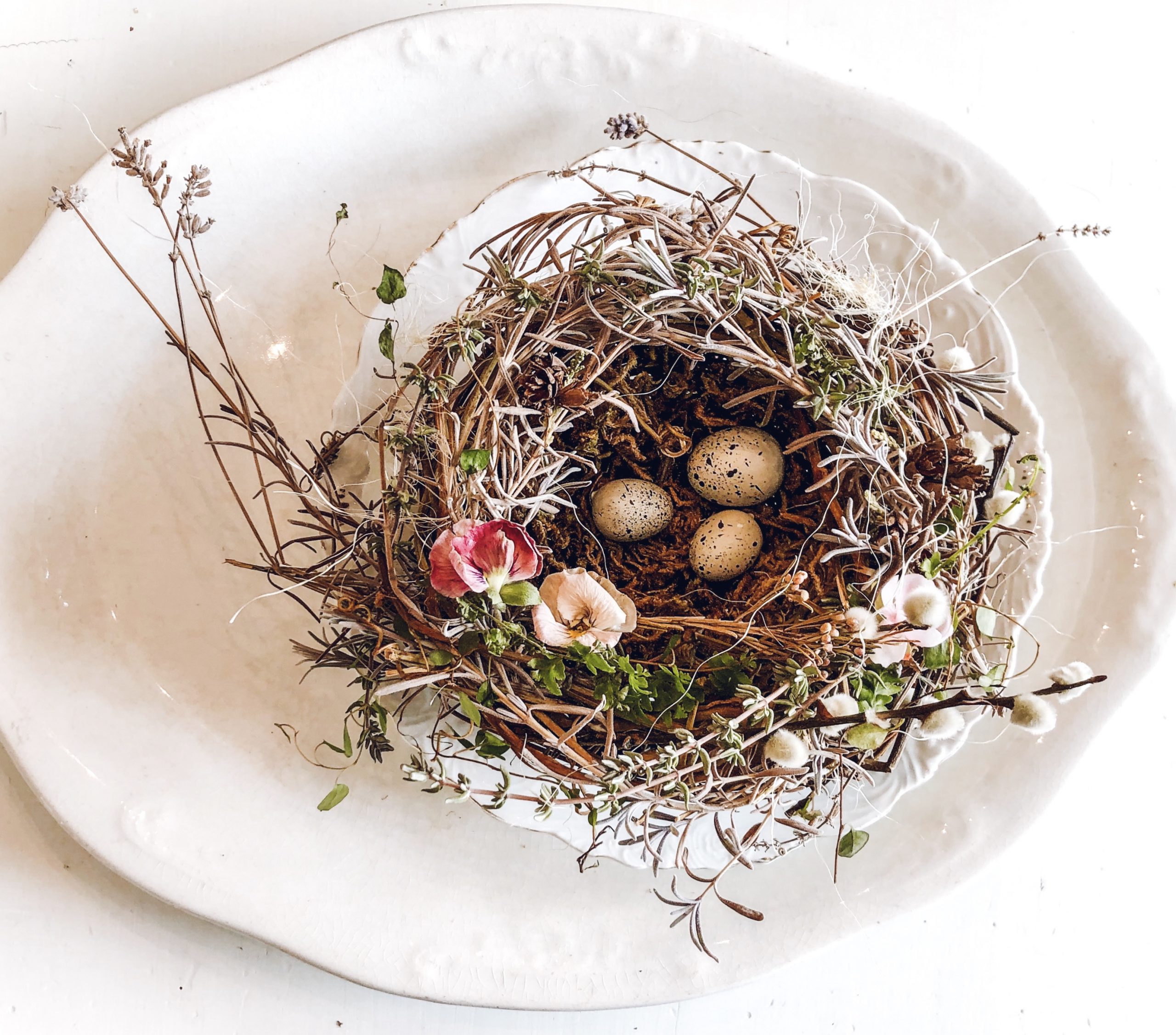 Click HERE to see how we created this sweet bird nest.
While, I think it is so important to find ways to entertain and teach our children, especially during this time, I also this it is SO important to feed our souls. Projects always make my heart happy! I love working towards creating a home that feels warm, cozy, and beautiful. So while my littles play, watch a movie, or read a book, I work on projects.
I have had a piece of furniture in my garage for a while now, and I want to use for my kitchen island. The other day, while my boys were having quiet time, I decided it was THE day that I was going to take my kitchen island out…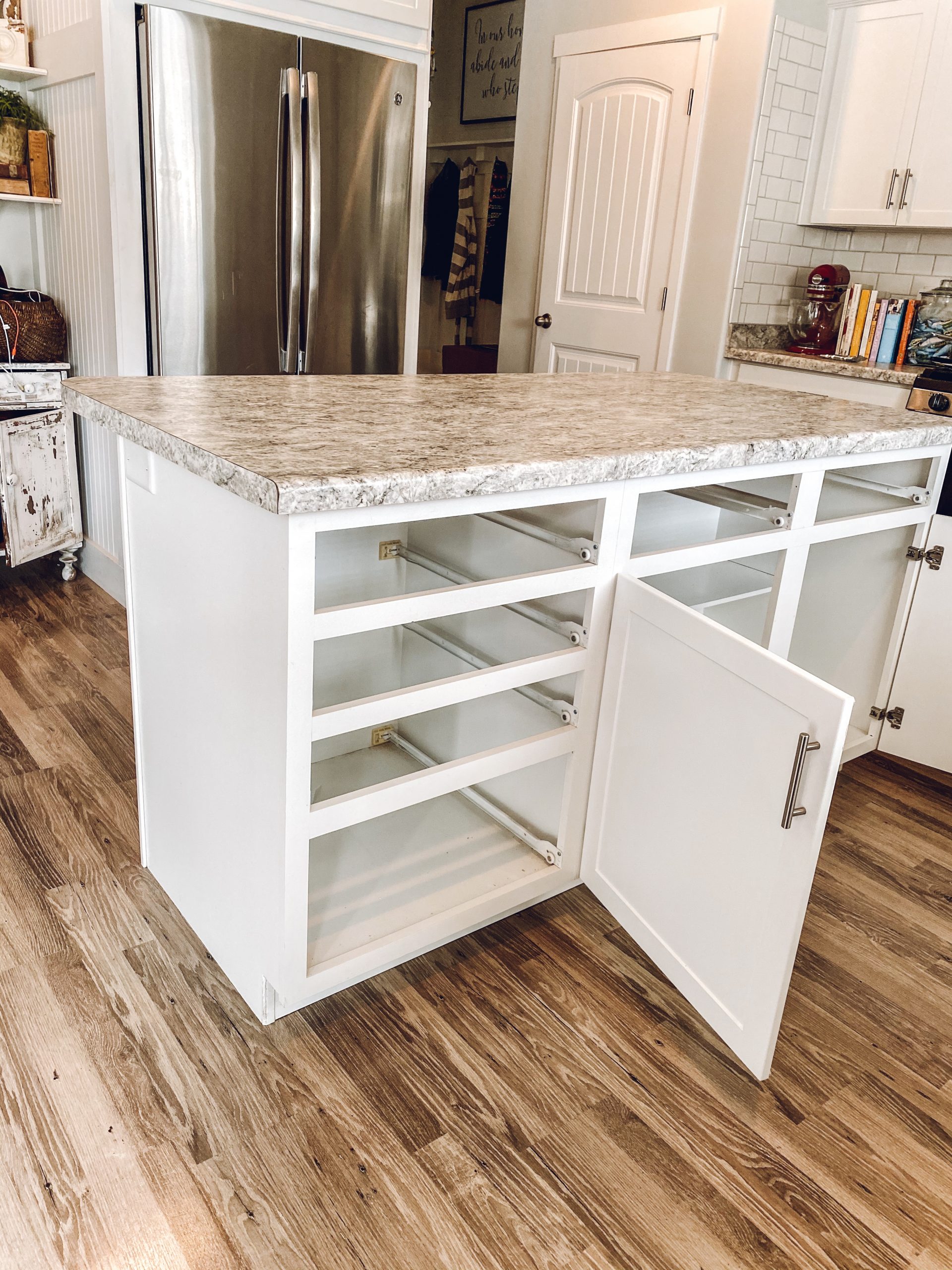 …
…
And, of course, I had a sweet little helper hiding in the cabinet. He had a lot of fun helping me. I can't wait to start rebuilding the piece of furniture that I have, and turn it into my island. I'll show y'all soon!
Something else that I have done to keep my creative heart happy, is to rearrange my living room, using things that I already have.
Before….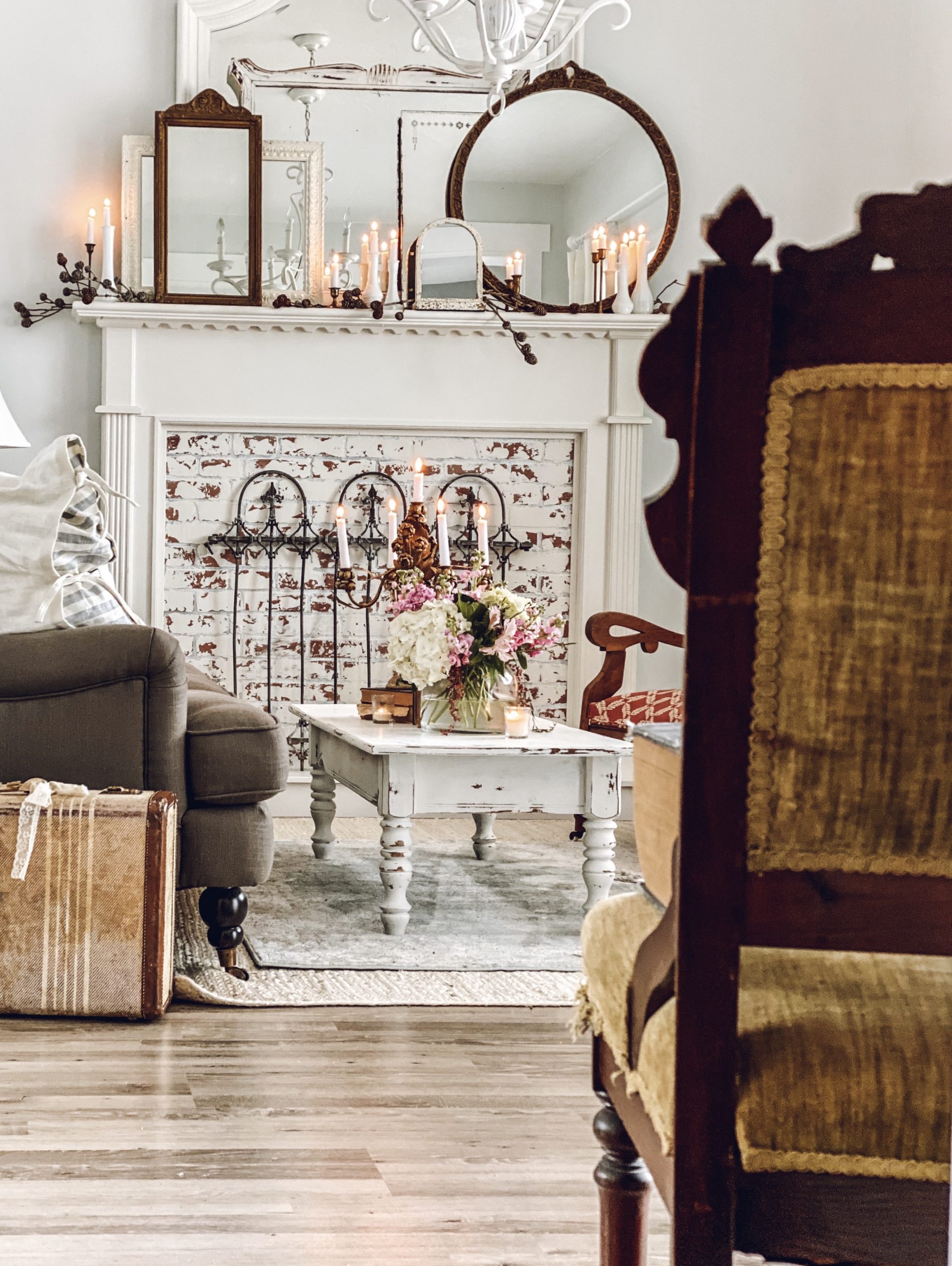 After….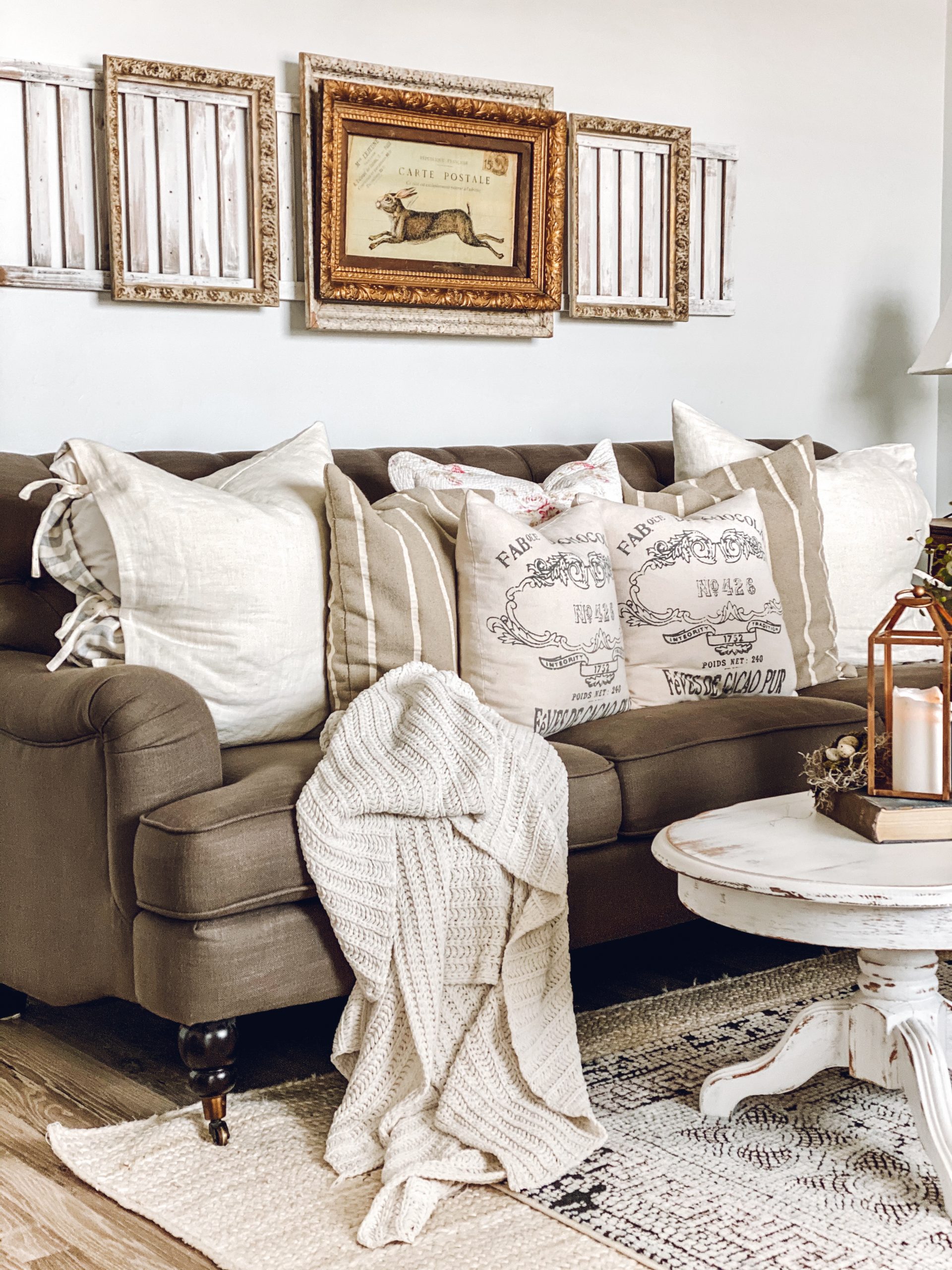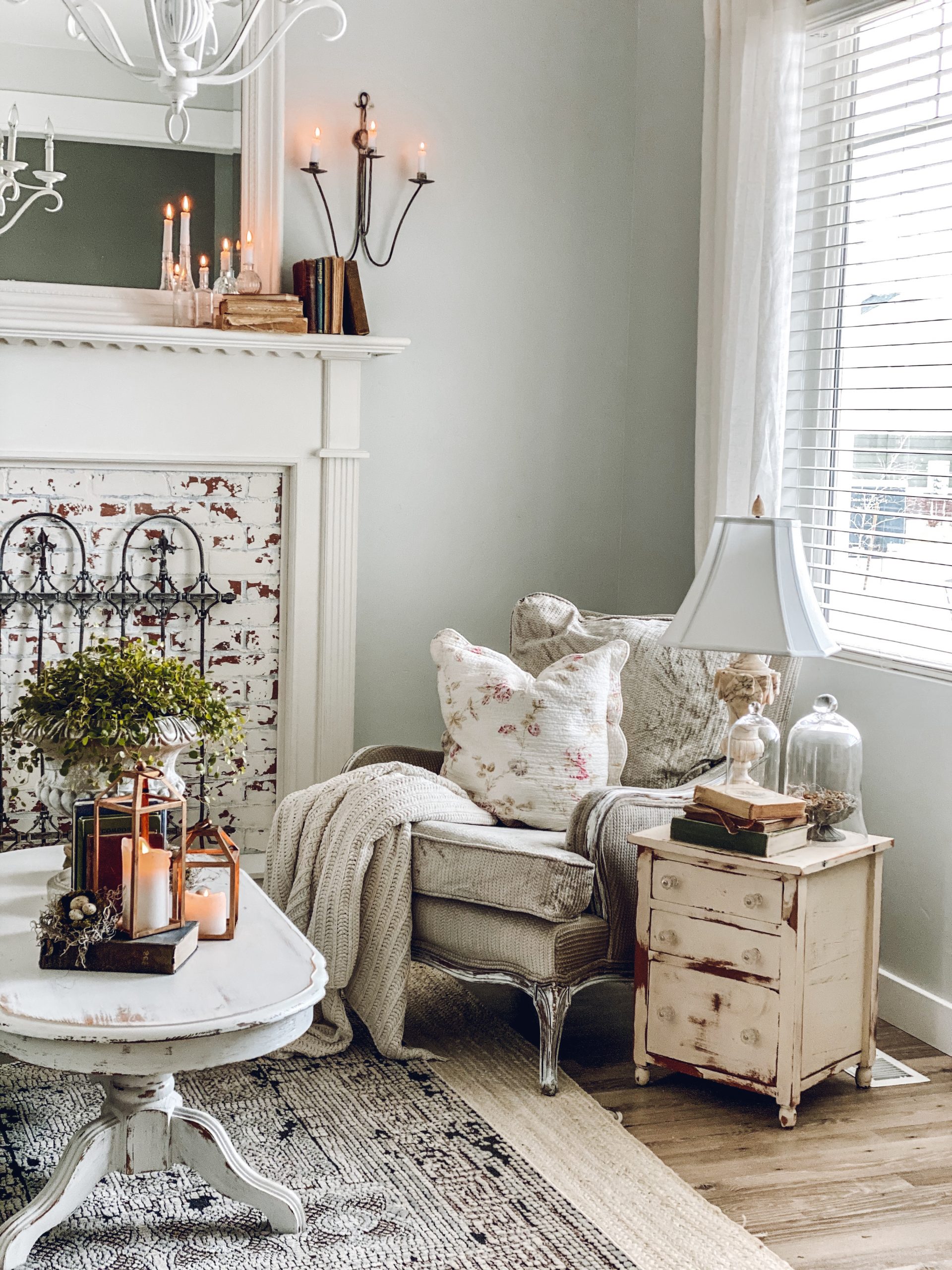 Another idea, when you're at the grocery store, getting needed food/supplies, pick up some fresh flowers and make a little arrangement on your table. Flowers always put a smile on my face!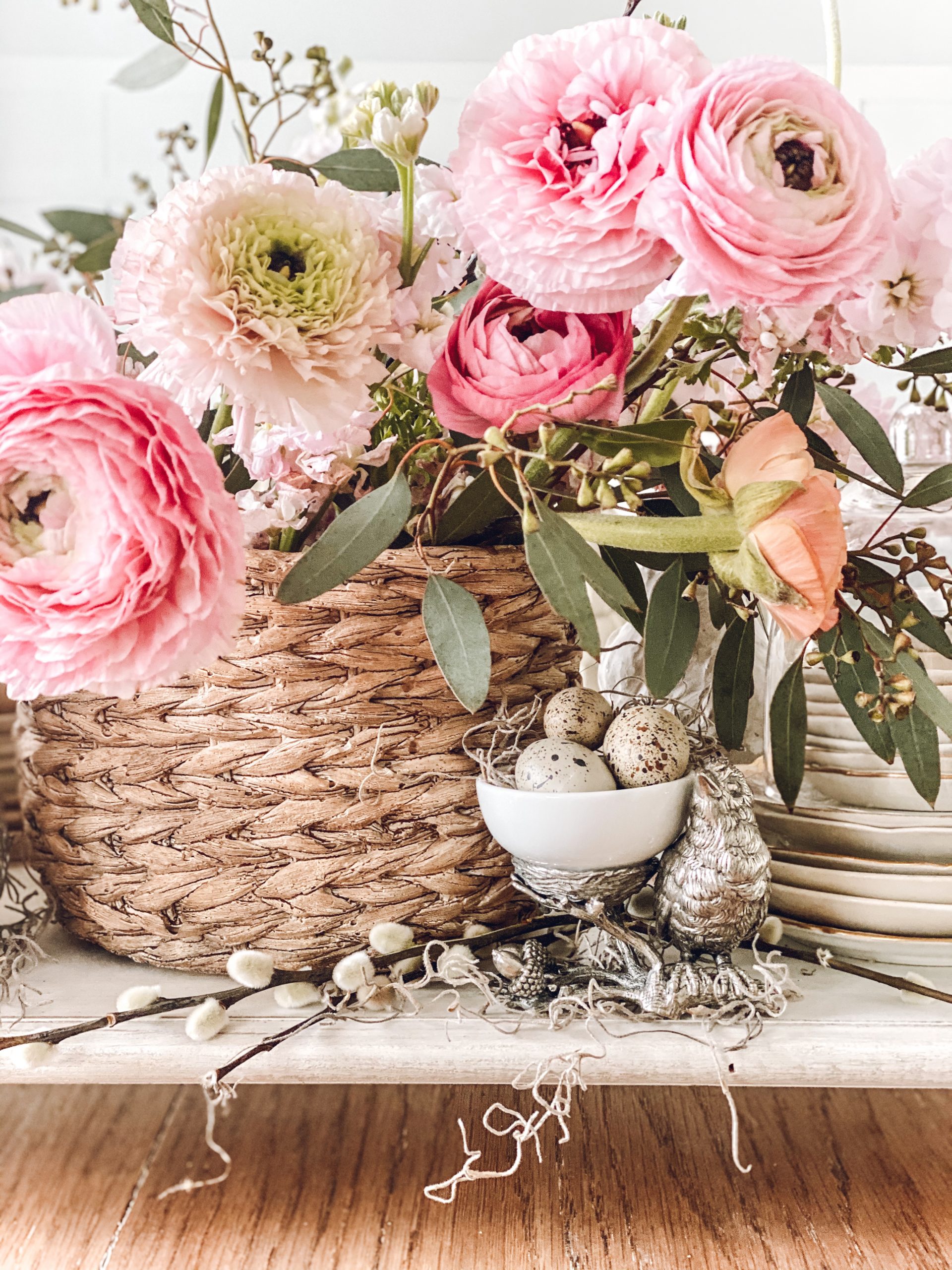 I truly believe that we can all find ways to be healthy and happy in any circumstances! We've got this!!
💗💗💗
Let's see what Tara is sharing today! Simply click on the picture below…
💗💗💗
I hope your weekend is full of sunshine and happiness!!
Sending love to y'all!!!
~Emily
Check out where I have linked this project…. Blog link list