Surprise Box Challenge – Christmas Garland
Happy Friday, friends!!!
Today, I am so excited to be joining some sweet and talented blogging friends for a fun challenge, hosted by Terrie from Decorate and More With Tip.
For this challenge, we each sent and received a box of surprise items, that we then used to create something. I received my box from Tammy from Patina and Paint. Inside the box were wooden balls, wood slices and some candy. I LOVE candy, and, of course, was so excited to create something fun using these wooden pieces!!! Such a great surprise box! Thank you Tammy!!
I had a few ideas of what to make with these items. I finally decided on a Christmas garland/banner.
I painted each wood slice, as well as the wooden balls. The paint soaked into the raw wood slices, leaving just a hint of the white paint, which is exactly what I wanted. I wanted the paint soft and subtle.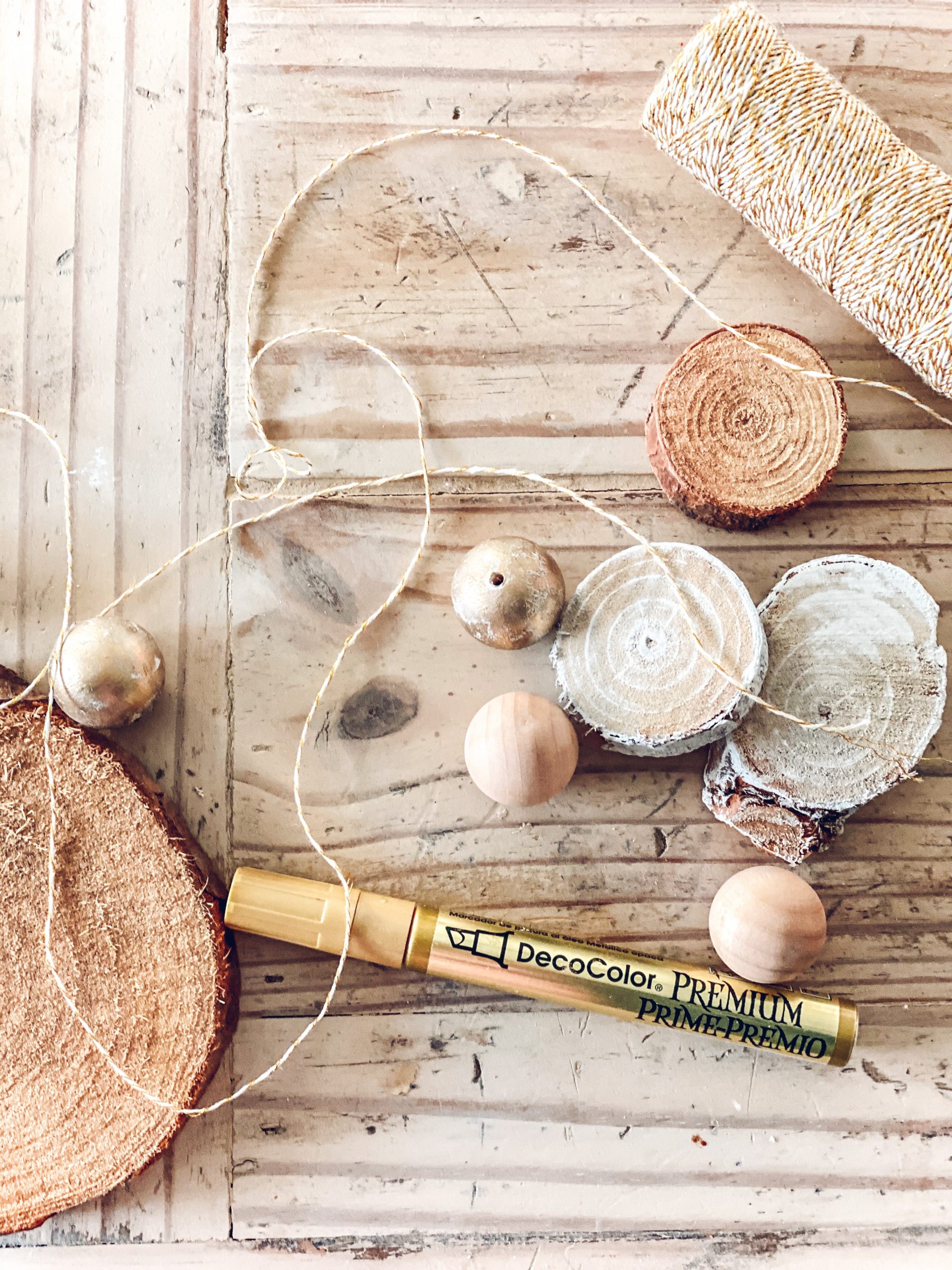 Using a gold marker, I wrote "Christmas" on the wood slices. I also added some gold to each painted ball.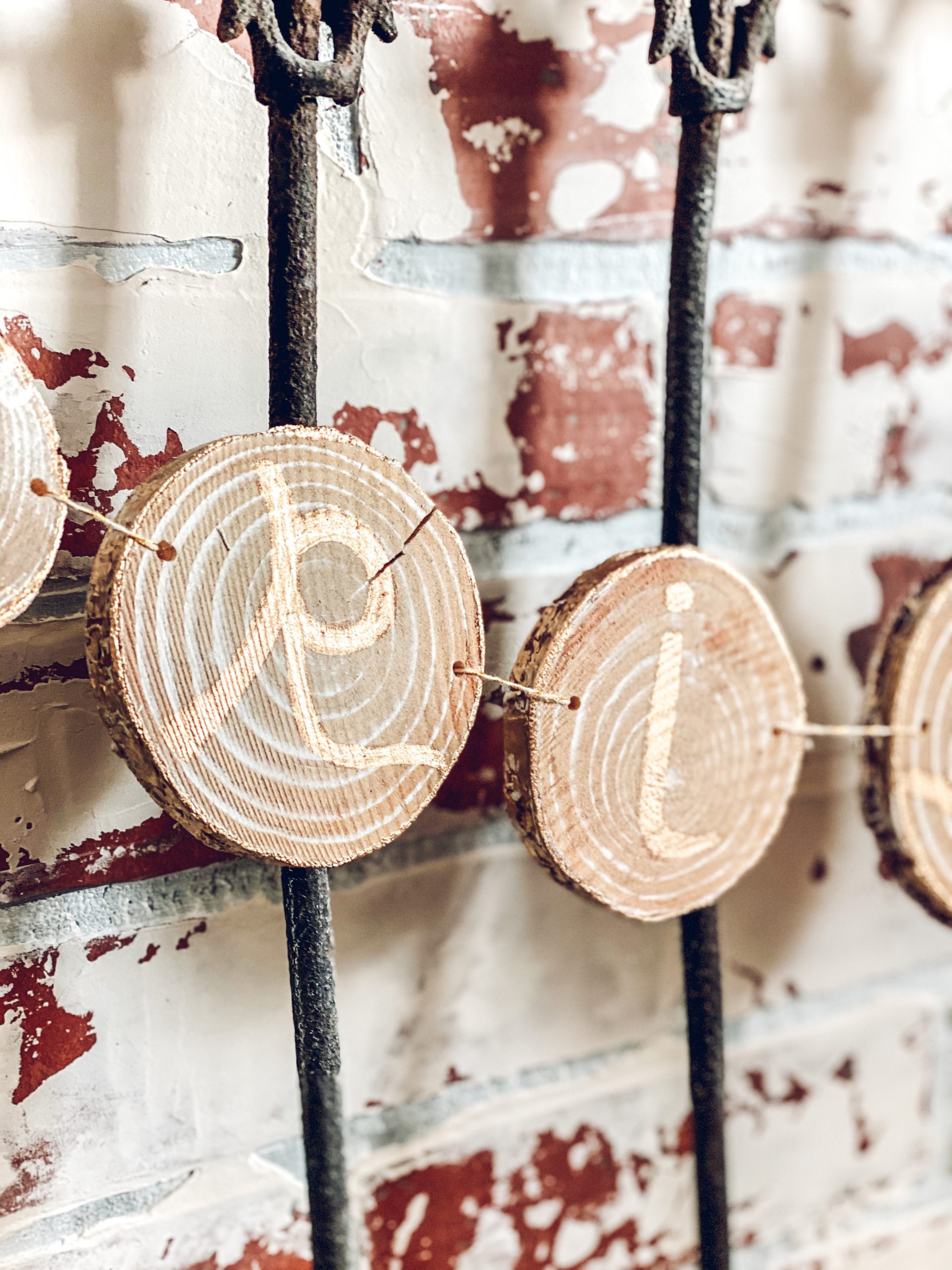 I then drilled holes through each piece, and strung it on a piece of twine.
I can't wait to see what everyone received in their surprised boxes, and see what they have created with their items. I sent a surprise box to Shae from Sweet Southern Grace. I can't wait to see what she has created!
Here is a list of links of all the bloggers that participated in this challenge. Be sure to check them out, there are some awesome ideas!!
Thank YOU so much for visiting my blog!
I will be back a little later today, to post my weekly French Vintage Friday post. See you then!
-Emily