Happy December 1st, friends! I hope you all had a wonderful Thanksgiving weekend! We enjoyed spending time with family! It was a perfect weekend!
Today, I am starting to decorate for the holidays and wanted to show y'all a super quick and easy stocking holder that I put together.
I gathered some supplies (I will link all the supplies at the end of this post), mdf/wood, pegs, paint, glitter, small wood cut signs, wooden houses, a couple trees, etc…
I started by painting the little wooden signs. The first one got a coat of red chalk paint, that I will finish with a top coat of white and sand, allowing just a bit of red to show through. The other sign got a layer of gold paint, and will be finished with a generous coating of glitter….
I then cut the mdf down. I made two different sizes, the bigger one is 16 inches long x 9 inches, and the smaller one is 12 inches long x 4 inches.
I then decided how far apart I wanted to space the pegs, I decided to space them each two inches apart.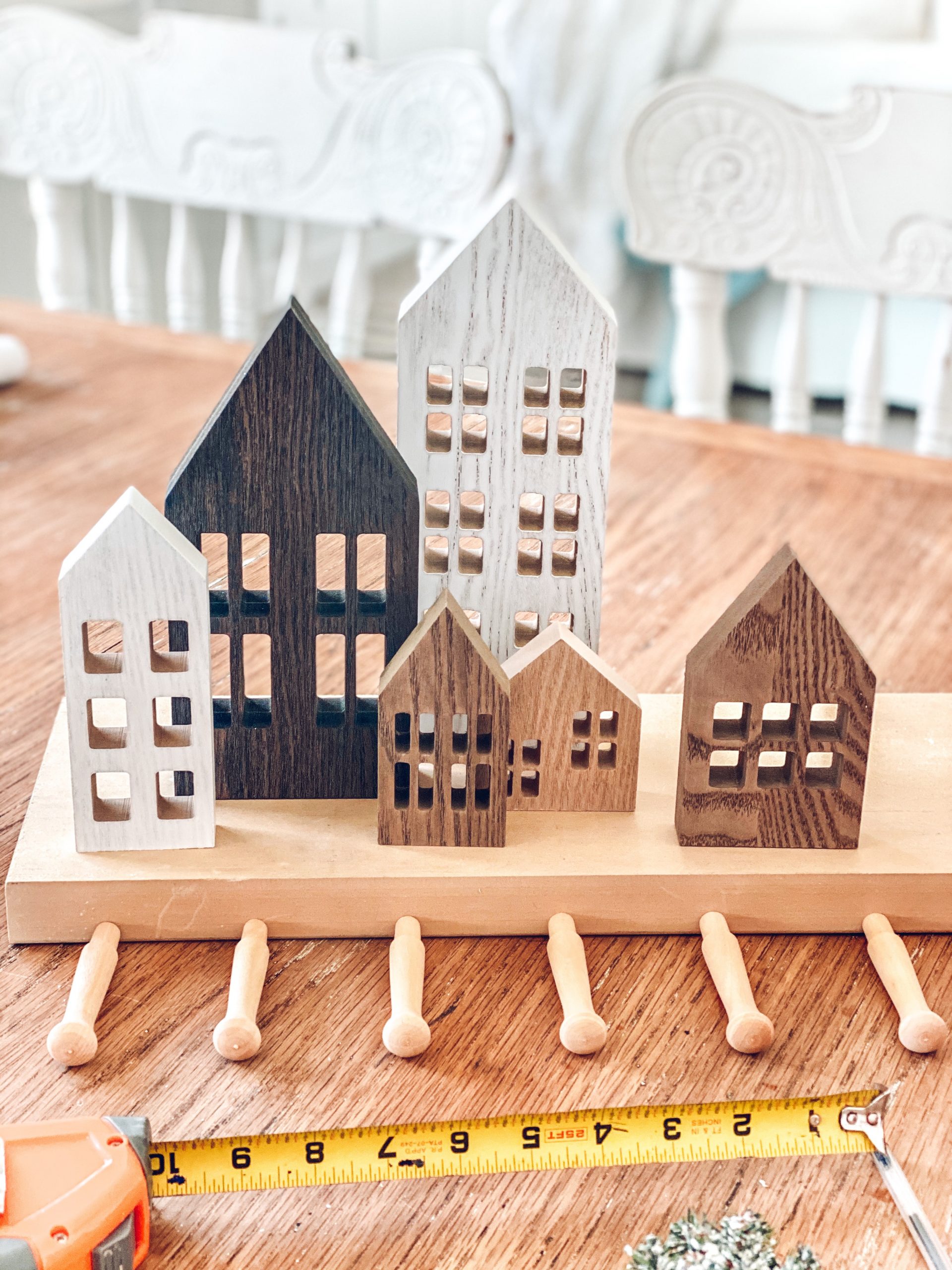 The pegs stuck out just a bit too far for the space that I wanted to put this, so I cut each peg down and then drilled holes, using a 3/4 inch drill bit…
I then glued each leg into place. After the glue was dry, I painted the peg boards white, and slightly distressed them.
The final step, adorn with your chosen decor pieces. I simply placed my pieces on, but if you're worried about the pieces falling, you should use glue.
I love these sweet wooden houses!! They are from the Target dollar spot. They are sold out online, so be sure to check your local store.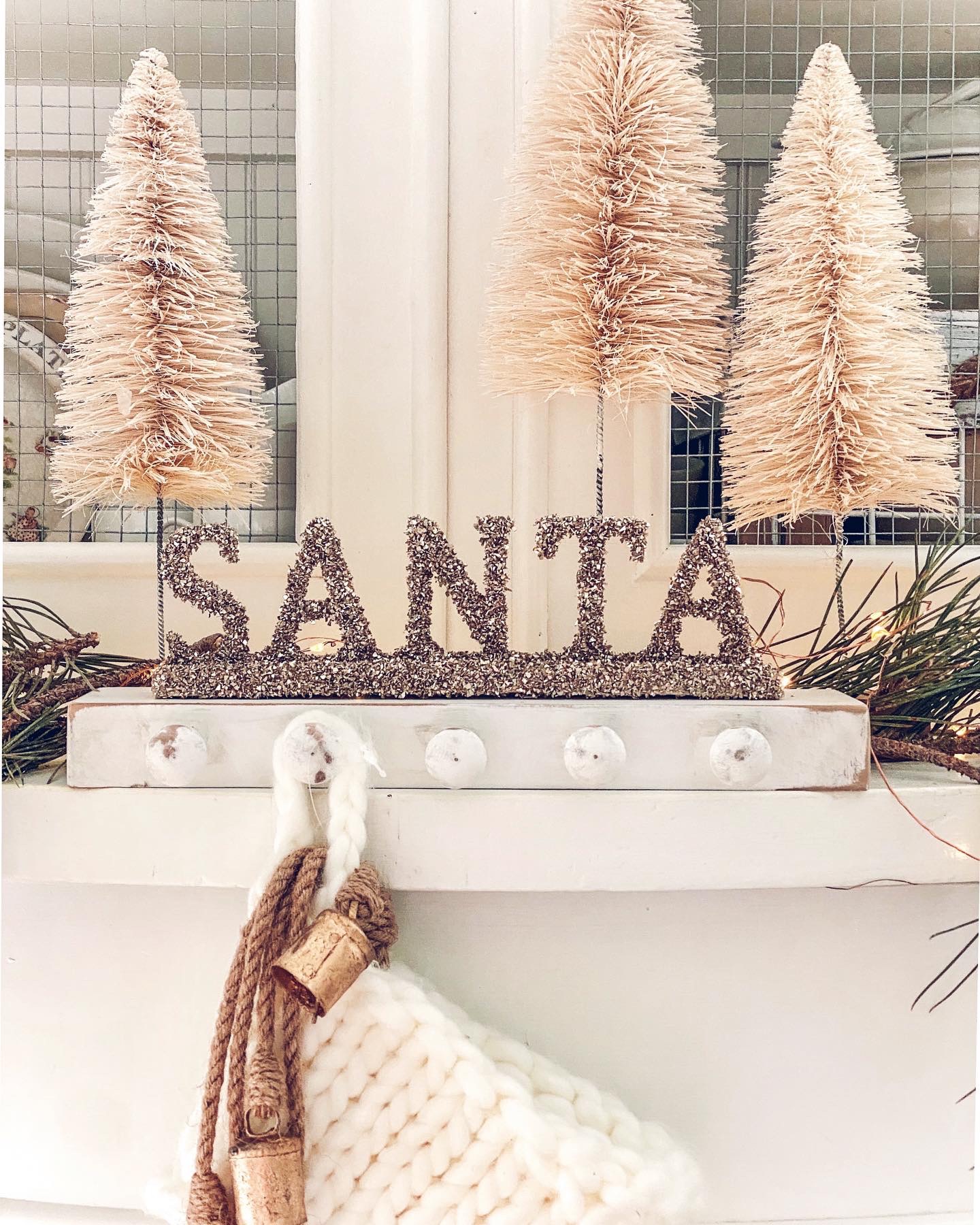 I absolutely adore the texture that the glass glitter added to the "SANTA" sign.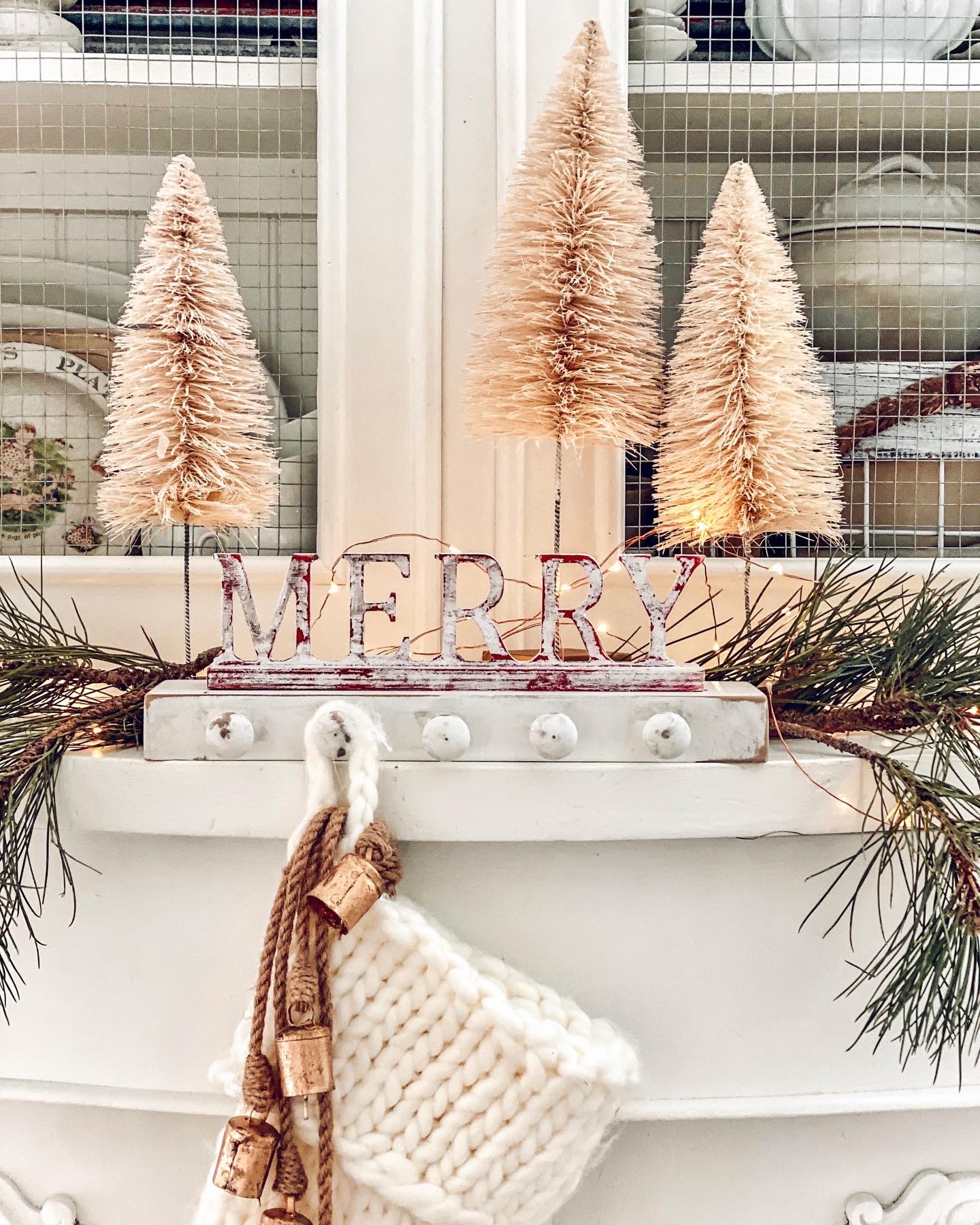 Love this one too! It's going to be hard to decide which one to use this year!
Here is a list of links to the products that I used for this project….
• "SANTA" sign
Other cute ideas, a grouping of bottlebrush trees, a little nutcracker family, winter woodland animals, etc.
I hope you enjoyed this and hope y'all have a wonderful day!!!
~Emily