Foraged Beauty – A DIY Advent Wreath
Happy Thursday, friends!!! I hope you're having a wonderful week!
Today, I'm sharing something that I have wanted to make and incorporate into my holiday traditions for a few years now, an advent wreath.
An advent wreath is a Christmas tradition that originated from Germany, in the 1800's. On each Sunday of Advent, a candle is lit, by the last Sunday of Advent, all four candles are lit. Some Advent wreaths include a fifth candle, which is lit on Christmas Eve or Christmas Day.
Advent 2020:
•Sunday, November 29
•Sunday, December 6
•Sunday, December 13
•Sunday, December 20
For my advent wreath, I started with some natural elements, fresh evergreen clippings and pinecones, as well as a grapevine wreath and a gold advent wreath that I got from Target last year.
I started by loosening the grapevine wreath and adding some greenery….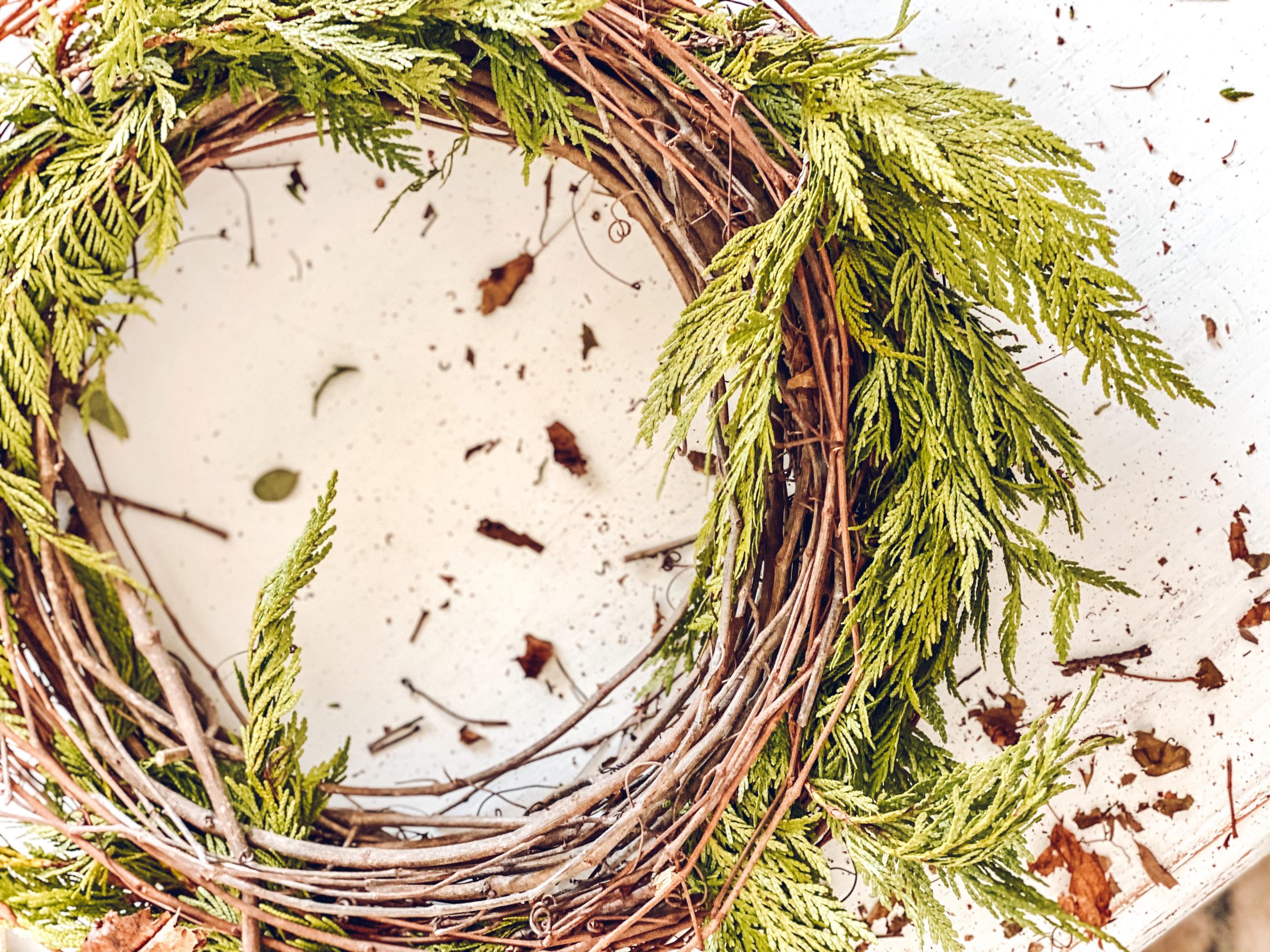 I then added the gold candle holder….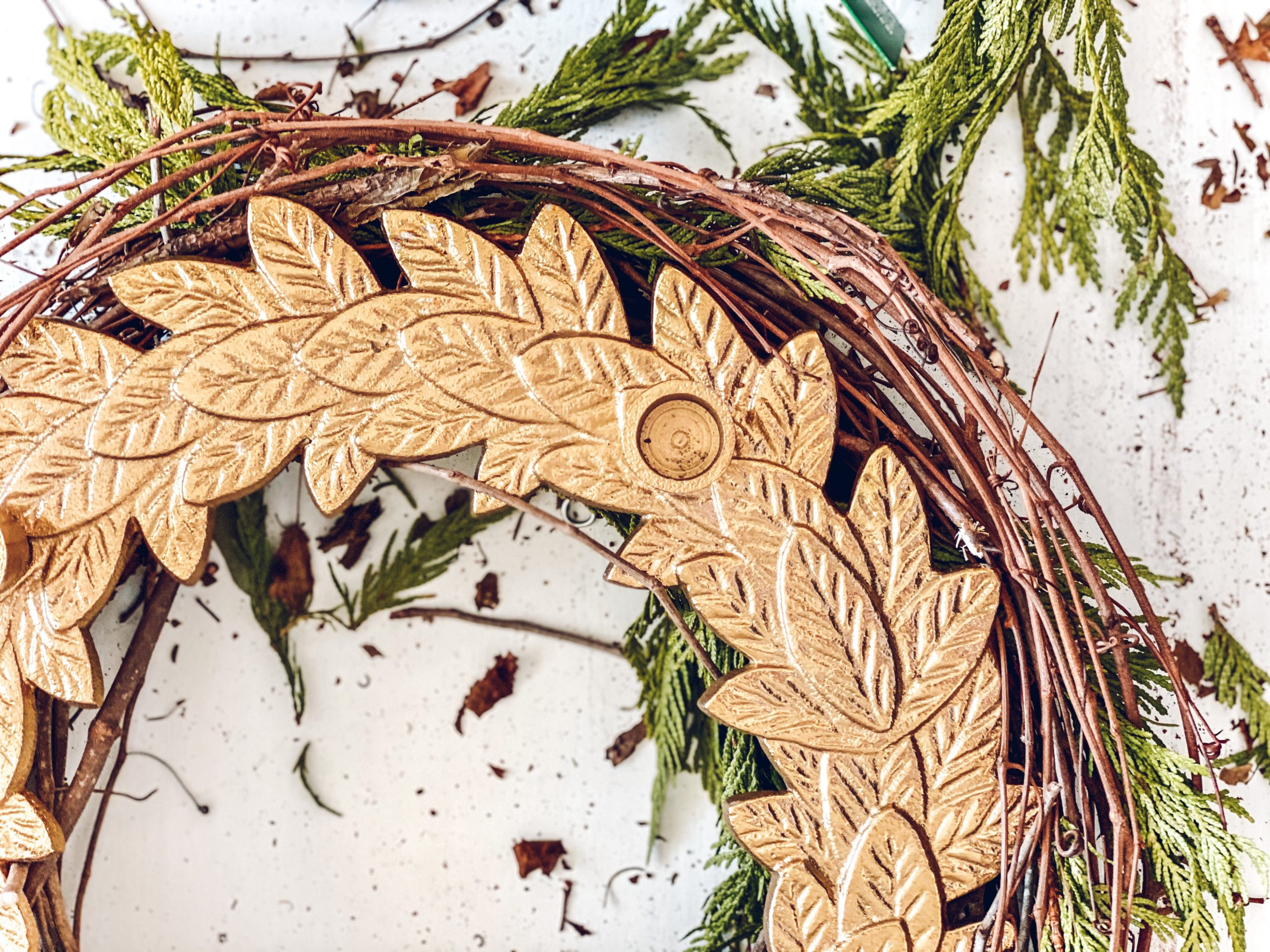 And finished it with a few pinecones and candles…
I lit all four candles for this picture, even though it isn't tradition. I will replace the candles and light two this coming Sunday, and one more each Sunday, until Christmas week. It will be a fun new tradition for the holiday season!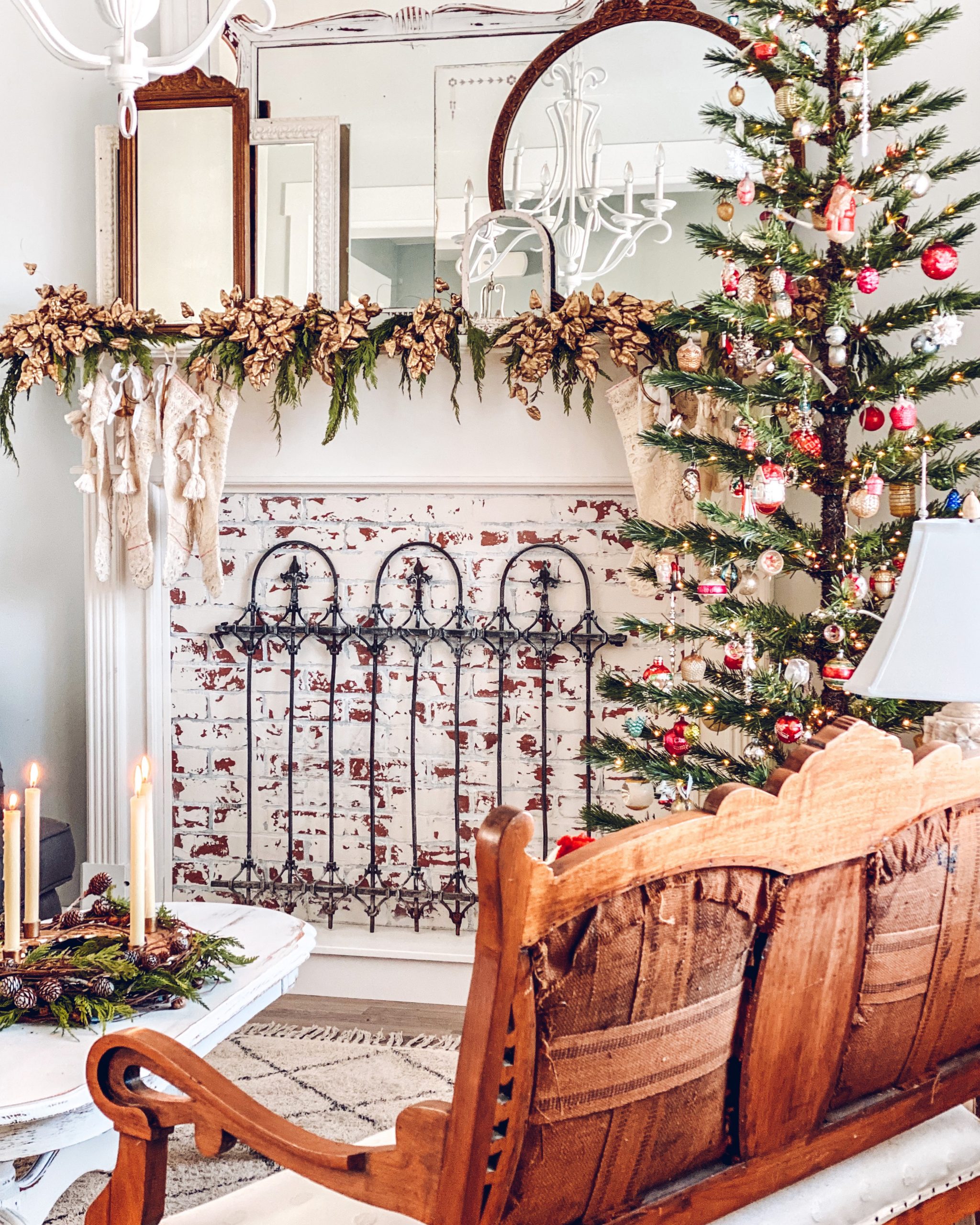 Let's hop over and see what Tara is sharing today. Simply click on the picture below…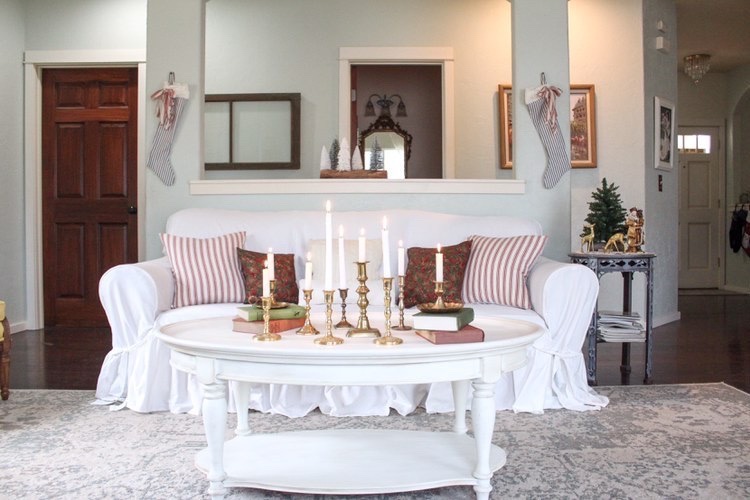 Sending you all so much love!!!
~Emily