Happy Friday, friends! I am so excited to be joining a group of incredibly talented bloggers today, for A Merry Musical Blog Hop, hosted by the very sweet, and talented Amber at Follow The Yellow Brick Home.
If you just visited Kristin at White Arrows Home, I'm sure that you loved all of her amazing holiday music inspiration! I sure did!
When I was invited to participate in this blog hop, I had no idea of what I was going to create, but I knew I wanted to participate. I LOVE Christmas music, it adds so much magic to the holiday season. I always love to have Christmas music playing in my home throughout the holiday season, I love to listen to my little boys singing their favorite Christmas songs all day, every day, I love going to Christmas concerts, and caroling, I love it all! I haven't ever decorated with music per se, but I'm always up for a challenge, and this was a challenge that I knew would be so much fun!
I first scoured Etsy for some cute vintage sheet music, but mostly found digital downloads. So, I decided that I needed to hit some antique stores to find some actual vintage sheet music. I found lots and lots of sheet music, but just a few pieces of Christmas sheet music…it must be a popular item, especially at this time of year.
I put my little boys to work, helping me roll and tie some of the sheet music.
I tied the sheets with gold embroidery bullion. It's one of my favorite things to use for a subtle gold detail. I picked this up at Joann's a few years ago. I don't know if it is still available there, but I know you can buy it on Etsy.
After all the sheet music was rolled, and tied,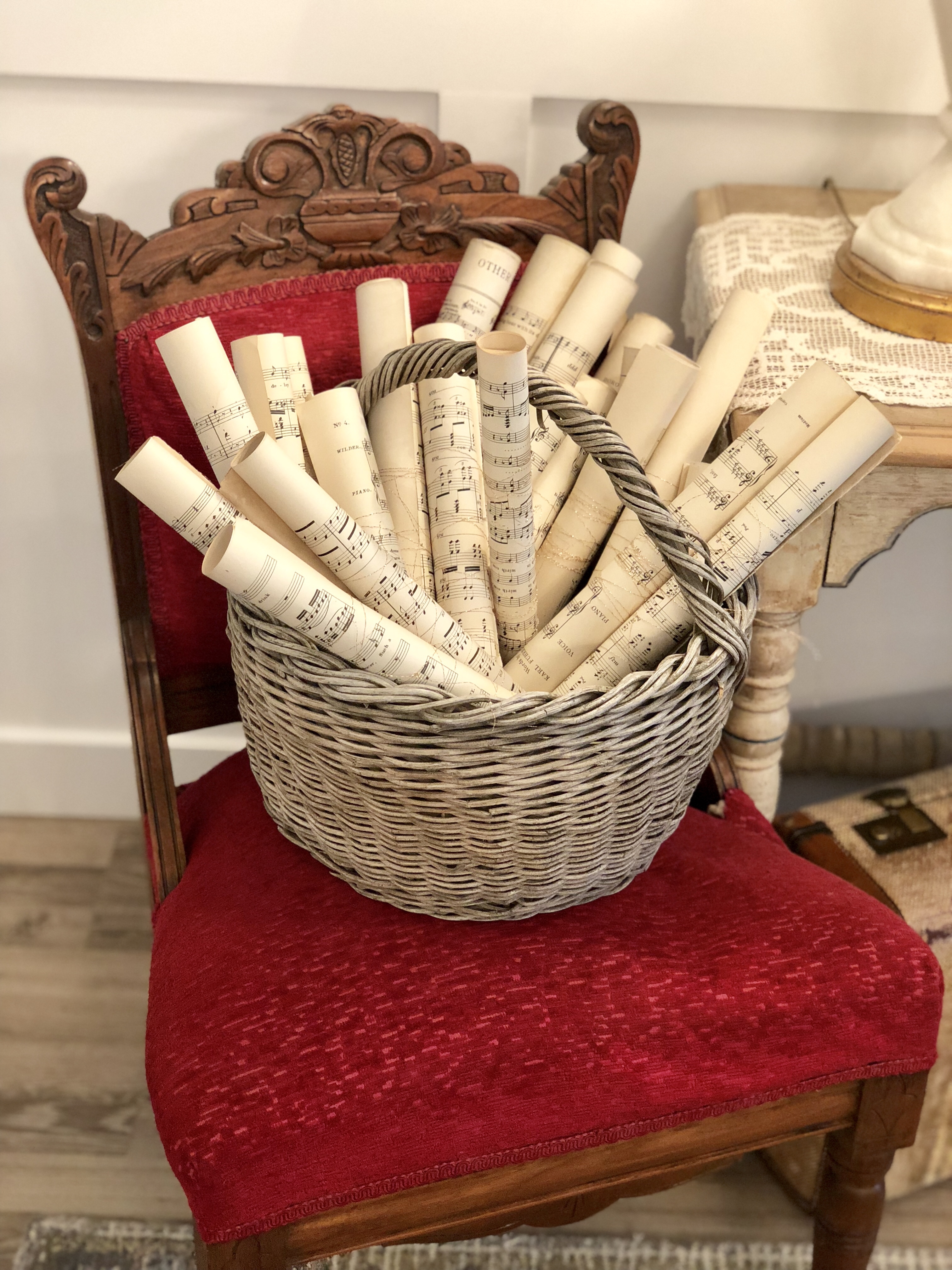 I displayed with it above my mantel, and around my beloved vintage mirrors.
I used painters tape to hang the sheet music on my walls…easy to take down after the season, and it won't ruin my walls, or the sheet music.
I also filled some of my favorite lace stockings, with some of the rolled sheet music, and tied little French horns to them.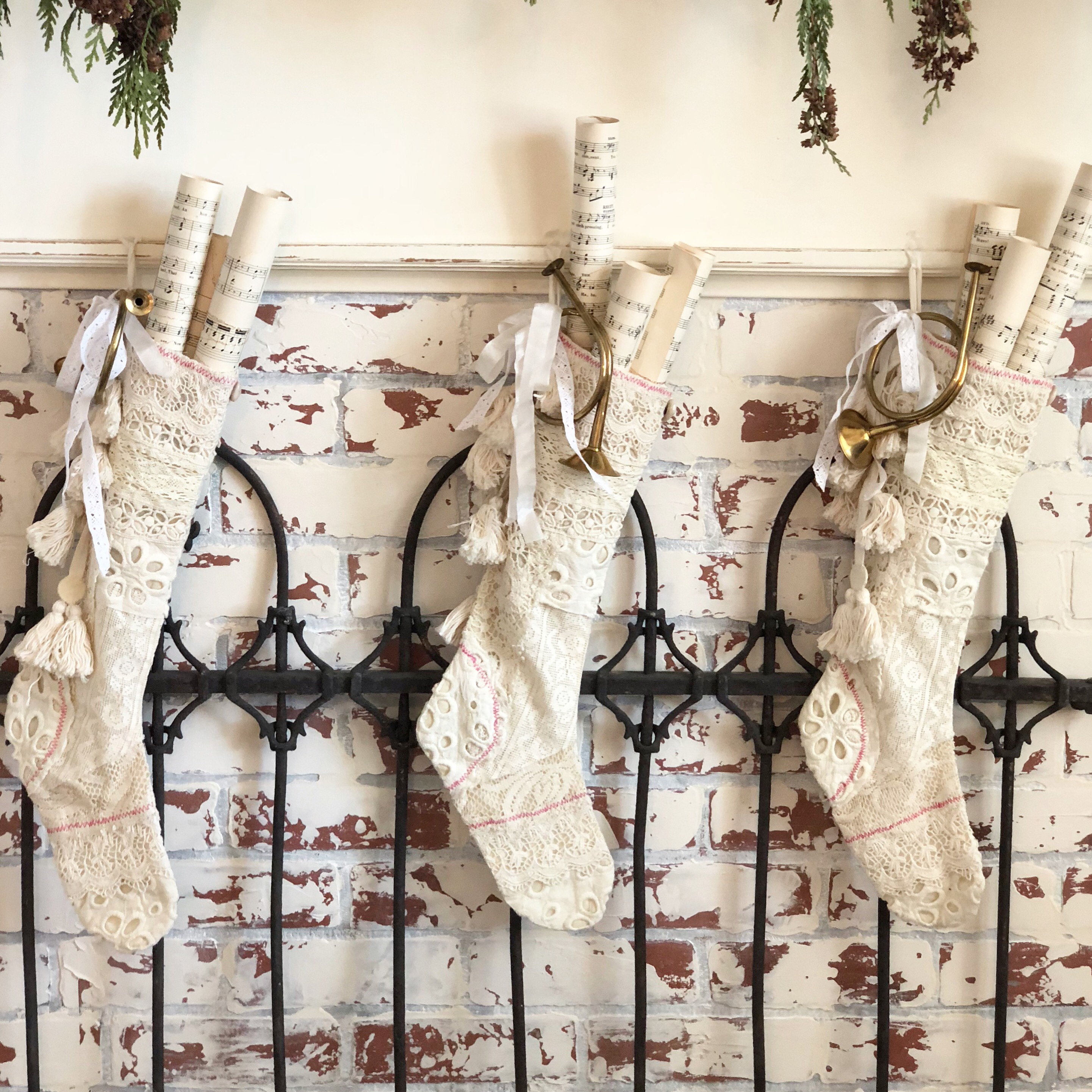 Also on my mantel, a few of my favorite vintage books..
The Hymnal 1940 has some old Christmas songs, some that I have heard of, and some that I haven't. I LOVE vintage treasures!!
Speaking of vintage treasures, isn't this the sweetest little vintage Christmas caroling card?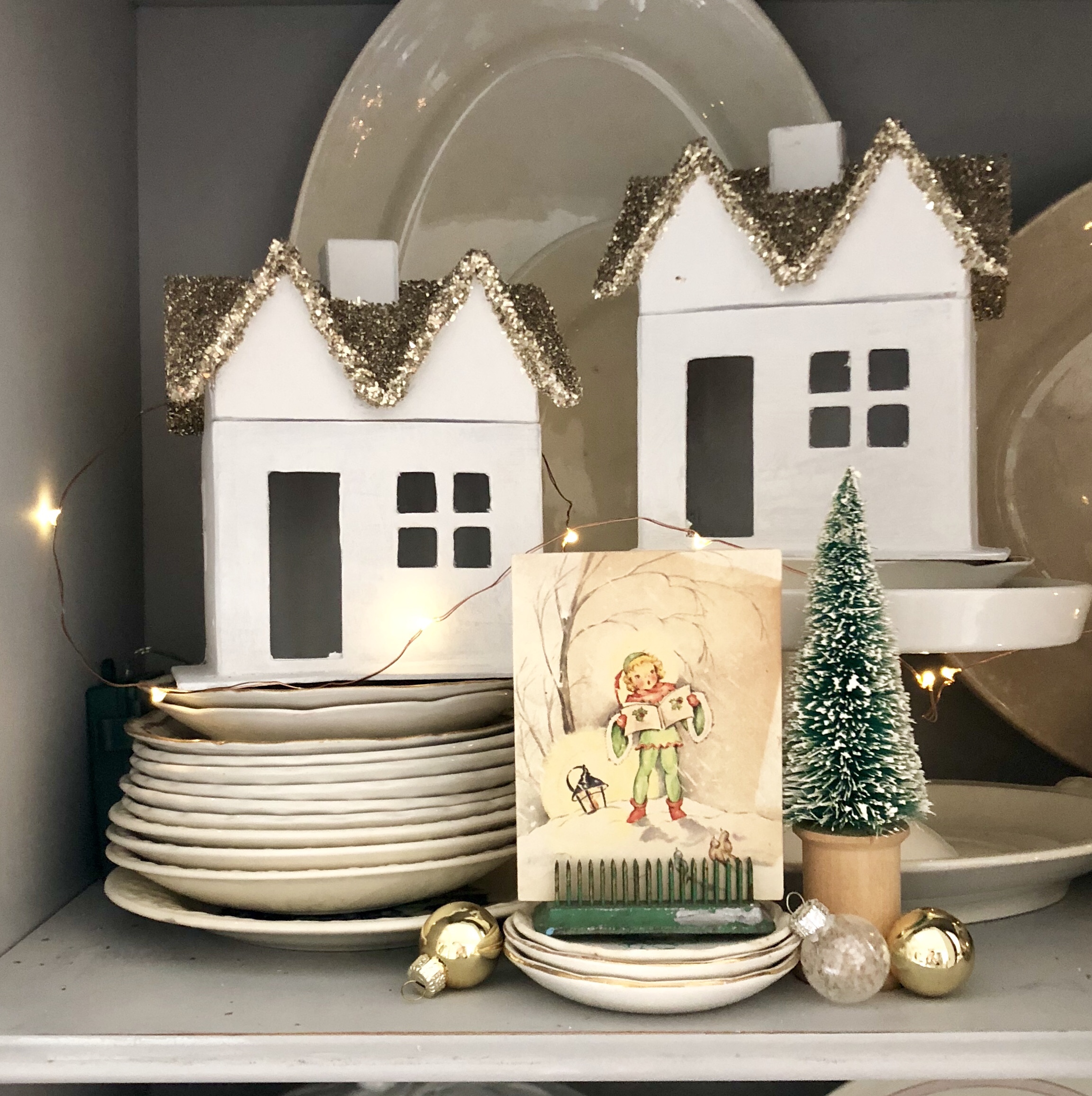 I have loved getting ready for this blog hop. It has made me think about Christmas music, and has made me realize what a huge part of Christmas it is, and always has been!
Now that I have shared with y'all a little Christmas music inspiration, please check out all the other amazing bloggers that have participated in this blog hop. There is SO much inspiration, that you won't want to miss! Up next, Larissa at Welch House 1900.
Thank you for visiting LeCultivateur!!!
~Emily