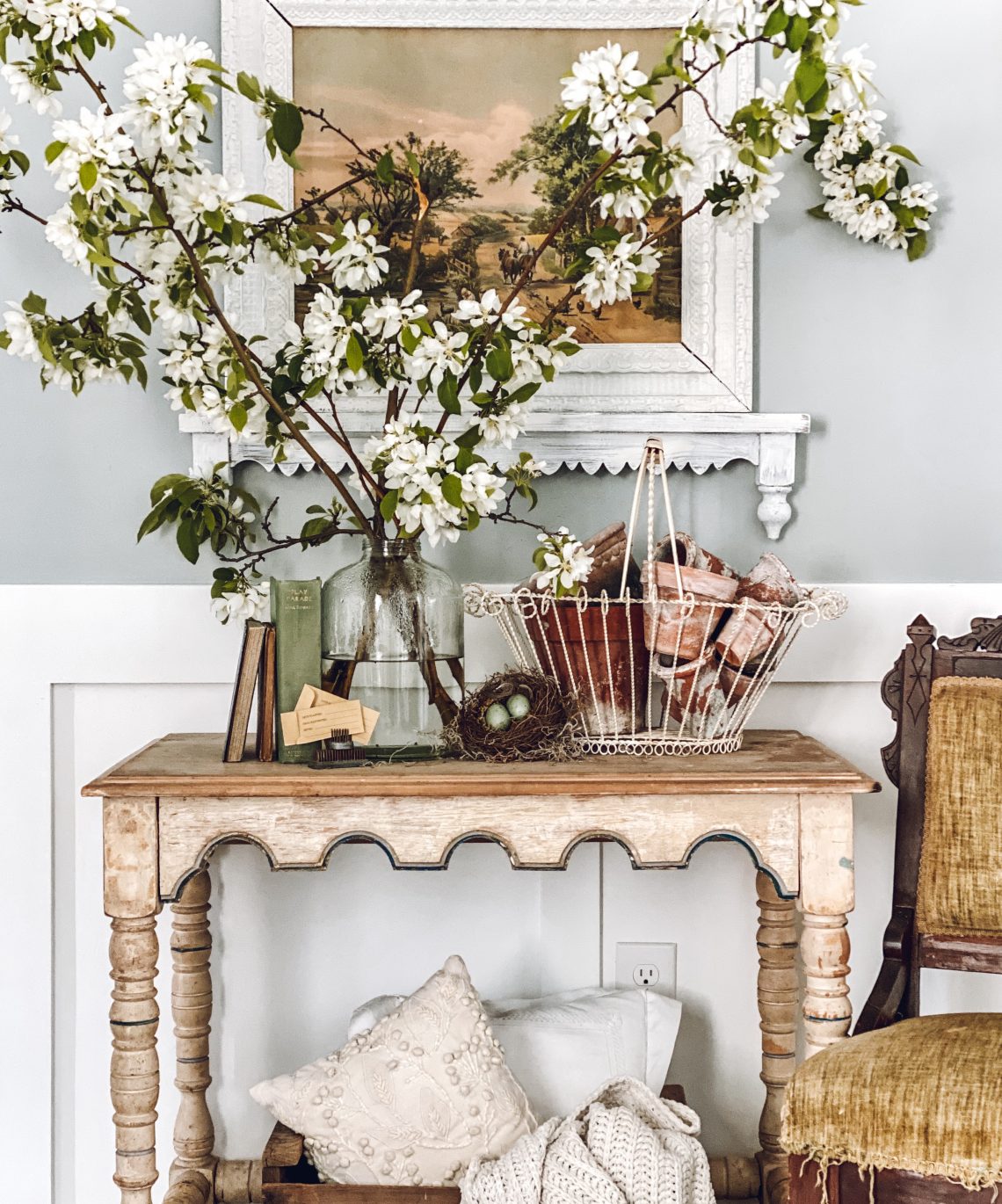 French Vintage Friday – my favorite antique table
Happy Friday, y'all!!! I hope y'all are healthy and happy! With the world being turned upside down right now, it's been hard to figure out what to post, how often to post, etc. Trust me, I have been busy around my house, and have lots to share. It's just so hard to figure all of this out!
Anyhow, today, I'm sharing one of my favorite pieces of furniture, my entry table.
One time while my husband and I were visiting his parents, in WV, we stopped in at a little antique store. That's when I fell in love with this table. It was love at first sight!!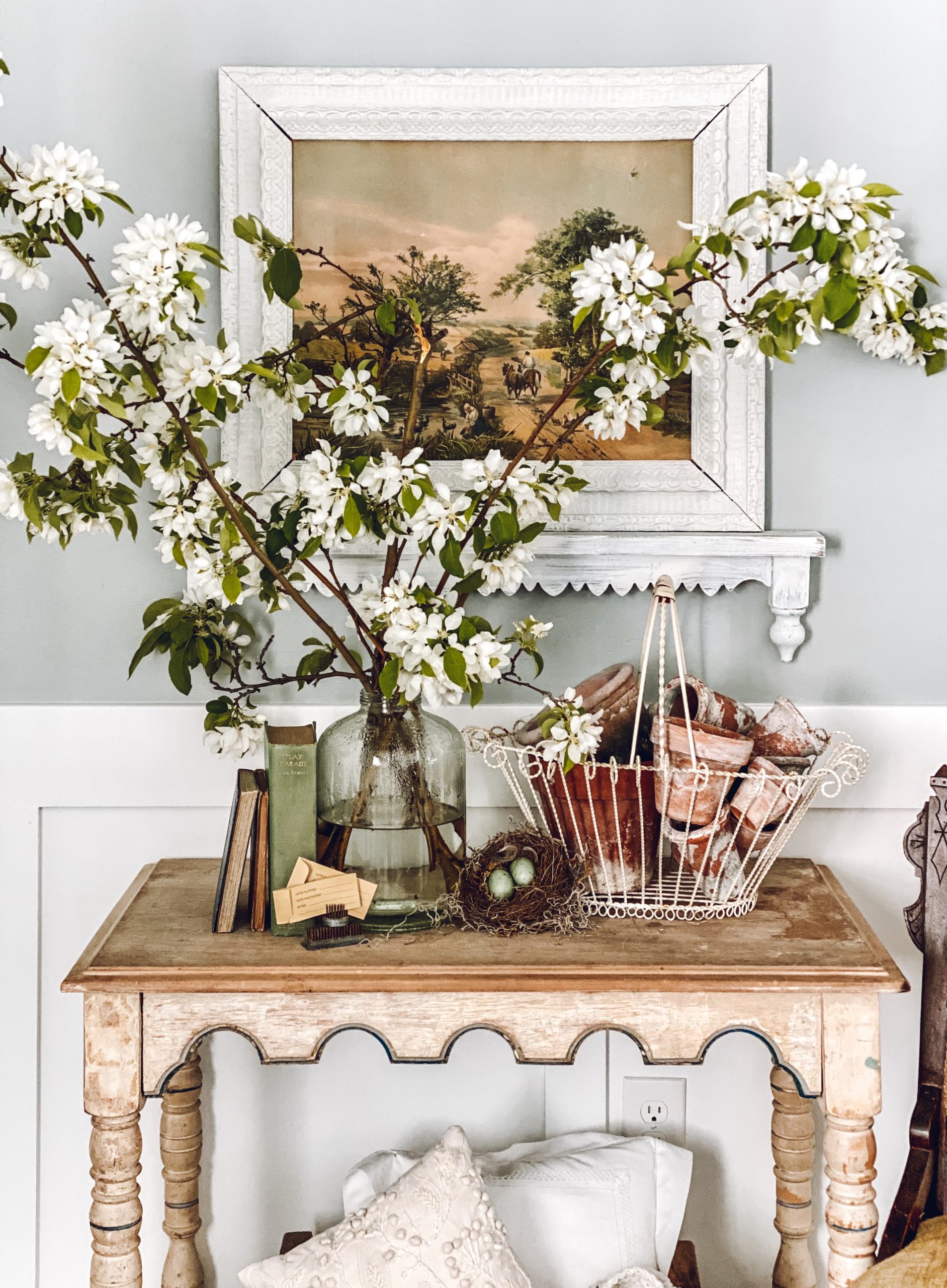 The only problem was, this table was NOT for sale. I tried to moved on and found a few other treasures and got to talking to the sweet owner of the shop, by the time we were paying, she offered to sell the table to me! I cannot tell you how excited I was!
I've had this table in my entryway for a little more than two years now, and still love it sooo much!!
💗💗💗
Now, let's hop over to see what Tara is sharing today. Simply click on the picture below….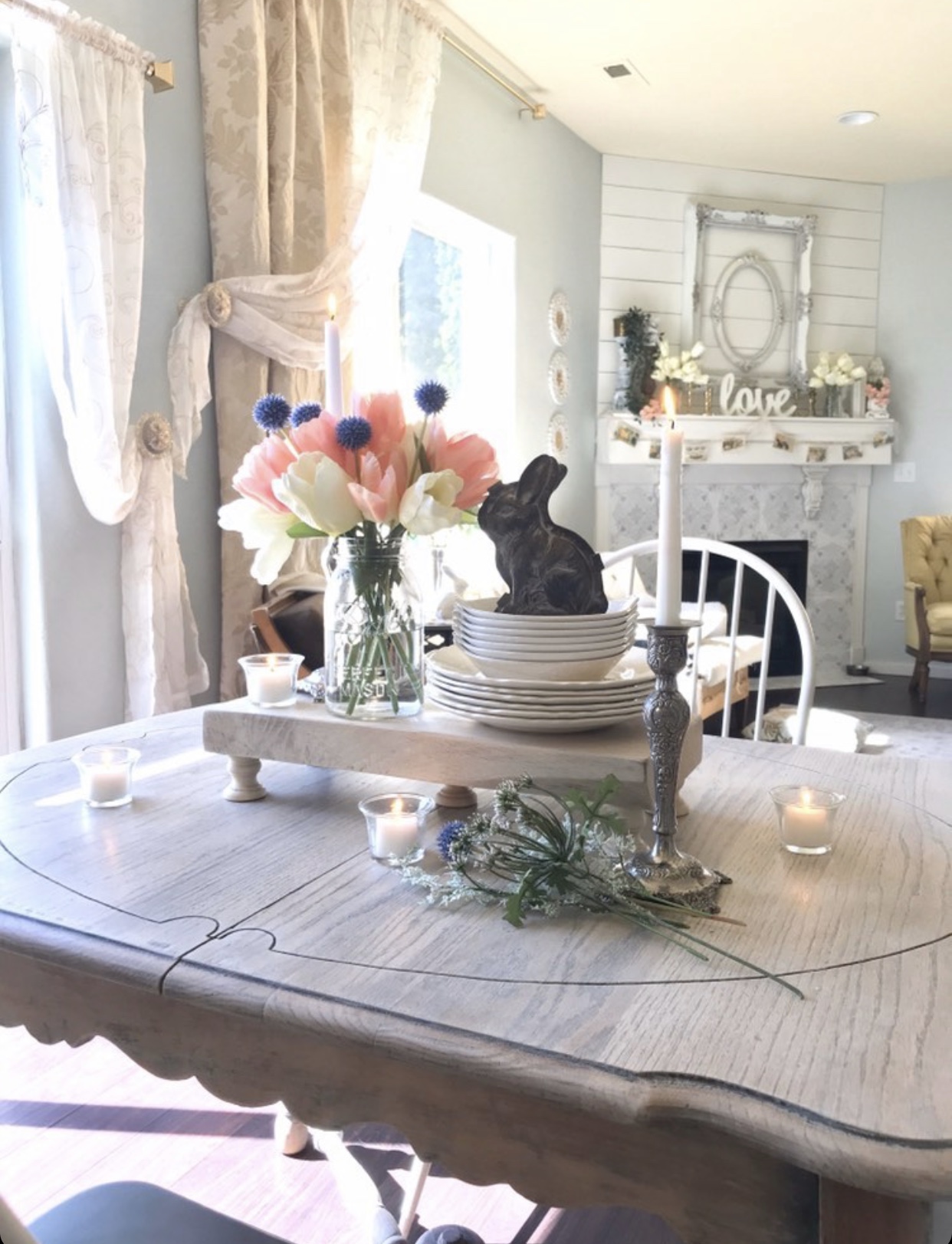 Sending you all so much love!!
~Emily
Check out where I have linked this project…. Blog link list