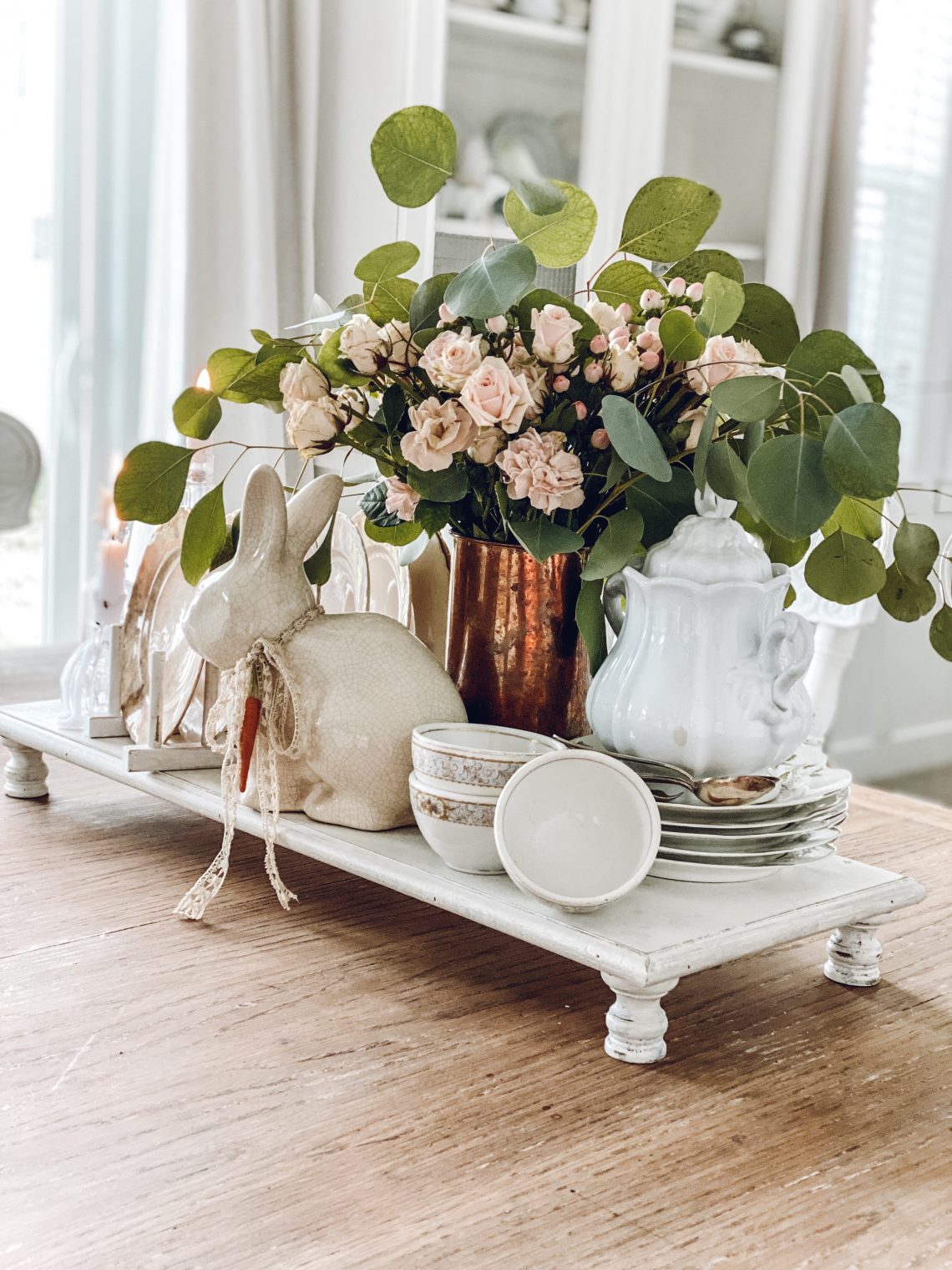 Easy Easter table centerpiece
Happy Saturday!! Tomorrow is Easter, I can hardly believe it! I put together a simple Easter/spring centerpiece and wanted to quickly show y'all, because maybe some of you are still looking for a little inspiration for your spring/Easter table.
I knew that I wanted fresh flowers, and my husband was already going to Trader Joe's for groceries, so I asked him to pick up a few flowers for me. Remember, just a few weeks ago, when it was ok to run to the store whenever you wanted?!! Hopefully life gets back to normal soon!
He picked some pretty pink flowers (roses, carnations, and hypericum) and of course, my favorite, eucalyptus. He knows me so well!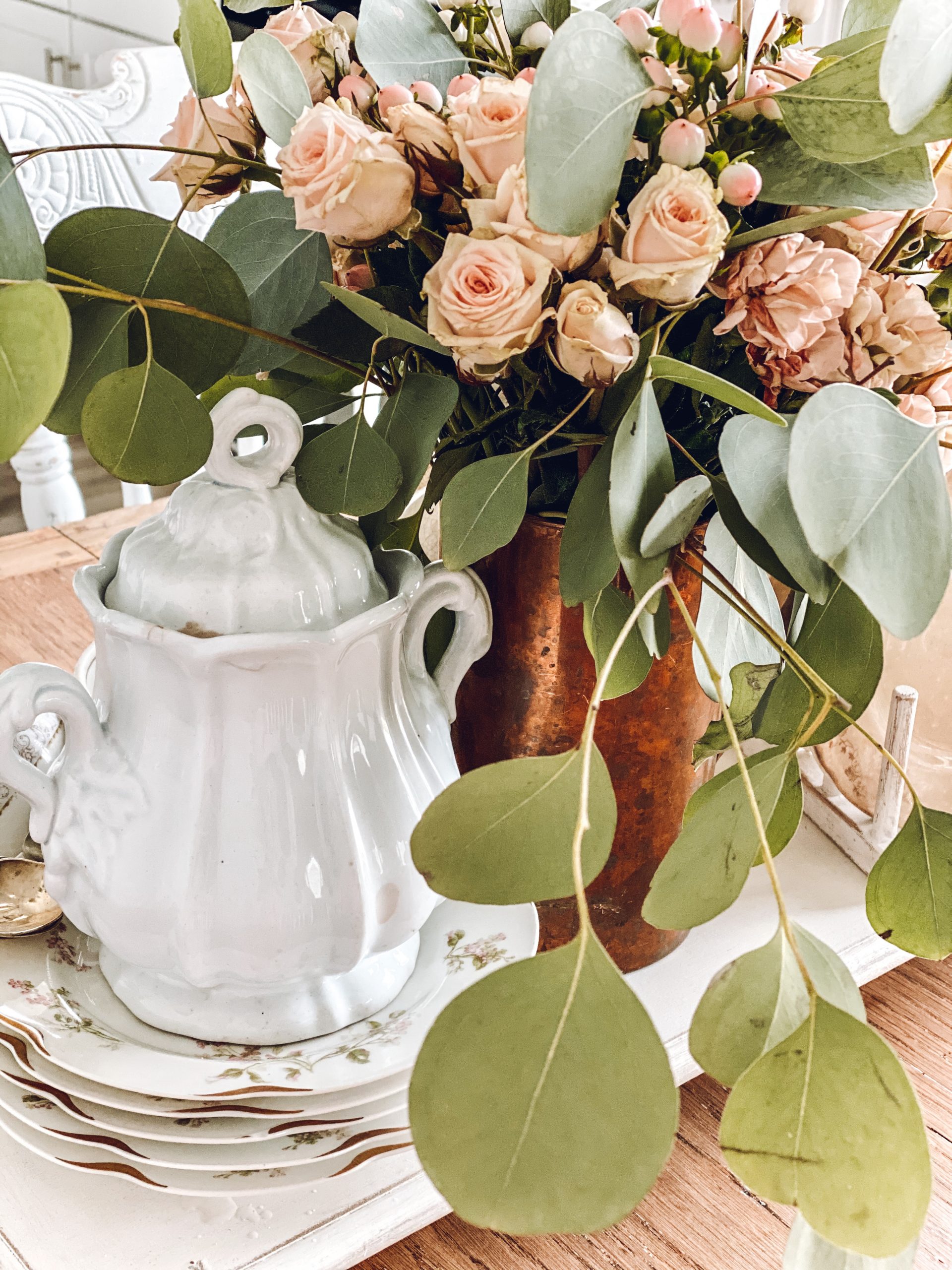 The table riser makes centerpiece styling soooo easy! This entire look took less than ten minutes to complete. I always struggled with table styling, until I made the riser, now I love creating centerpieces! You can click HERE to see how I made it.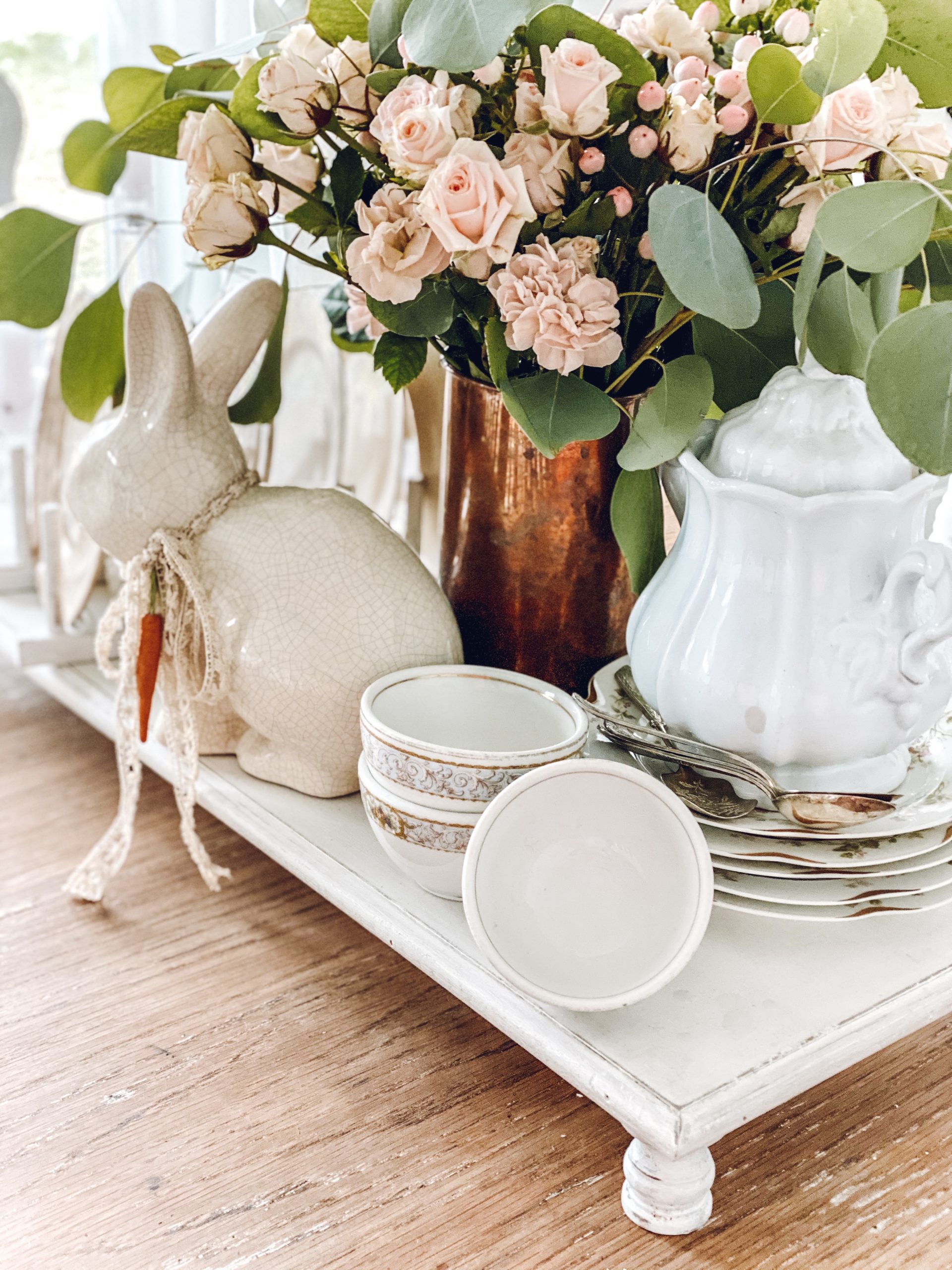 I'm loving how the flowers look in this vintage copper pitcher that I got at a thrift store a while back.
Even though I won't be inviting my entire family for dinner this year, I still have my sweet boys and husband that I get to spend the day with. I think it will be a great day! What are your plans for Easter?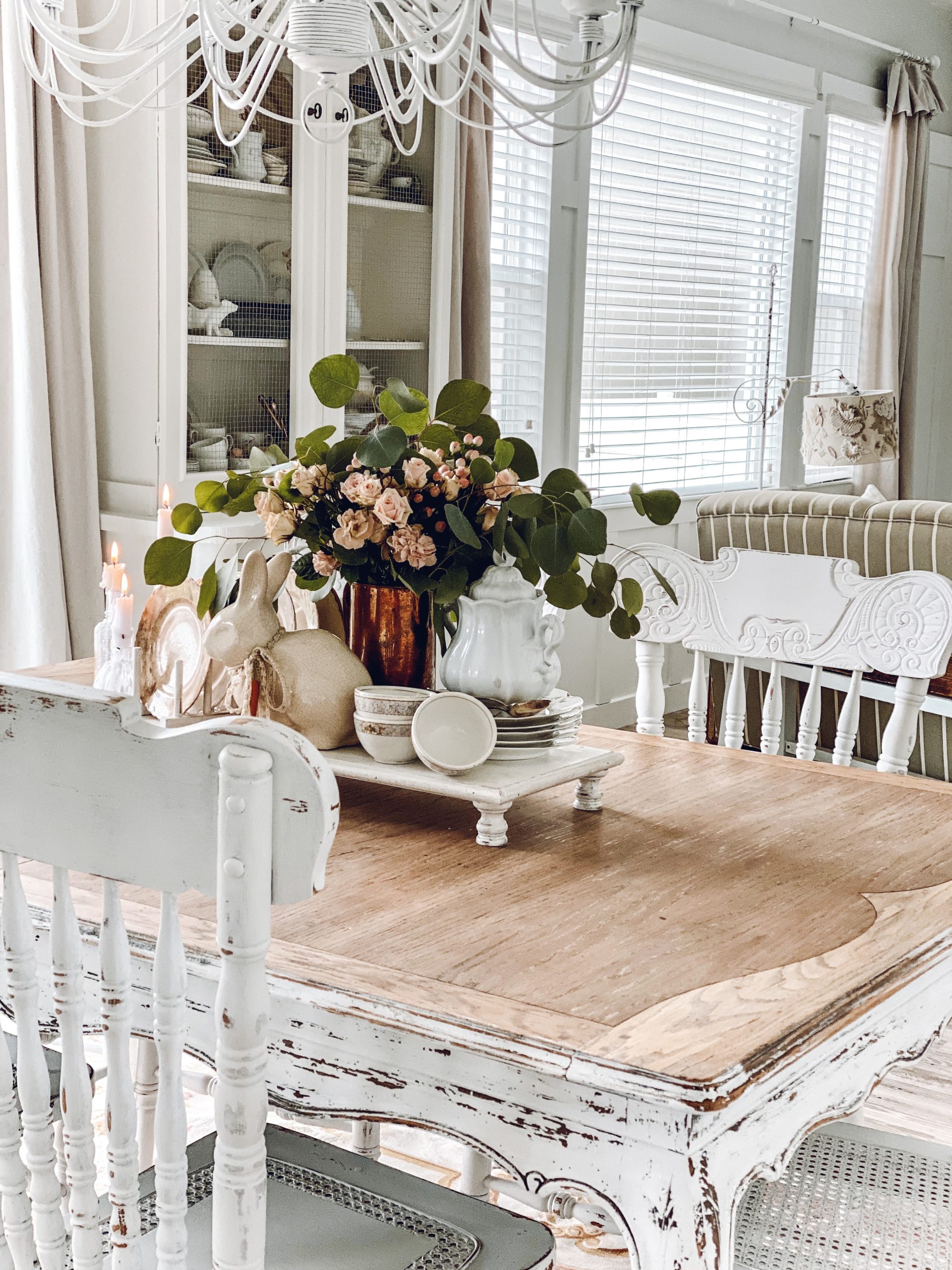 Sending you all so much love!!
Happy Easter!
~Emily
Check out where I have linked this project…. Blog link list