Happy Thursday, friends!!
It's been a minute since I last posted. I missed you all! My husband was out of town last week, and I found it hard to find a single moment to create new content and blog, but he's home now, so it's time to get my creativity on!!
I created a fun little topiary in less than 15 minutes and for less than $15!
I planted an angel vine (bought from Trader Joe's) into an ironstone tureen. There aren't any drainage holes in the tureen, so I filled the bottom with small rocks before planting the vine in it.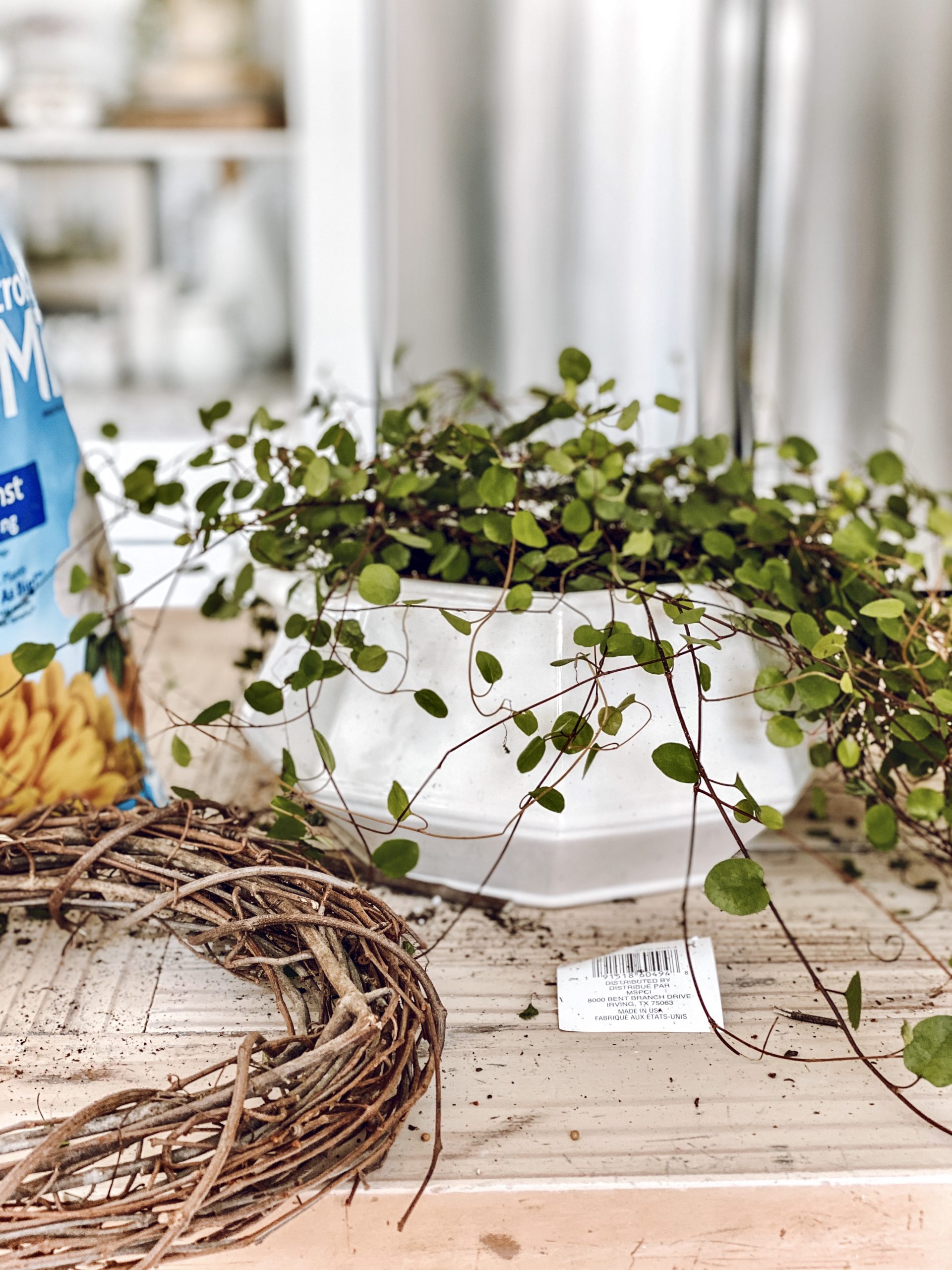 I used two landscape pins to secure a ten inch grapevine wreath (bought from Michael's) into the tureen.
It's kinda hard to see, but if you look closely, you can see two little silver landscape pins that I used to hold the wreath in place.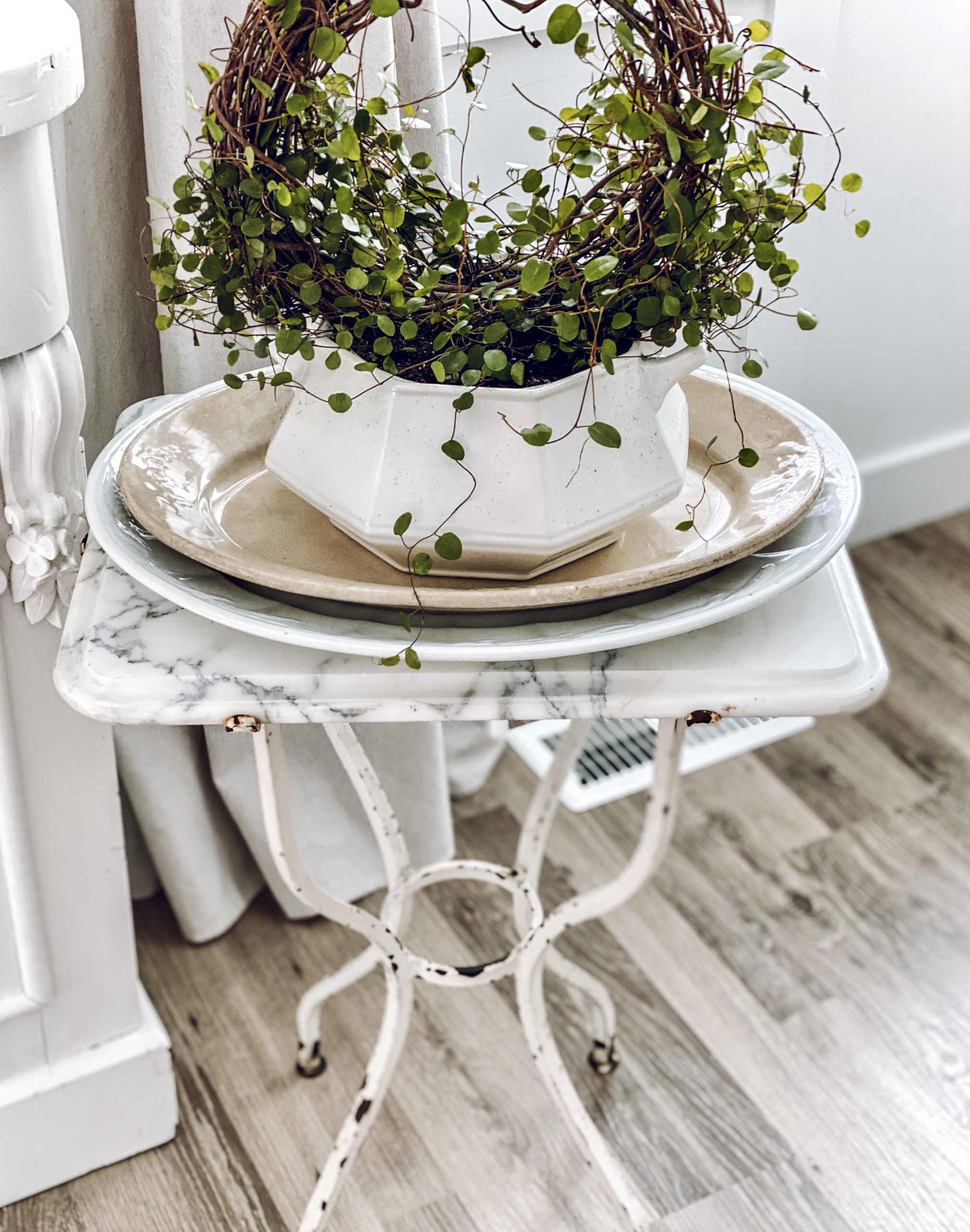 I then wrapped the vines around and through the wreath, and will continue to wrap the vines as they grow.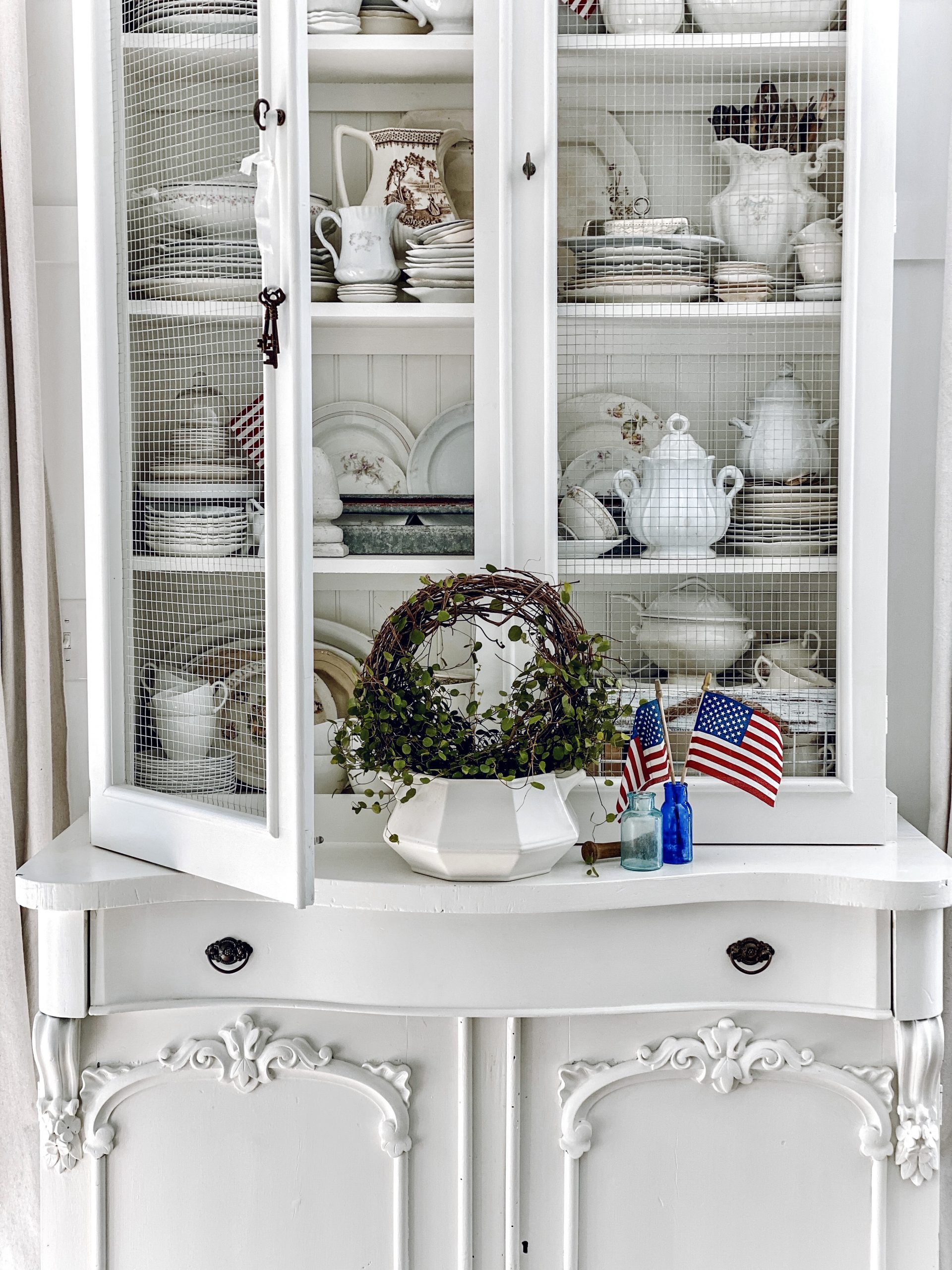 Yay for a super easy and inexpensive project!!
I hope you all have an amazing day!! I shall see you tomorrow for French Vintage Friday!
Thank you so much for visiting my blog and for leaving such sweet comments! Y'all are the best!
~Emily
Check out where I have linked this project…. Blog link list