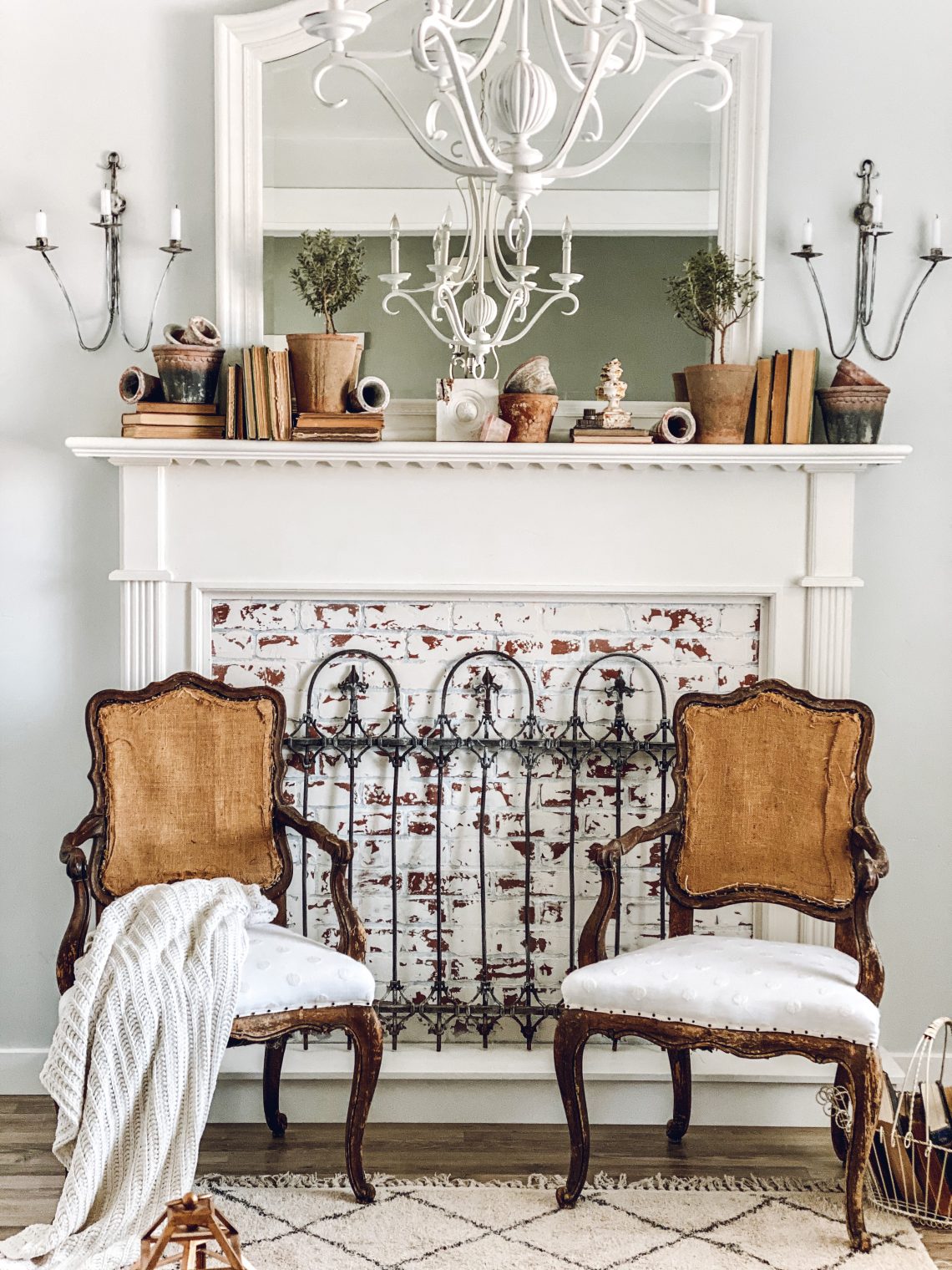 French Vintage Friday ~ deconstructed antique chairs
Happy Friday, friends!!! I hope you've had a wonderful week!
Today, for French Vintage Friday, I'm sharing something that I've had sitting in my garage since December….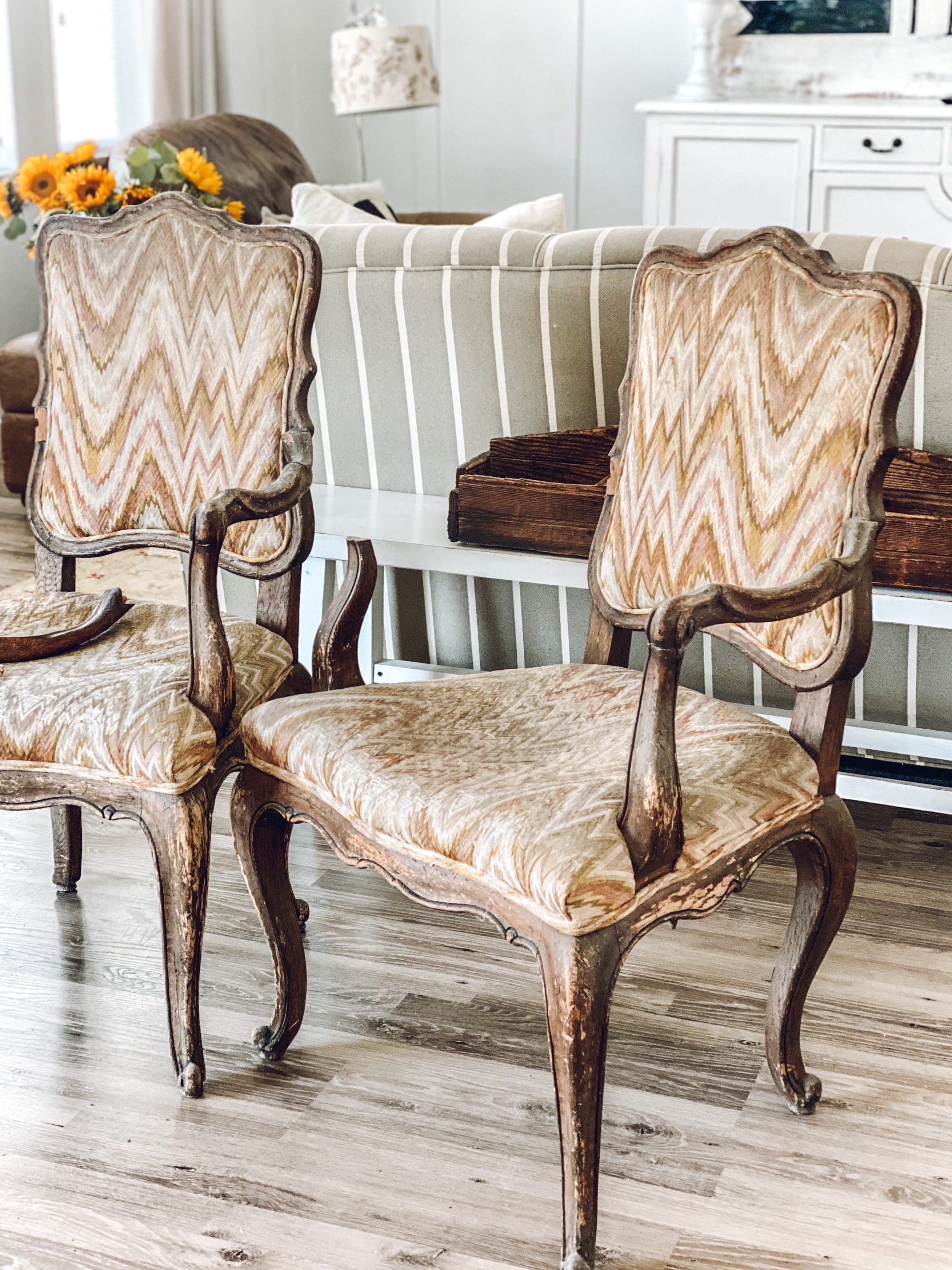 Yep, these chairs have been waiting for quite some time to get all fixed up. I started by taking the fabric off the chairs, and removing all the staples.
I LOVE the old burlap on the back, so I'm going to leave it exposed. Why cover up such beauty?!!
Notice the big divot in the middle of the seat, it most definitely needed to be fixed. To fix it, I placed a big pile of batting in the seat.
I then placed a piece of drop cloth over the batting, and secured the drop cloth to the chair. When stapling the cloth to the chair, make sure the cloth is taut and the batting is smooth and even.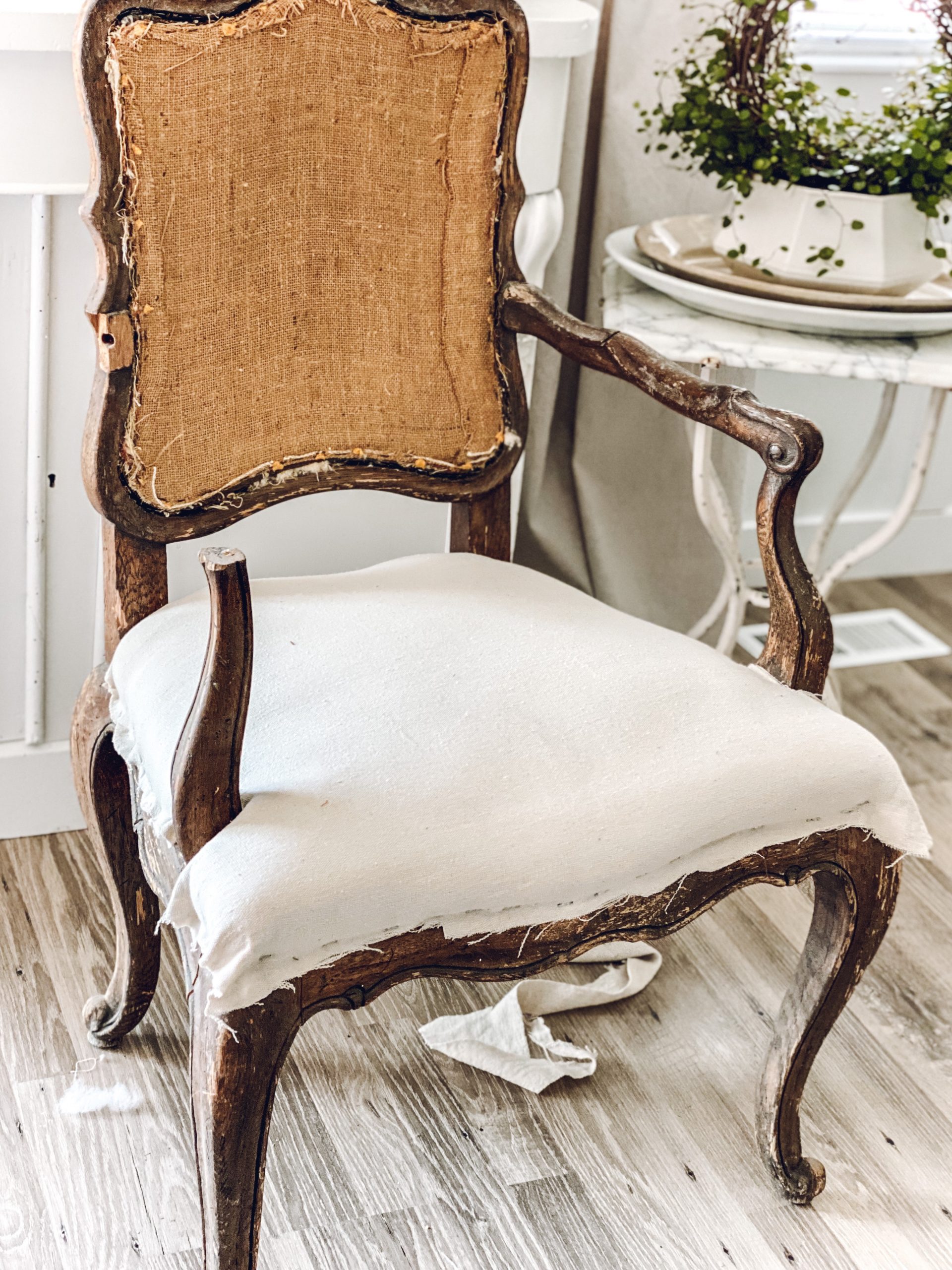 Trim all the excess drop cloth, and now it's time to add the upholstery fabric.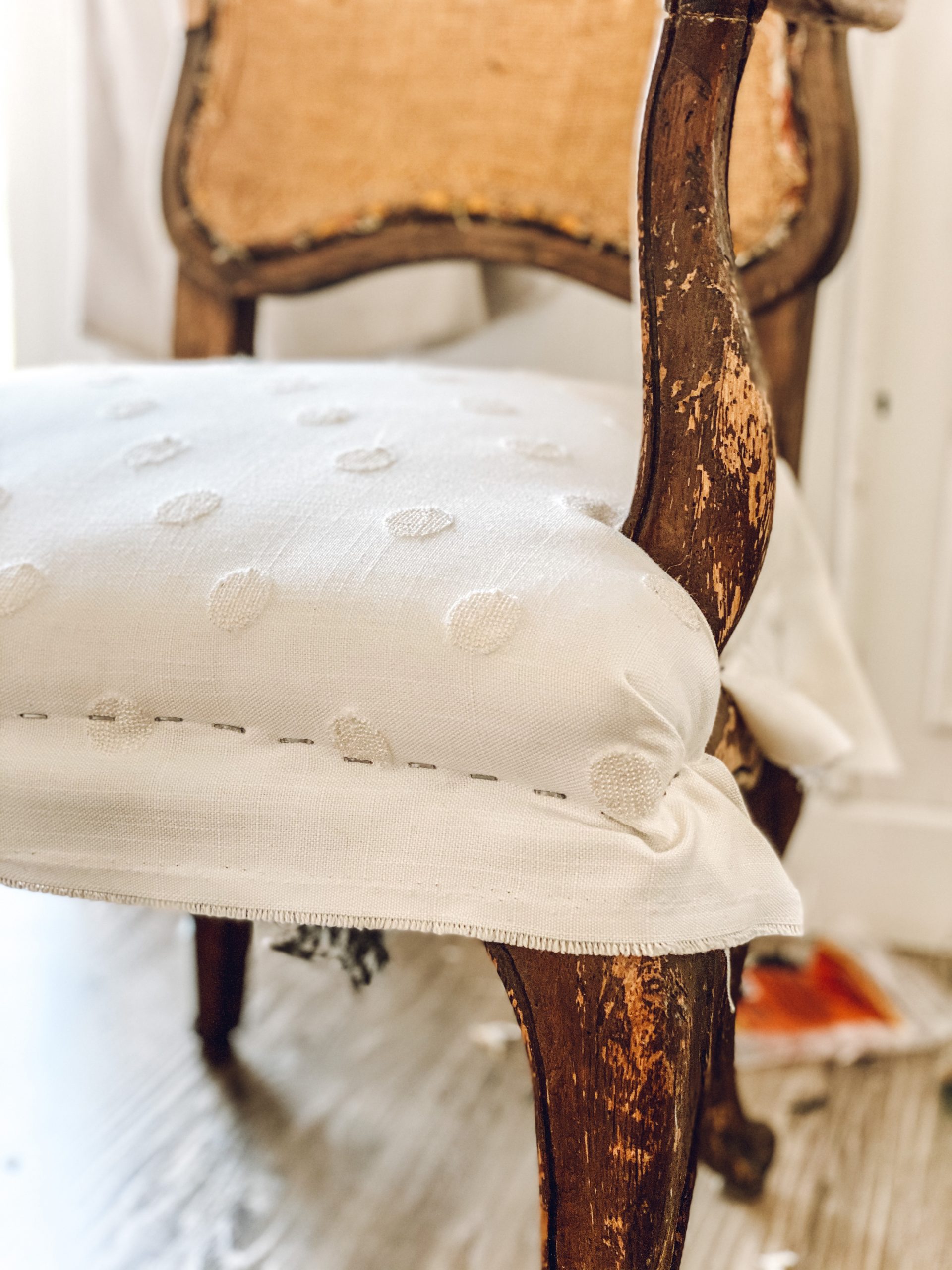 You're going to want to make sure the fabric is very taut for this step, but also make sure you keep it even. You don't want to pull one area tighter than another, or it will show. Keep it even and consistent. After it is all stapled on, trim the excess fabric.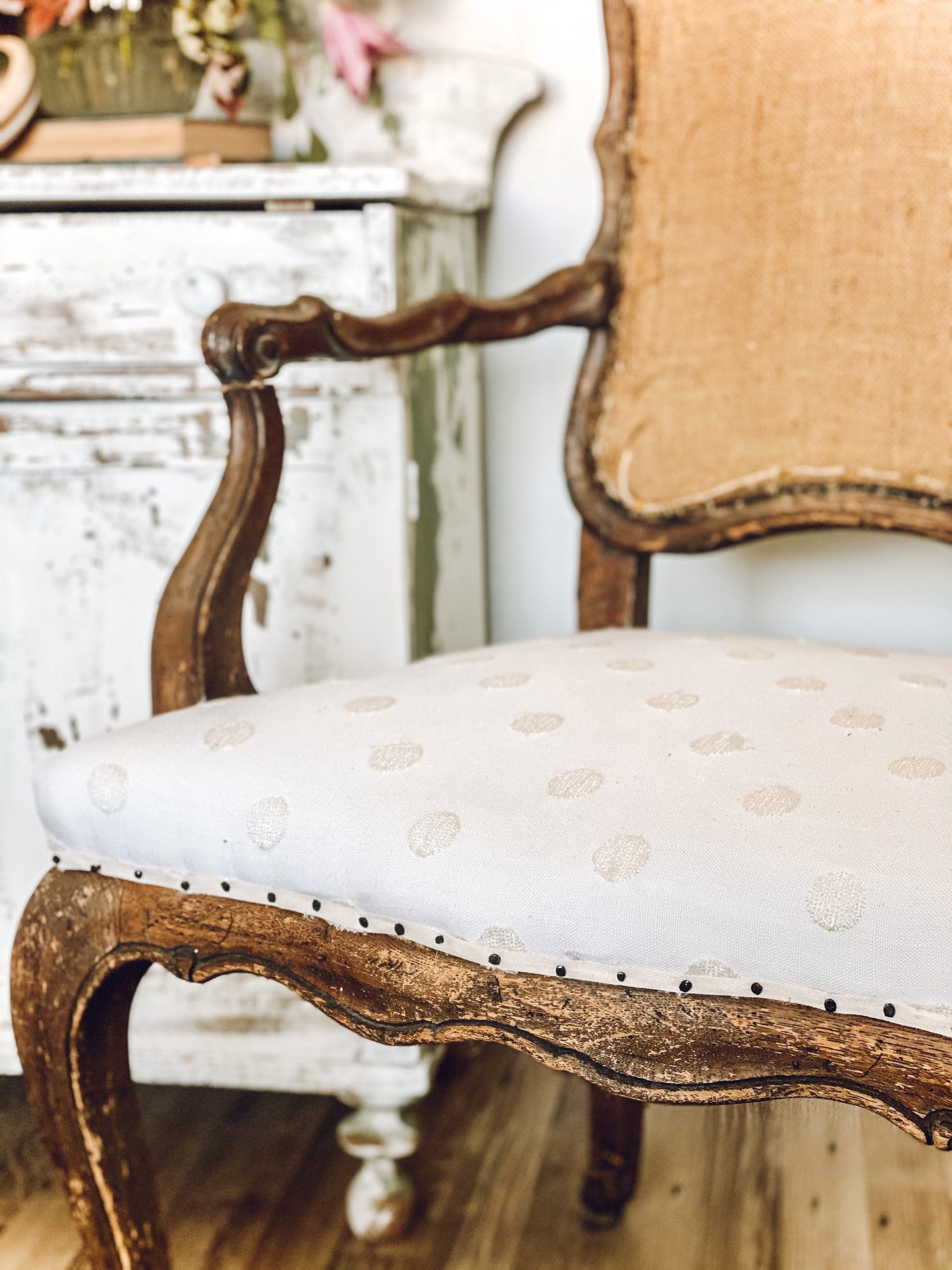 To cover the the staples, I simply glued (using a hot glue gun) some twill tape on top of the staples, and finished it with upholstery tacks that I found at Home Depot.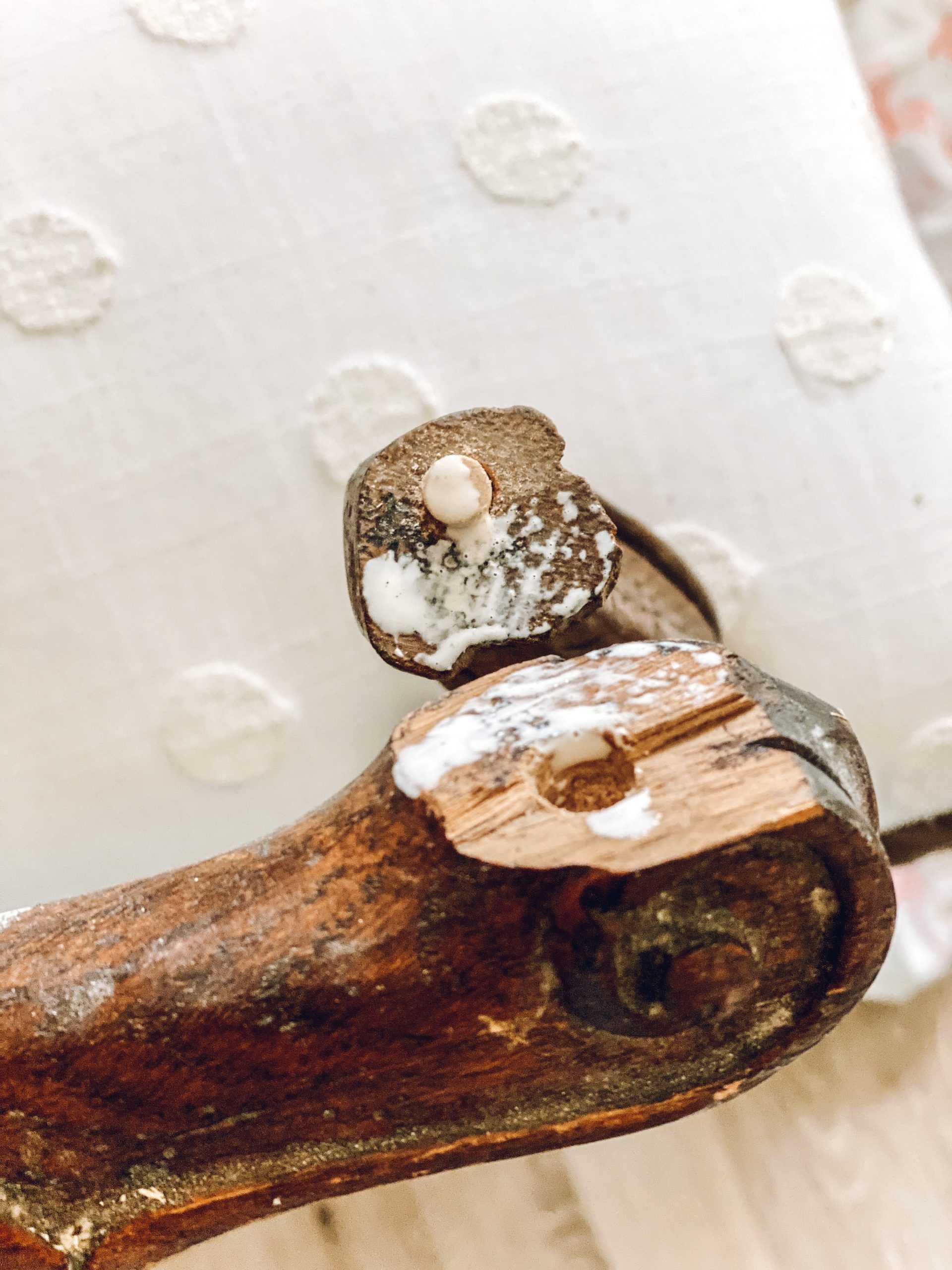 And, last but not least, I had to glue the arms of the chair back on.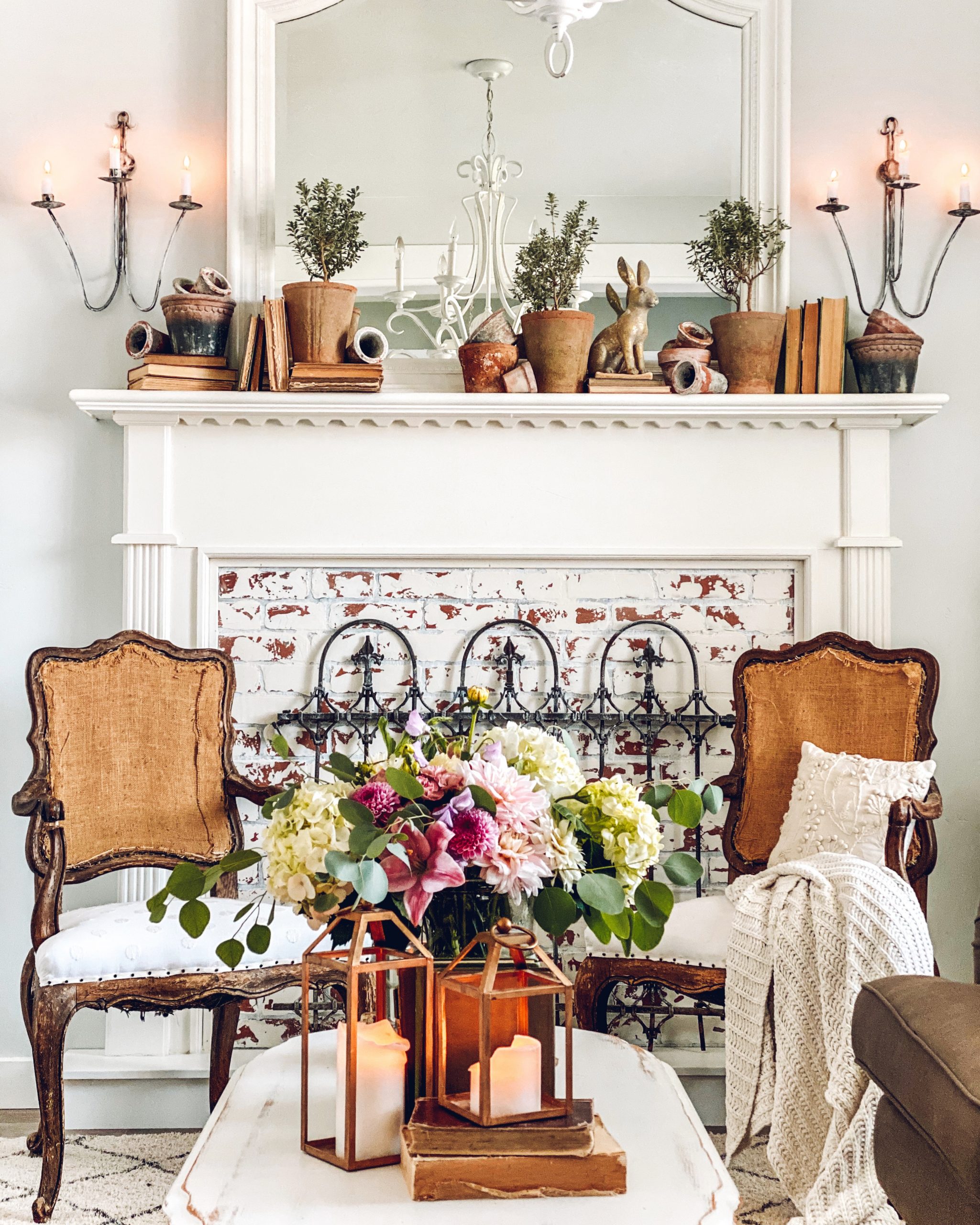 Now I just have to figure out where to put these lovelies!
💗💗💗
Let's go over and see what Tara is sharing today. Simply click on the picture below….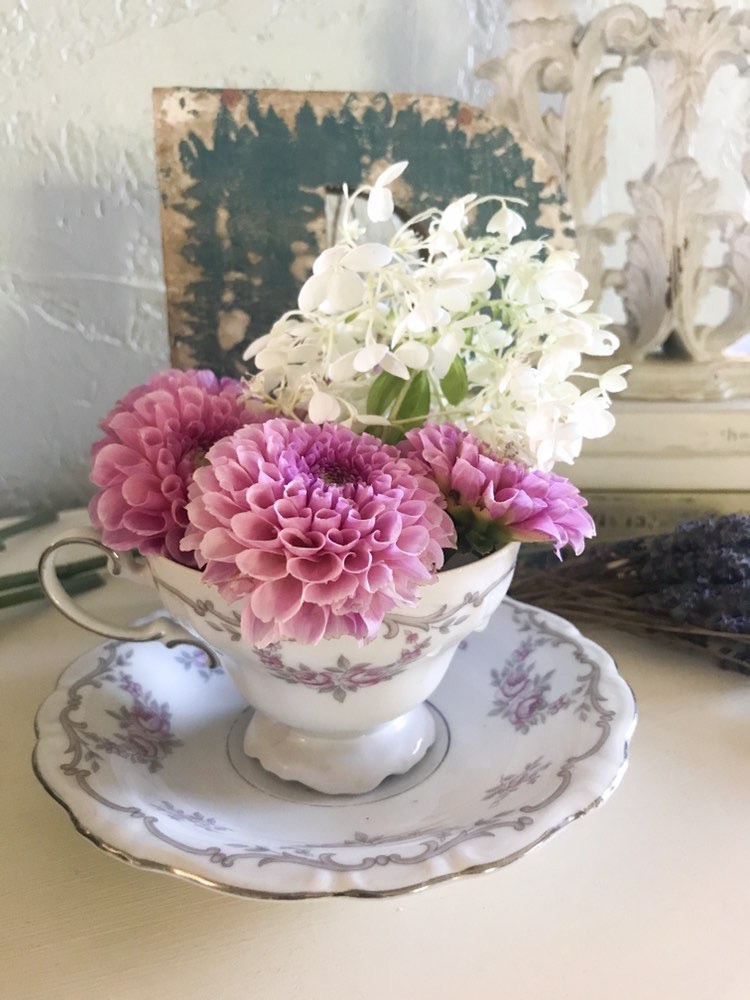 Thank you so much for visiting my blog and for leaving such sweet comments! Y'all are the best!
Have a wonderful day!
~Emily
Check out where I have linked this project…. Blog link list