Happy Tuesday!!! Today there is a chill in the air, fall is surely on its way! I love this time of year!!!
I wanted to quickly share a few fall mantel ideas.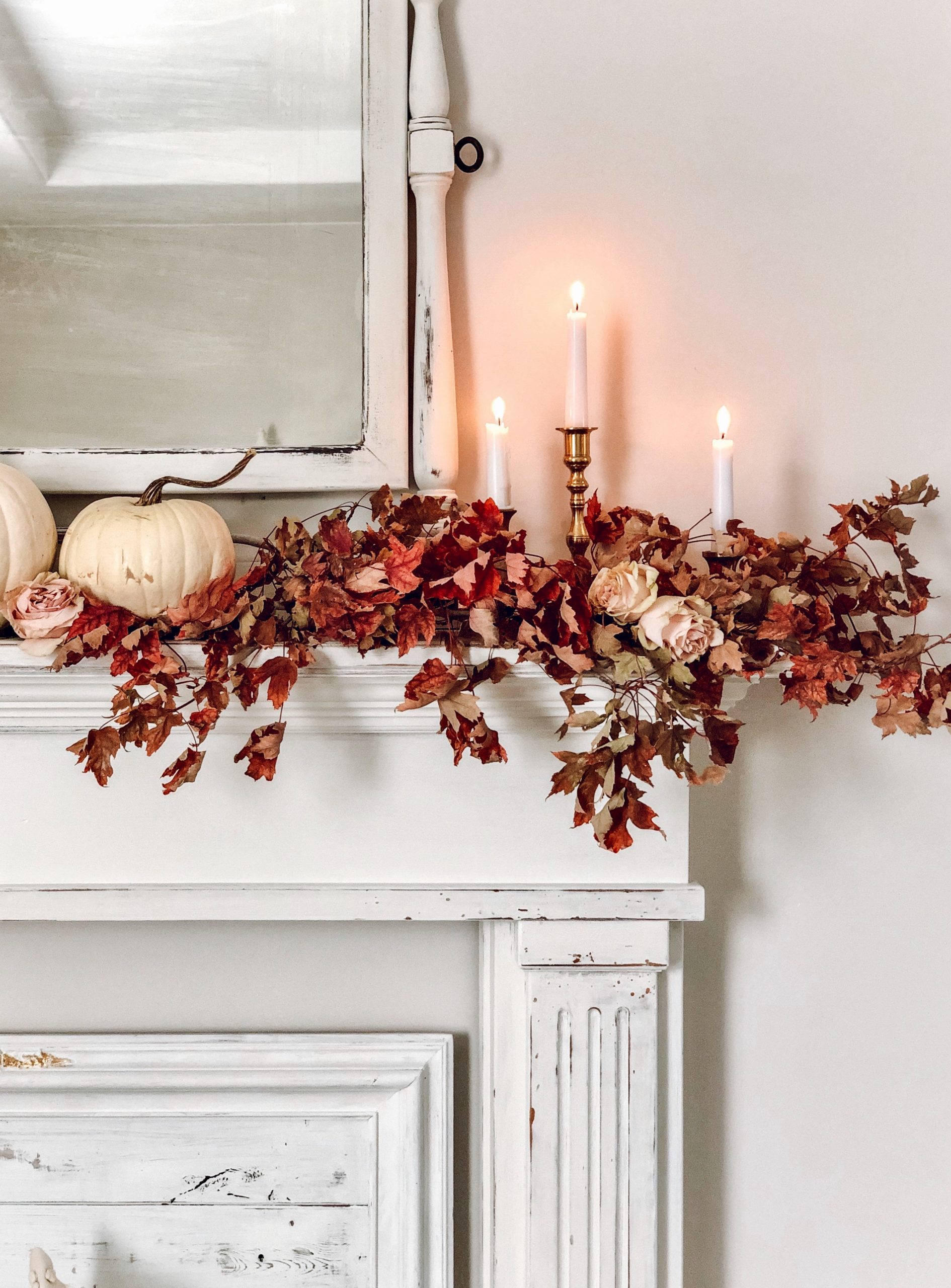 Dried fall leaves, pink roses, white pumpkins, and brass candlesticks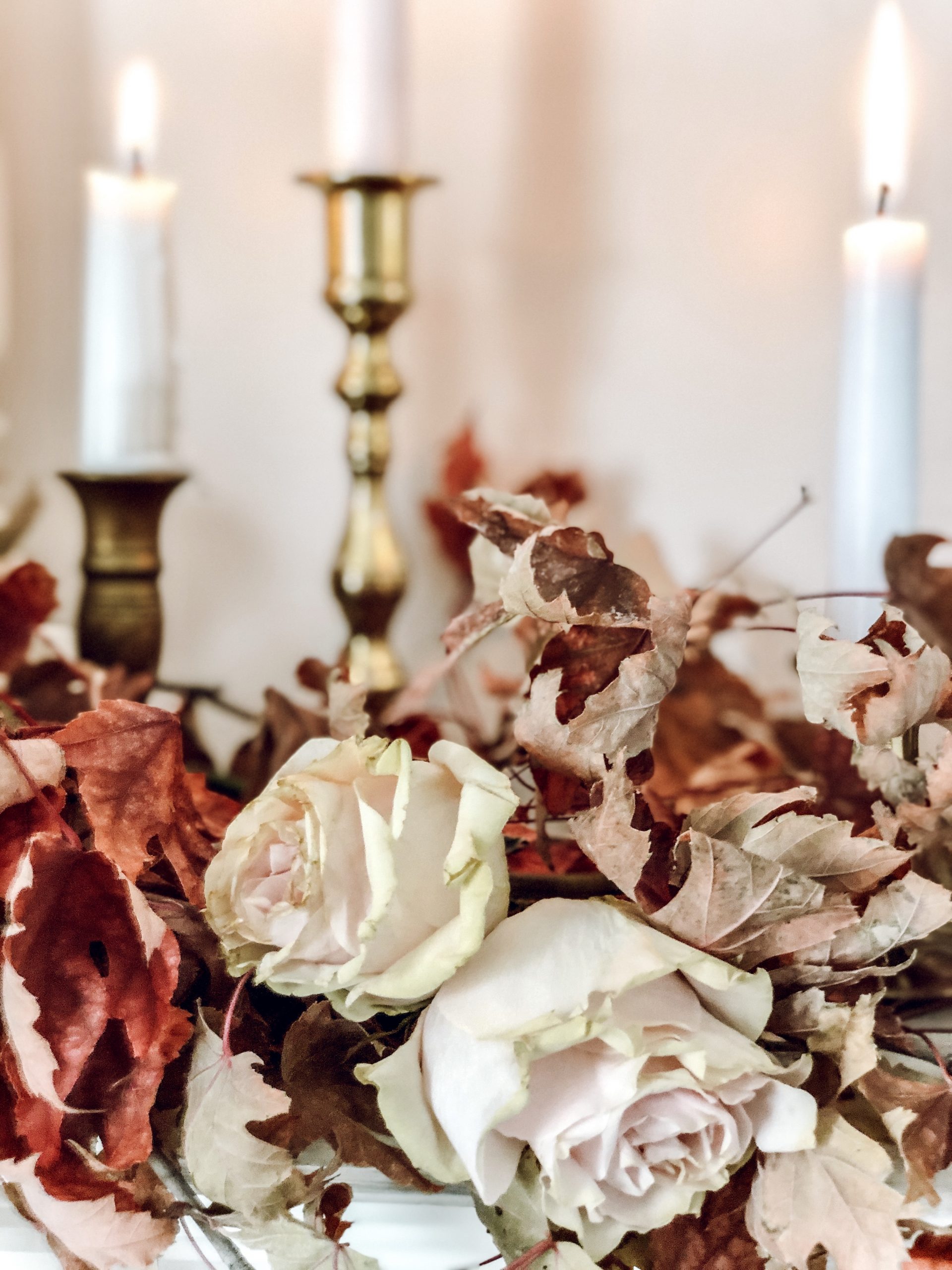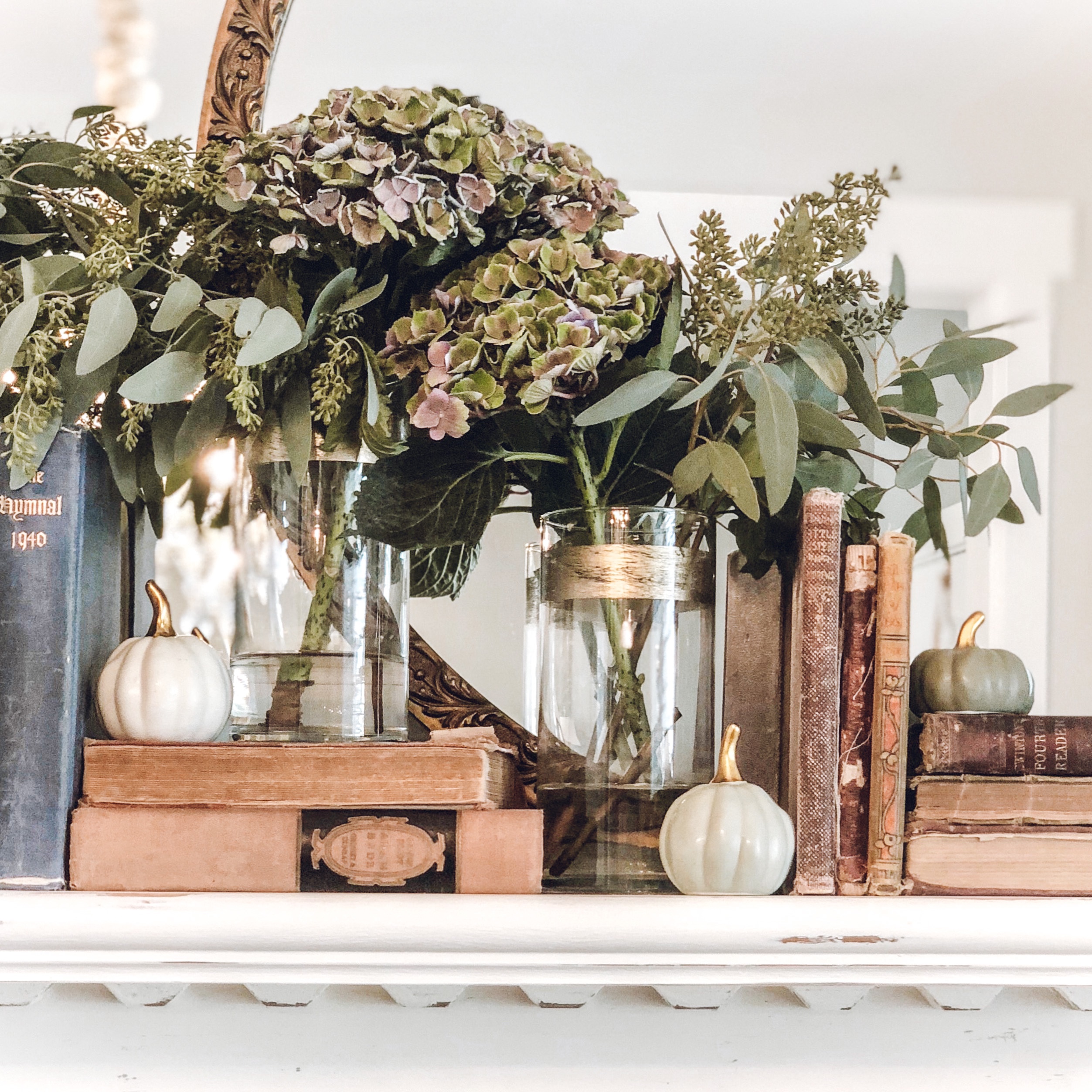 Hydrangeas and eucalyptus in simple glass vases, vintage books, and ceramic pumpkins
Pumpkins, vintage books, eucalyptus, sweet pink berries, roses, and candles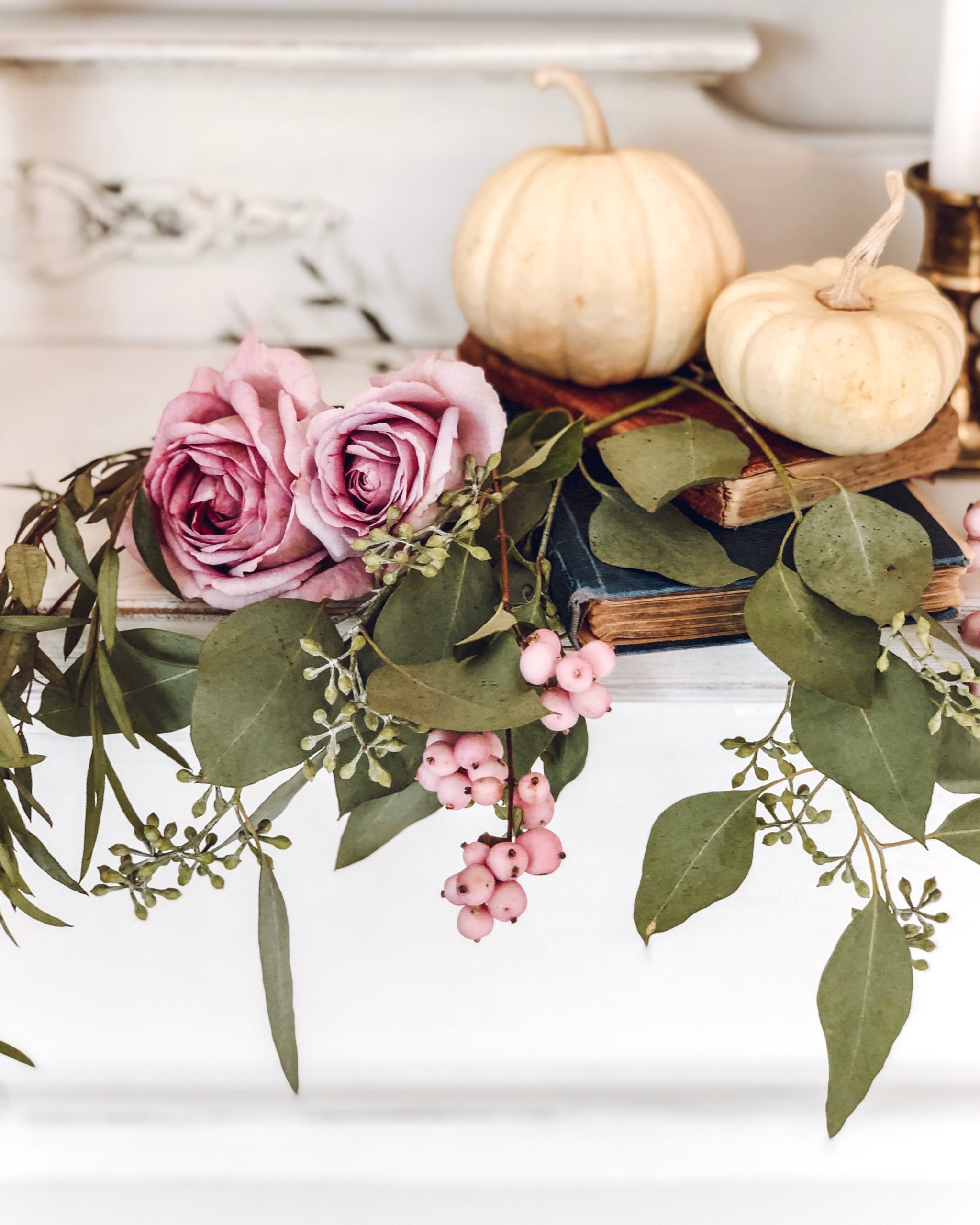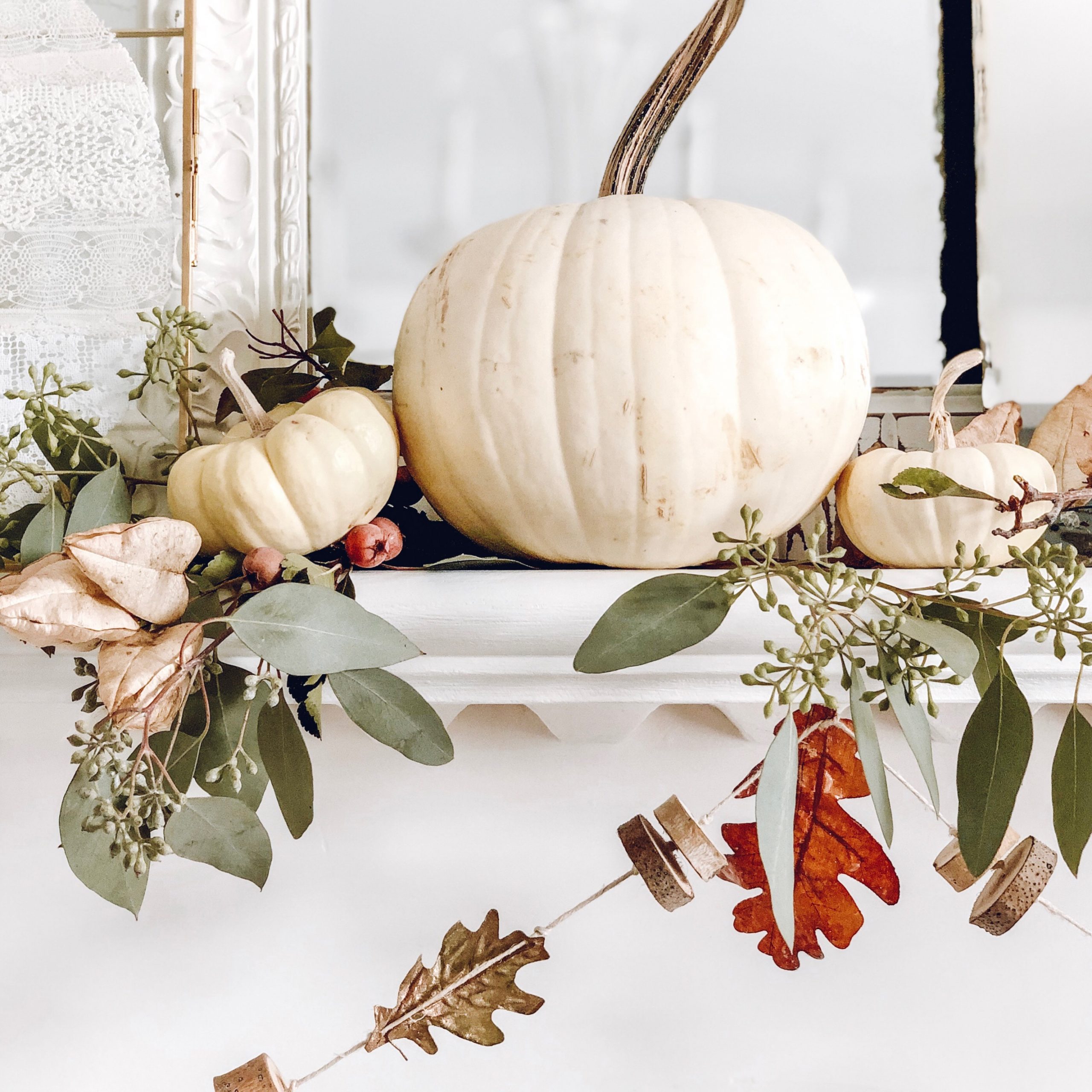 My favorite autumn garland. Click HERE to see how I made this garland.
DIY lace Pumpkin. Click HERE to see the tutorial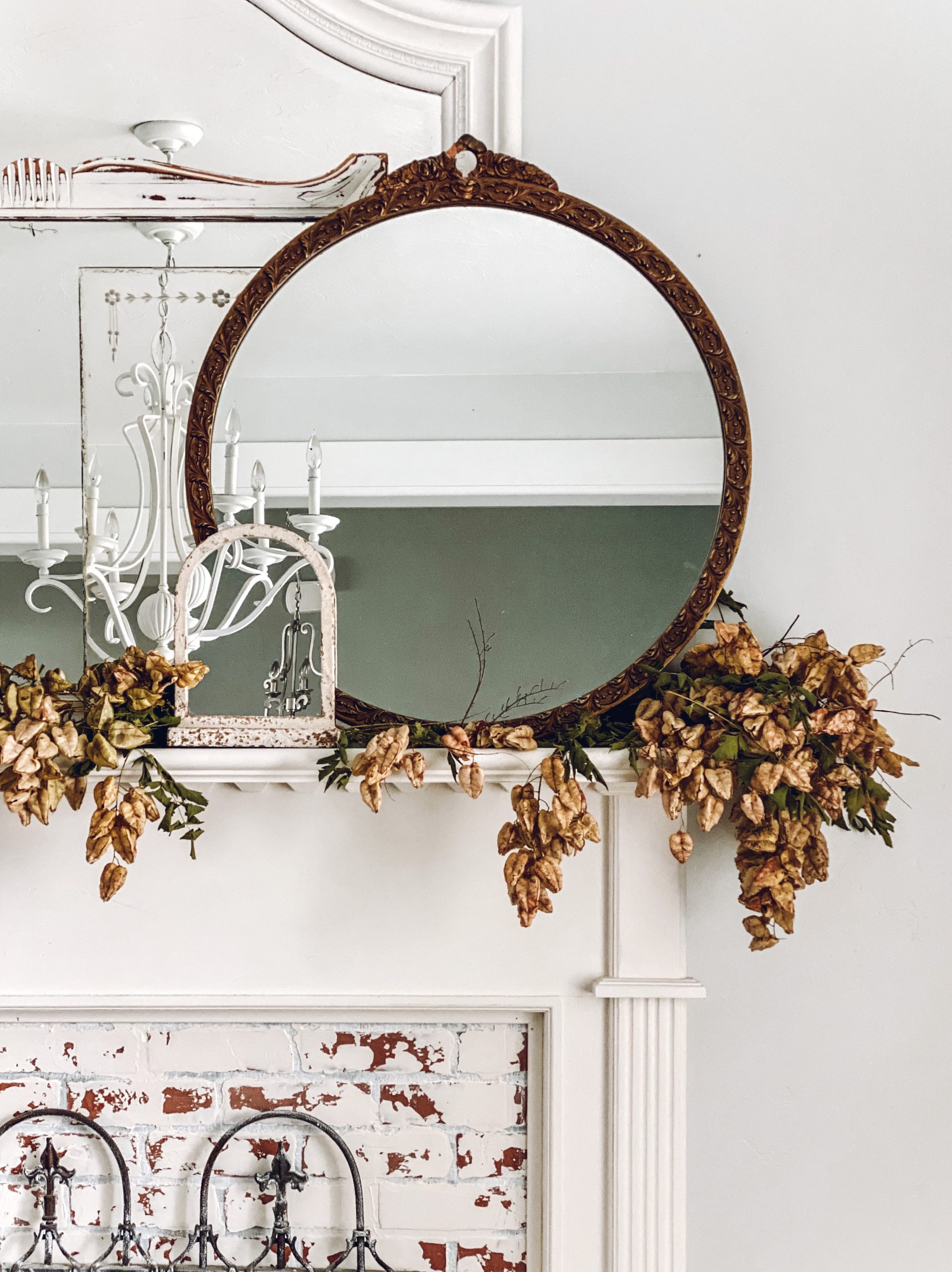 And, of course, one of my favorite natural foraged finds for fall, seed pods from a Golden Rain Tree.
I hope you all have a wonderful day!!!
Yay for all things fall!!!
~Emily