French Vintage Friday – vintage world globes
Happy Friday! Today is May 8th, one of my favorite days of the year! My husband and I went on our very first date on May 8, 2002. He picked me up around 8 and we went to see Spider Man. It wasn't too long after that, that I knew he was the one that I was going to marry. Fast forward, exactly four years later, May 8th 2006, at 8:06pm my oldest son was born. He was three and a half weeks early, and perfect as can be, a healthy 7lbs 4 ounces. It seems like just yesterday my husband and I were going on our first date, and now we have a 14 year old! Time sure does fly!
Today, for French Vintage Friday, I'm sharing something that I started to collect when my oldest moved into his very own room, vintage world globes. He has since grown out of having a room that is decorated by me, so I have moved the globes into my third son's room. He is seven and loves all things science/educational.
He often says "mom, will you tell me a country that I don't know, and I'll find it." And, he always finds it! He's so smart!
So until he outgrows a room that is decorated by me, the globes will stay. I wish they never had to grow up!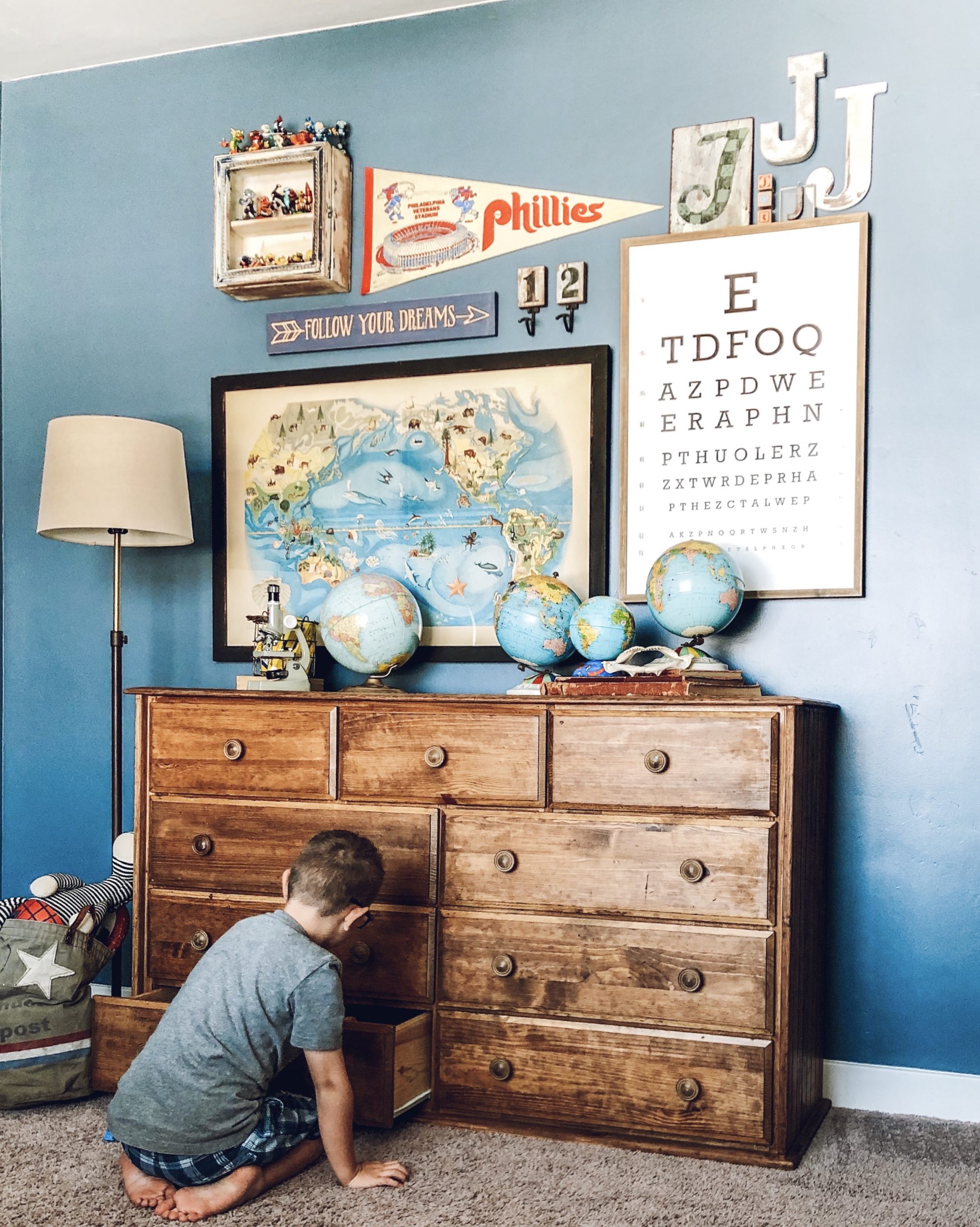 💗💗💗
Now, let's hop over and see what Tara is sharing today! Simply click on the picture below…
I hope your day is full of sunshine and happiness!!
So much love to you all!!!
~Emily
Check out where I have linked this project…. Blog link list