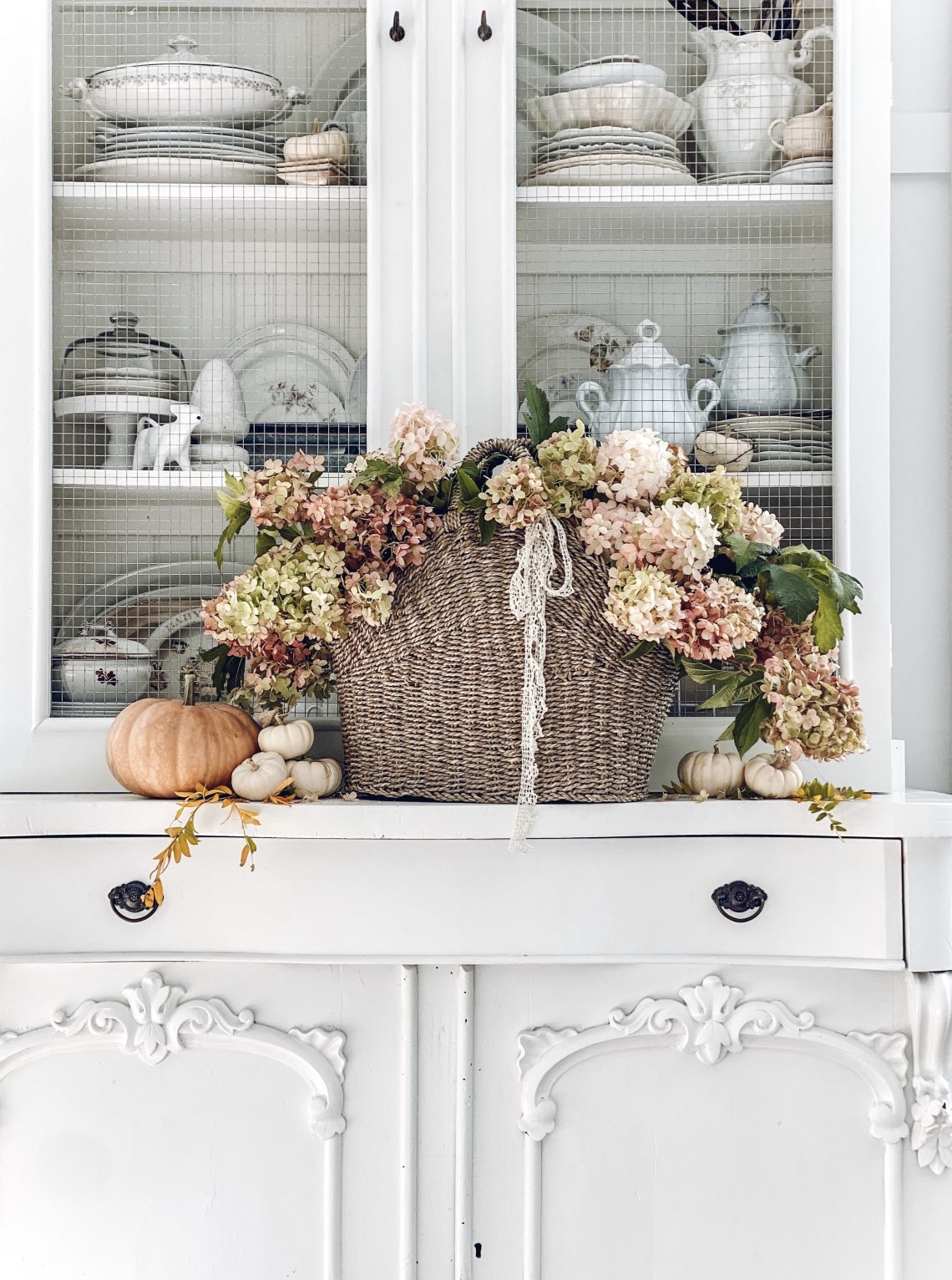 Decorating Ideas using a French Market Basket
Hi friends!! Happy Thursday!!! I hope you're having a wonderful week!
Today, I am joined by a very sweet blogging friend of mine, Cindy from Cloches and Lavender. We are going to show you how we have each styled one of my favorite Target finds, this darling market basket.
Like all things in my home, I love to move this basket around from time to time. It is usually hanging on the peg rail in my kitchen, full of garden clippings, eucalyptus, or other greenery.
The market basket even made an appearance in the Traum Wohnen September 2020 magazine, that was released yesterday!! So exciting!!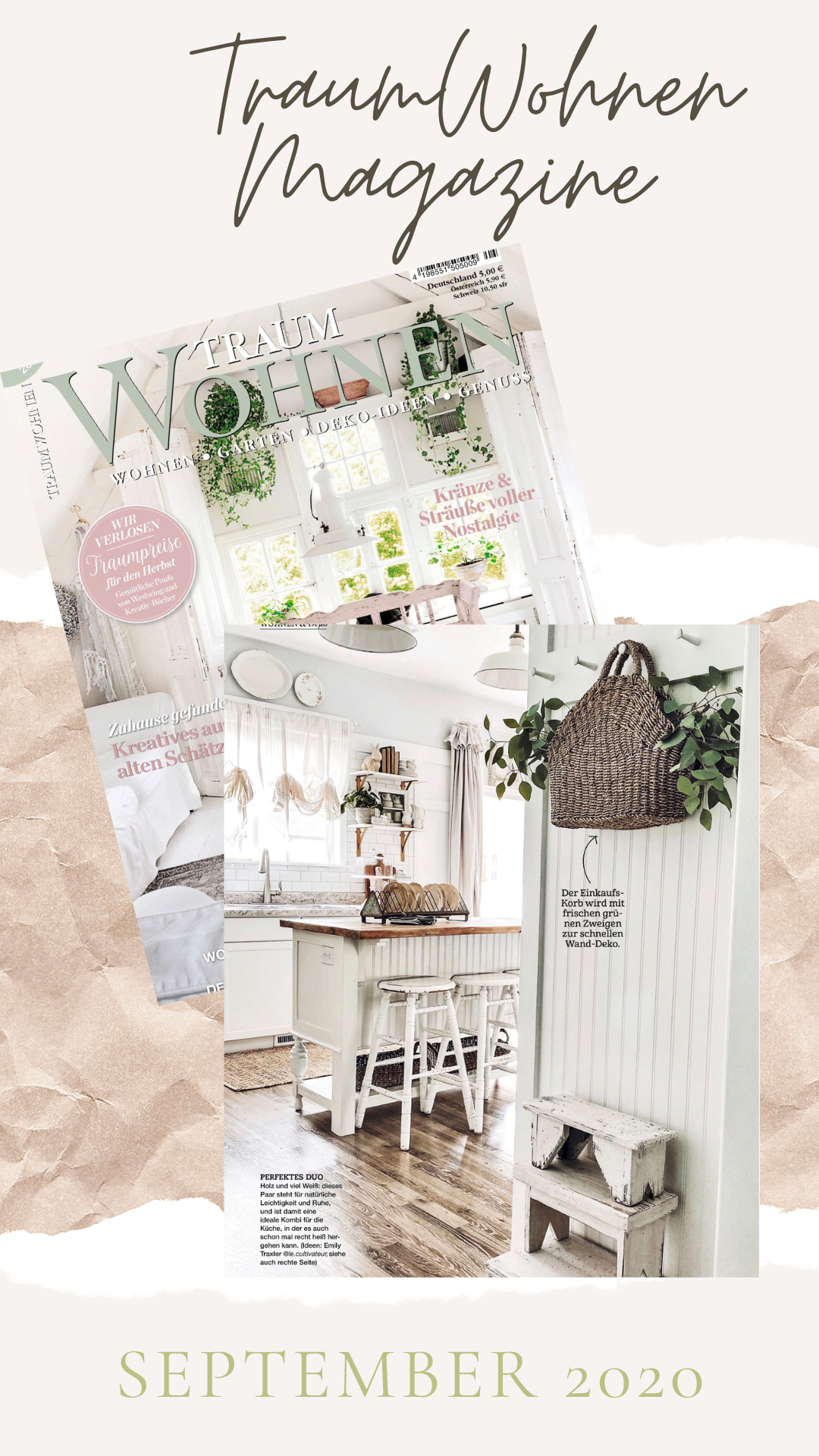 The caption next to the basket translates to "With fresh green twigs, the shopping basket becomes a quick wall decoration"
The caption in the magazine says it all, this market basket really can become such a quick and easy decoration! It's cute hanging on a hook or shelf, sitting on a table, or a stool. It would be darling anywhere!
Full of hydrangeas that have started to change color for the season, a snippet of vintage lace, and some freshly harvested pumpkins, I think the market basket feels right at home with the ironstone.
These little white pumpkins were grown and harvested by my littlest guy. Aren't they the sweetest!!!
If you're looking for a versatile piece that is so much fun to style, I definitely recommend getting one of these baskets!
Click HERE for the link to the market basket.
Now let's hop over and see how Cindy has styled her basket today! Simply click on the picture below!
I hope you have a wonderful day!!!
So much love to you all!
~Emily
Check out where I have linked this project…. Blog link list