Abundant Autumn – kitchen shelves
Hi friends!!! I hope you're having a wonderful day! Can you believe it's September!! Fall is almost here!
Today, Tara and I, are sharing some fall decor ideas for the kitchen. My kitchen is the busiest place in the house (four boys!!!) so I like to keep the countertop decor to a minimum, and focus on decorating the shelves. This year I'm going for super simple, minimal touches of fall.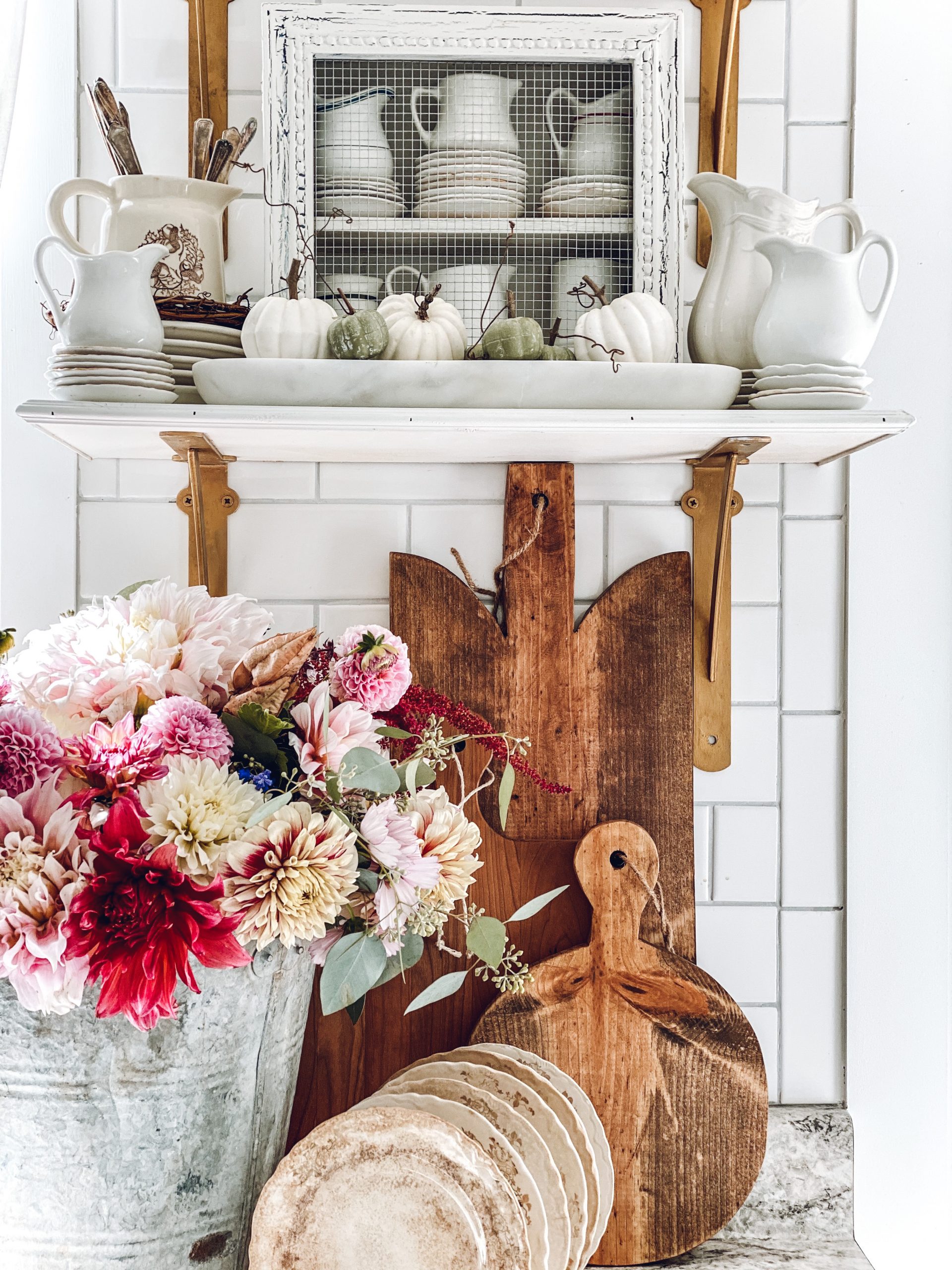 Just a few faux pumpkins, that I replaced the stems on, using little twigs that I cut from a grapevine wreath. I also added warmer tones by adding these DIY bread boards (which I will post about soon)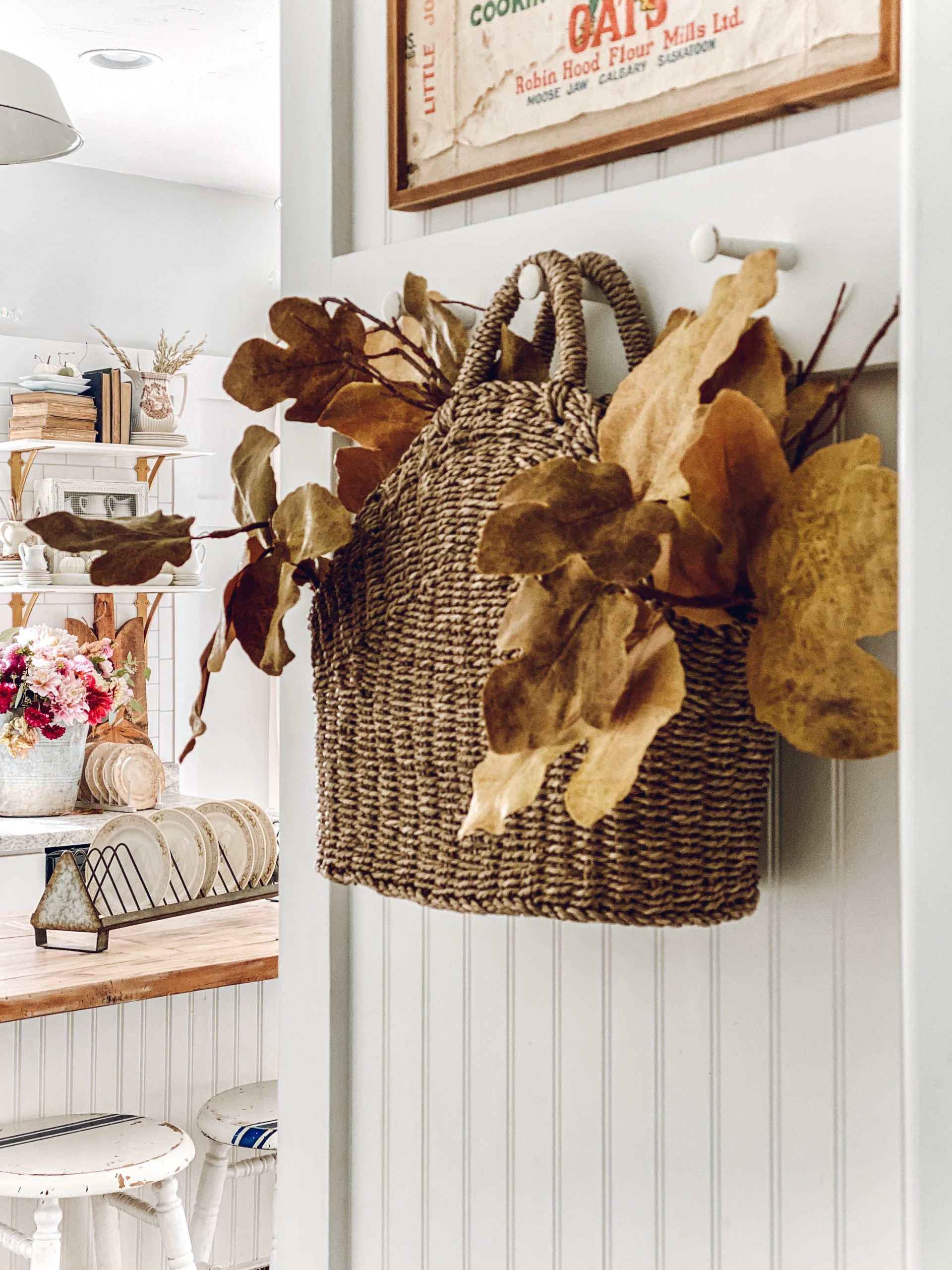 I filled this market basket with leaves.
These shelves remain the same, a couple concrete pumpkins and oak branches. Once again, just simple touches!
I'm not quite finished with the fall decor in my kitchen, I'm going to rework a few things and will show you again, once I finish.
Let's hop over and see what Tara has done in her kitchen. Simply click on the picture below…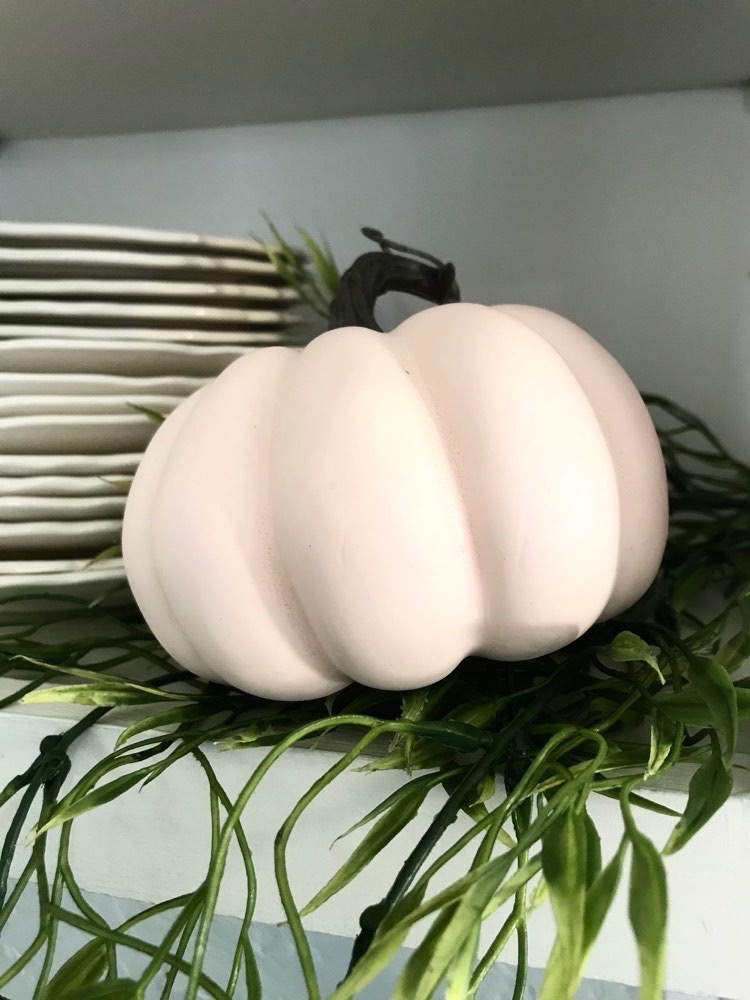 I hope you have a wonderful day!!!!
Thank YOU so much for visiting my blog and for leaving such kind and encouraging comments!!
~Emily
Check out where I have linked this project…. Blog link list