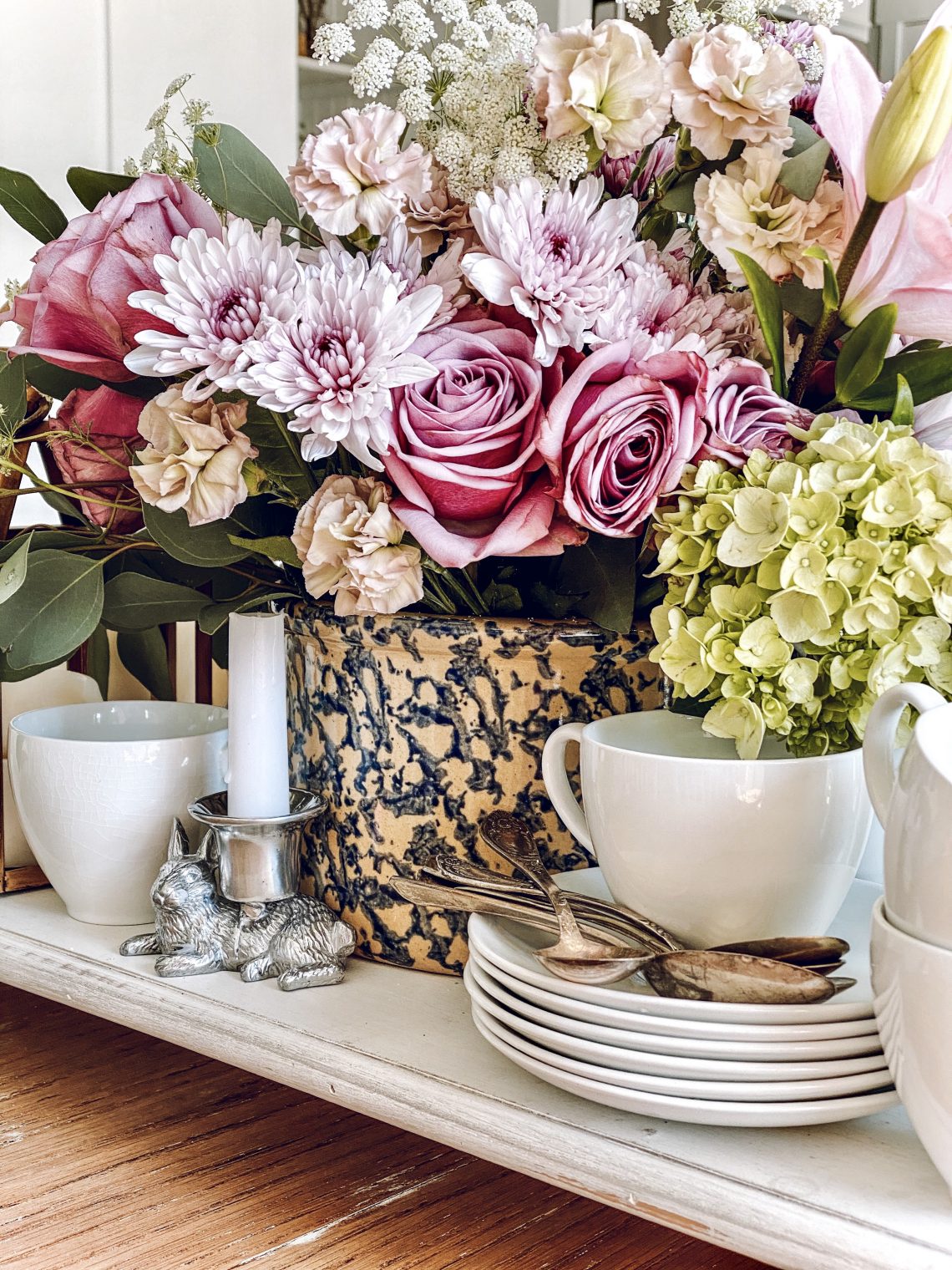 weekly table centerpiece – summer vibes
Happy Thursday, friends!! It's good to be back after my little break! How was your Fourth of July? Although life is a little different this year because of COVID, we had a great holiday weekend! I hope you did too!
As many of you know, especially those who follow along with my Instagram page, I love to have some sort of centerpiece on my table alway, and always!!! I think it would be fun to show you my weekly centerpieces from time to time.
This week, my centerpiece is all about the summer vibes. Flowers, teacups, gold lanterns, and the sweetest little bunny taper holder.
Isn't that little bunny taper holder the cutest!!! It is from Arthur Court, and as y'all know, I LOVE their products!! They never disappoint! Click HERE to check out the Arthur Court website. They have a great selection of beautiful pieces!! I'm sure you'll be seeing more of their product on my table centerpieces in the future!
And, of course, my table centerpiece always has some sort of fresh element, usually flowers! I found these beauties at the grocery store, they were even marked down! I love flowers!!
Teacups and tarnished silver…do you like to keep your silver tarnished, or do you polish yours? I'm all about the tarnish!!
I hope y'all have an amazing day! I'll see you tomorrow for French Vintage Friday!!
Thank you so much for visiting my blog and for leaving such sweet comments! Y'all are the best!
~Emily
Check out where I have linked this project…. Blog link list