For the love of crates and baskets
Hi friends!!! Happy Saturday! I hope you're having a wonderful weekend so far! Today, I'm so excited to be joining a group of bloggers for a fun blog hop, hosted by the very sweet and talented Cindy of County Road 407.
Today's blog hop is all about baskets and crates, and y'all know how much I love old baskets, crates, bins, buckets, etc. I love to fill them with flowers, pillows, blankets, books, etc.
When placing fresh flowers in a basket, crate, bucket, etc, start by finding some sort of container/vase to hold water for the flowers.
For this antique crate/box, I used four glass cylinders to hold the water.
I filled it with fresh sunflowers and eucalyptus. Sunflowers are such a happy flower!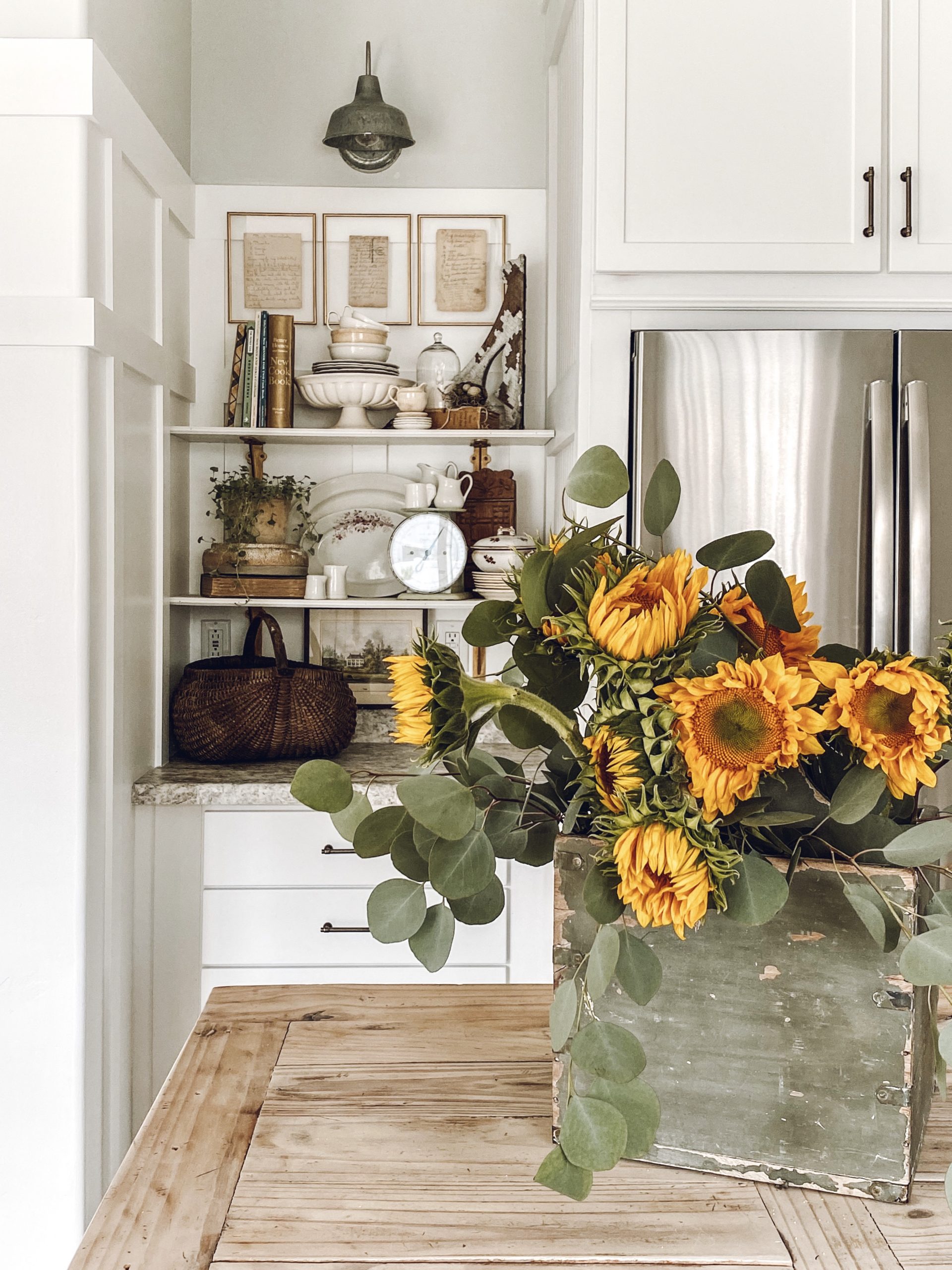 Do you see the basket on the back counter? It's an antique "butt basket", it was used to gather eggs. It is my favorite basket that I have ever found! Last summer while visiting my in-laws, I spent a lot of time at antique stores, this is where I noticed these lovely hand made baskets. They were each hundreds of dollars, even for the small ones, and I just couldn't bring myself to spend hundreds on a basket. It was our last weekend visiting, when my mother-in-law took me to an estate auction. There were so many lovely antiques, and lucky for me, the crowd was after the tools and newer items. Not many people wanted the old stuff. I ended up getting a lot of stuff at that auction, but this basket was my most thrilling find! I ended up paying less than $10 for it!!! Not only is it cute as can be, it is also useful, it now holds all of our phone chargers, earbuds, cords, etc.
Flowers in an antique French basket….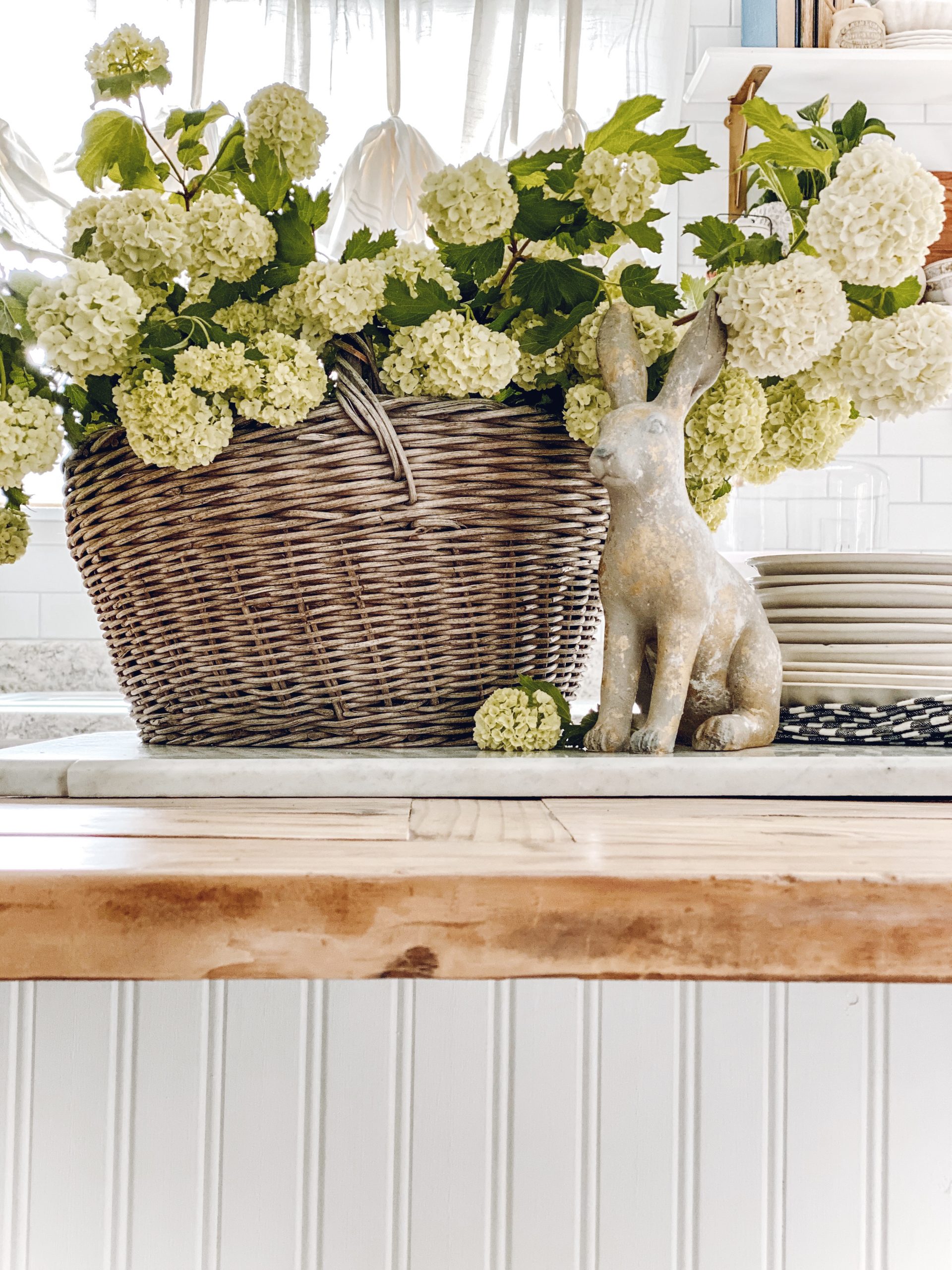 Eucalyptus in a market basket…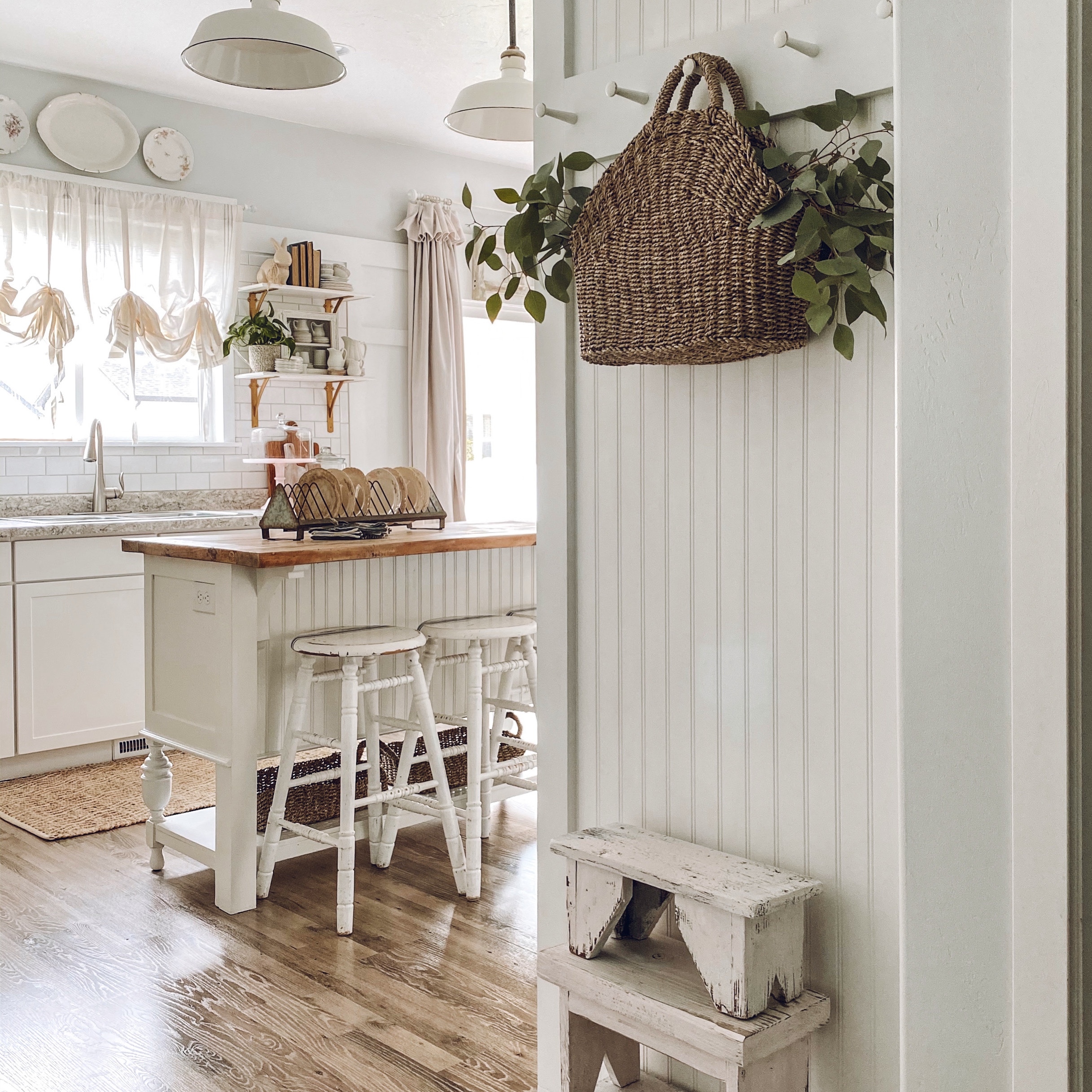 A vintage crate, perfect to hold a few pillows and blanket….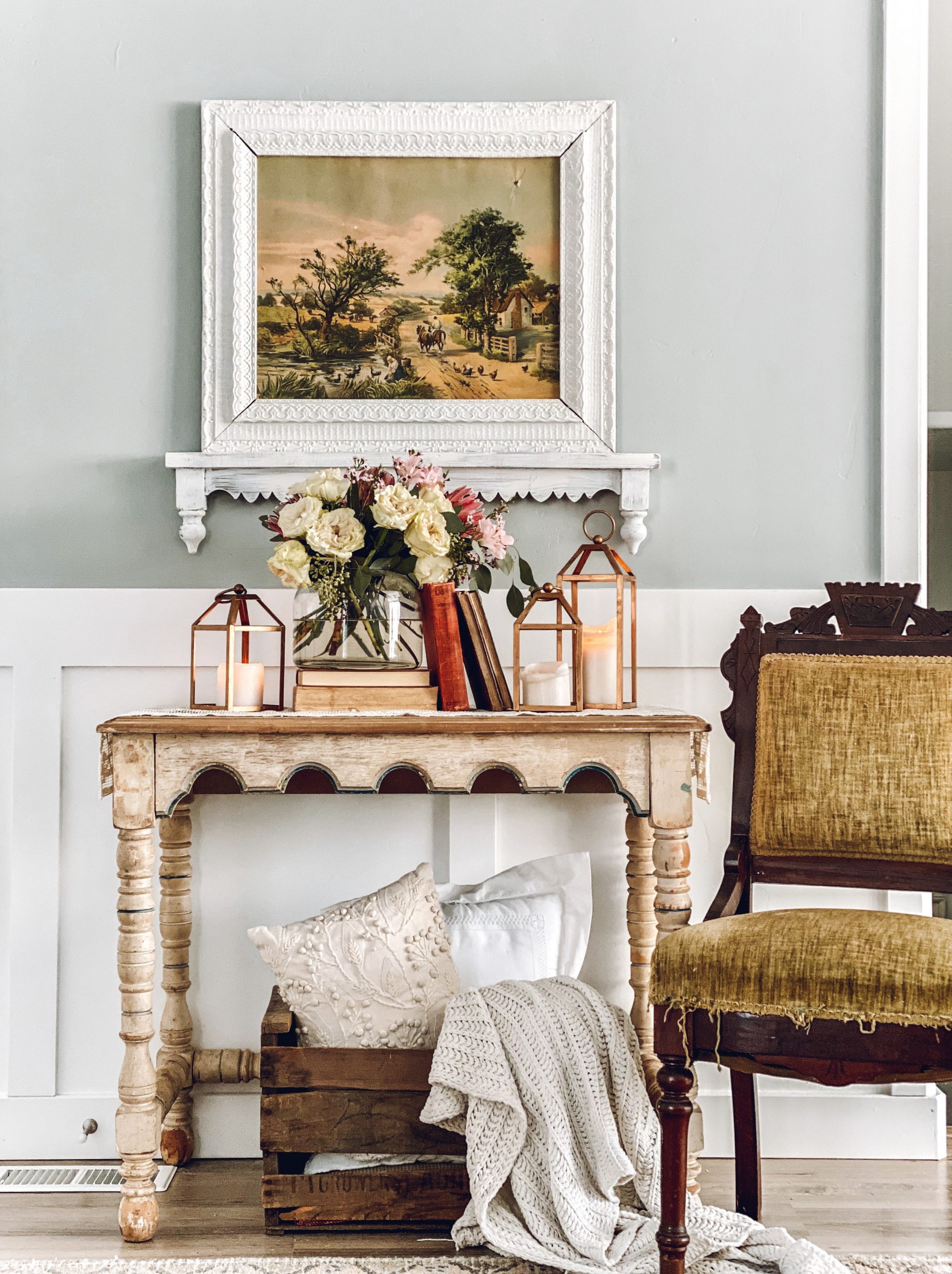 Crates and baskets for cute toy storage….
Thank you so much for stopping by to see a few ways in which I'm using crates and baskets in my everyday decor and storage. I can't wait to check out all the other blogs!! Simply click on the links below to check them out too….
You are invited to the Inlinkz link party!
Thank you so much for visiting my blog and for leaving such sweet comments! Y'all are the best!
~Emily
Check out where I have linked this project…. Blog link list